Archive for March 2016
Chernihiv is a city located in northern Ukraine, the administrative center of the Chernihiv region. The most northern regional center of Ukraine, it is the historical center of left-bank Ukraine.
The city has a lot of beautiful architectural monuments and ancient churches. Take a walk and see for yourself. Photos by: camrador.
Institute of Agricultural Microbiology (former Glebov estate).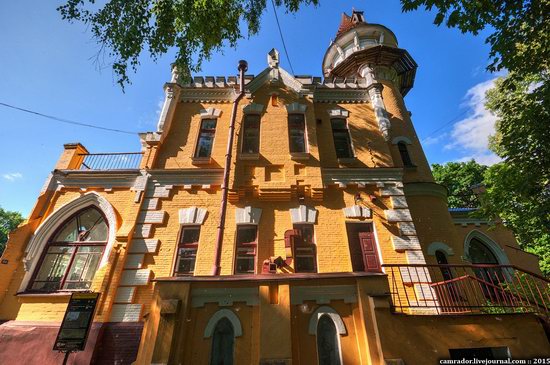 Tags: Chernihiv city
Schonborn Palace, the former residence and hunting lodge of the Counts Schonborn and the sanatorium "Carpathians" (since 1946), is located near the city of Mukacheve in the Zakarpattia region.
The palace was built by the Count Erwin Friedrich Schonborn-Bukhgeim in neo-romantic style, combining Romanesque and Gothic motifs, in 1890-1895.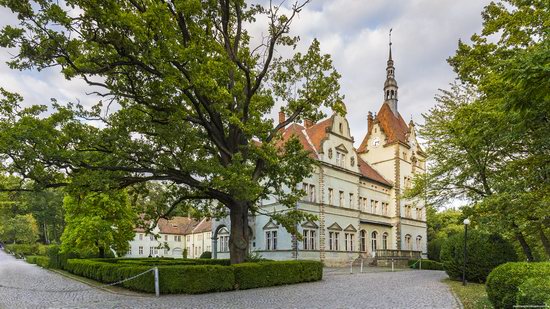 Tags: Mukachevo city · Zakarpattia oblast
Church of St. Basil the Great is the oldest church of the small town of Ovruch located in the northern part of the Zhytomyr region.
The church, a part of a complex of St. Basil Convent, is an architectural monument of national importance. The church was built by Prince Rurik Rostislavovich in 1190.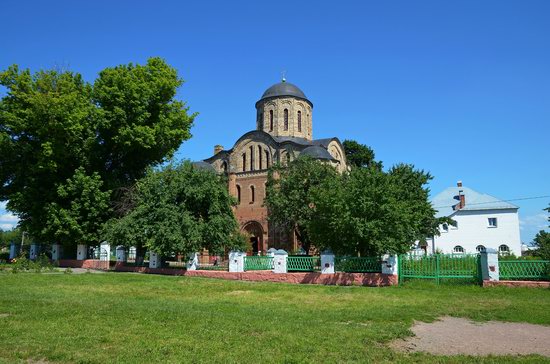 classic ancient Russian church
Tags: church · Zhitomir oblast
Sharovka, a former manor house built in neo-Gothic style, is located in an urban village of Sharovka in Bogodukhov district of the Kharkiv region.
This manor, founded in the beginning of the 19th century, is a monument of architecture of national importance. Unfortunately there are no funds for maintenance of the complex today, and it gradually falls into decay.
Tags: Kharkov oblast
During your visit to Lviv, you should definitely go to the observation deck, located on top of the Lviv City Hall, to see the city from above.
The building is located in the heart of the old town, on the Market Square. Today, it houses the Lviv city council and the Lviv city administration, and above them you can find a 65-meter clock tower with a viewing platform. Photos by: mir-mak.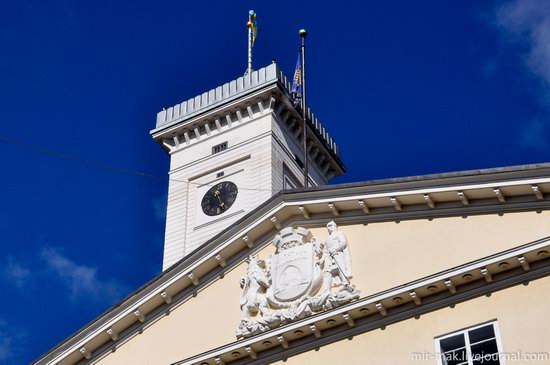 Tags: Lviv city
The main sight of Danylovo village, located on the territory of Khust district of the Zakarpattia region, is an unusual wooden church of St. Nicholas built in 1779.
Danylovo Gothic church is undoubtedly one of the most beautiful churches in Transcarpathia. Today, after the restoration made in 1968, it is one of the finest examples of Carpathian wooden churches of the 18th century. Danylovo village on Google Maps. Photos by: Maxim Ritus.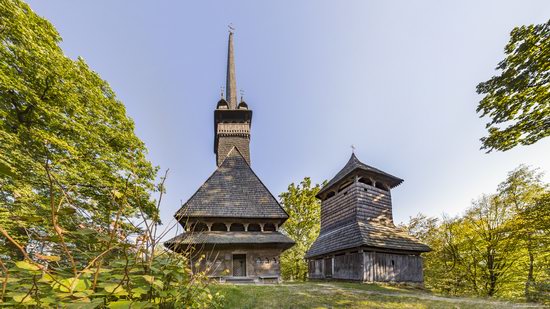 Tags: church · Zakarpattia oblast
What a beautiful aerial video of Central and Western Ukraine and about people living there!
Tags: No tags
Chernohora is the highest ridge in the Ukrainian Carpathians and Chernaya Gora, also known as Pip Ivan, is one of the highest of its vertices (2,020 meters).
The mountain is located in the south-eastern end of the mountain range, on the border of Ivano-Frankivsk and Zakarpattia regions. Mount Pip Ivan on Google Maps. Photos by: Alexander Kotenko.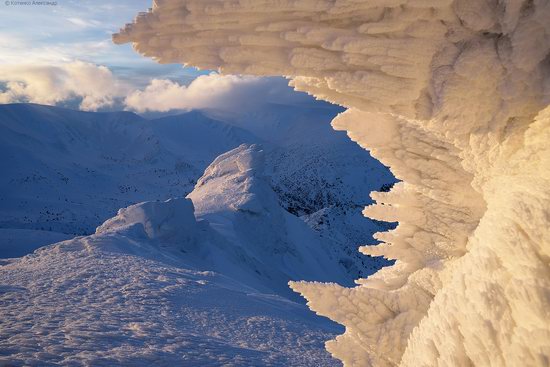 the main sight of the mountain
Tags: Ivano-Frankivsk oblast · Zakarpattia oblast