Archive for November 2017
Bessarabia is a historical region located in south-eastern Europe between the Black Sea and the Danube, Prut, and Dniester rivers. Today, the coastal and northern parts of Bessabaria belong to Ukraine, the central part – to Moldova.
This video is a short overview of the sights of Ukrainian Bessarabia (turn the subtitles on).
Tags: No tags
Bozhykivtsi is a village with a population of about 1,000 people located in the Khmelnytskyi region, 66 km southeast of Khmelnytskyi.
In the late 19th – early 20th centuries, the Polish nobleman Zdzislaw Kolonn-Chesnovsky built in Bozhykivtsi a luxurious estate. This is one of the rare cases when an old manor house has been relatively well preserved. Bozhykivtsi on Google Maps. Photos by: Maxim Ritus.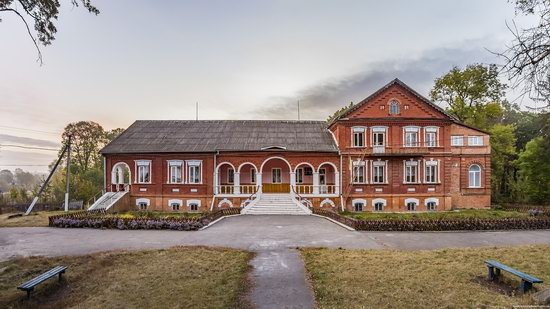 Tags: Khmelnitsky oblast
Mukachevo is a town with a population of about 86,000 people located in the central part of the Zakarpattia region, 41 km south-east of Uzhhorod.
The town has a high tourist potential for both Ukrainian tourists and foreigners. Ukrainians like to come here to visit the Palanok Castle, St. Nicholas Convent, as well as the town center with its paved streets and cozy cafes. Photos by: Igor Golovach.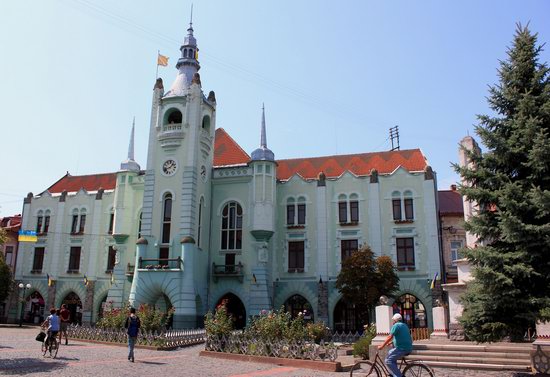 explore the center of Mukachevo
Tags: Mukachevo city · Zakarpattia oblast
Volya-Vysotska is a village with a population of about 1,700 people located in the Zholkovsky district of the Lviv region.
The main attraction of the village is the Church of the Holy Archangel Michael (1598) – one of the oldest wooden churches in Ukraine and an architectural monument of national importance located near the highway Lviv – Rava-Ruska, near the cemetery. Volya-Vysotska on Google Maps. Photos by: Maxim Ritus.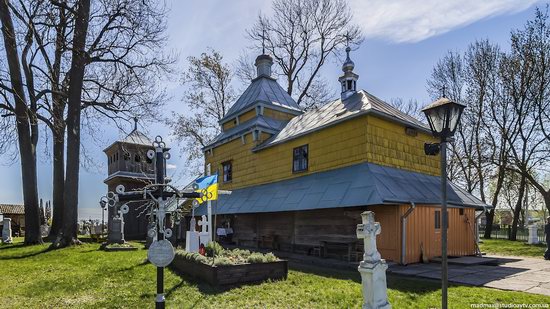 Tags: church · Lviv oblast