Lviv - Euro 2012 city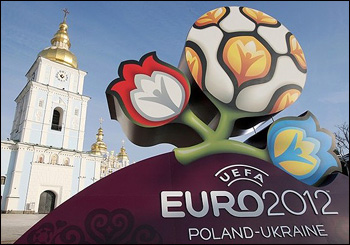 Arena Lviv stadium overview
"Arena Lviv" is a stadium located on the outskirts of Lviv city. The stadium was opened October 29, 2011. It is one of the stadiums of the European Football Championship - Euro 2012.
Total capacity of the stadium is 34,915. There are 300 seats in the VIP-zone on the third level and about 150 seats in skyboxes at the fourth level. Field size: 105 x 68 meters.
Address: Lviv, Stryiskaya Str.