Archive for July 2022
Manyava Skete of the Exaltation of the Holy Cross is an Orthodox monastery located in the village of Manyava, Ivano-Frankivsk Oblast, about 40 km southwest of Ivano-Frankivsk.
The monastery was founded by the Orthodox saint Job of Manyava in 1611. In 1785, it was closed by the Austrian government as part of the religious reform of Emperor Joseph II. In Soviet times, it received the status of an architectural monument. The monastery was reopened in 1998. Manyava Skete on Google Maps. Photos by: Maxim Ritus.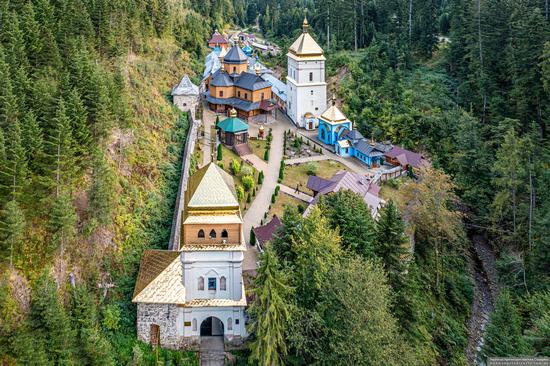 picturesque fortified monastery
Tags: church · Ivano-Frankivsk oblast