CAT | Business
The Antonov An-225 "Mriya" (meaning "dream" in Ukrainian) is the largest and heaviest aircraft that ever flew in the sky. Maximum take-off weight of the aircraft is 640 tons.
The reason for construction of the An-225 was the need to create an air transport system for the Soviet space shuttle "Buran". The plane exists in a single copy. Photos by: Slava Stepanov.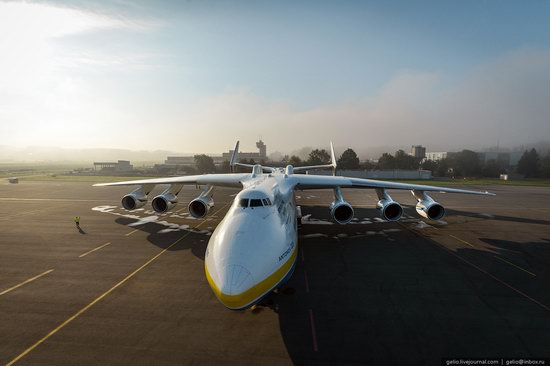 Tags: Kiev city
The Ministry of Economic Development and Trade of Ukraine made a great video presentation "Ukraine. Open for U," which demonstrates the potential of the country and its citizens.
Today, Ukraine provides great opportunities for investments with its highly-skilled professionals, proximity to the core transport hubs of the region and being driven by a new generation of leaders.
Tags: No tags