10 Ways to Streamline and Grow Your Travel Agency Business
No comments · Posted by Sergei Rzhevsky in Business
Engaging customers in your business process is the only solution to increase sales in this competitive market. So, as a customer-centric business, your focus should not be on sales but directly on the consumers. Your potential to attract consumers will help you to lead through the market and generate sales like never before.
Considering the process of the business market, many do not have the least idea of solutions to business efficiencies. While you are not alone in this mess, you can try and consider different perspectives to deal with your travel agency.
You are already in a competitive market if you have a travel agency. After the pandemic, people are getting more vulnerable to avail travel offers.
Why?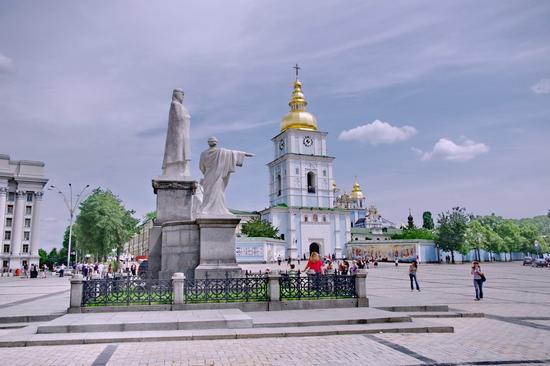 During the pandemic, continuous staying at home created depression and difficulty in people's minds. They want to go out now. They want to explore and cherish refreshments.
From mental depression to work pressure, everything comes in one stage, creating difficulty in dealing with daily life without a break. So, exploring new places and traveling to favorite destinations became a norm for people worldwide.
It has created new opportunities for travel agencies, involving more agencies to come across the market.
Effective Ways To Attract Customers To Your Travel Agency
In this tough competitive market, engaging the audience and ultimately managing sales became more difficult. Well, it does not mean that you do not have scope.
You have loads of opportunities in the market. Welcome to the world of travel agencies!
If you are reading this, chances are you are looking for ways to charm customers to your travel agency. Fortunately, there are several strategies that you can use to achieve this goal.
By implementing these tactics, you can increase your visibility, build a strong reputation, and, ultimately, attract more customers to your business. This article will explore some of the most effective ways to achieve these goals and take your travel agency to the next level.
Many small and medium businesses are facing immediate closure after facing huge losses within the first two years of their business. This is not because they cannot handle the pressure and competition of the market.
In fact, more competition in the market comes with extensive opportunities. So, you just need to avoid the risks to grab the opportunities. Without risk, a business cannot run, and thus you have to consider and confront it.
So let's dive in!
Specialize
It's time to specialize your travel agency with some special attention to the consumers. Considering more consumers and going general is not the strategy anymore.
All the agencies already provide the basics, but you need to consider what can make you special. No one is asking you to build an empire with thousands of consumers, but your agency should be more focused on the particular needs of the consumers to be efficient in dealing with difficulties.
Well, it is not always about understanding the consumers, but sometimes they want expert advice from you. It is about what you can provide them without asking them.
Sometimes the market will prefer something new, but you need to attract them and convince them that your new service is efficient enough to entertain them in different ways. Try to add something unique to your process and engage people in efficient ways.
Give A Personal Touch
If you are running a travel agency, you need to be passionate about it. It will become hard to manipulate others in your niche without getting attached to it personally.
Well, if you have a travel agency, then you are already dealing with something which everyone will prefer in general. So, all you need to do is explore and create unforgettable consumer experiences.
Whether your consumers are looking for a romantic getaway, a family vacation, or an adventure-filled trip, you should have the expertise to plan the perfect itinerary for them.
You need to engage time to listen to your consumers, find out their unique queries, and follow them. Now, consider tailoring recommendations accordingly. Your goal should be to make your travel dreams a reality while providing competitive pricing and excellent customer service.
So, it's time for you to consider the details so that your focus does not go away from making memories of experiences so far. If you want to attract them, try to figure out things on your own and help create something unique every time.
Go Online
Going online has no exception in this contemporary competitive market. If you want to be in focus, you cannot expect online marketing. Bricks and mortars do not work efficiently anymore. If you have one, people from far away will not be able to come to you.
In this competitive market, you need to go out of the norm to create something unique and manage your concern accordingly. Go out of your native place and be visible to the world with online efficiencies.
Social media.
Start vlogging.
Write articles.
Focus on email marketing.
Use influencers.
Create an engaging website.
You need to promote these focus areas immediately to deal with a mass audience base. You will only be able to grab the attention of your specific audience when you reach mass first.
Technology Is The Key
In the 21st century, you cannot neglect the prominence of technology. Many companies are adopting technology to work efficiently and manage their concerns smoothly. It's impossible to come up with quick resolutions without getting involved technically.
In fact, technology helps people with their daily work. If your agency neglects technology, you will get slow with processing. Instead, if you consider Mobile App Development Services – Jelvix to develop a mobile app where every service to queries of the consumers can be managed easily, your day-to-day work will become super smooth.
It is about you and your audience and how they respond to your process. Only making apps will not work, but you need to maintain it properly to reduce loading time and manage better service altogether.
Sell An Experience
Looking for an unforgettable adventure?
Well, you need to specialize in crafting personalized travel experiences that will leave you with memories to last a lifetime. From relaxing beach getaways to thrilling outdoor expeditions, you need to have something for every type of traveler.
Your expert team of travel advisors will need to work with you to design the perfect itinerary, taking into account your budget, interests, and desired level of activity.
So why wait?
Help your audience plan your dream vacation today to discover the world like never before!
Maintain Quality And Standard
When it comes to running a successful travel agency, quality and standards are everything. You want to make sure that your customers feel confident and excited about booking their trips through you, and the best way to do that is by providing them with top-notch service at every step of the way.
From the moment they first contact you to the day they return from their trip, you should be focused on delivering a seamless and enjoyable experience that will keep them coming back for more.
This means paying close attention to every detail, from the quality of the accommodations you offer to the level of customer service you provide.
By maintaining high standards and putting your customers first, you can build a loyal following and establish your travel agency as a go-to destination for anyone looking to explore the world.
Offer Giveaways
Offer attracts an audience; thus, nothing can be exciting for them. If you want to grab the attention of the consumers in the off-season, try to go for giveaways.
Consider a lower price than before, and they will grab it for sure.
Never Stop Exploring
Once you are set, there is no stopping. While you are doing well in the market, try not to stop but explore the market opportunities more.
Never stop exploring, as no business stops at some point. Your competitors are constantly exploring the market to deal with different opportunities. Keep that in mind to explore more.
Partner With Others
As a travel agency owner, you may have noticed that managing everything alone can be overwhelming.
This is where partnering with others can come in handy. By collaborating with other travel agencies, you can streamline your business processes and offer your clients a wider range of services.
Partnering with other agencies can help you in several ways. For starters, you can share resources and knowledge with each other. This can be particularly beneficial if you are a small agency that is just starting out.
You can also tap into each other's strengths and expertise to provide your clients with better services. By doing so, you can build a stronger reputation in the industry and attract more clients.
Work With Reviews And Referrals
If you cannot work with people who are willing to take care of your business, then there is a big danger coming ahead. Always focus on your employees who are willing to develop.
Ask them to focus on consumer reviews and referrals and deal with them like they are gods. Allow them to open up and work accordingly. Attend them to grab attention in return.
Tags: No tags
<< A Glimpse into Ukrainian Village Life
No comments yet.