The Marble Cave is a cave located in Crimea, on the lower plateau of Chatyr-Dag mountain, a popular tourist site. In 1987, Simferopol speleologists discovered unique huge cave with a complex system of halls and galleries. It was named The Marble Cave. The entrance to the cave is located at 920 meters above sea level.
After detailed research the cave was equipped with concrete paths, handrails, lighting for speleological tours. The Marble Cave was opened to the public in 1989. It has been visited by several hundred thousand visitors since that time.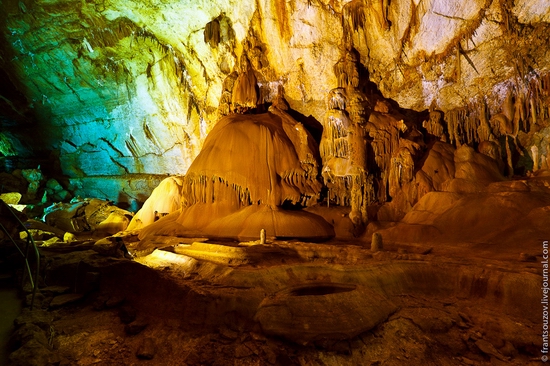 You can see the huge rooms with bizarre forms of sinter formations, rare types of crystals. The length of the tour is about 1.5 km. The length of all explored halls is more than 2 km, and depth – 60 meters. The uniqueness of the Marble Cave brought it an international fame. The cave is among the top five most beautiful caves in the world. This is one of the most visited caves in Europe. Geographic coordinates: 44° 47′ 49.13" N, 34° 16′ 43.31" E. Photos by Denis Frantsouzov.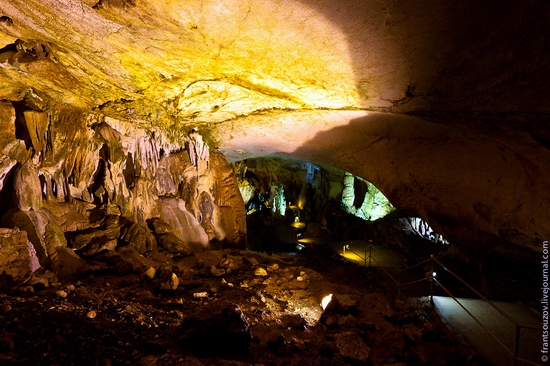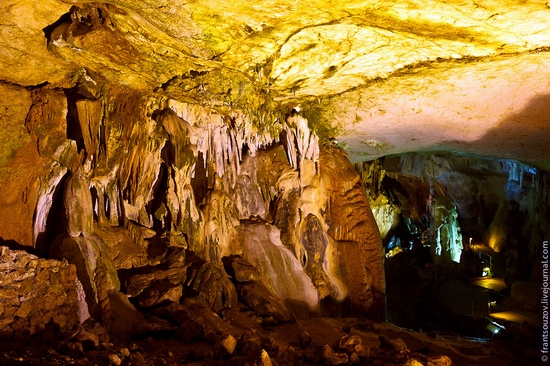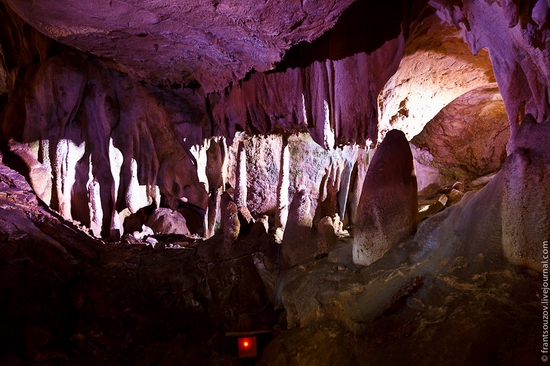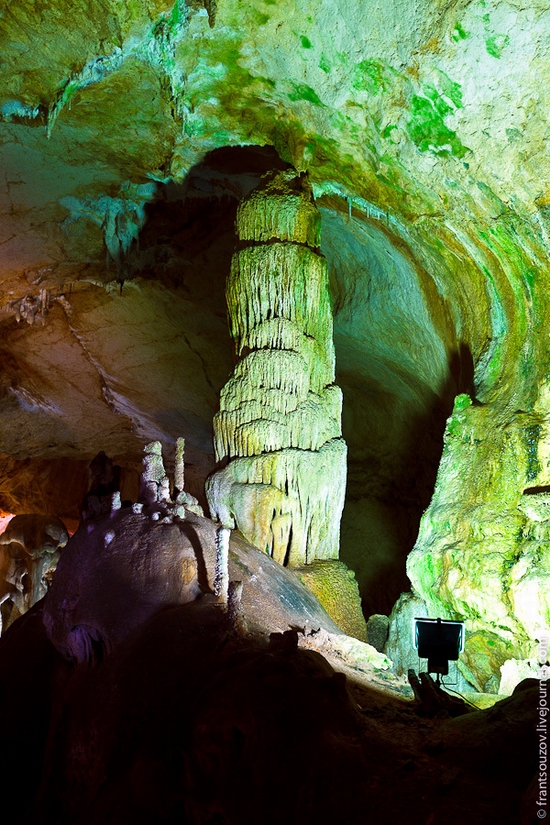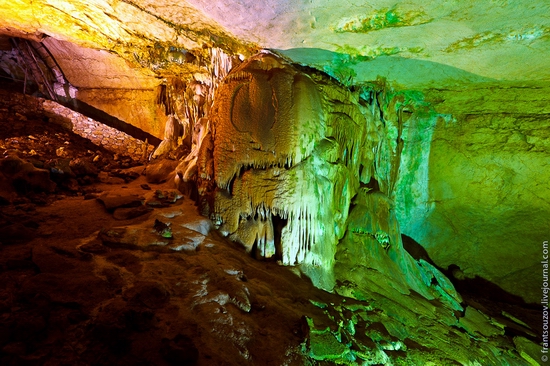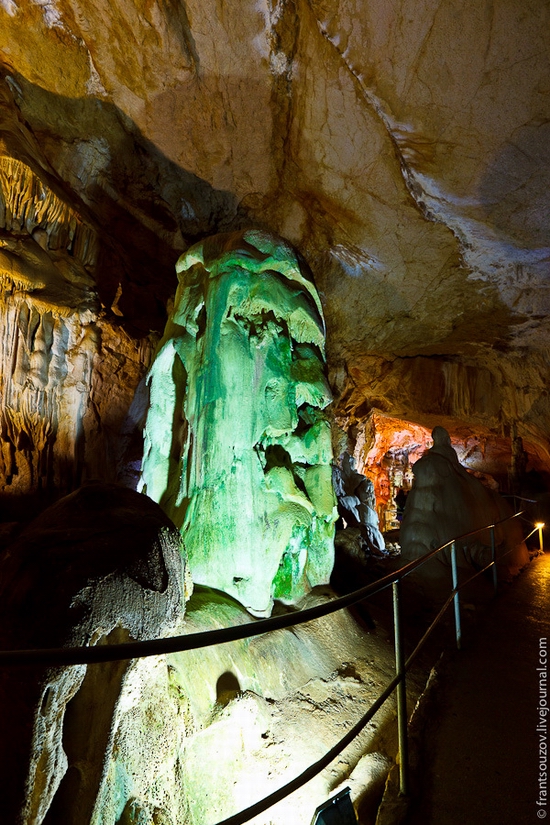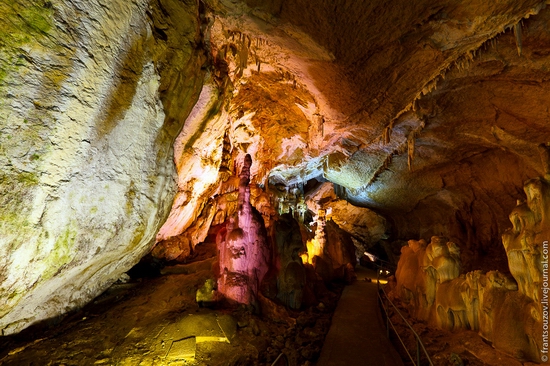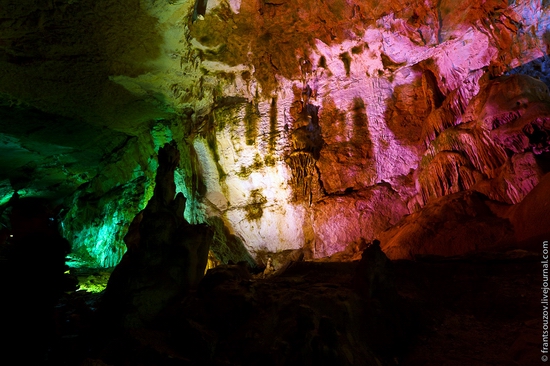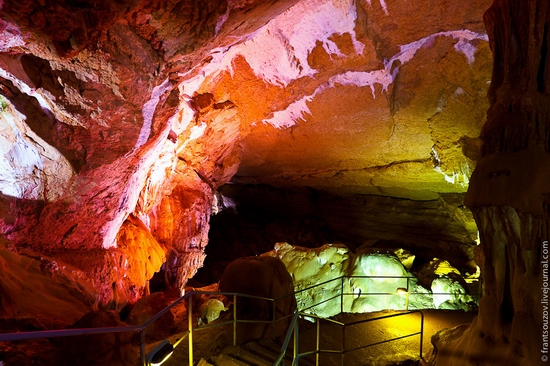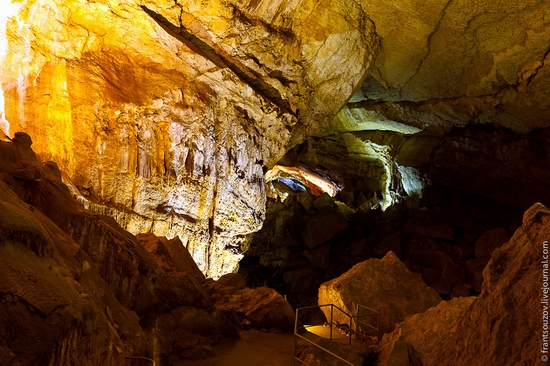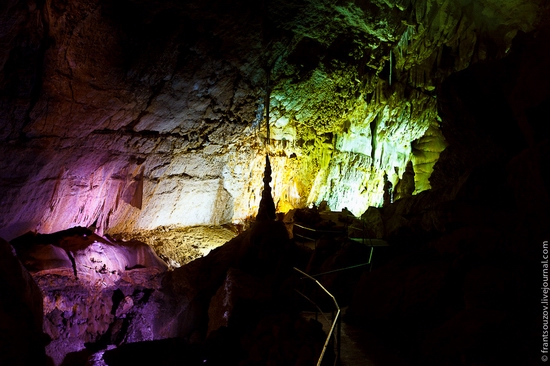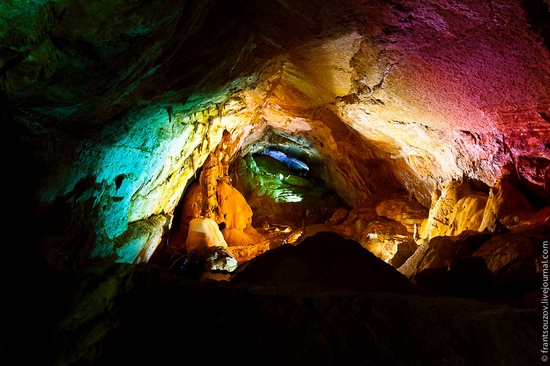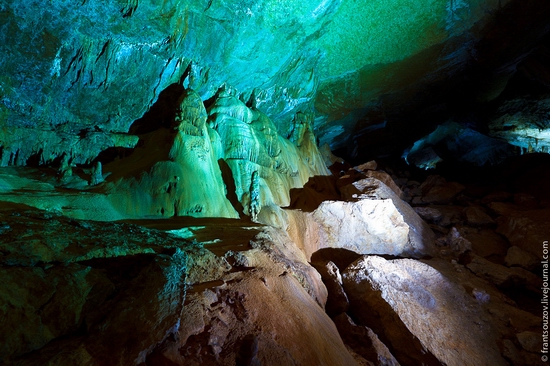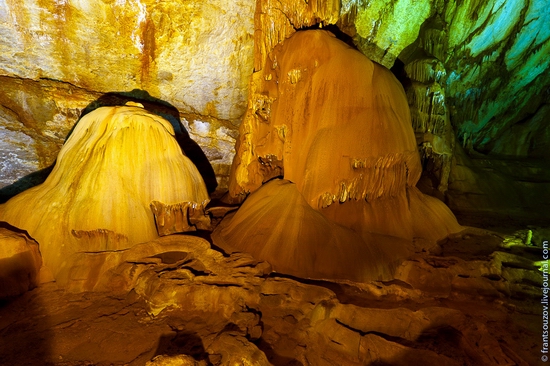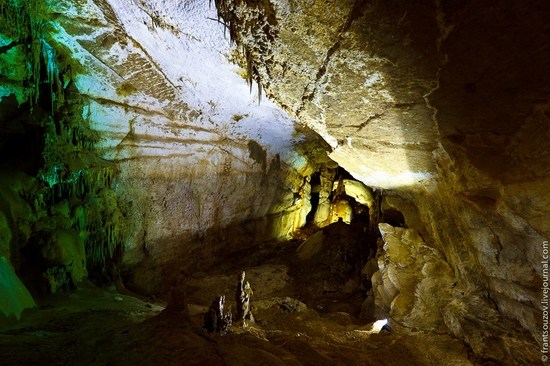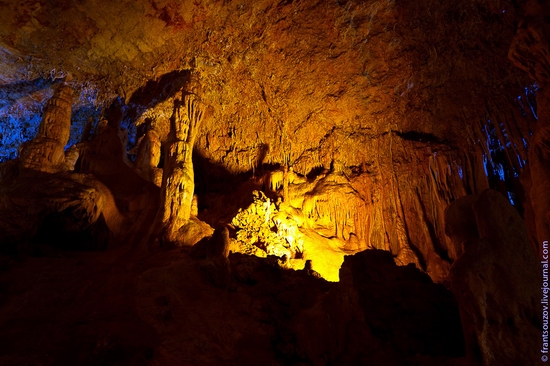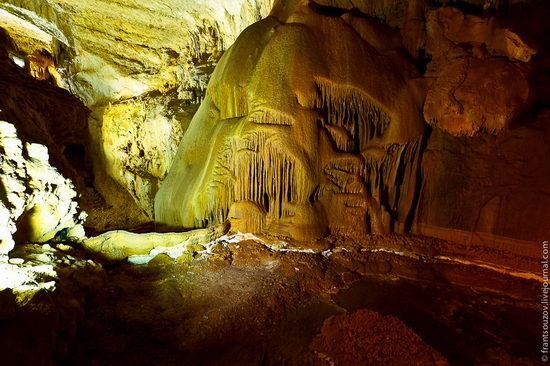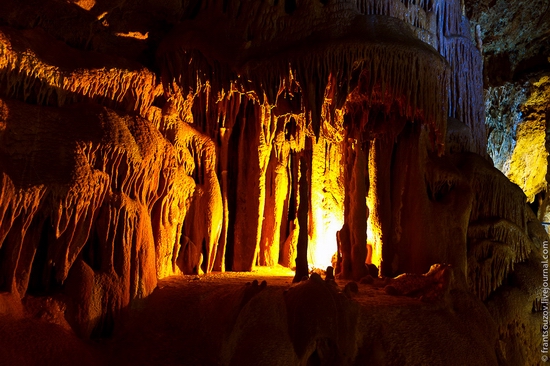 Tags: Crimea Republic
<< "Feofaniya" – the landscape art park of national importance
2 comments