During your visit to the Crimea, you can go in the foothills or mountains, swim in the sea, but it is not so easy to find a place that is below sea level. Let's look at one of the lowest points of the Crimea (-14 meters below sea level).
Kadykovsky abandoned quarry, rusty-orange pile rising high among the surrounding hills, is located in the outskirts of Sevastopol. The quarry is called by the name of the area – Kadykovka.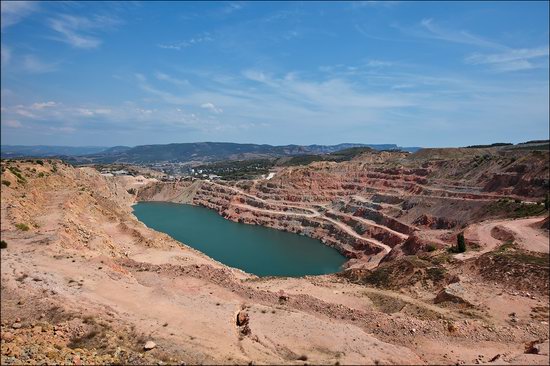 The quarry was developed in the last century, and then after it was abandoned, it was slowly filled with water and turned into a giant rusty funnel with a blue-green lake below sea level. Here is Google Maps location of the place. Photos by Sergey Anashkevitch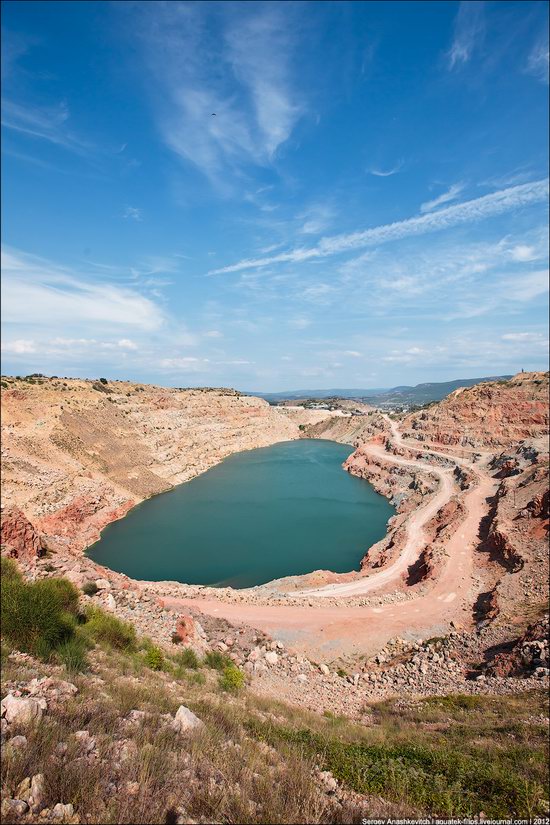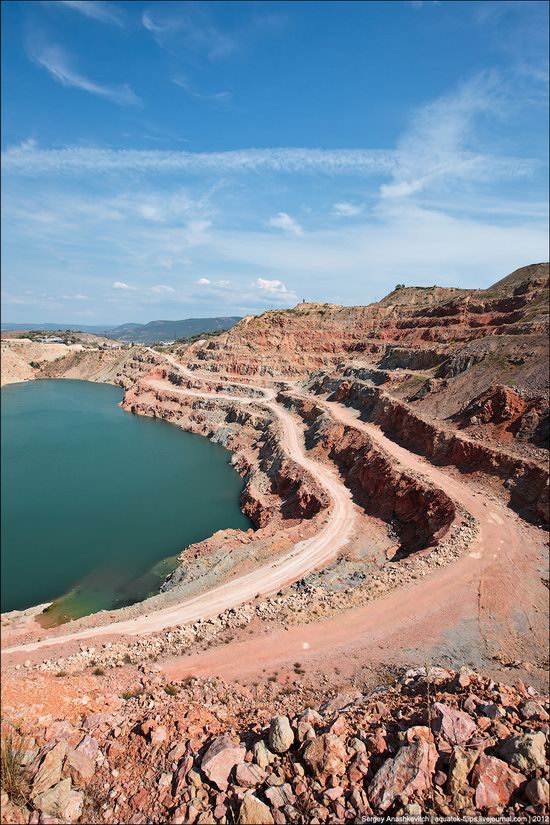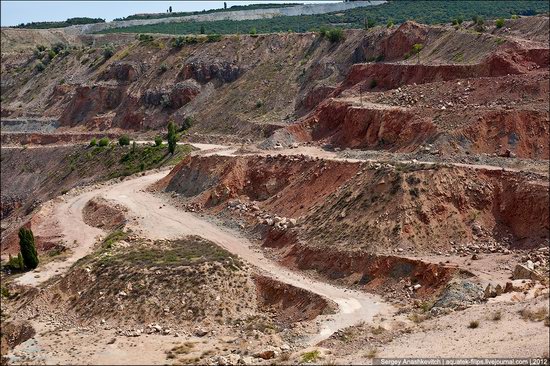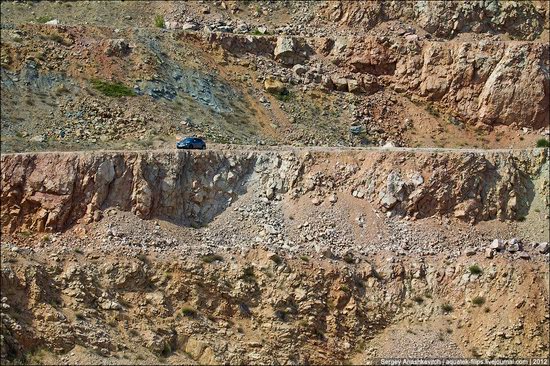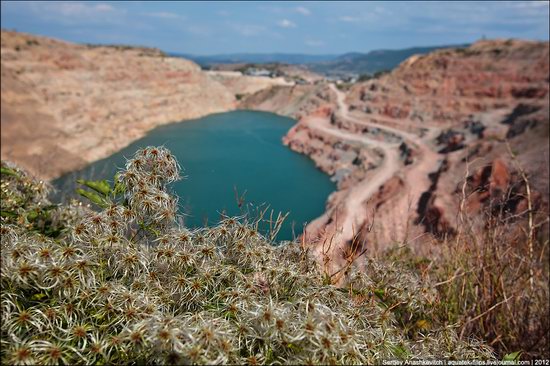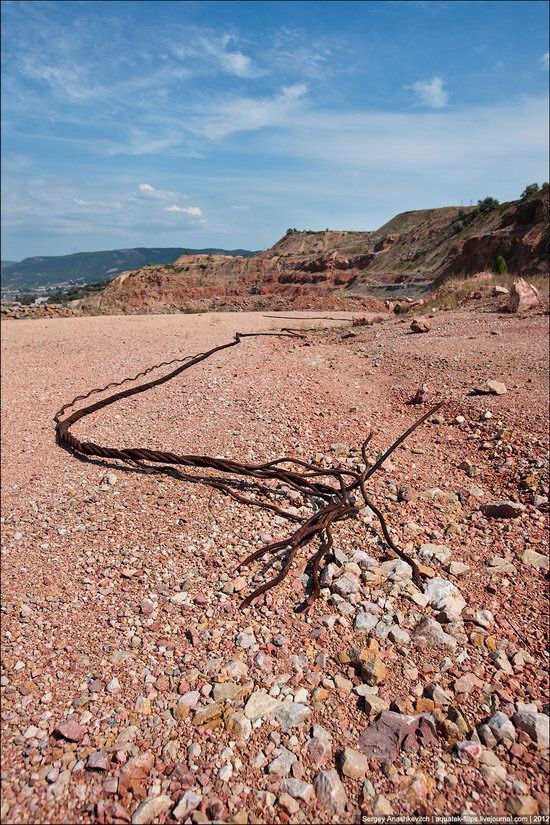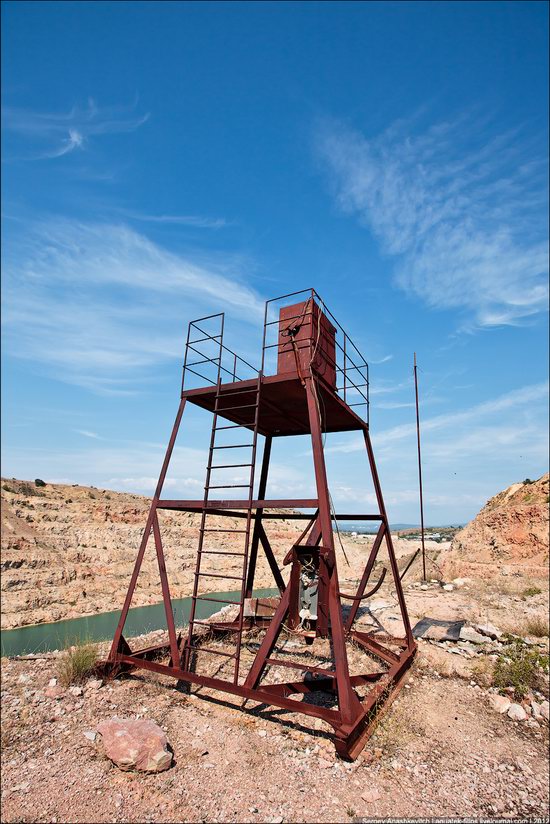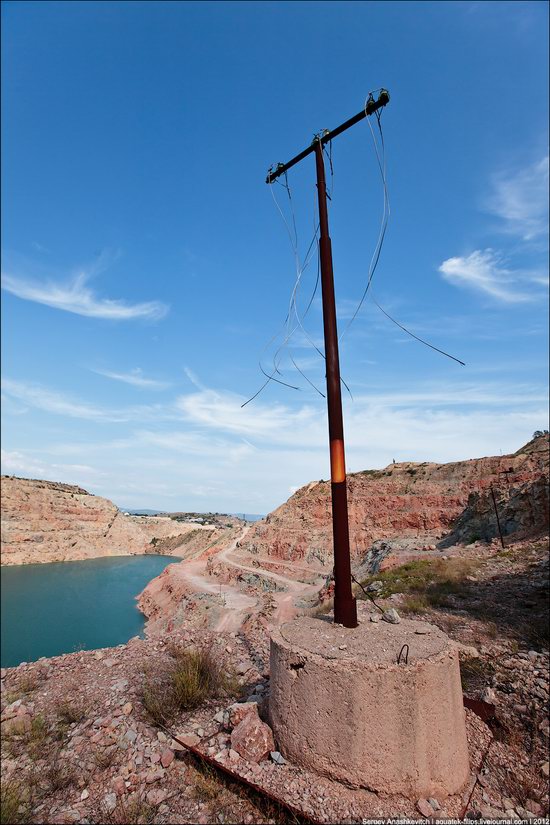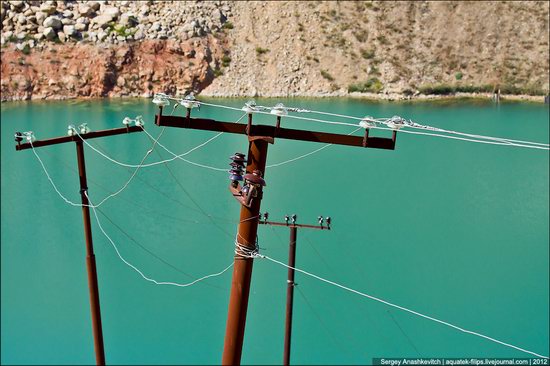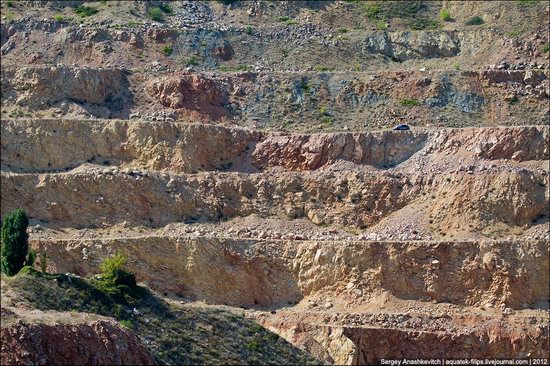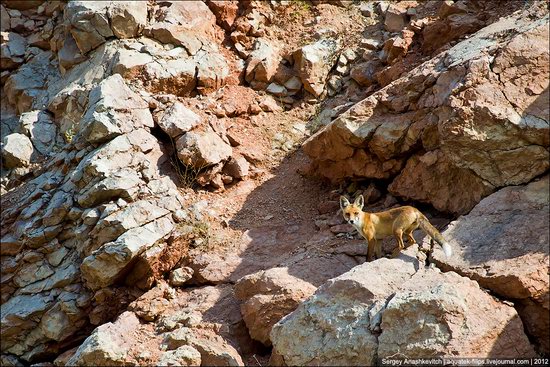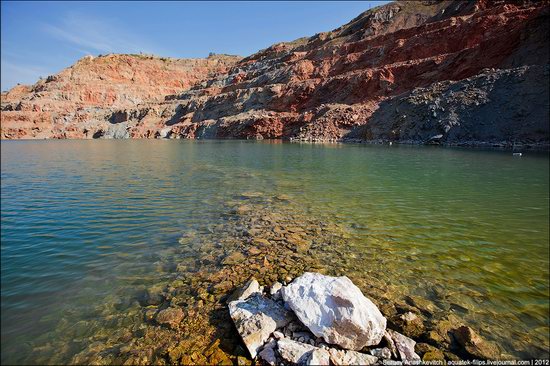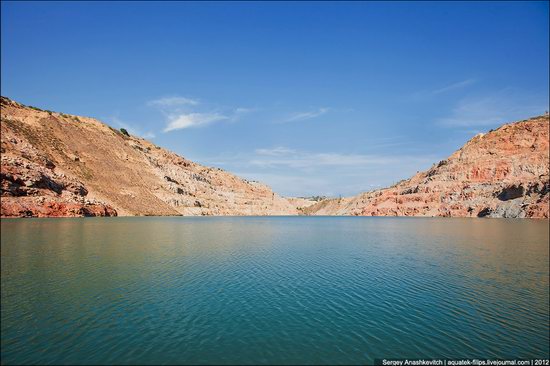 Panorama of the place

Tags: abandoned · Crimea Republic · Sevastopol city
<< Good time-lapse of Chernihiv – one of the oldest Slavic towns
No comments yet.