Chernaya (Black) River is one of the few rivers of the Crimea. The river flows along the bottom of a picturesque gorge in the vicinity of Sevastopol city.
Below, in the dense thickets of overgrown vegetation, it is not hot even in summer scorching heat. Pure water of the river gives the air its freshness and coolness. The relative proximity of the city makes this place quite crowded on weekends and holidays. However, on weekdays, there is almost no one here.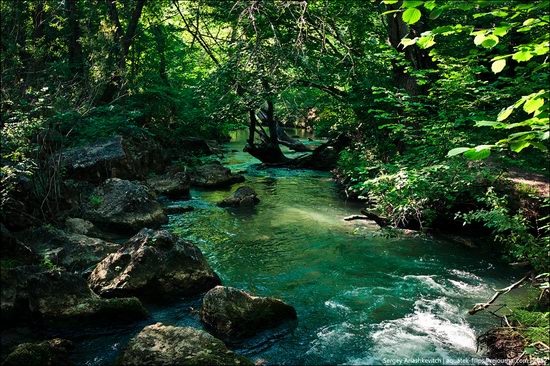 The slopes of the gorge sometimes converge clutching in its arms the water of the river, and then diverge to form a fairly large clearing where you can stay with tents for the night. Photos by Sergey Anashkevitch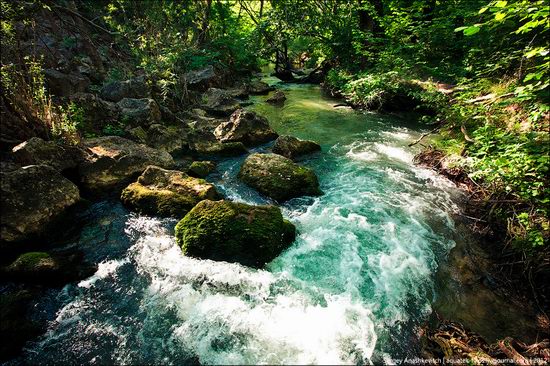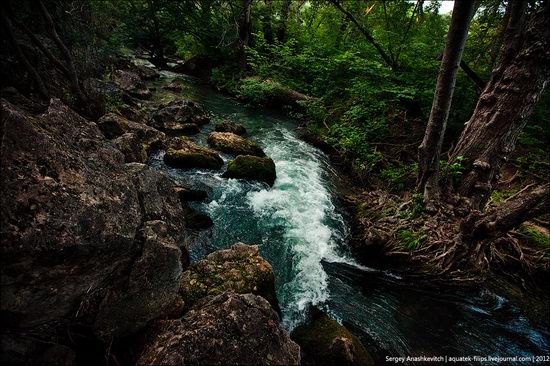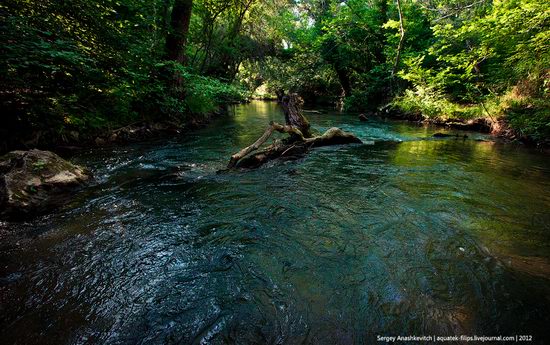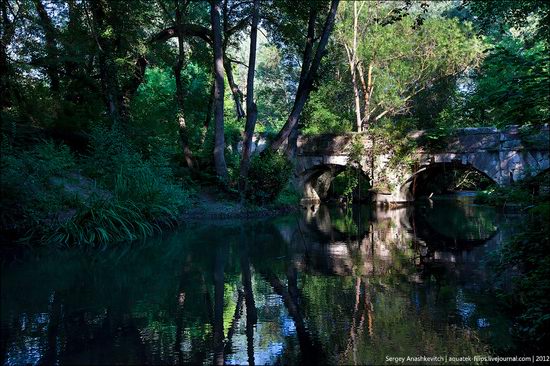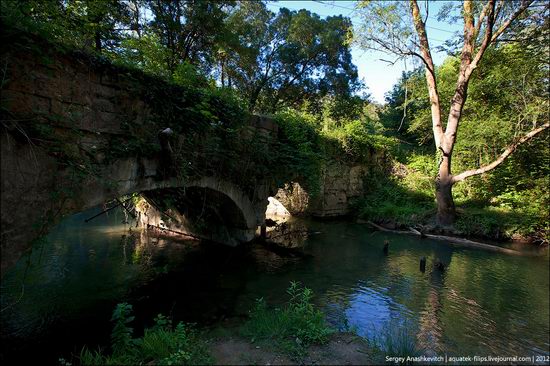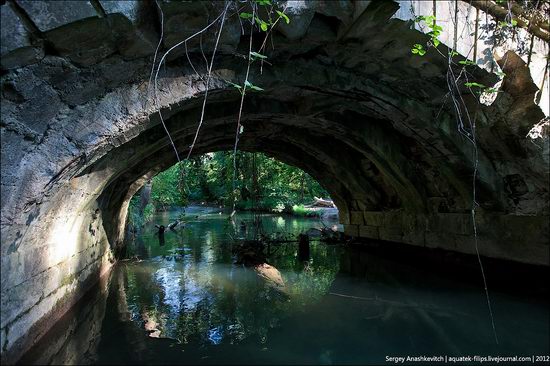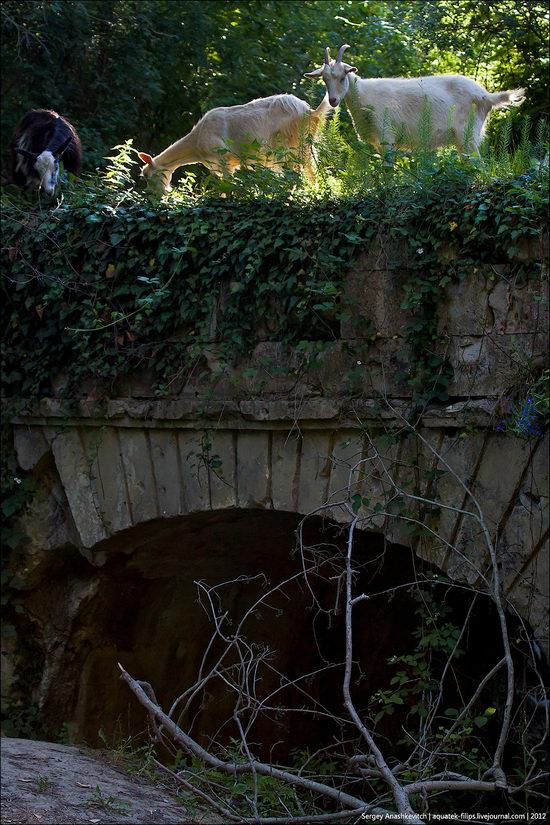 Tags: Crimea Republic · Sevastopol city
<< How Ukrainian Cossacks play football
No comments yet.