The January weather in the Crimea and, in particular, in Sevastopol is pretty cold (about minus 10-15 degrees Celsius). The beach is empty and covered in ice.
Sometimes the beach is looking like the remains of the lair of aliens from the famous movie with all this slime and other strange objects. The photos were taken by aquatek-filips who miraculously escaped before the aliens came back :)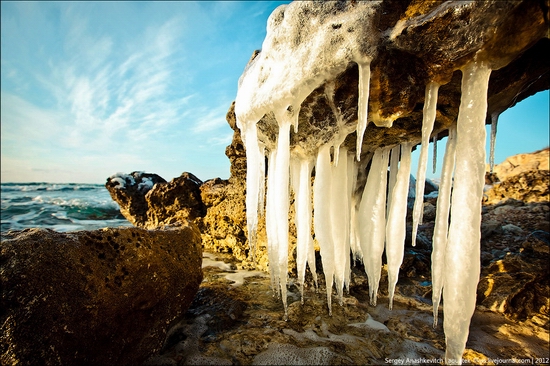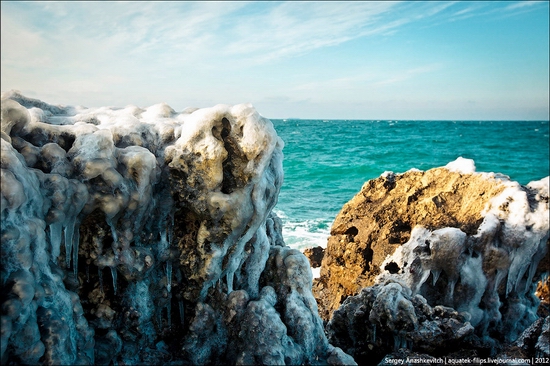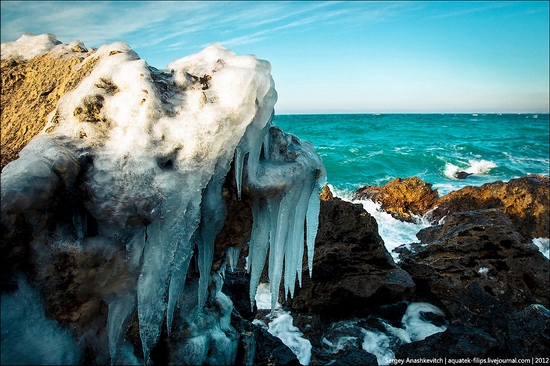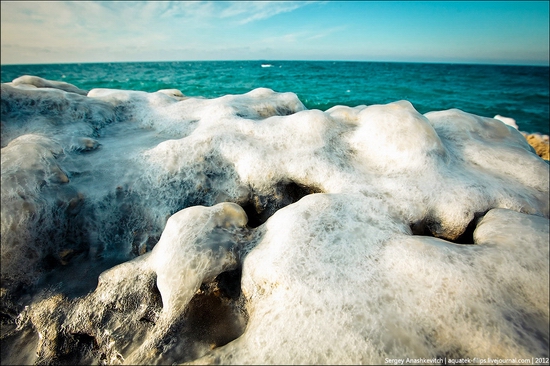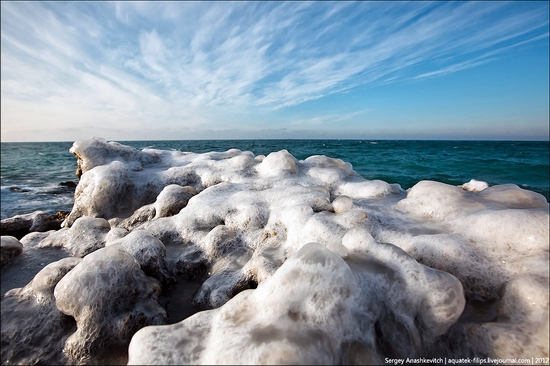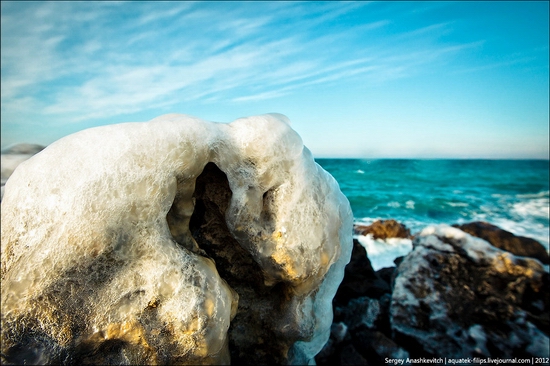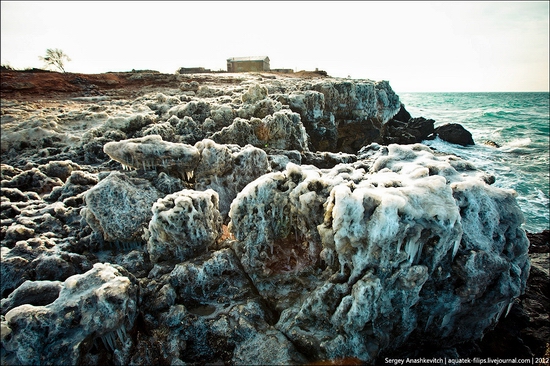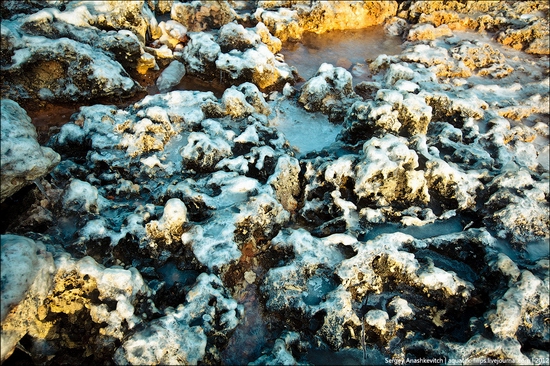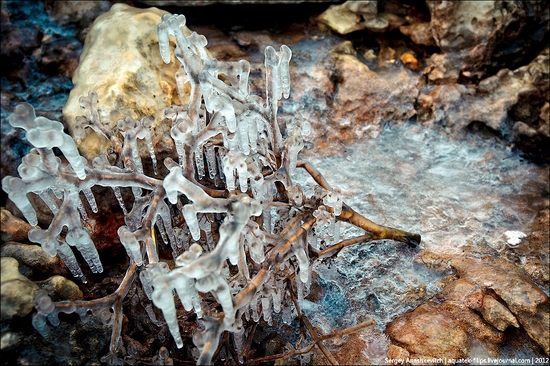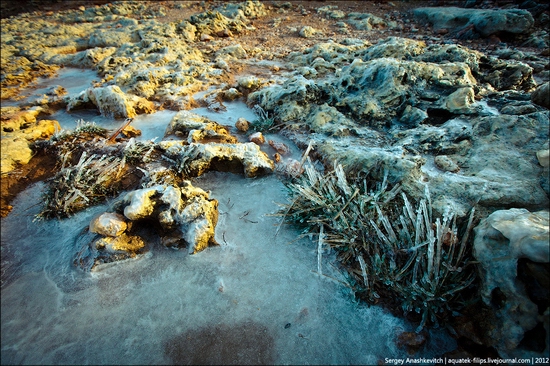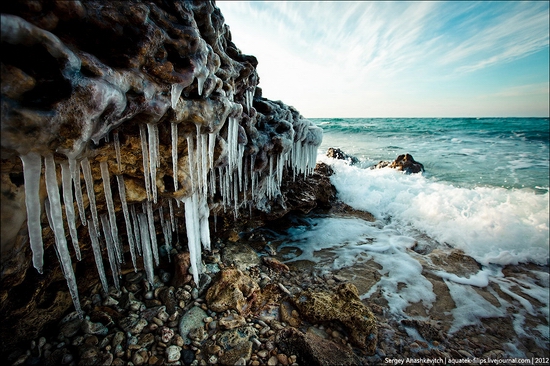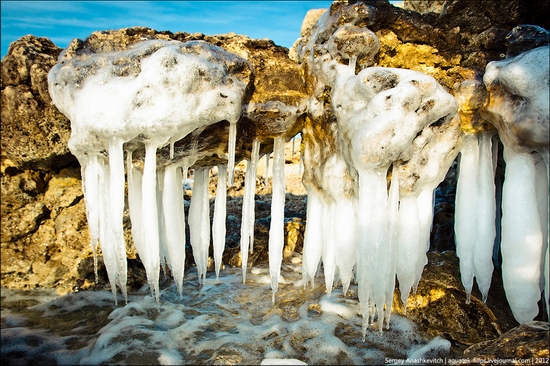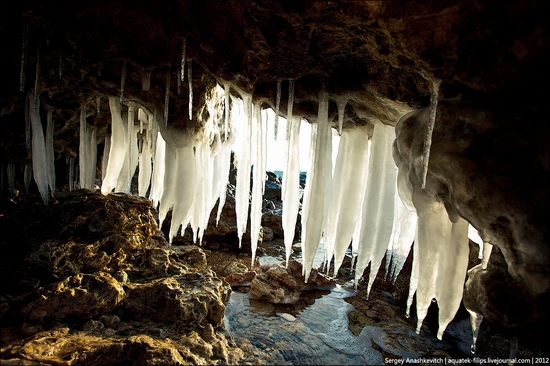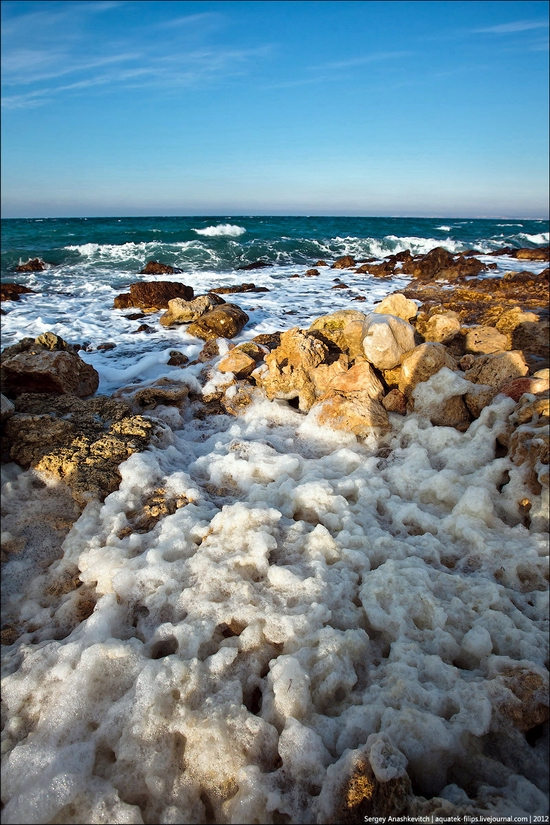 Fresh slime! The aliens are probably lurking nearby :)
Tags: Crimea Republic · Sevastopol city
No comments yet.