The chocolate factory located in the historic center of Lviv (Serbskaya Str., 3) is one of the attractions of the city. Through the glass walls you can see how the chocolate is transformed into candies, different figures, figurines, etc.
The candies have very interesting and fancy names: "Cherry Agrafka", "Gratulyatsiya", "Frau Zimmer Black", "Walnut Bandzoh", "Sweet Patsorki", "Strawberry Tsemka". The chocolate shop offers 39 varieties of candies. You can buy them individually and in sets. On the walls you can see large pictures of all the candies with a detailed description of the chocolate and fillings.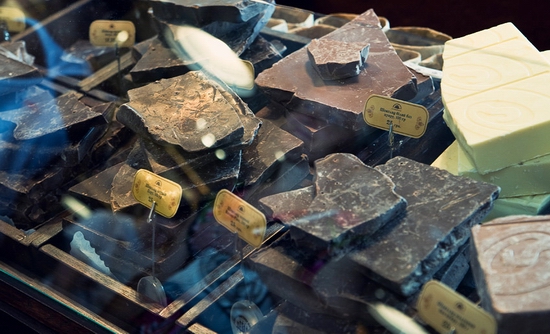 You can also buy various souvenirs and coffee. On the ground floor there is a cozy cafe where you can enjoy delicious coffee and sweets. Photos by jenta17. The site of the factory has additional info that may be interesting.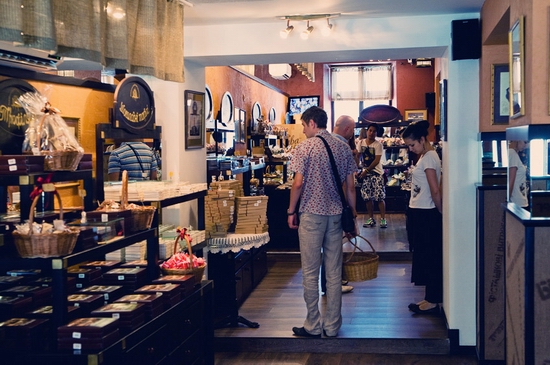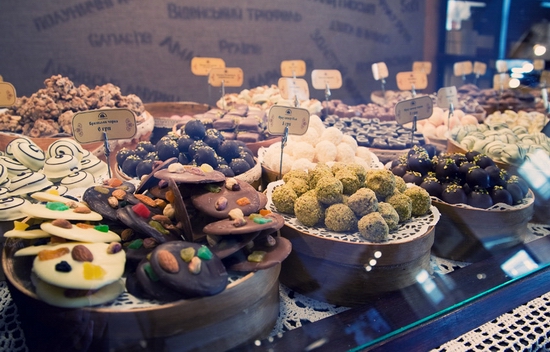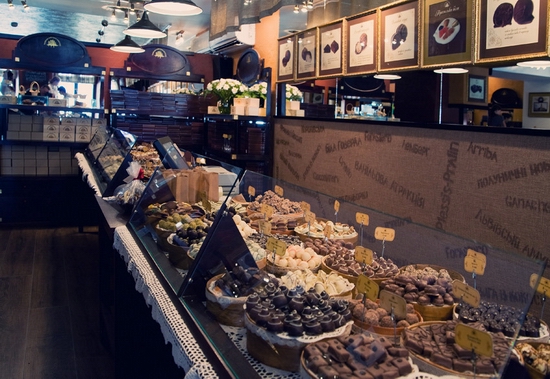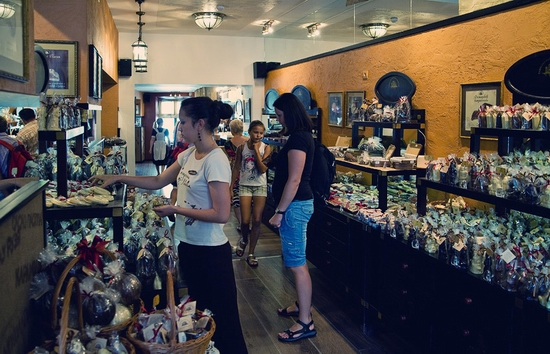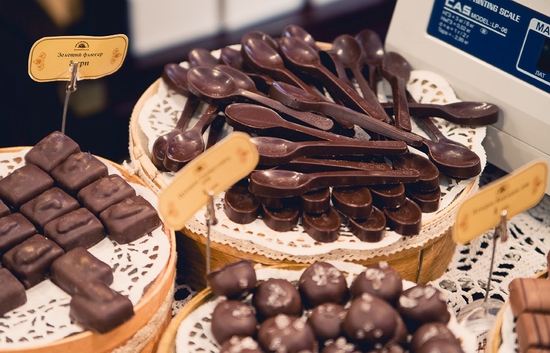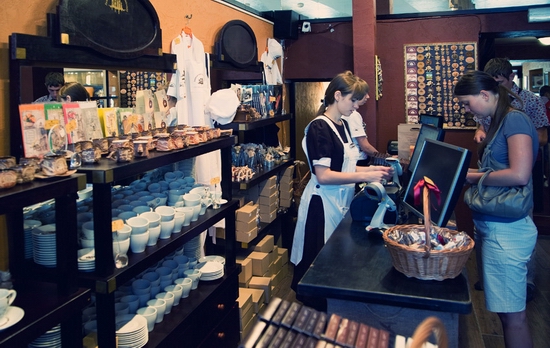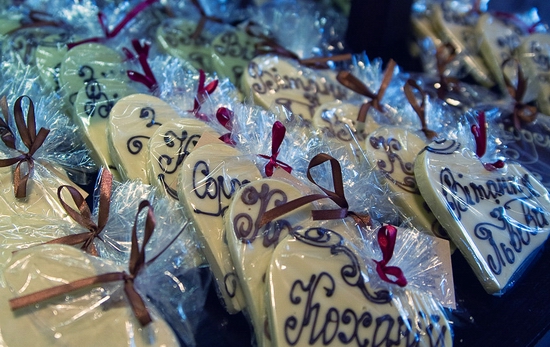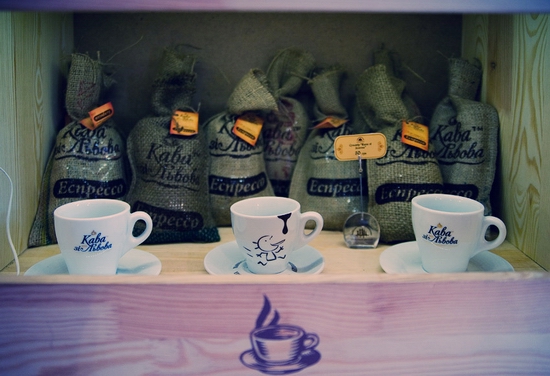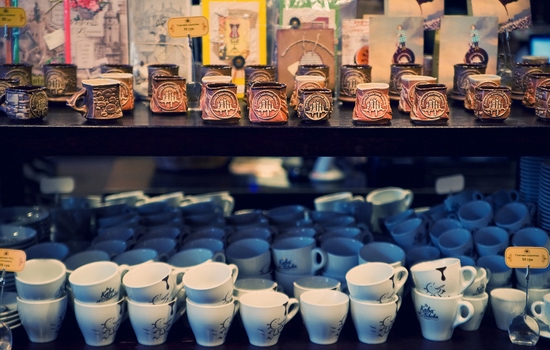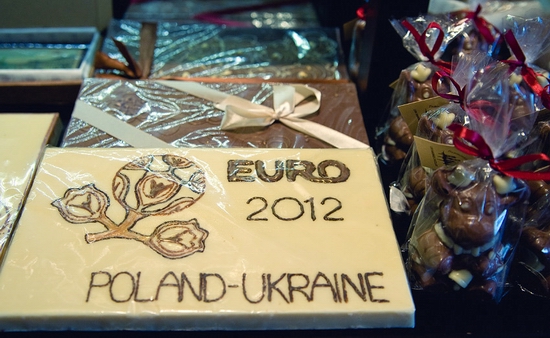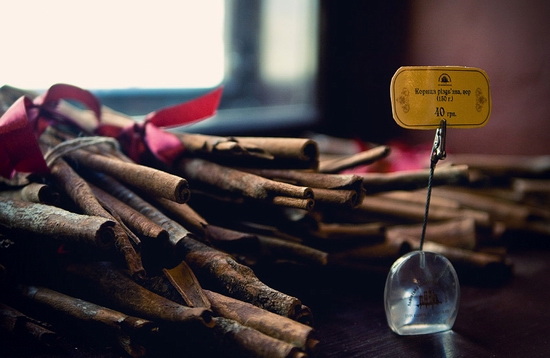 Tags: Lviv city
<< Abandoned Pripyat covered in snow
2 comments