Lviv, an incredibly beautiful and atmospheric city, is pleasant to walk. It has the largest number of architectural monuments in Ukraine.
The special charm is to walk along the old streets in the evening, when the lights are lit. It looks as if you are in a fairy tale, or in the past. The streets are especially beautiful after the rain, when wet cobblestone looks awesome. Photos by: Nickolay Khoroshkov.
Just before the thunderstorm. In the distance you can see the lightning.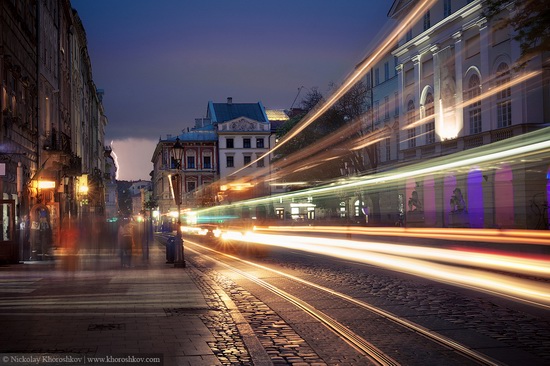 Rynok (Market) Square near the City Hall – the heart of old Lviv.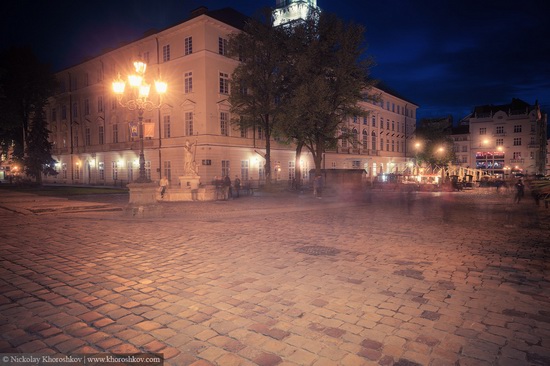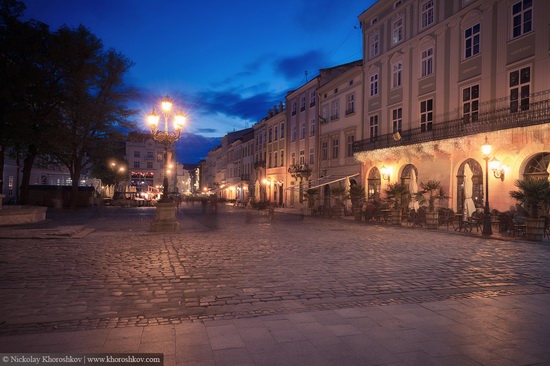 After the rain.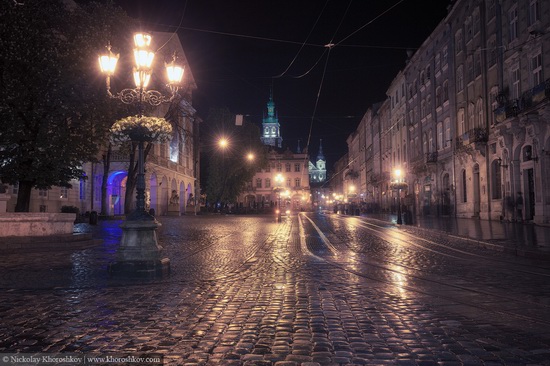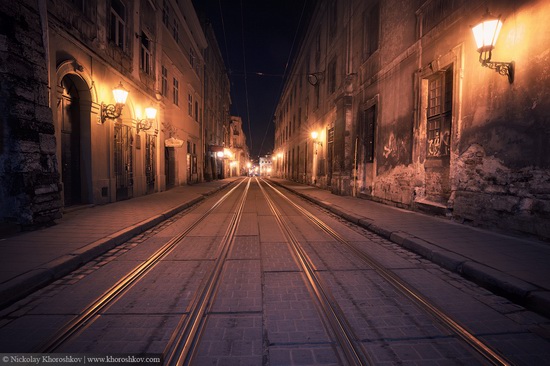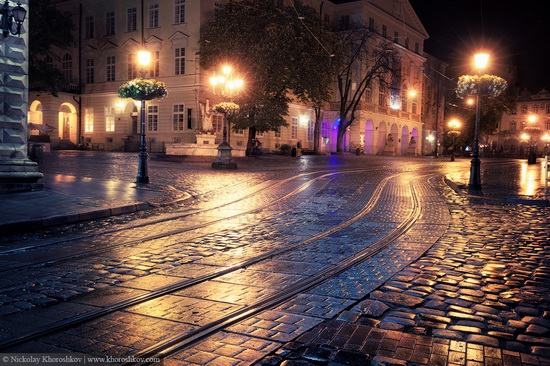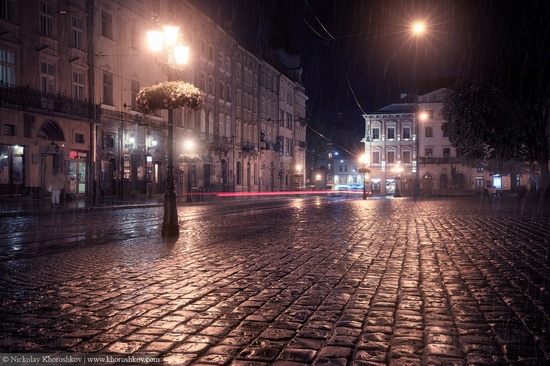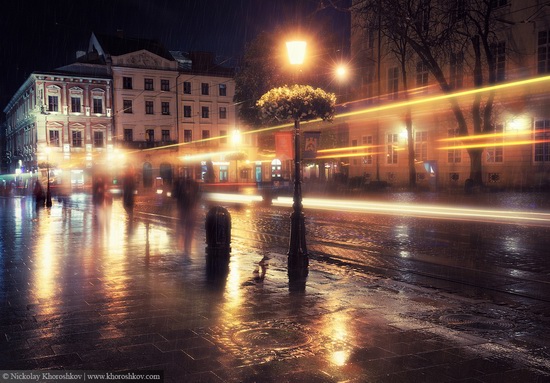 Tags: Lviv city
No comments yet.