This church can be seen by anyone who is traveling by Yalta highway from Sevastopol to Yalta, or vice versa. Church of the Ascension is standing on the red rock at an altitude of 472 meters above sea level high above small town of Foros, which is why it is also called the Foros church.
Church of the Ascension built in the Byzantine style was constructed in 1892. In the 1930s, crosses and bells were removed from the church. It was restored and re-consecrated in 1990. Photos by Sergey Anashkevitch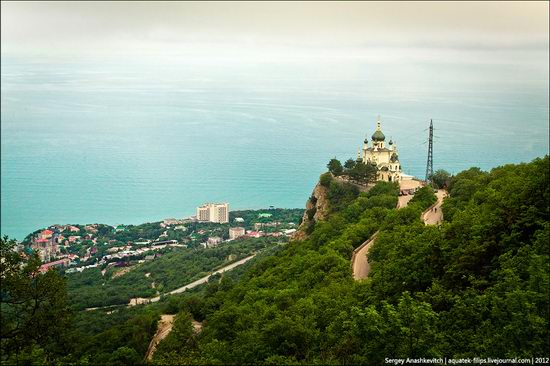 Because the church is located in the foothills, it is often covered with clouds. You can literally touch the clouds by your hands, they lie directly at the church and church buildings.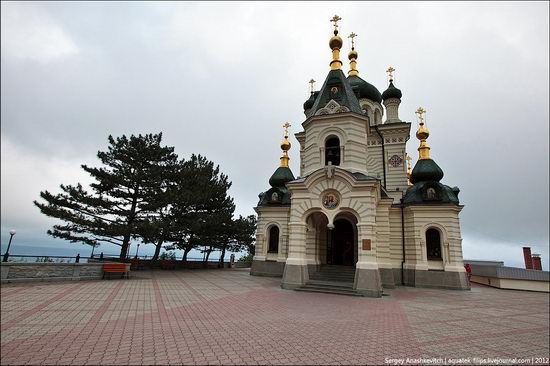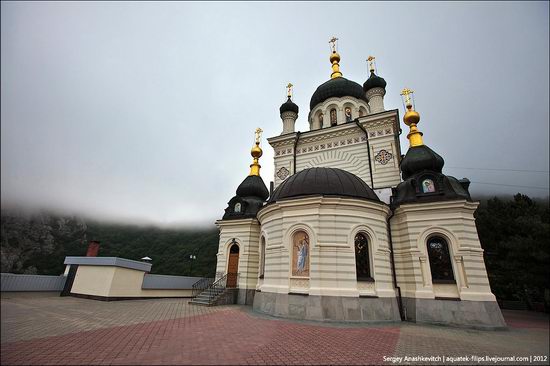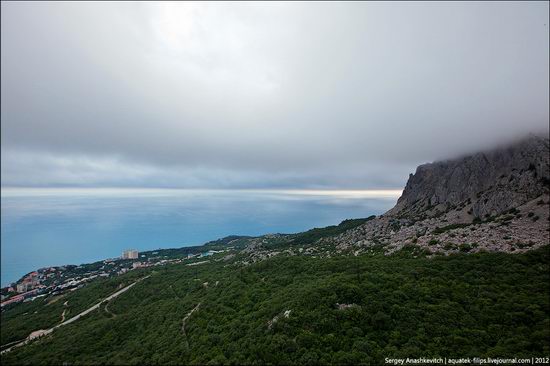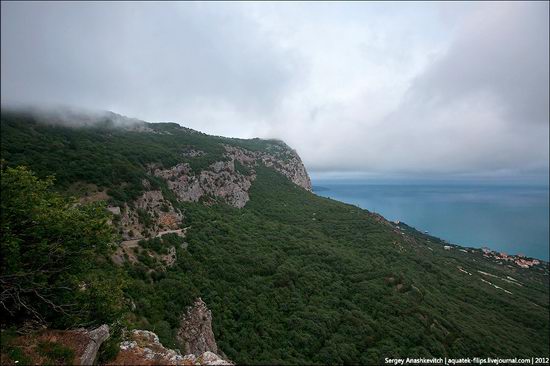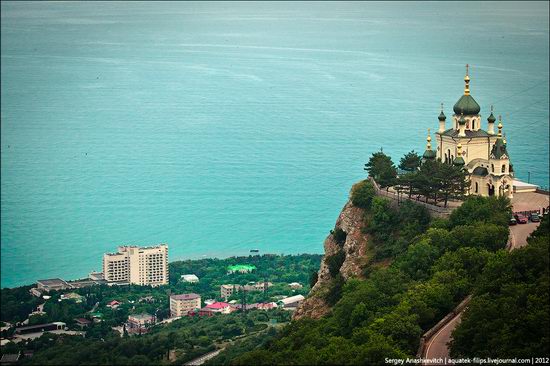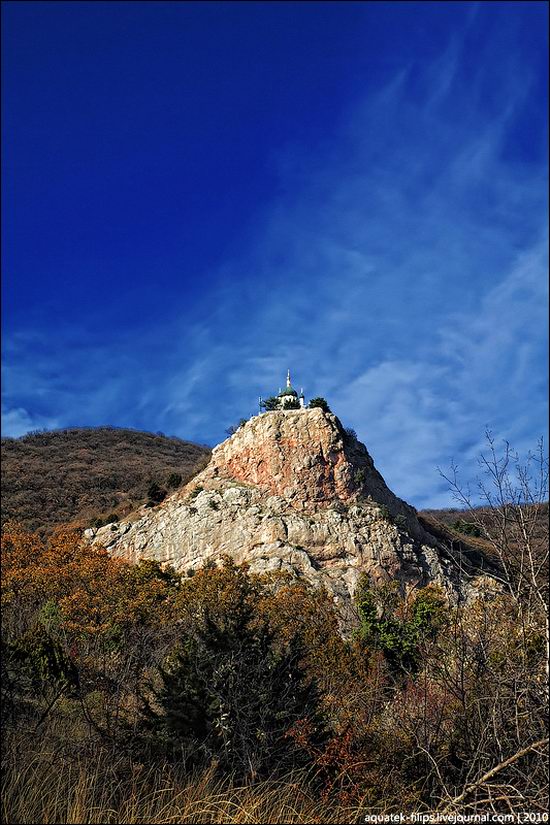 Tags: church · Crimea Republic
<< Picturesque sceneries of Chernaya River near Sevastopol
1 comment