Massandra Palace is one of the most interesting monuments of 19th century architecture located near Yalta city of Crimea Republic.
The palace was built in the style of French chateaux of the Renaissance. The elements of different styles (Romanesque, Gothic, Baroque, Rococo, Classicism) were used in the interior decoration. Photos by holy-mozart.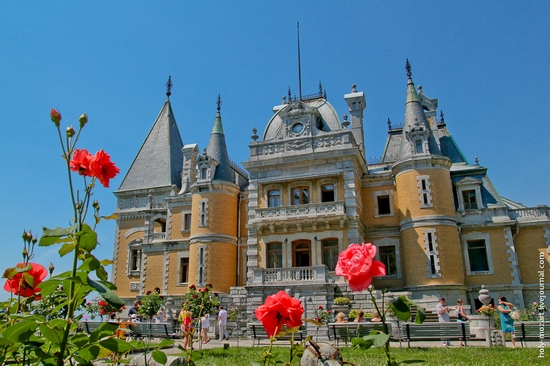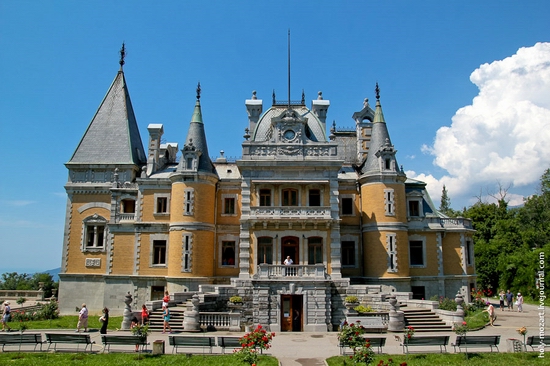 The park around the palace is declared a monument of landscape architecture. In Soviet times there was a sanatorium in the palace, and in 1947 it became a state dacha of Soviet leaders. In 1990 Massandra palace was transferred to the museum association "Palaces and parks of the Southern coast of Crimea".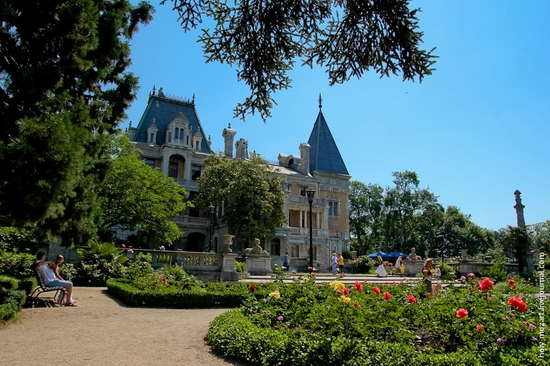 From 1992 Massandra palace is a museum (Massandra Palace Museum of Alexander III – a branch of Alupka State palace and park reserve). Thousands of tourists come here to admire the beauty of the palace and the talent of the architects.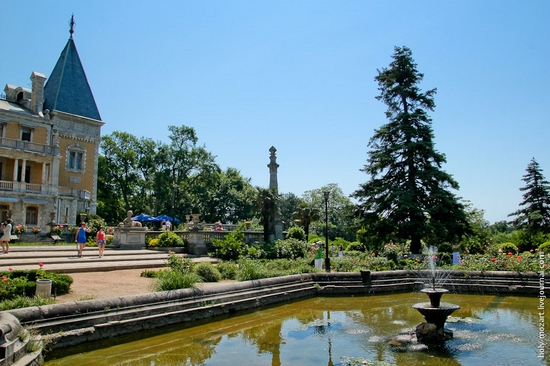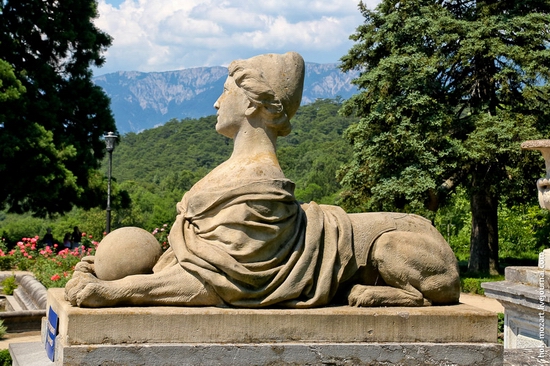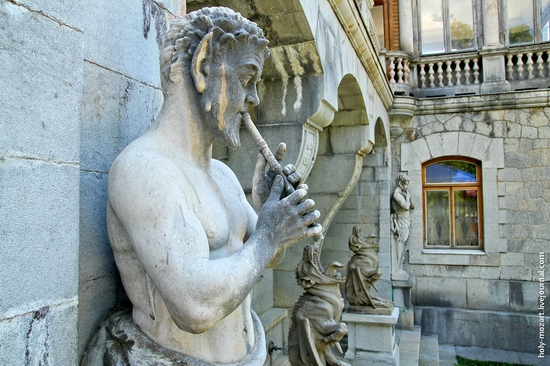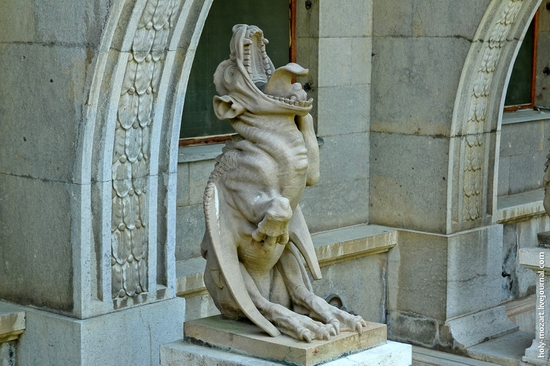 Massandra palace address: Ukraine, Bolshaya Yalta (Big Yalta), urban settlement Massandra, Naberezhnaya Street, 2. Tel. +380 654 23 53 47. Working hours: from 9-00 to 17-00, the day off – Mon, Tues. Admission: adults – 40 UAH (about 5 USD), pupils and students – 20 UAH (2,5 USD).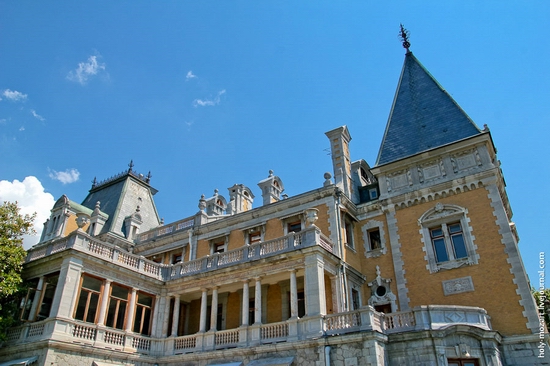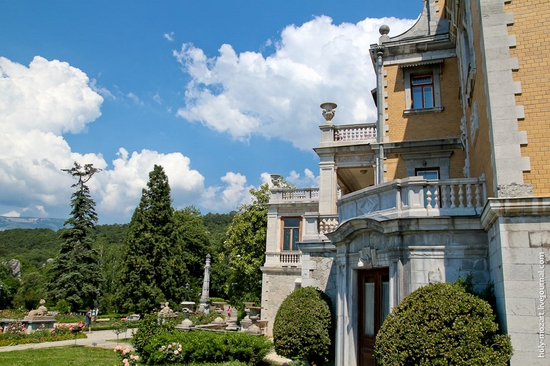 How to get there:
From Alushta. Highway Alushta – Big Yalta. Any bus/mini bus to Yalta or trolley bus #53. The stop at the pointer Massandra Palace.
From Yalta. Highway Big Yalta – Alushta. Mini bus #27 from Veschevoy Rinok (Clothing Market), trolley bus #2 and #3 from Veschevoy Rinok or Yalta bus station.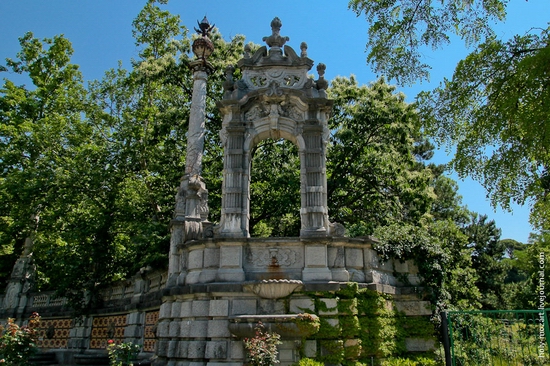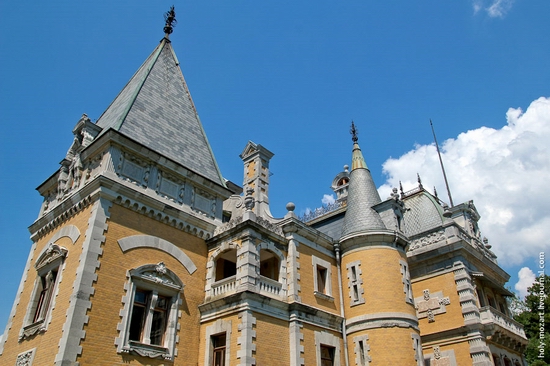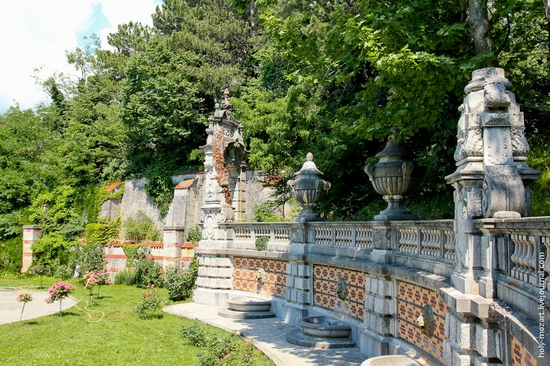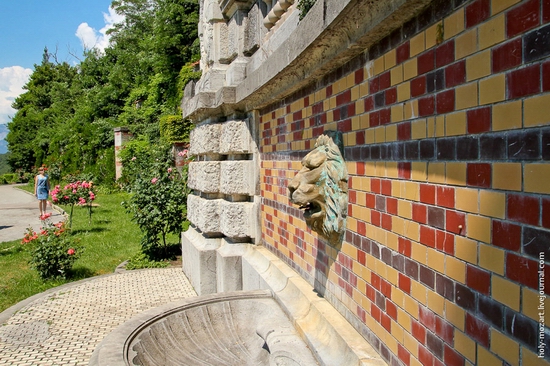 Tags: Crimea Republic · Yalta city
<< Charming architecture of Odessa
No comments yet.