Ai-Petri is an extinct volcano in the Crimean Mountains near Yalta. The height of the mountain is 1234 meters. The name of the peak "Ai-Petri" is of Greek origin and means the mountain of St. Peter.
Ai-Petri is the place with a maximum number of foggy days not only in Crimea, but in all of Ukraine. The record number of foggy days (215) was registered in 1970.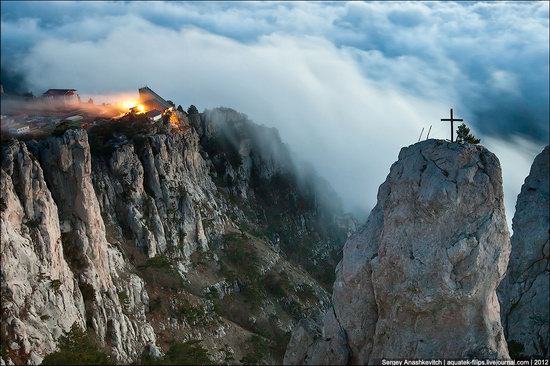 Also, it is the most windy place of Crimea and Ukraine. In 1949, the wind with the speed over 15 m/s was blowing here for 125 days; the highest recorded wind speed here is 50 m/s. Ai-Petri on Google Maps. Photos by Sergey Anashkevitch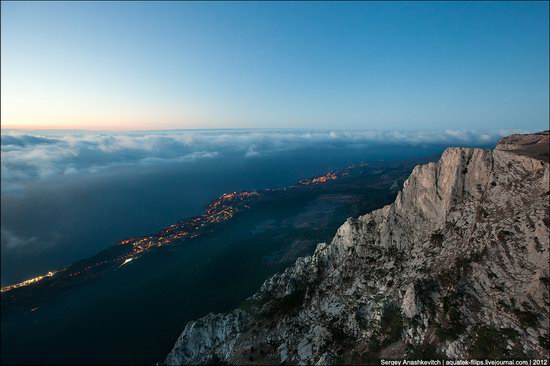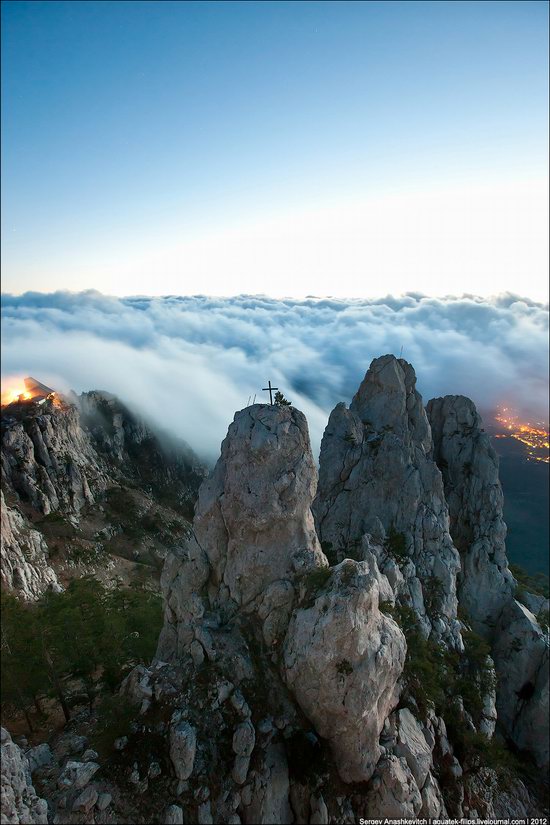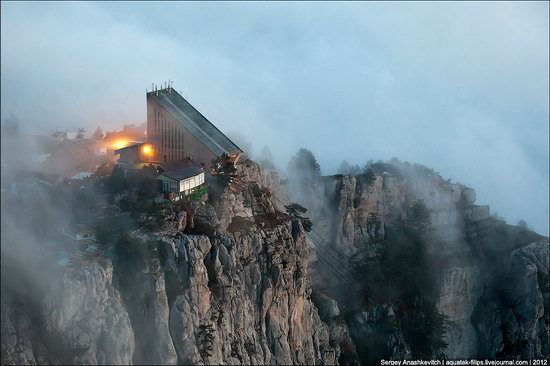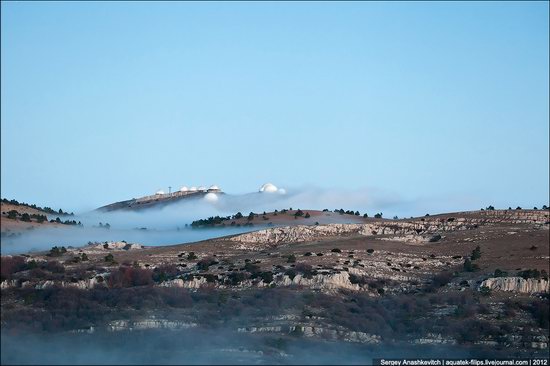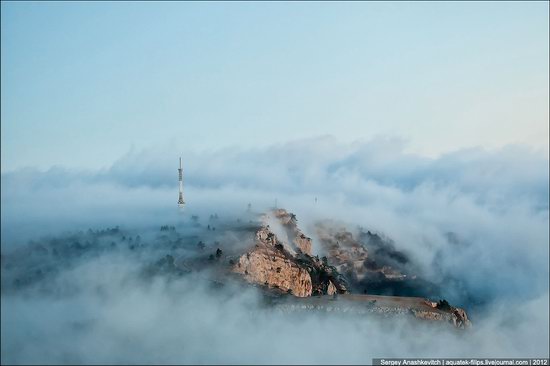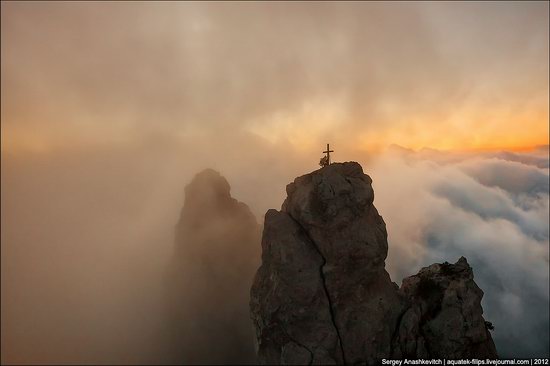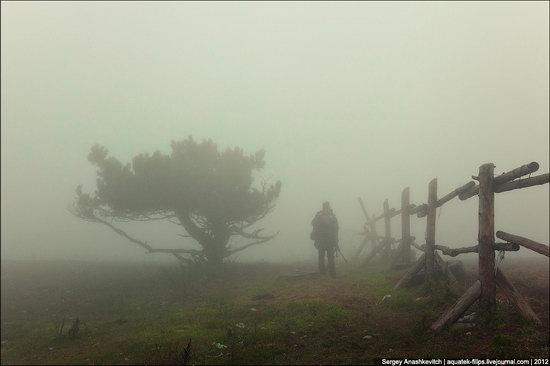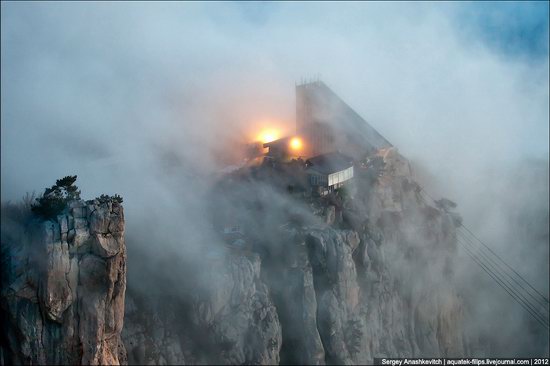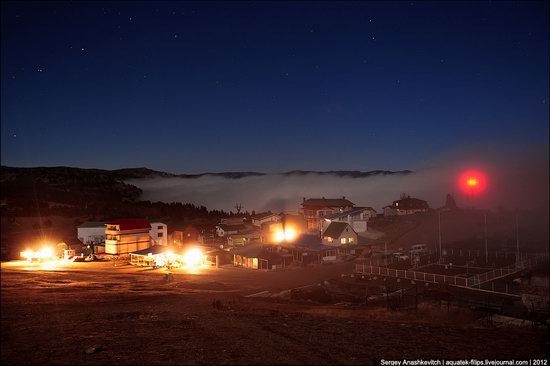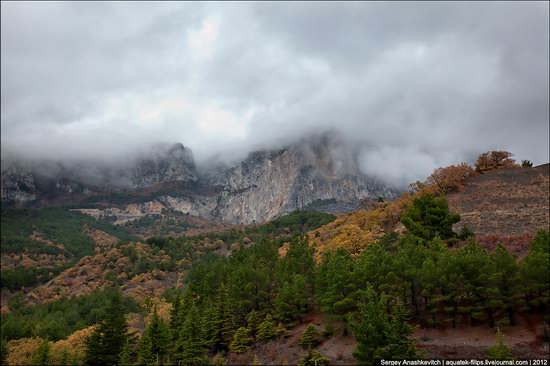 Tags: Crimea Republic · Yalta city
<< Beautiful views of the winter Yalta
No comments yet.