Ai-Petri is a mountain of 1234 meters height located in the Yalta region of Crimea. "Ai-Petri" name is of Greek origin and translates as "Saint Peter".
Maximum number of foggy days (not only in Crimea, but throughout Ukraine) is observed here (215 days in 1970). Beautiful photo by Sergey Anashkevitch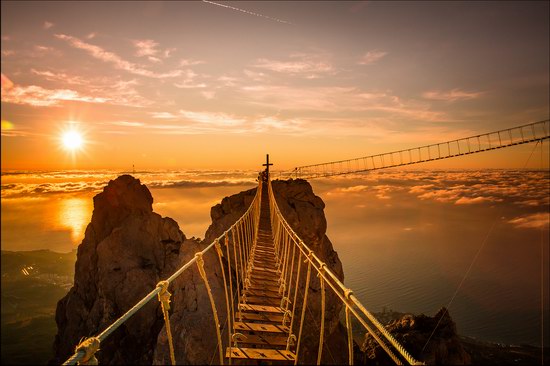 Tags: Crimea Republic · Yalta city
<< Let's walk around Cape Tarkhankut in the Crimea
No comments yet.