Tarhankut is a cape located in the most western point of the Crimea, on the peninsula bearing the same name. It is a popular place for diving, windsurfing, kiteboarding.
From April to October, the sun shines brightly, and the water in July and August warms up to +28 ° C. There are no rivers nearby, so the water is crystal clear. Tarhankut is interesting for its steep banks and beautiful cliffs. Cape Tarhankut location on Google Maps. Photos by Sergey Stepanenko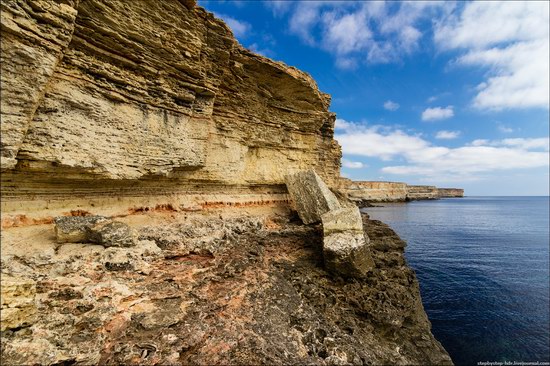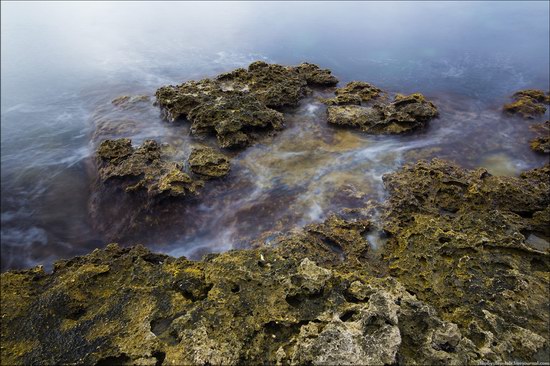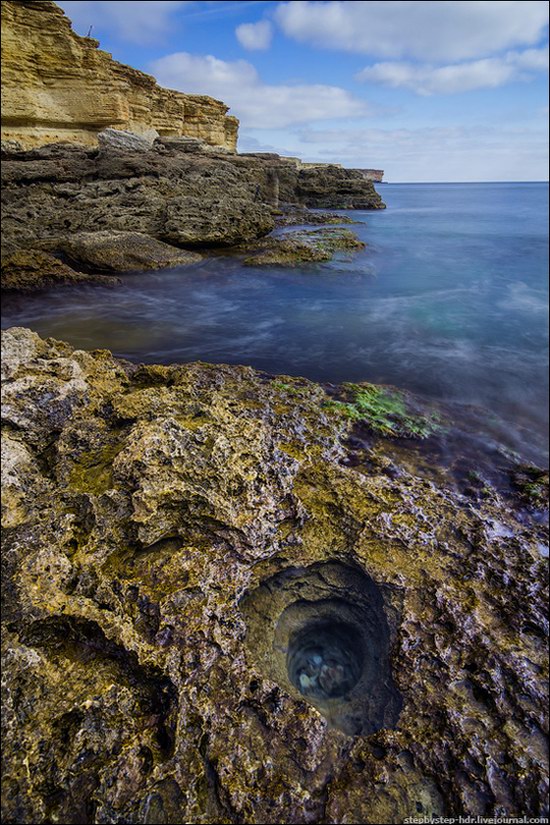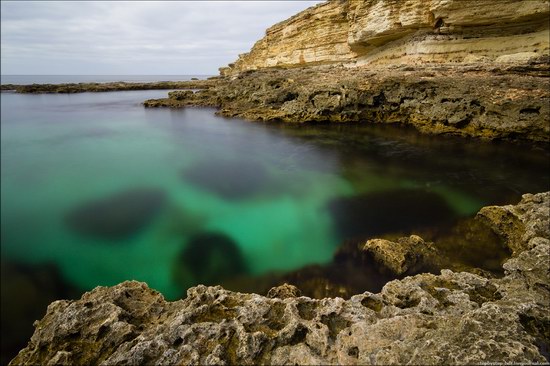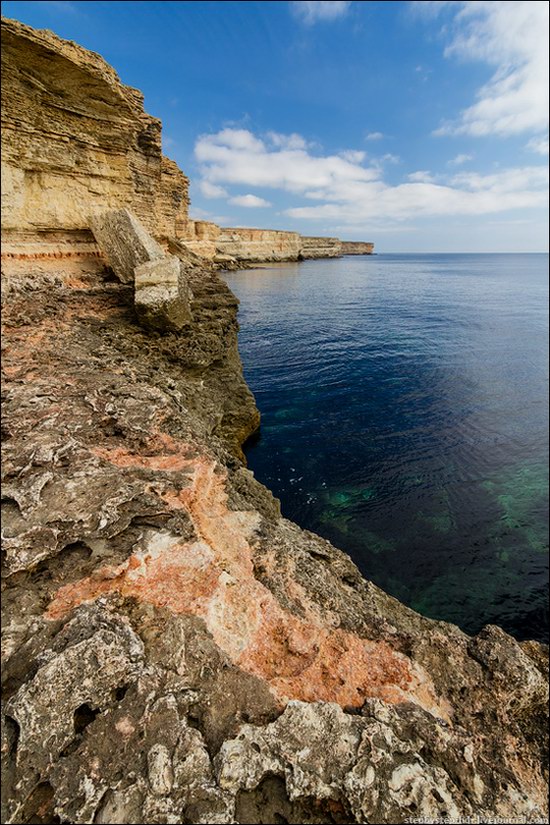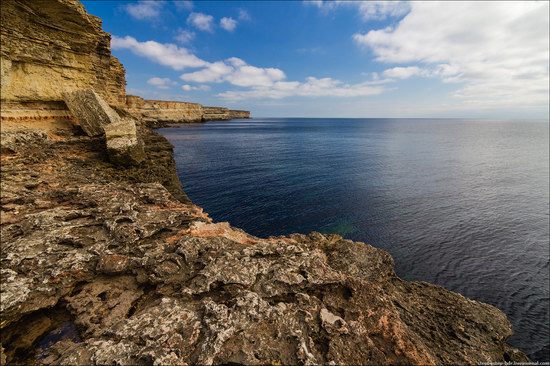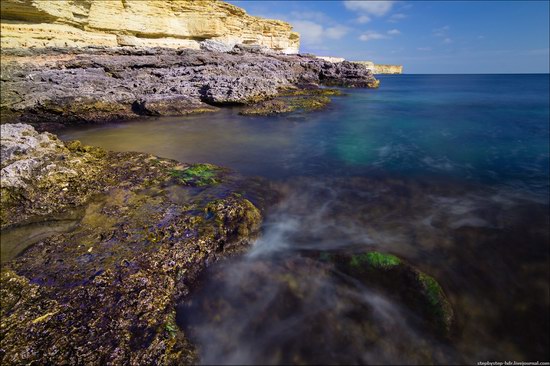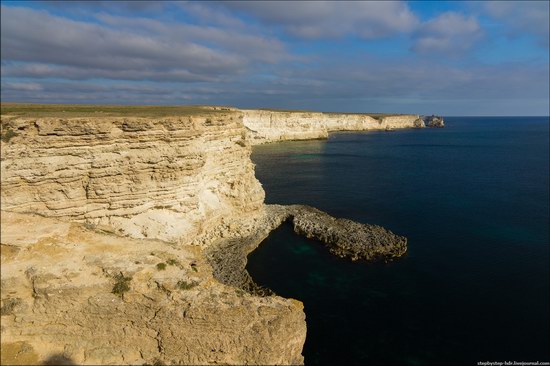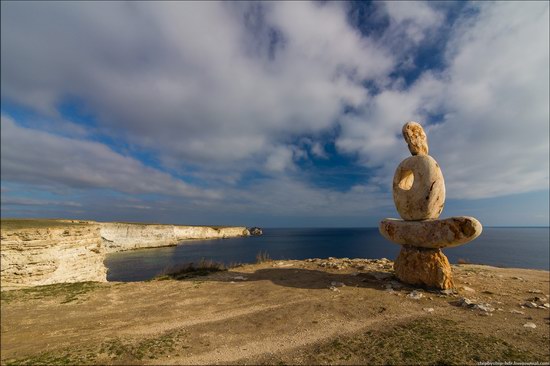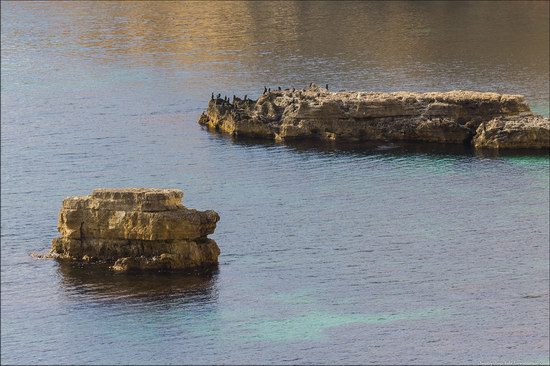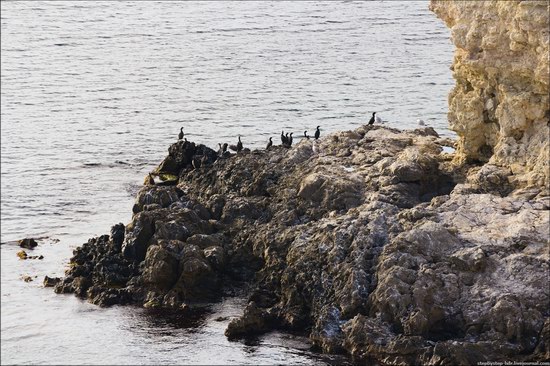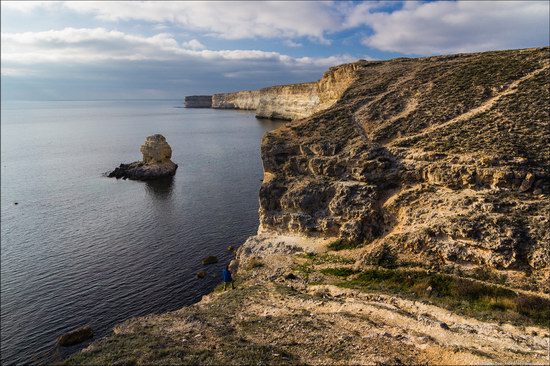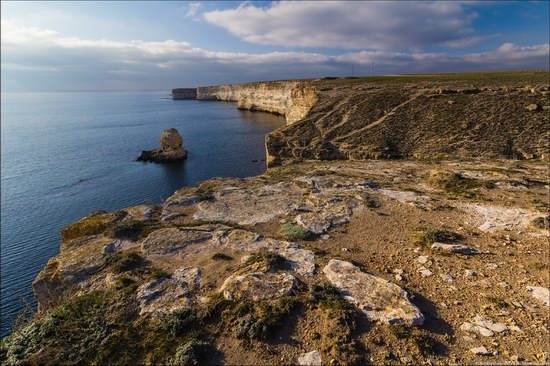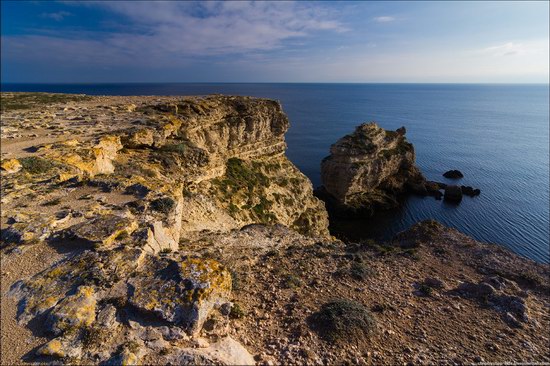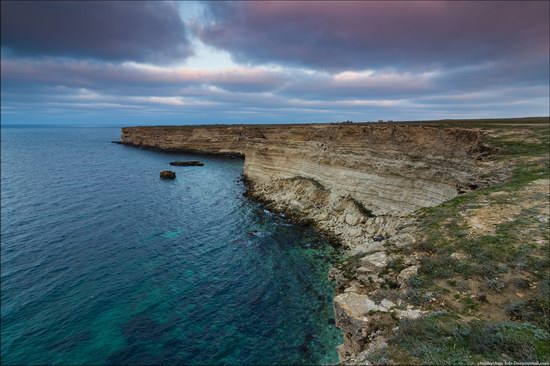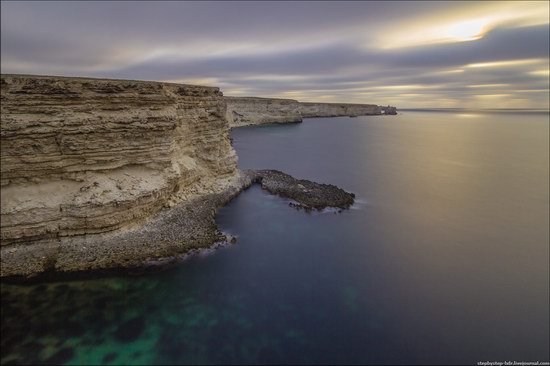 Tags: Crimea Republic · landscapes
<< Portraits of Ukrainian revolutionaries
No comments yet.