Kara Dag is a volcanic mountain range located in the south-eastern Crimea, on the Black Sea coast. "Kara Dag" is translated from Turkish and Crimean Tatar language as "black mountain".
Karadag Nature Reserve which includes the territory of the mountain range and the surrounding marine area was created in 1979.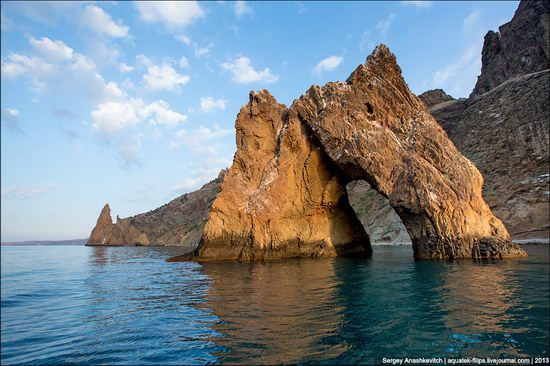 It is a unique geological entity, an ancient volcano with the traces of both the process of eruption and subsequent weathering processes that created the amazingly beautiful natural complex.
Several objects are open for tourists (from May to September): mountain route, sea route, Karadag Nature Museum, dolphinarium, marine aquarium. Karadag Nature Reserve location on Google Maps. The following pictures were taken on the sea route by Sergey Anashkevitch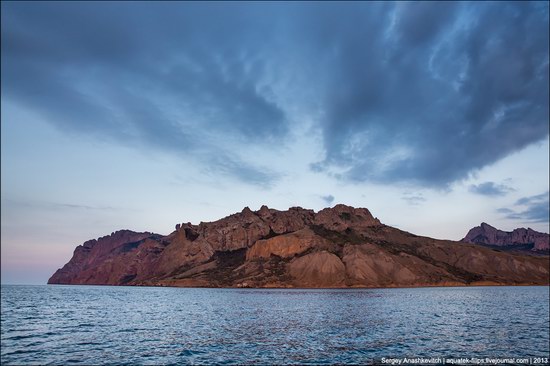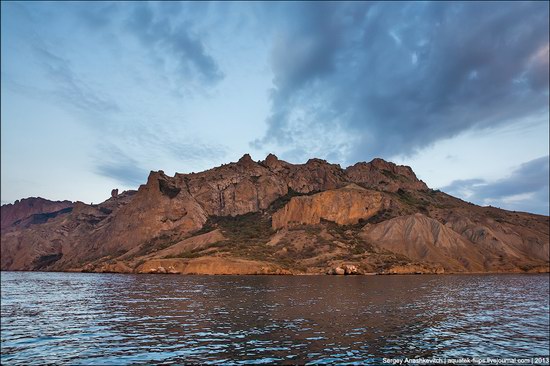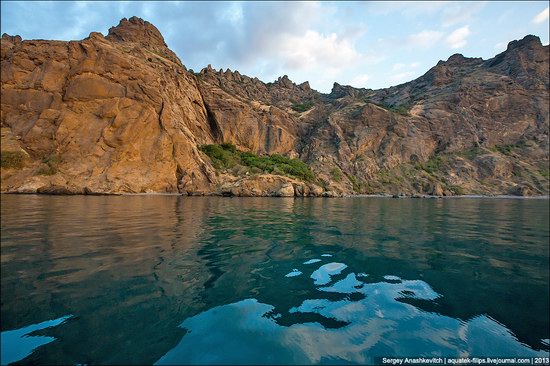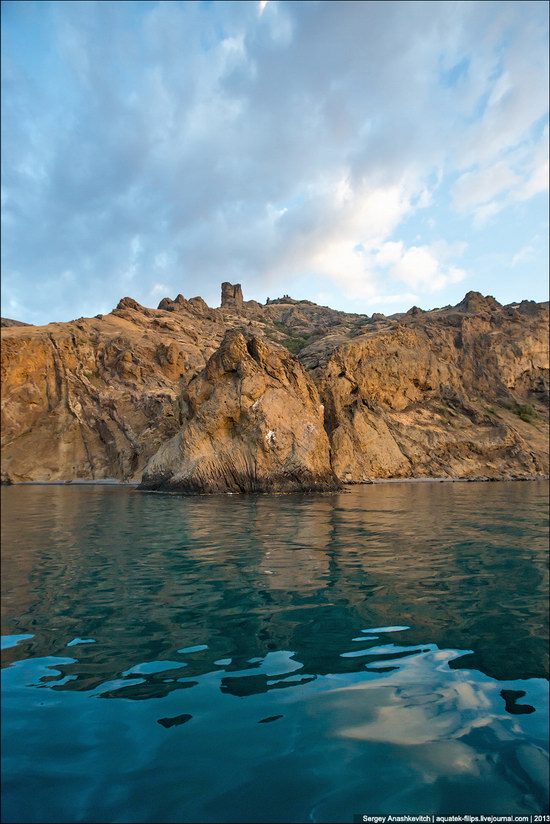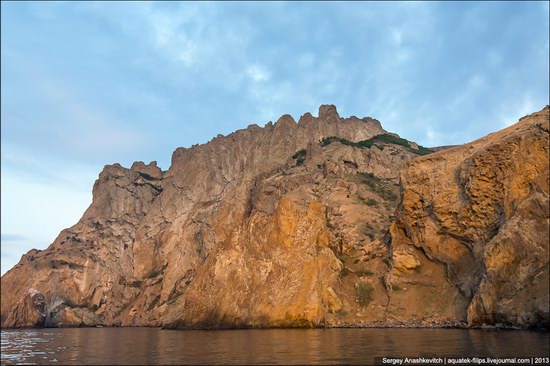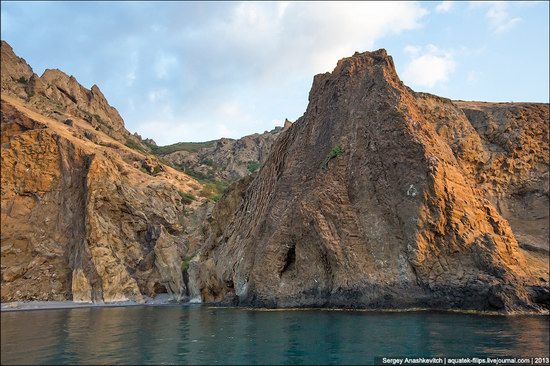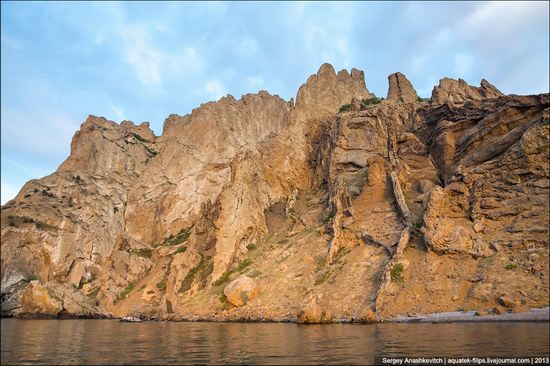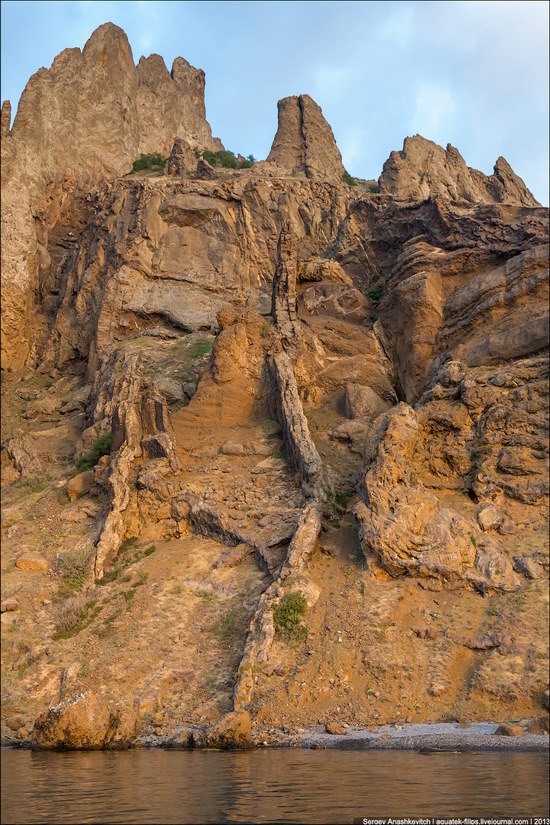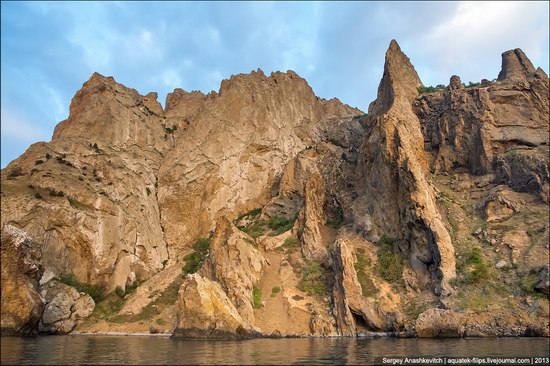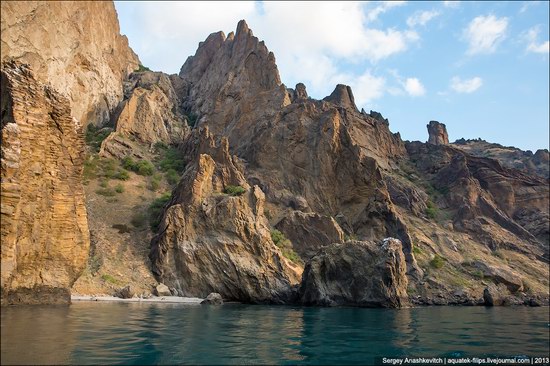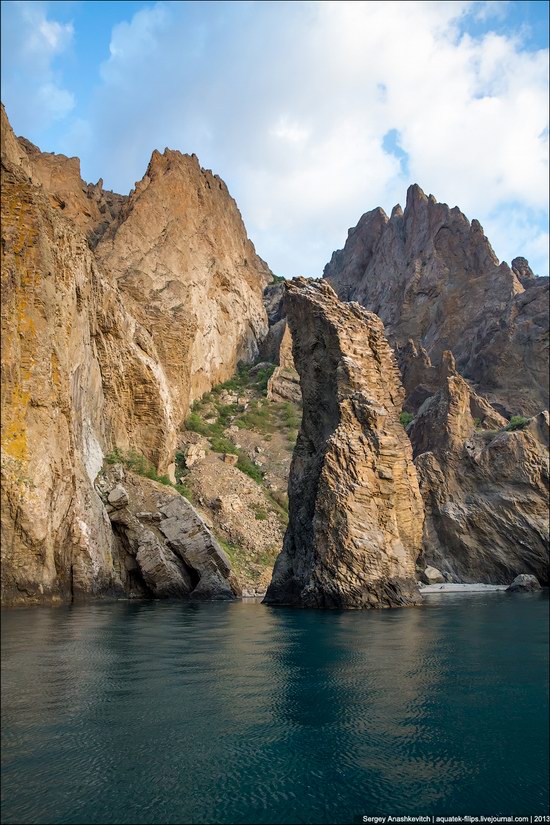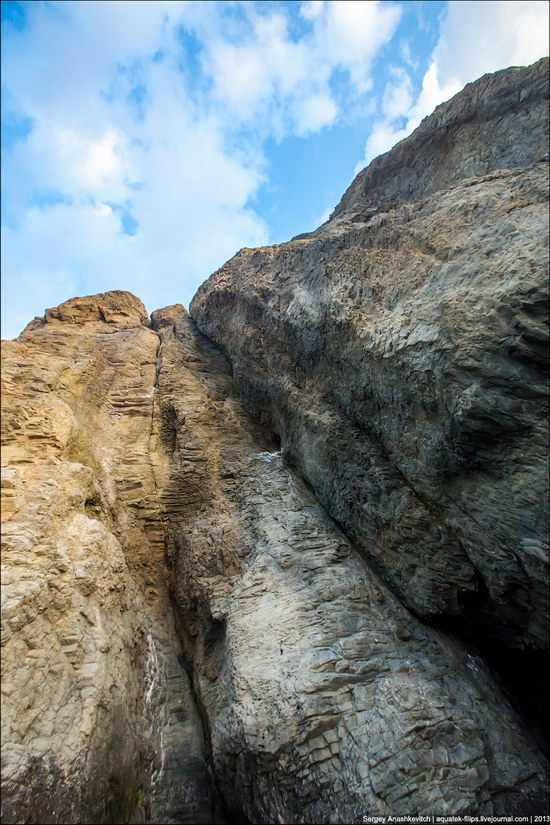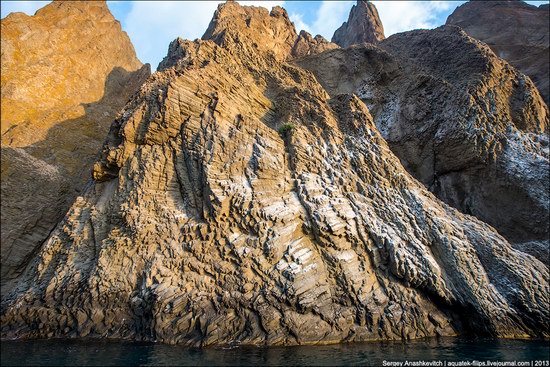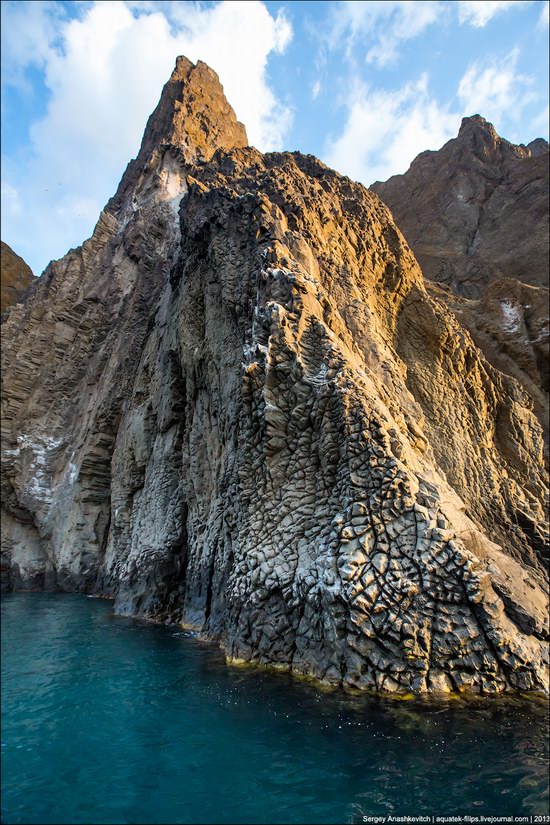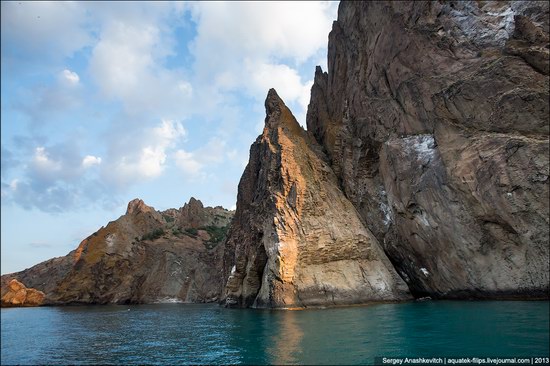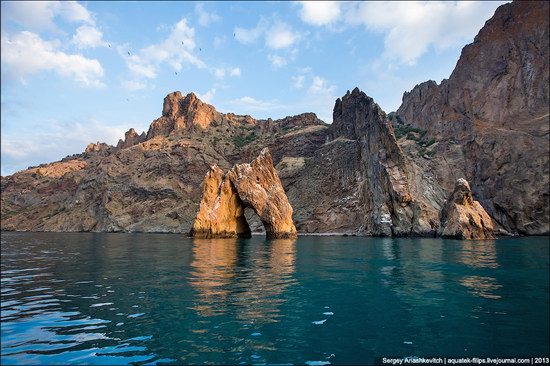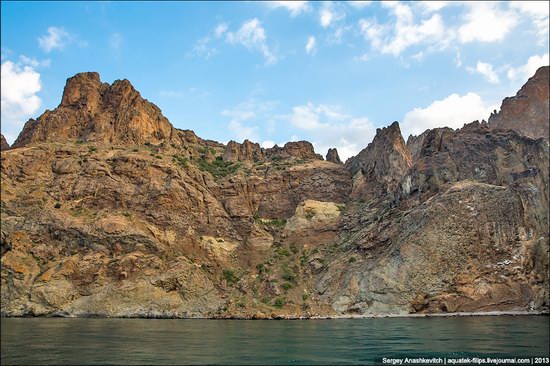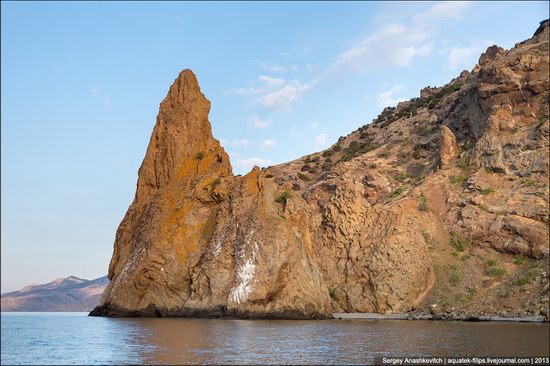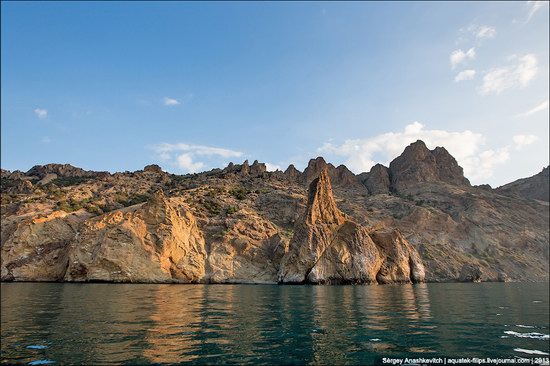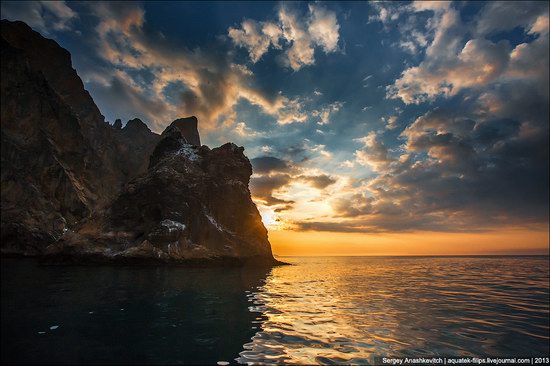 Tags: Crimea Republic · landscapes
<< Unique Beauty of the Church in the Natalevka Estate
No comments yet.