Syvash Bay also known as the Rotten Sea located on the west coast of the Azov Sea is separating the Crimean peninsula from the mainland.
In summer, due to the shallow water (0.5-1.0 meters), water in the bay warms up making it very smelly. Fortunately, this picture does not convey the smell and we can enjoy the beautiful view. Photo by Sergey Stepanenko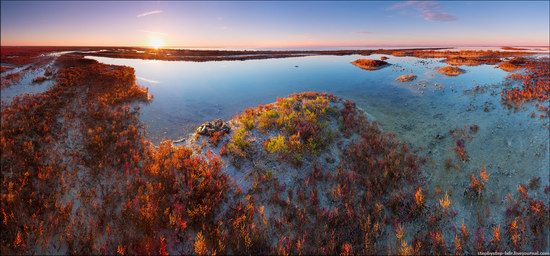 Tags: Crimea Republic · landscapes
<< Euromaidan after the Battle
No comments yet.