Belaya Skala (White Rock) is the rock in the Crimea, located near the village of Belaya Skala (up to 1948 – Aq Qaya), Belogorskiy area. The vertical white rocky wall rises over the valley of the river Biyuk-Karasu. The altitude is 325 meters, elevation between the valley and the top of the rock – 100 meters.
The name translates to Crimean Tatar language as Aq Qaya (aq – white, qaya – rock). In 1981 it received the status of monument of regional importance. Photos by Dmitry Mordolff.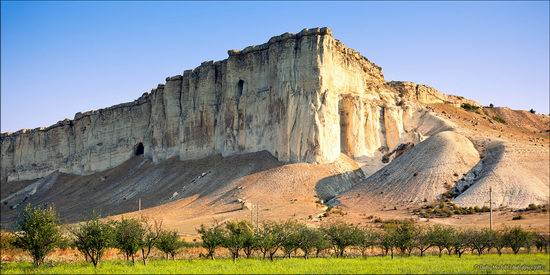 For the first time in the Crimea, the skull fragment of adult Neanderthal was found here. The area was very favorable for living: a lot of caves and shelters, river water, deposits of silicon. A high cliff was also used for hunting.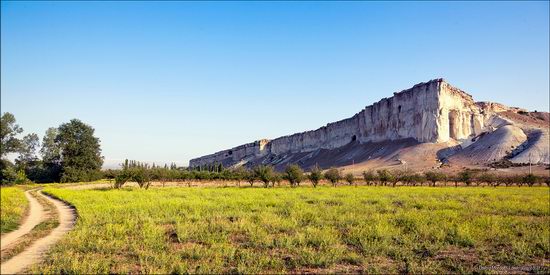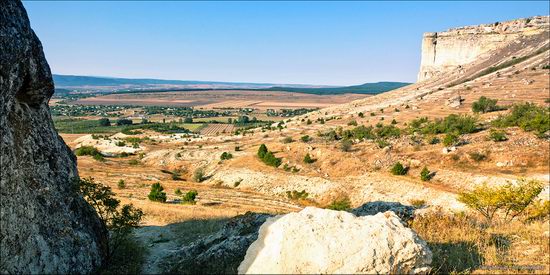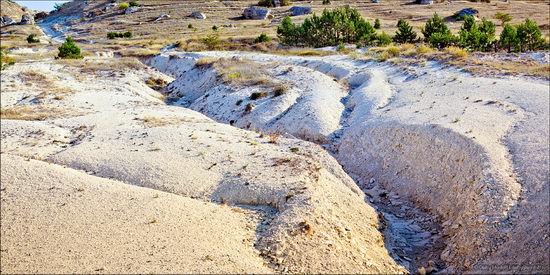 In 1783, the representatives of Crimean nobles gathered by Prince Potemkin took the oath of allegiance to Russia here.
Because of its unusual "appearance" the rock was repeatedly filmed in various Soviet and Russian movies. Decimal coordinates of the place: 45.098056, 34.633333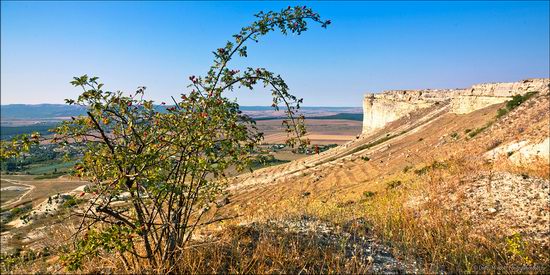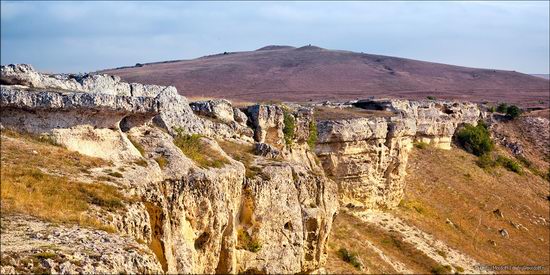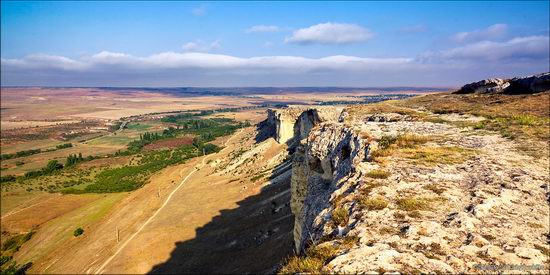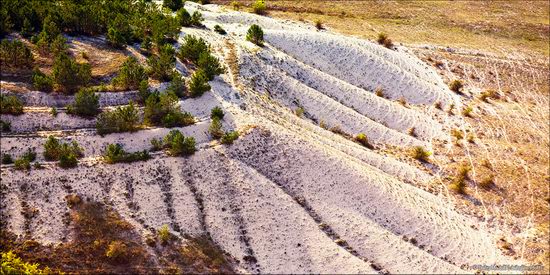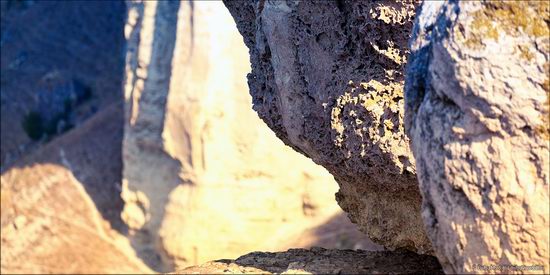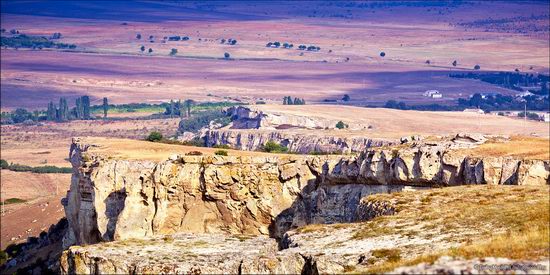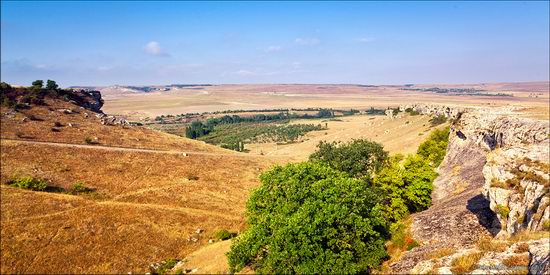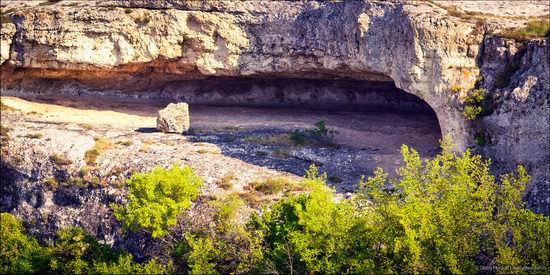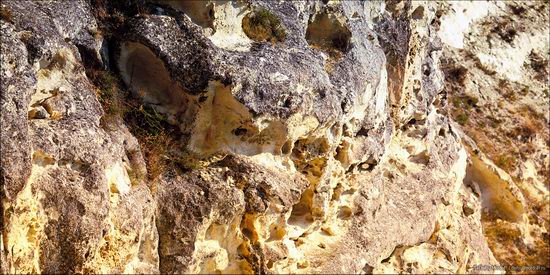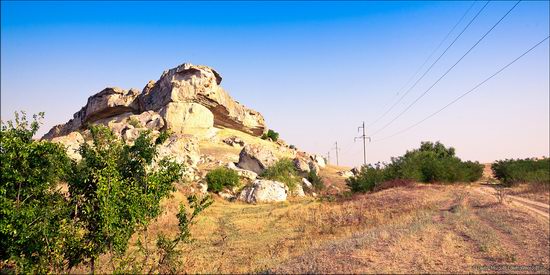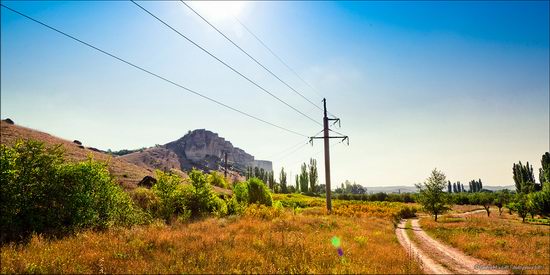 Tags: Crimea Republic
<< The time-lapse video of Crimea
No comments yet.