Belaya Skala ("White Rock") or Aq Qaya is a rock in Crimea, located near the village of Belaya Skala. Vertical white rocky wall dominates the valley of the Biyuk-Karasu River. Elevation between the valley and the top of the cliff is 100 meters.
It was formed by erosion and weathering of limestone and sandstone. From 1981, this rock is a natural monument of republican importance.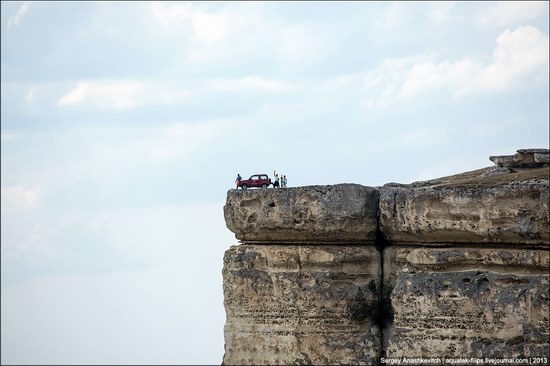 In the 1960ies-1970ies, at the northern foot of the cliff, 20 sites of prehistoric man were excavated. For the first time in the Crimea, a skull fragment of an adult Neanderthal was found here.
This place is reminiscent of landscapes of Arizona (with the exception of colors). That's why it was repeatedly used during the shooting of various movies and TV programs. Belaya Skala on Google Maps. Photos by Sergey Anashkevitch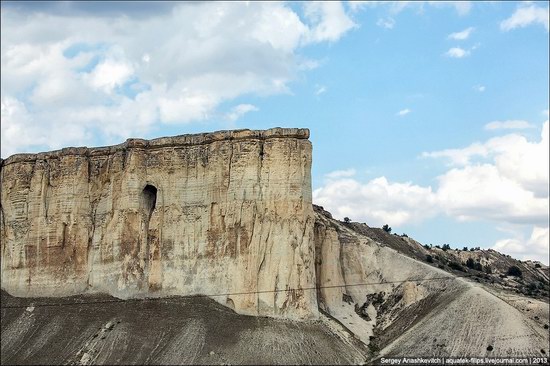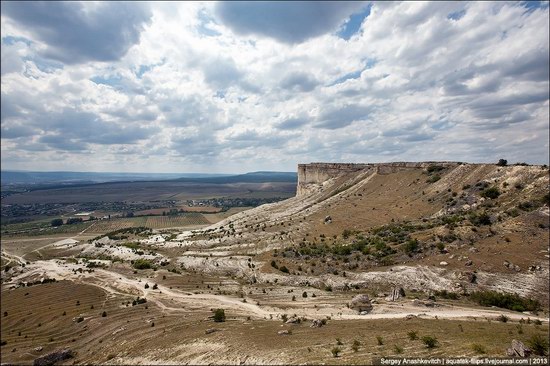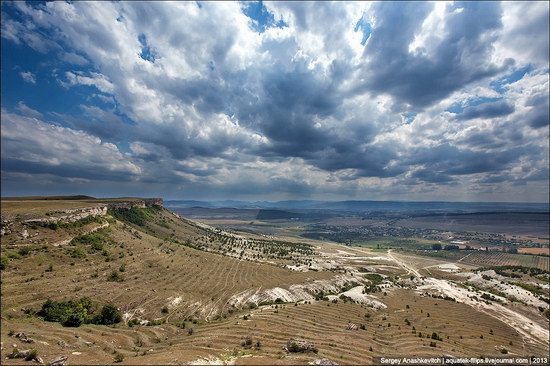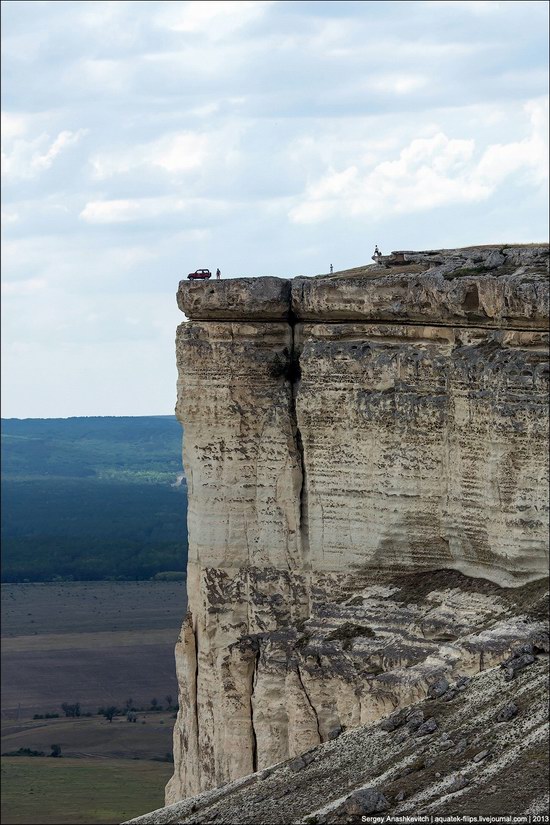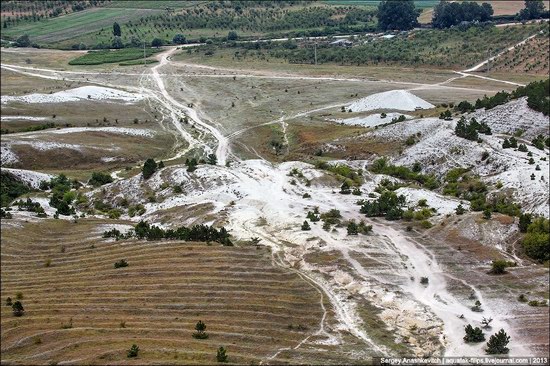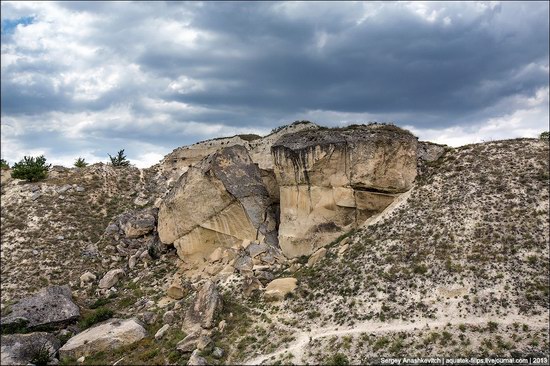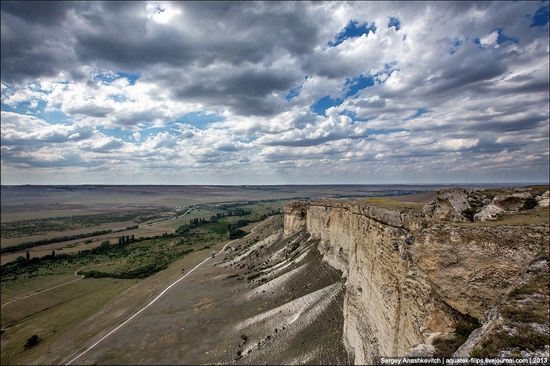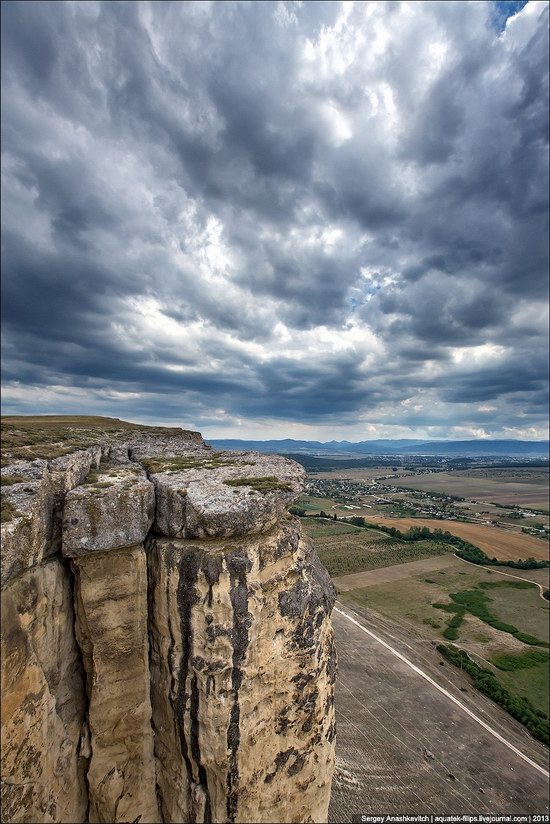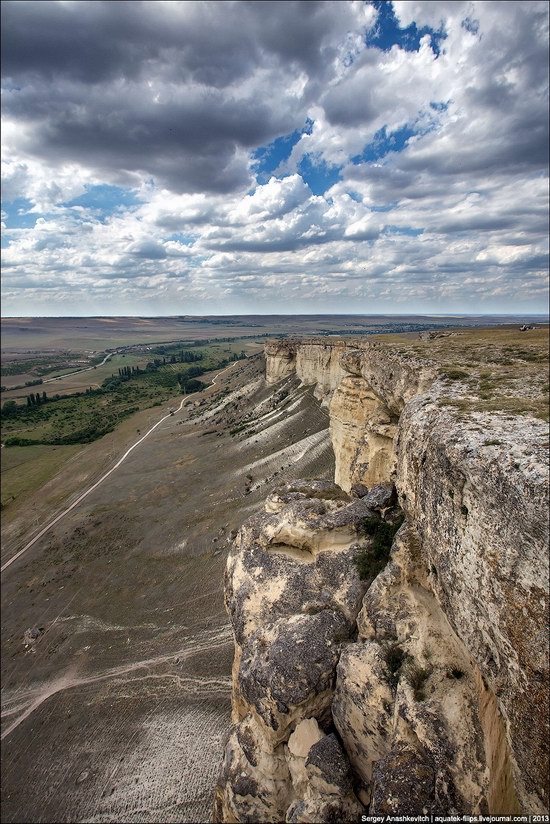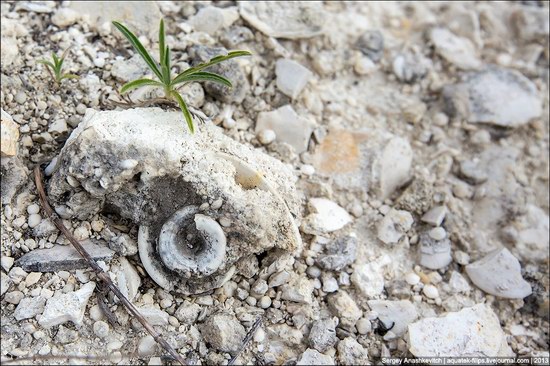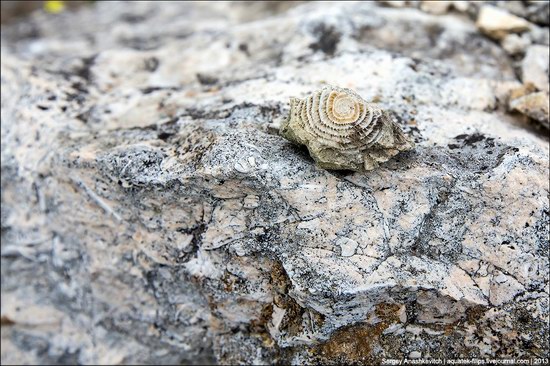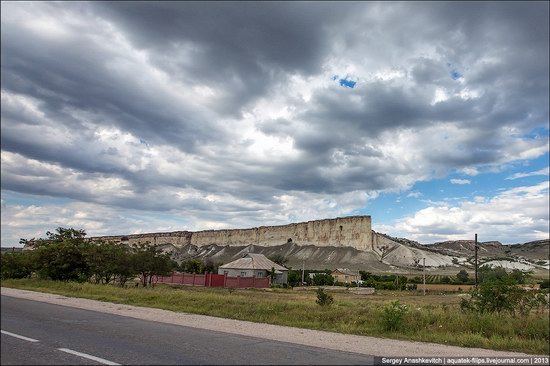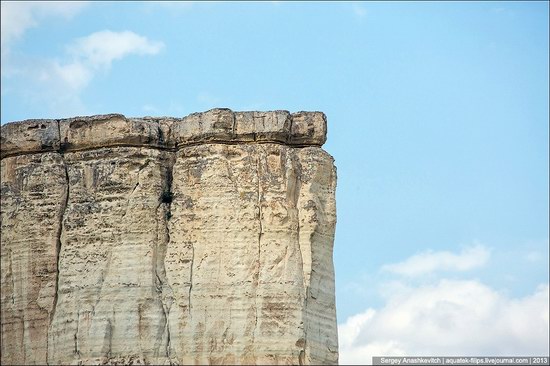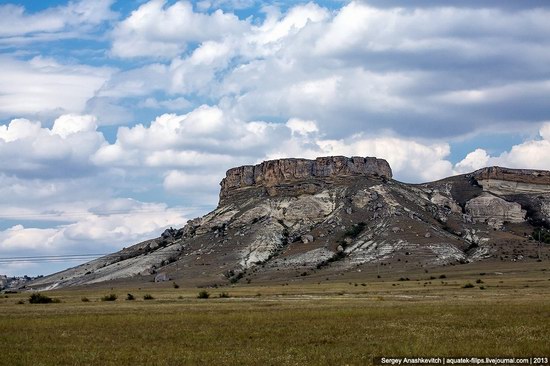 Tags: Crimea Republic · landscapes
<< The remains of noble estate known as Popov's Castle
1 comment