Demirdzhi is a mountain range located in the Alushta region of Crimea, Ukraine. "Demirdzhi" translated from the Crimean Tatar language means "smith". In the Middle Ages, the Greeks called it Funa – "smoking".
Over time from exposure to wind and water the limestone collapses, forming numerous "sculptures" of the more solid rock. When the clouds are covering the mountains you can see mysterious silhouettes in the fog, which disappear in a moment.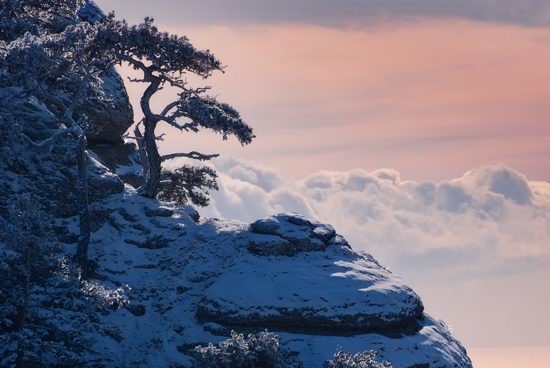 The tops of the mountain range are the Northern Demirdzhi (1356 meters) and the Southern Demirdzhi (1239 meters). On the slopes of the Southern Demerdzhi there are fantastic heaps of stones known as the Valley of the Ghosts. Photos by Danil Korzhonov.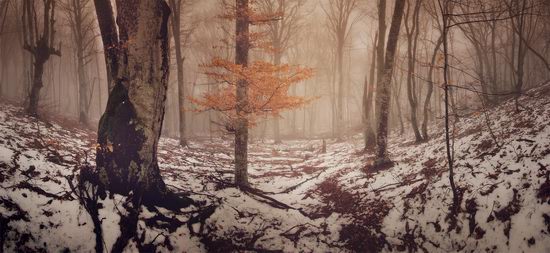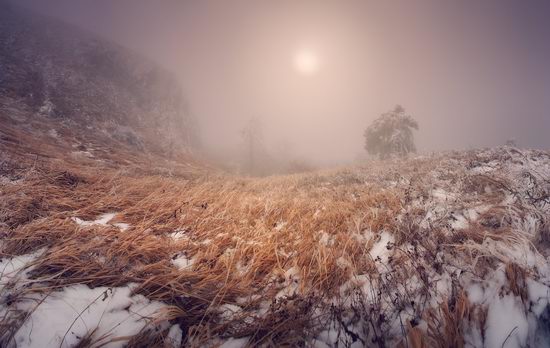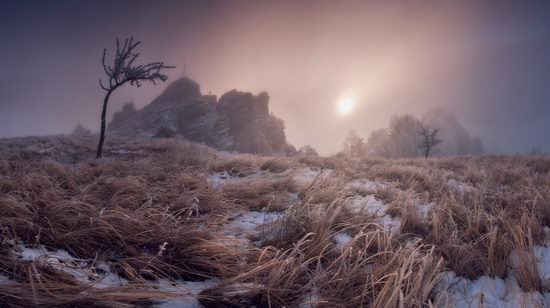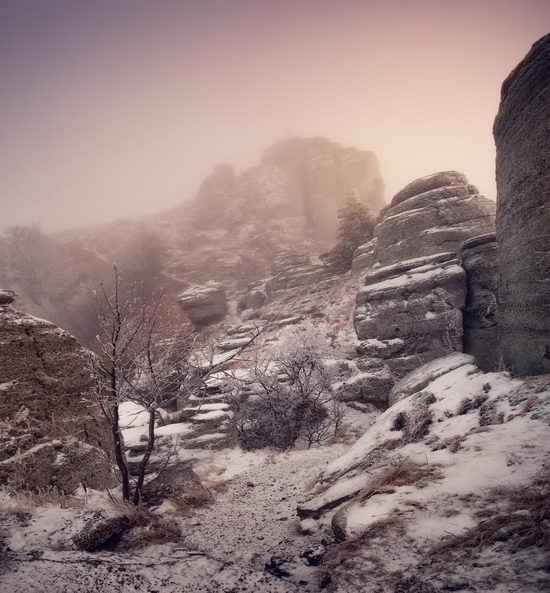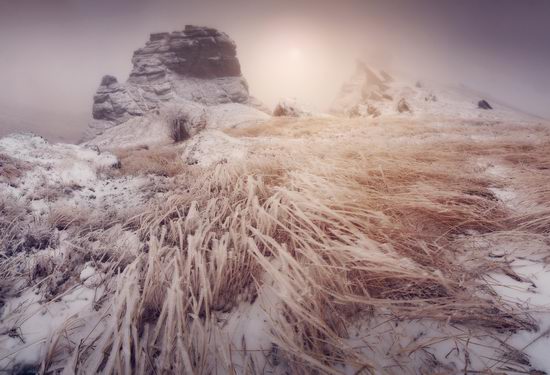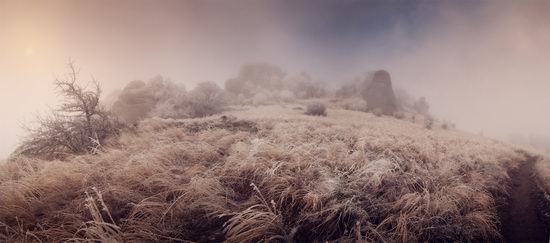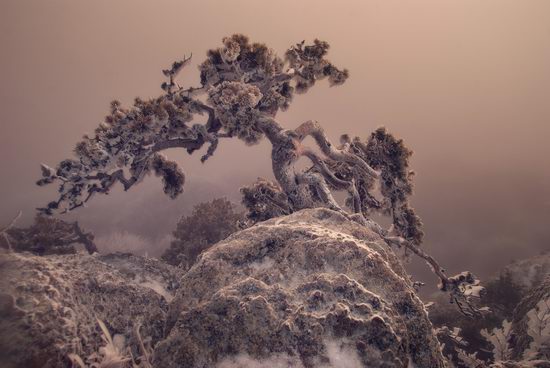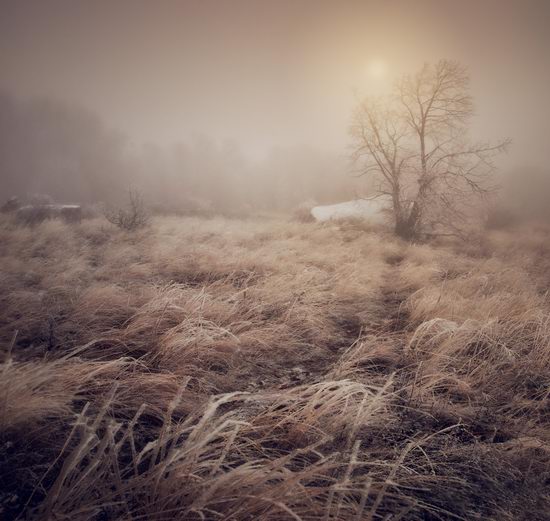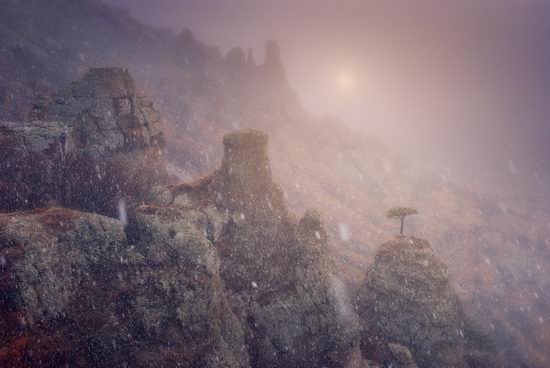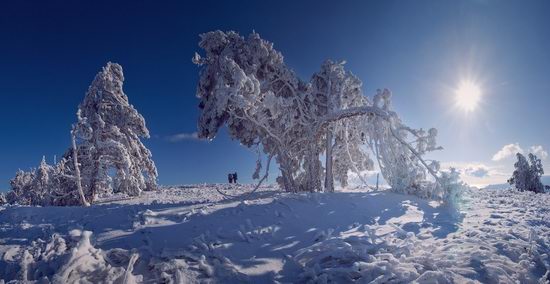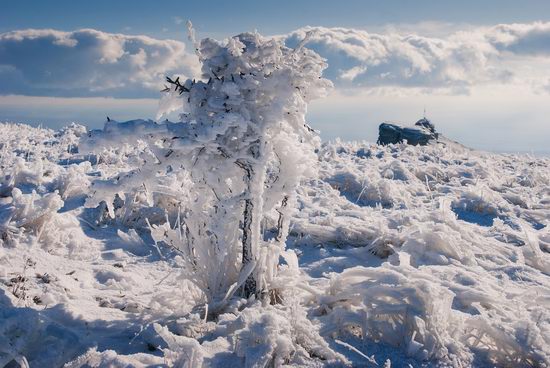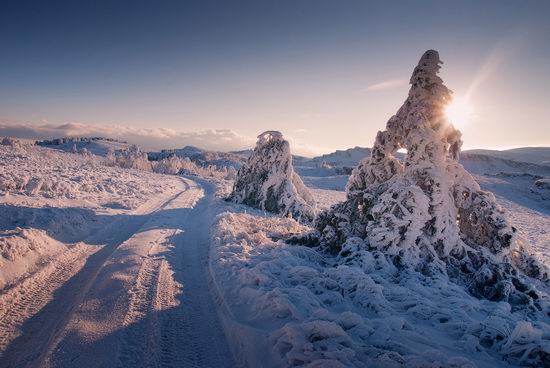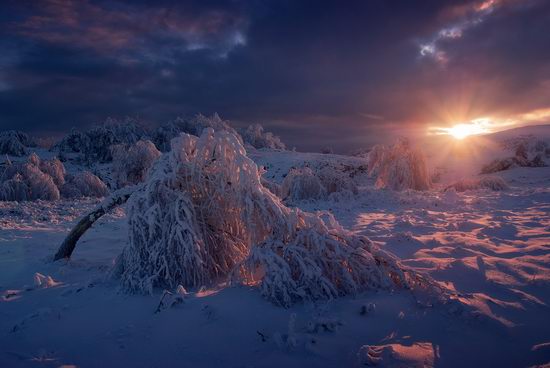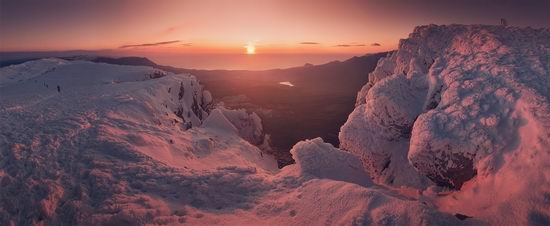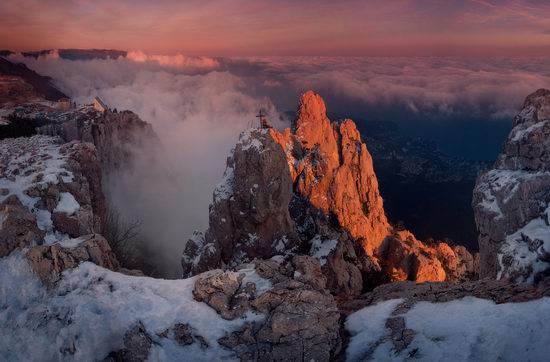 Tags: Alushta city · Crimea Republic
<< One day in the life of miniature Kiev
No comments yet.