Ai-Petri is a mountain of 1,234 meters height located in the Yalta region of Crimea. The name "Ai-Petri" is of Greek origin and means "Saint Peter".
It is the place with the maximum number of foggy days in Crimea (215 days in 1970). The photo was taken by Denis Belitsky.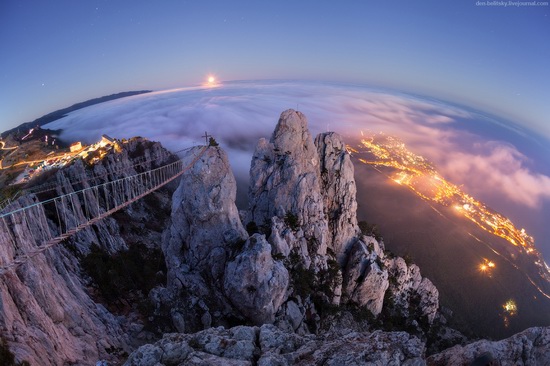 Tags: Crimea Republic · landscapes
<< Dairy morning and caramel sunset in the Carpathians
No comments yet.