Djur-Djur (meaning "water-water" on Armenian language) is the most full-flowing waterfall in the Crimea located in Alushta region near Generalskoye village at an altitude of 468 meters above sea level.
This waterfall doesn't dry out even in the dry season. Photo by Ilya Melikhov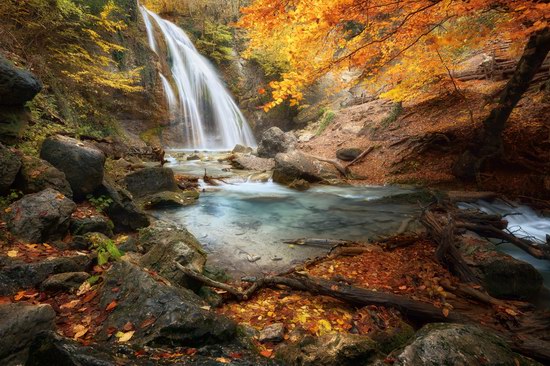 Tags: Crimea Republic
<< Walking the streets of Kolomiya
No comments yet.