The Antonov An-225 "Mriya" (meaning "dream" in Ukrainian) is the largest and heaviest aircraft that ever flew in the sky. Maximum take-off weight of the aircraft is 640 tons.
The reason for construction of the An-225 was the need to create an air transport system for the Soviet space shuttle "Buran". The plane exists in a single copy. Photos by: Slava Stepanov.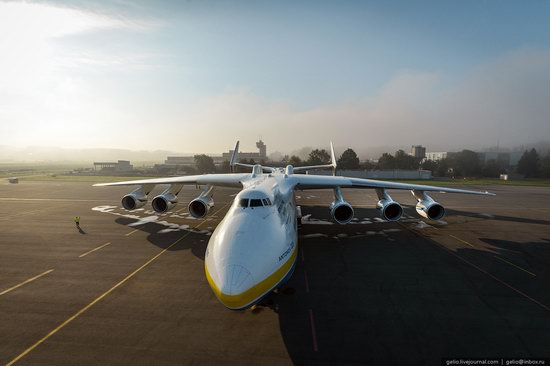 It was designed in the Soviet Union and built at the Kiev Mechanical Plant in 1988. The length of the aircraft is 84 meters, the height – 18 meters. This is probably one of the most beautiful and impressive aircraft in the world.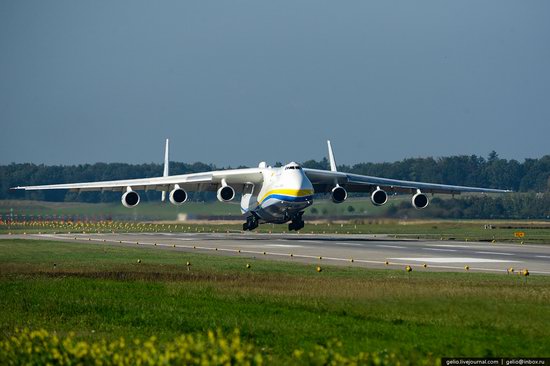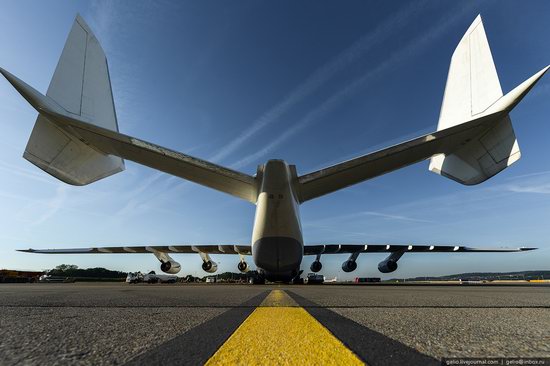 Since 2001, the An-225 performs commercial shipping as part of "Antonov Airlines".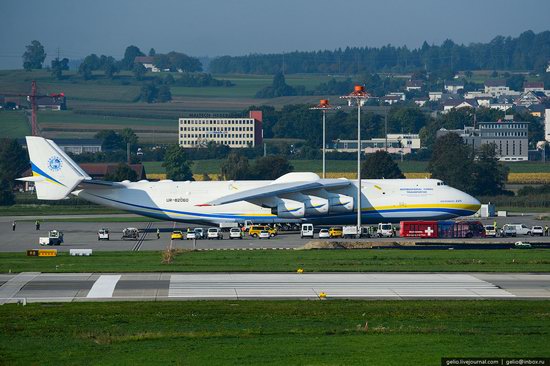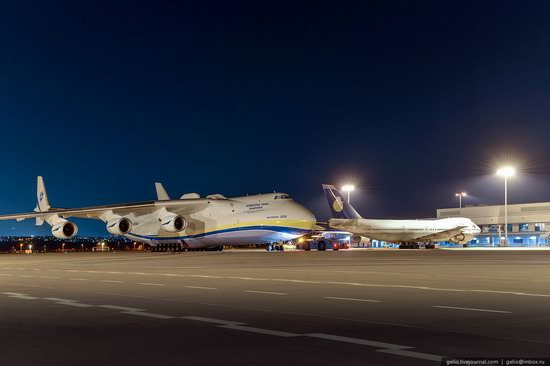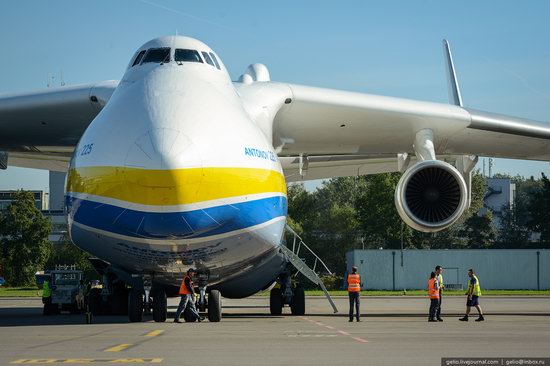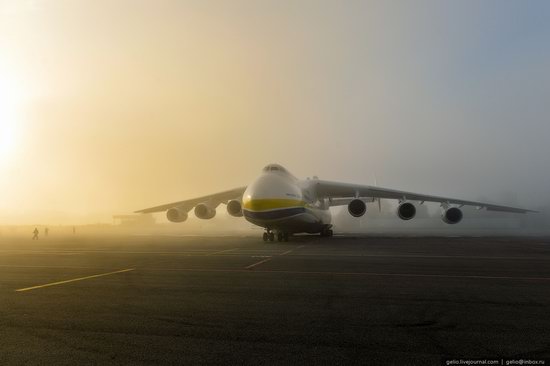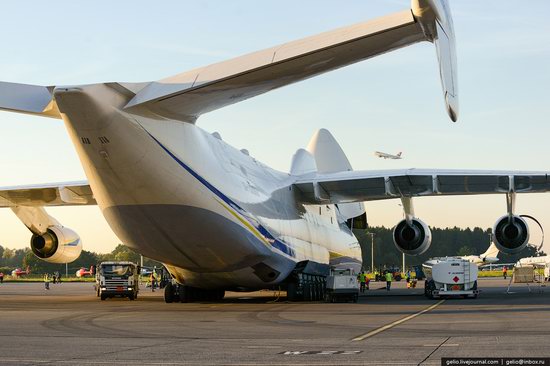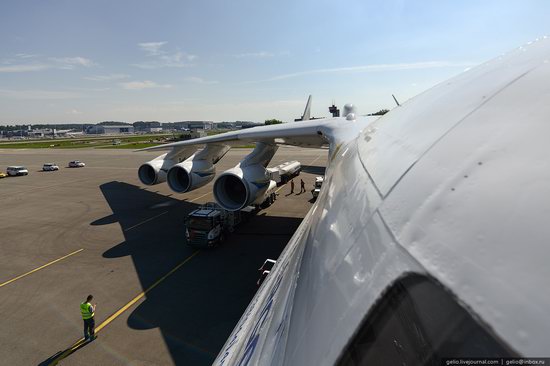 The size of the cargo compartment: length – 43 m, width – 6.4 m, height – 4.4 m.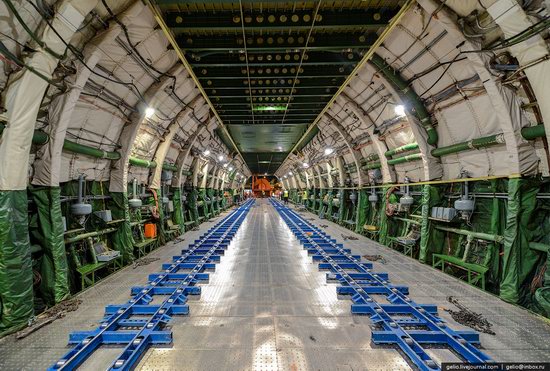 The cargo area is accessed through the nose of the airplane, which tilts upward.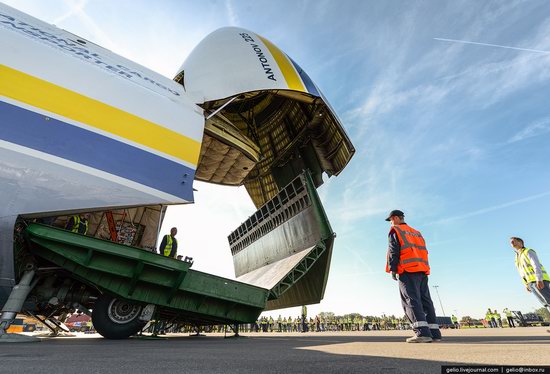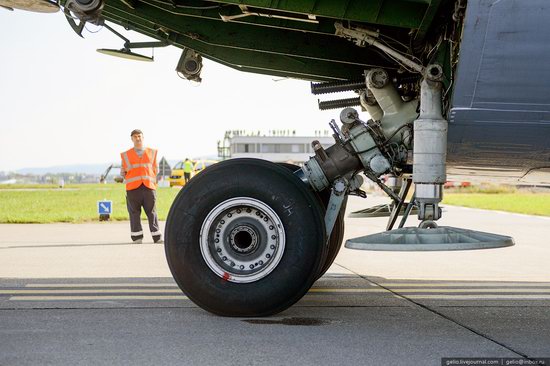 The process of opening/closing of the cargo bay takes about 10 minutes.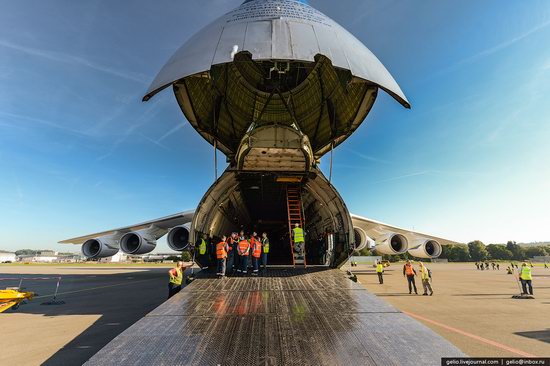 The ladder to the crew cabin.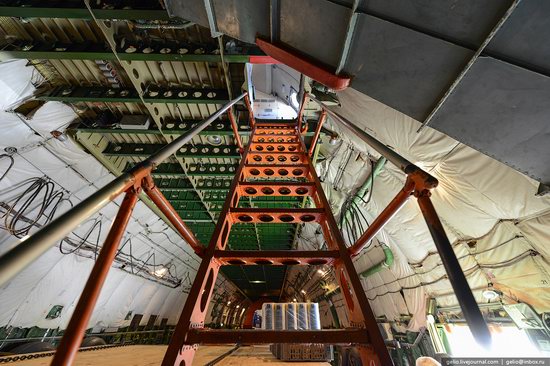 The passenger compartment is divided into two parts: the front part – for the crew, the back part – for accompanying staff.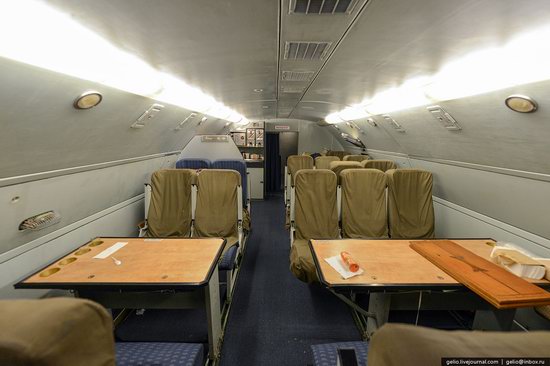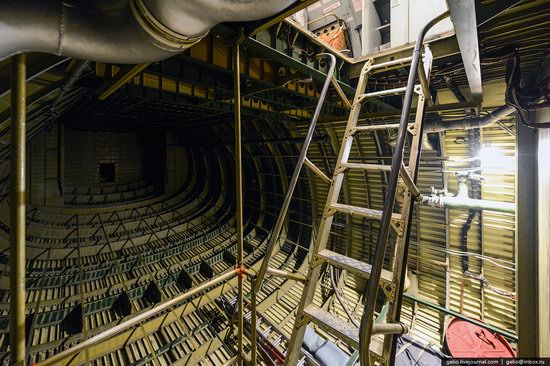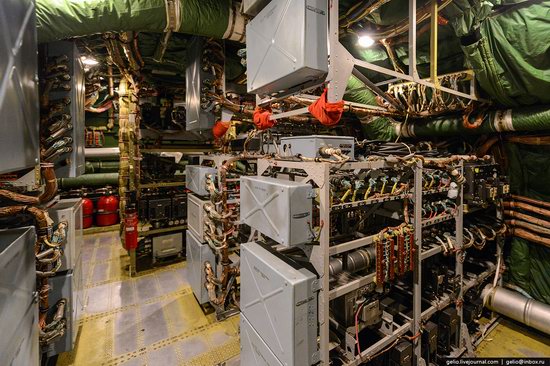 Fire protection system.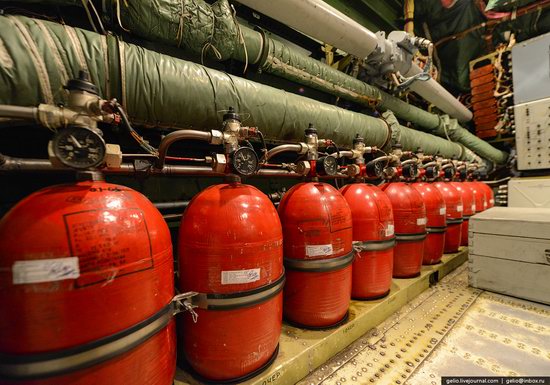 Stickers left by the numerous visitors on the emergency escape hatch.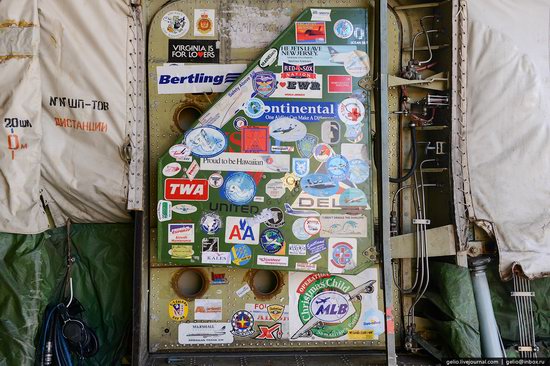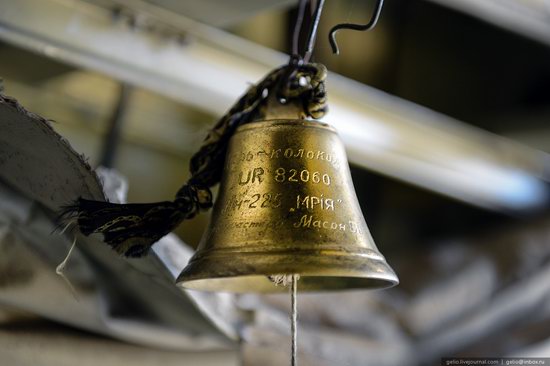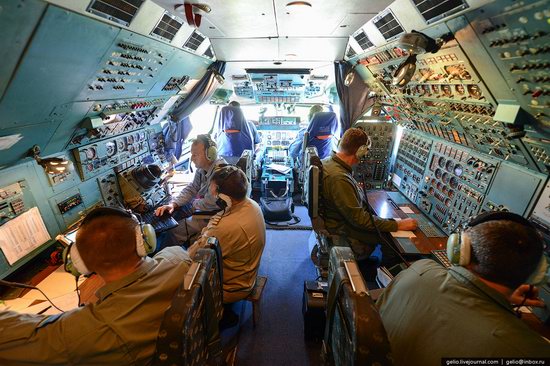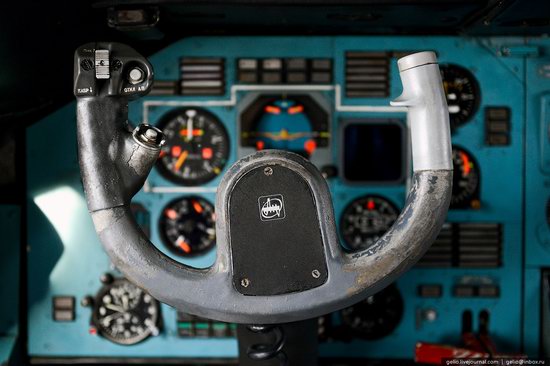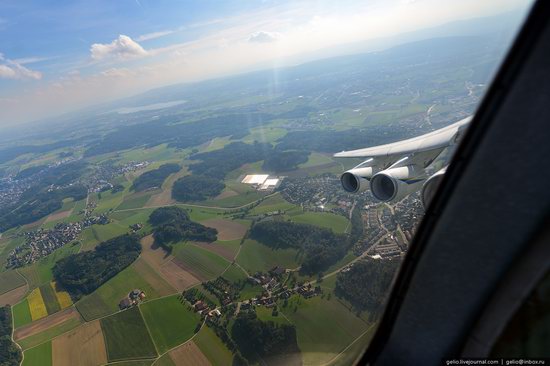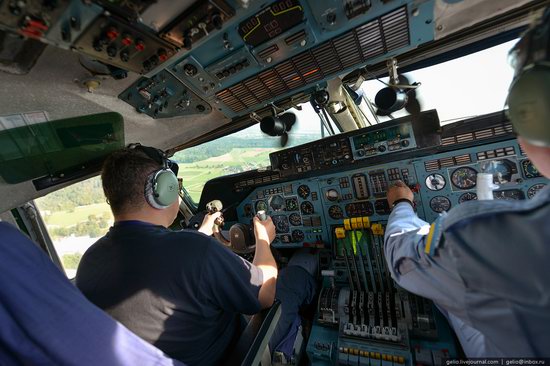 An-225 has an absolute record of carrying capacity – 253.8 tonnes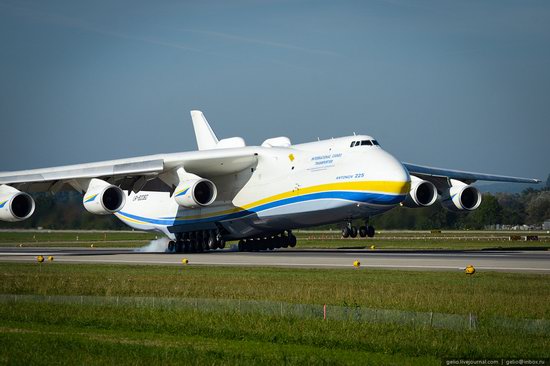 In total, this aircraft has about 250 world records.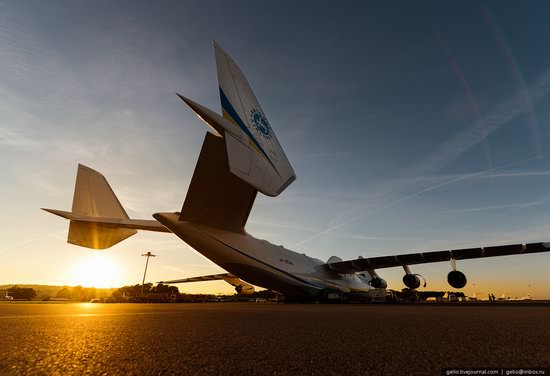 There is a second An-225, which is ready for about 70%. August 30, 2016, the Chinese company "Aerospace Industry Corporation of China" and the Ukrainian state enterprise "Antonov" signed an agreement of intent, which provides for the completion and modernization of the second copy of the An-225 and then the transfer of it to China.
The An-225 landing.
Tags: Kiev city
<< Svirzh Castle – the view from above
No comments yet.