Kyiv, the capital of Ukraine, is gradually transformed into an open-air art gallery. More than 100 murals, created by international stars of street art, appeared on the buildings of the city, and this number will double in the near future.
A mural is any piece of artwork painted or applied directly on a wall or other large permanent surface, the architectural elements of the given space are harmoniously incorporated into the picture. Photos by: Novoye Vremya.
Academician Vernadsky Boulevard, 87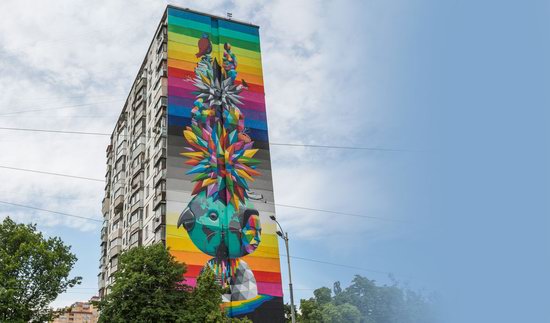 For many years, Ukraine was a white spot on an international map of this form of contemporary art. But now the country is rapidly catching up. Let's look at some of these works of street art.
Pobedy Avenue, 114/2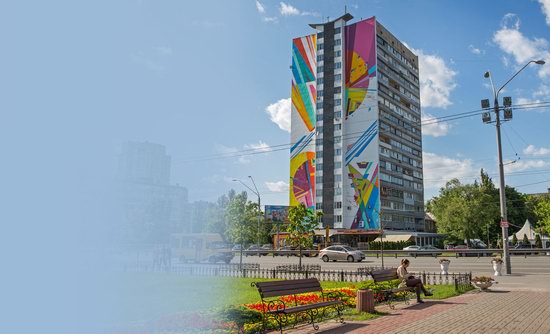 Pobedy Avenue, 95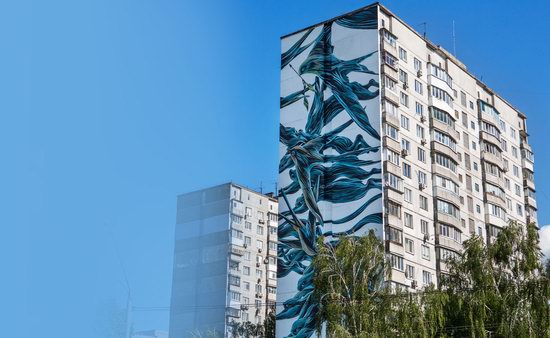 Academician Tupolev Street, 12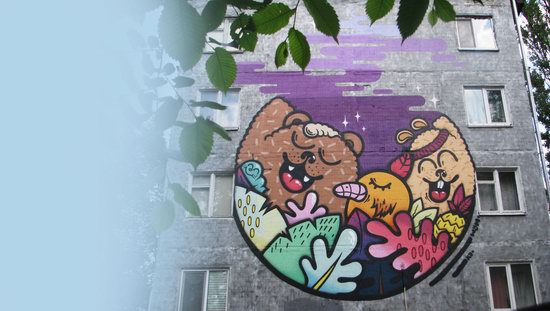 Academician Tupolev Street, 7-b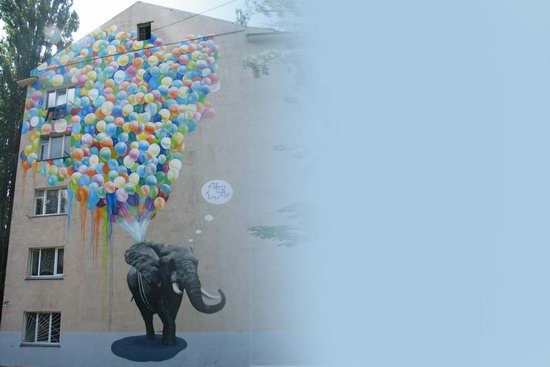 Academician Tupolev Street, 3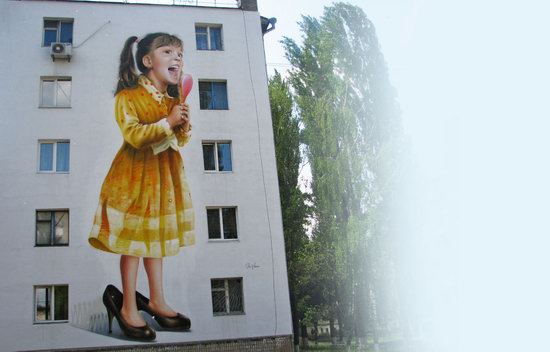 Danila Shcherbakovsky Street, 51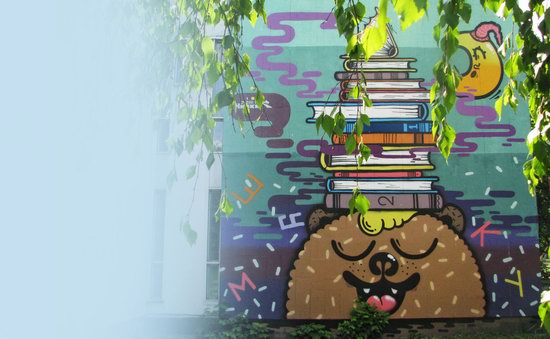 Vadym Hetman Street, 30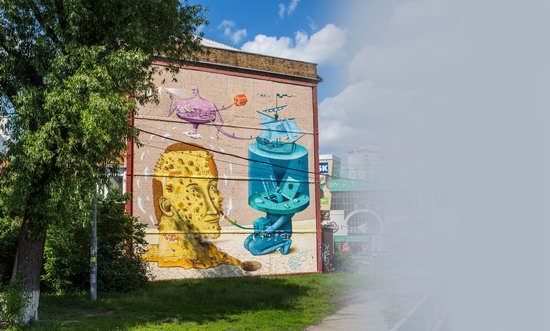 Chokolovsky Boulevard, 1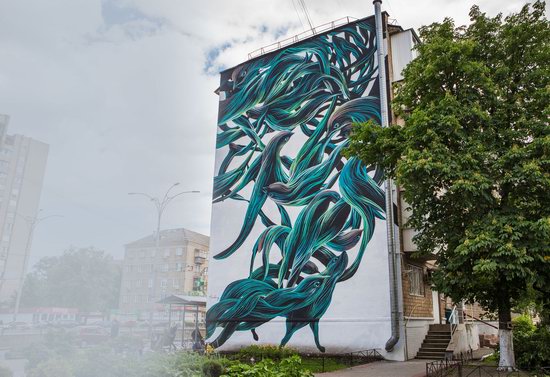 Dmitriyevskaya Street, 62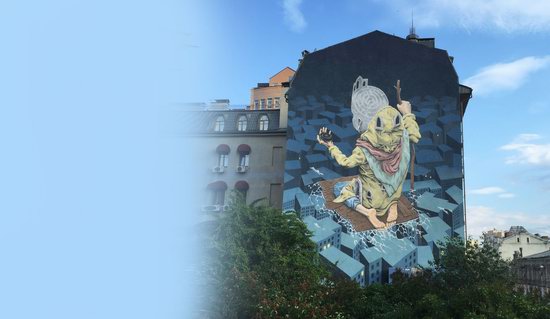 Turgenevskaya Street, 35-a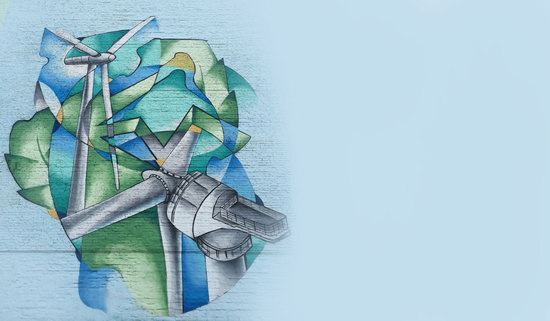 Observatornaya Street, 3-a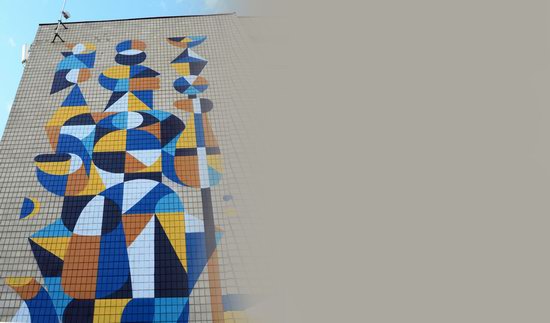 Oles Gonchar Street, 24-a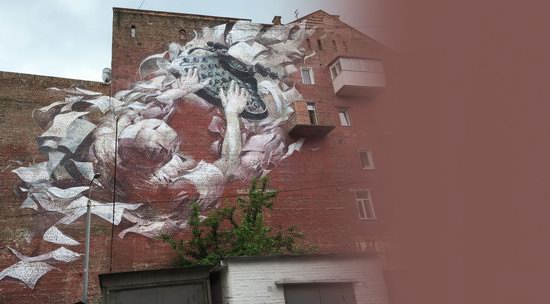 Bolshaya Zhitomirskaya Street, 38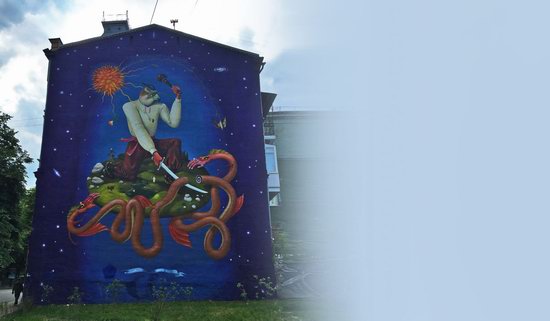 Ivan Franko Street, 12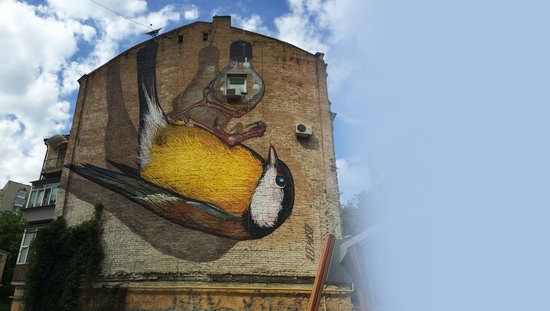 Streletskaya Street, 28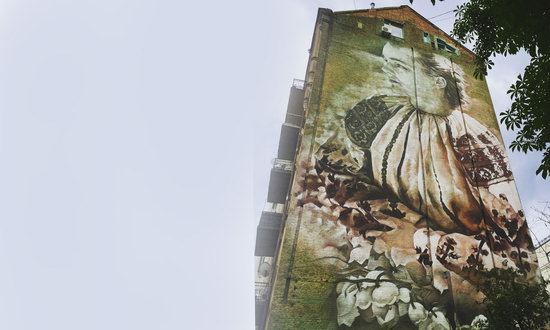 Streletskaya Street, 12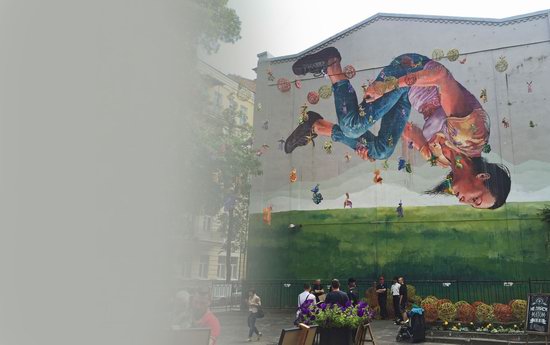 Streletskaya Street, 6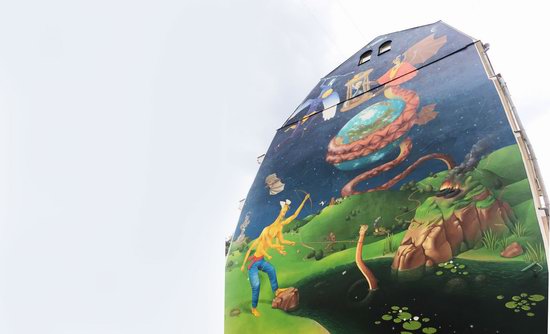 Reytarskaya Street, 9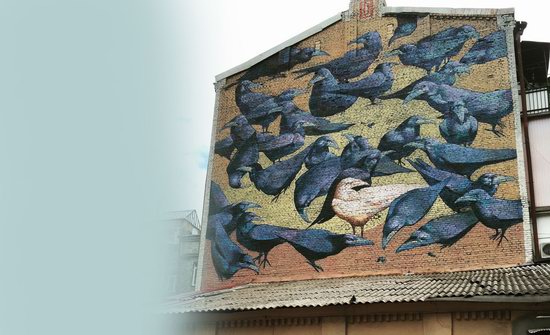 Georgiyevskiy Lane, 2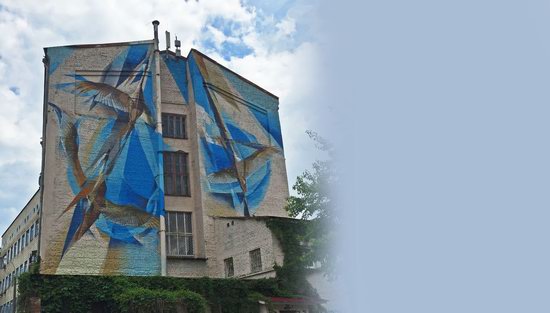 Mikhaylovskaya Street, 22-b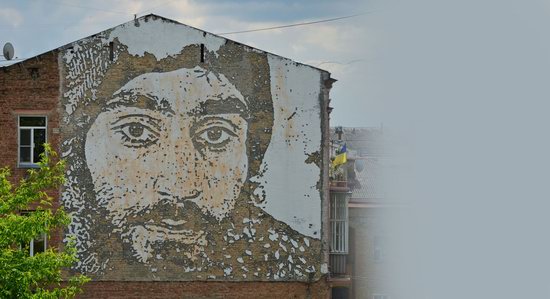 Vladimirskaya Street, 6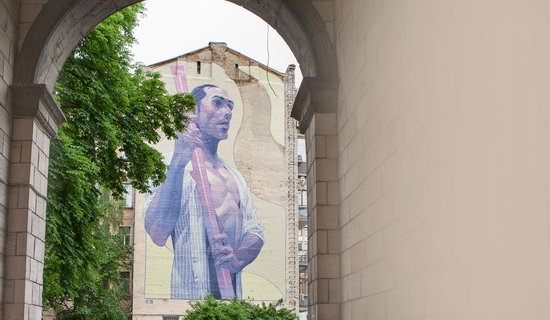 Borichev Tok Street, 33/6-a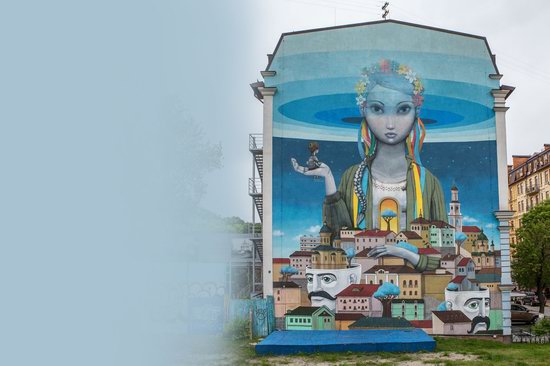 Grigoriya Skovorody Street, 2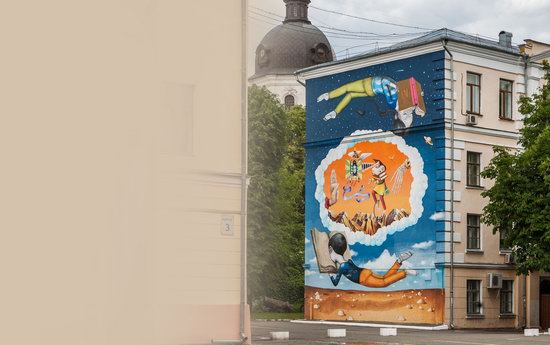 Spasskaya Street, 6-a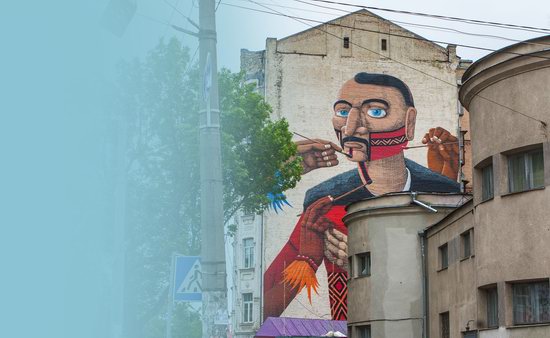 Voloshskaya Street, 19/22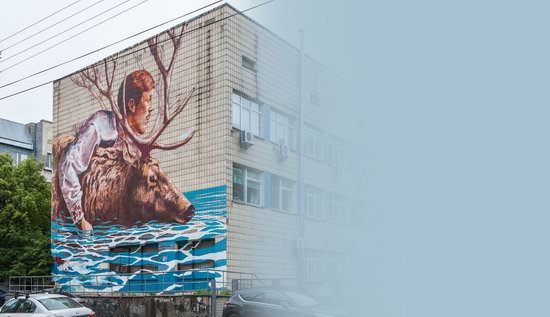 Antonovich Street, 136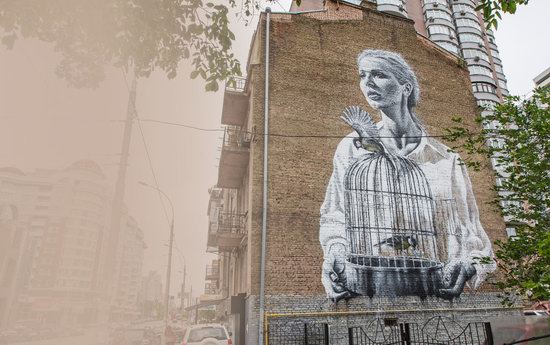 Laboratornyy Lane, 1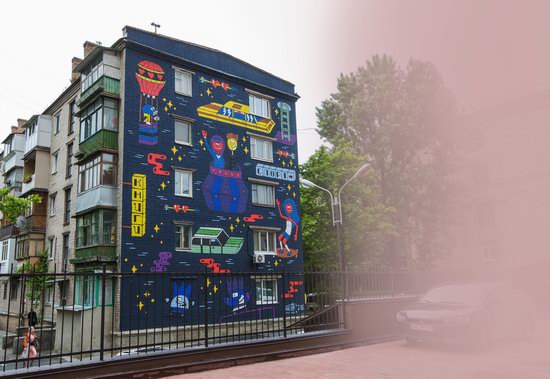 Lesya Ukrainka Boulevard, 30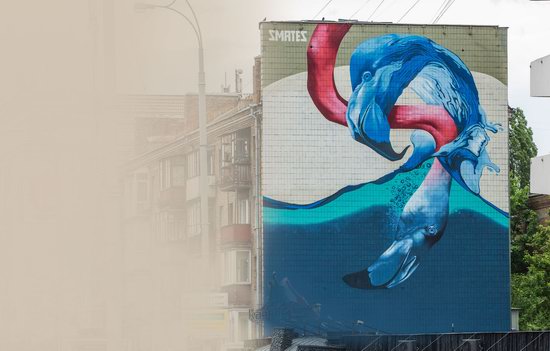 Lesya Ukrainka Boulevard, 36-v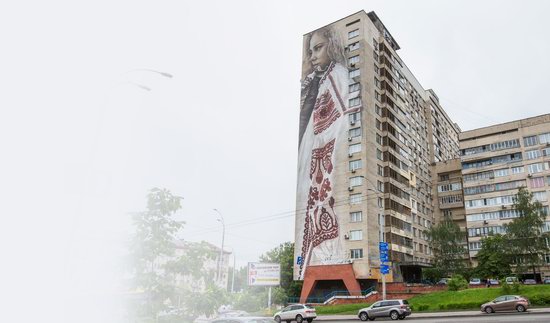 Gusovsky Street, 8/10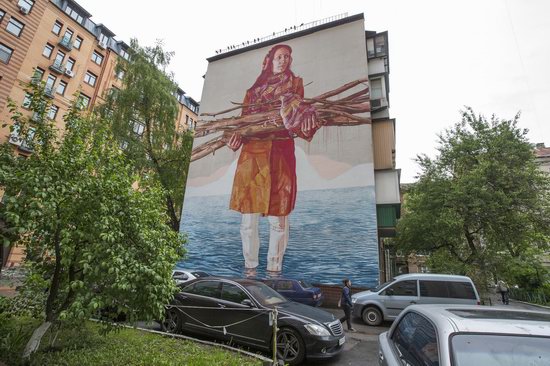 Tags: Kiev city
<< Church of the Archangel Michael in Krainykovo
No comments yet.