St. Nicholas Cathedral in Kiev is a Roman Catholic Church used, since 1980, as the House of Organ and Chamber Music (Bolshaya Vasylkivska Street, 77).
The construction of the church began in 1899. In 1909, the cathedral, built in stylized Gothic forms, was consecrated. It was closed and looted around 1933. Later, the building housed warehouses. In 1943, during the Second World War, the church was badly damaged.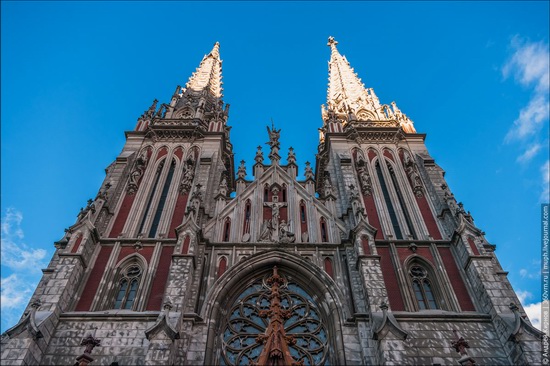 In the postwar years, the building was partially restored and rebuilt to the needs of the Kiev State Regional Archives.
In 1978, it was decided to establish the Republican House of Organ and Chamber Music in the building of the former cathedral.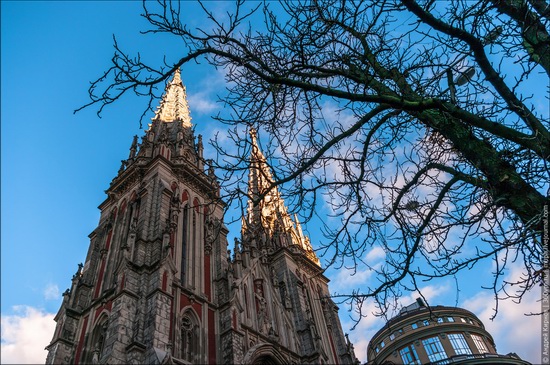 The Roman Catholic community of the church almost disappeared after the events of 1917, the war and repressions of 1930-1950-ies. The revival of church life of the community began in the late 1980-ies. Since 1992, the church began to hold services.
However, the building was not returned to the community, it belongs to the state. June 25, 2001, Pope John Paul II visited St. Nicholas Cathedral. The photos were taken by Andrey Kirnov.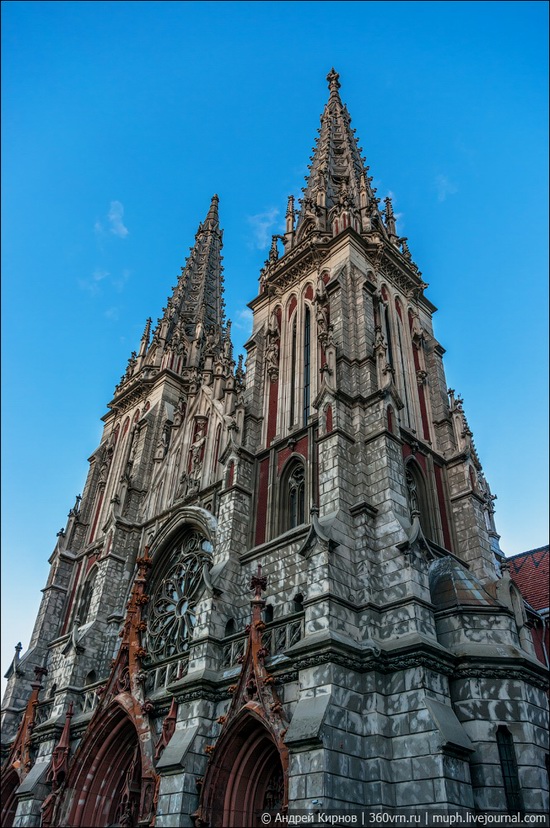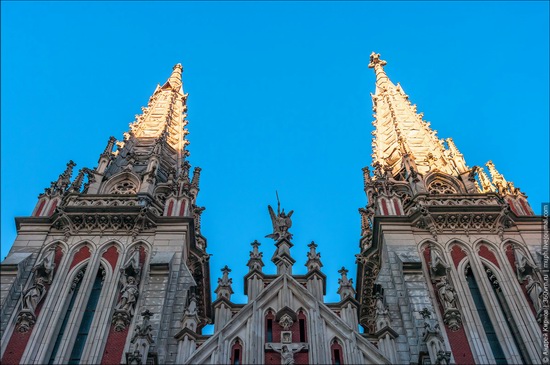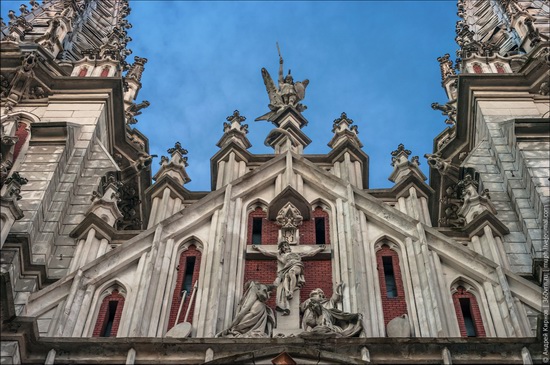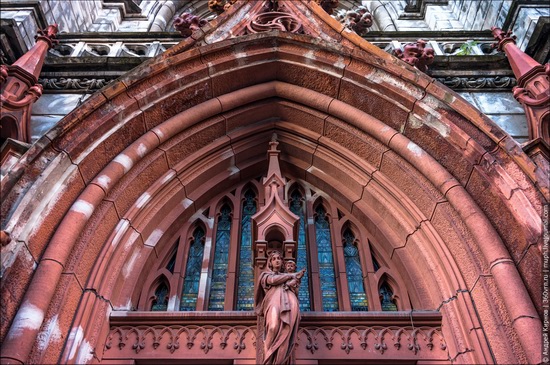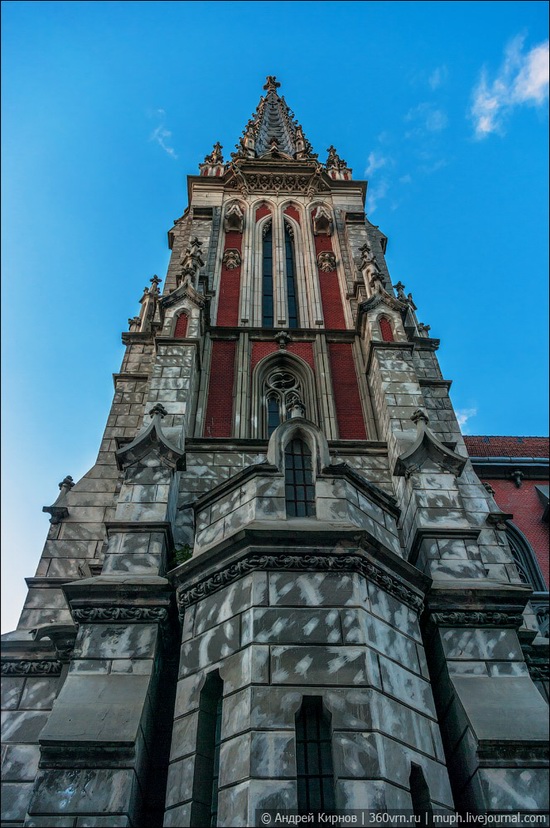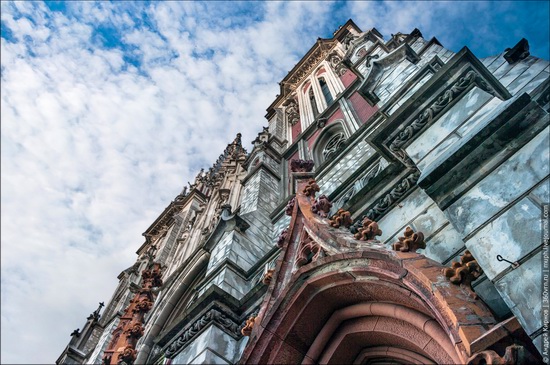 The photos of the interior were taken by Sergiy Kotko.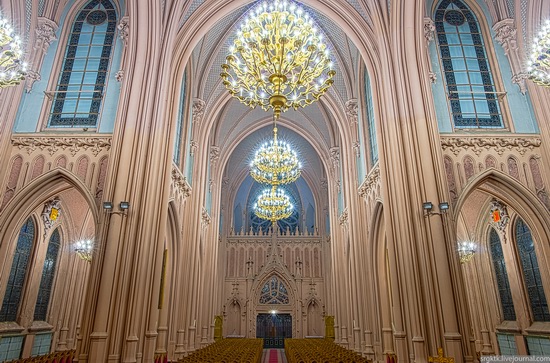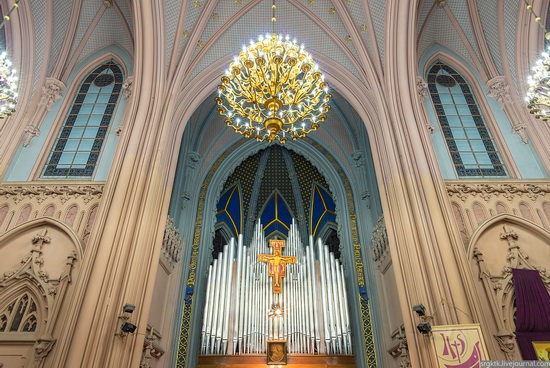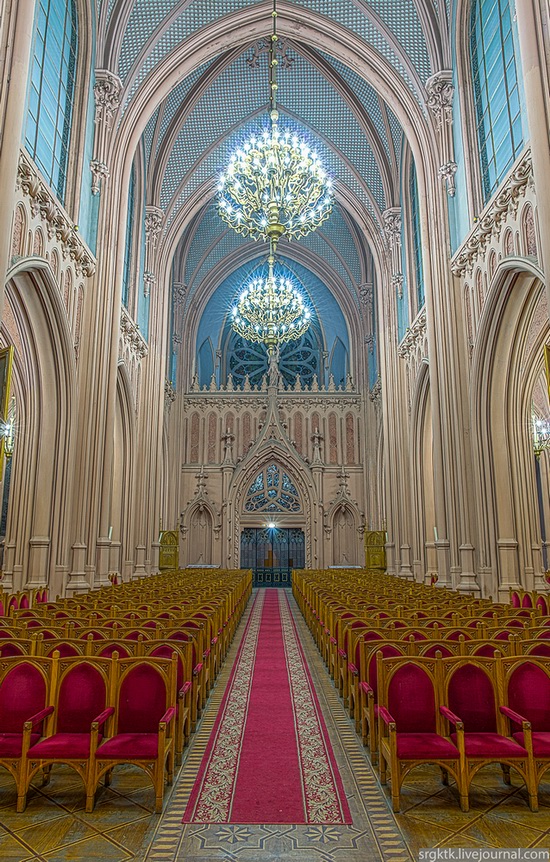 Tags: Kiev city
1 comment