Despite numerous political events in recent months, the work on the construction of project "New Safe Confinement" at the Chernobyl nuclear power plant in abandoned Pripyat city continues. This project is also known as "The Arch".
March 31, 2014, the process of moving of the eastern part of "New Safe Confinement" began. The weight of this arched structure is 12600 tons. Photos by Chernobyl NPP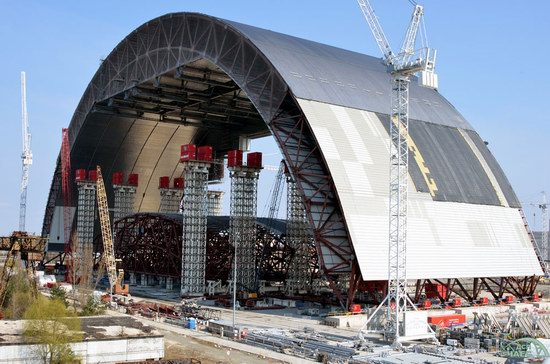 After installation of metal structures of the western part, the second phase of moving will be executed. The eastern part will be moved in the opposite direction and docked to the western part of the arch.
The third step will be movement of the entire arch to place it over the destroyed reactor building and the old shelter.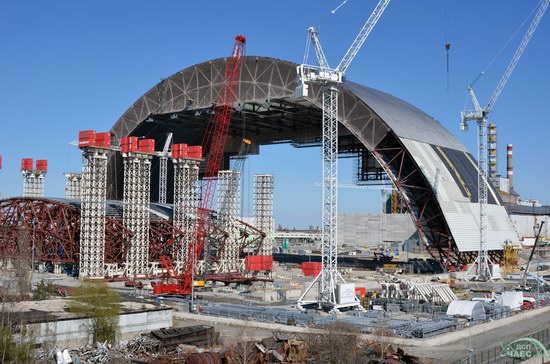 Tags: Pripyat city
<< Chersonese lighthouse in Sevastopol
No comments yet.