The monument to Apple's founder Steve Jobs in Odessa
No comments · Posted by Sergei Rzhevsky in Art, Photos
On the first anniversary of the death of Steve Jobs, a monument to him was installed in Odessa. More precisely, it is a sculpture dedicated not so much to Steve Jobs himself but to his brainchild, the company Apple. Two-meter hand was made from scrap metal by local craftsman Cyril Maksimenko.
The author used numerous gears, screws, bearings and other small parts of bicycles, motorcycles, and cars. The whole process took almost a year. This is the first monument to Steve Jobs and Apple in the CIS (former USSR countries). Photos by Vitaliy Milevich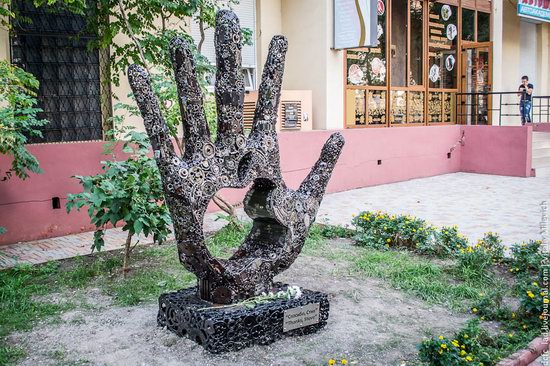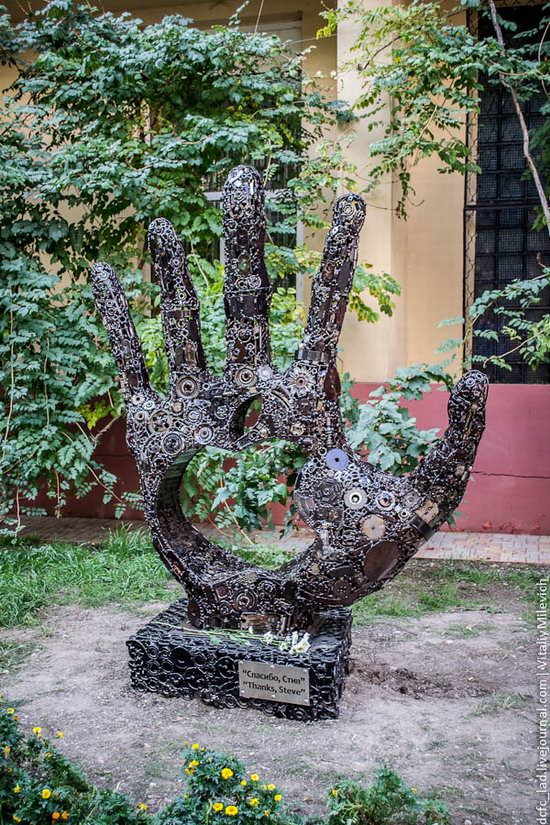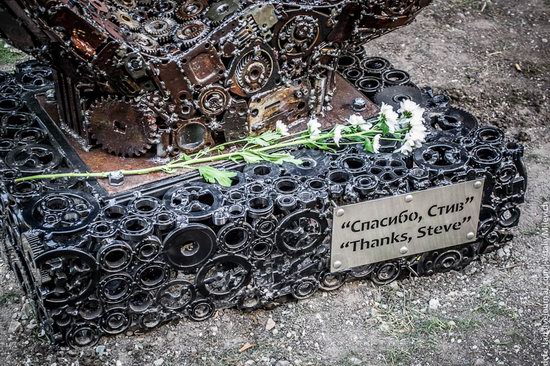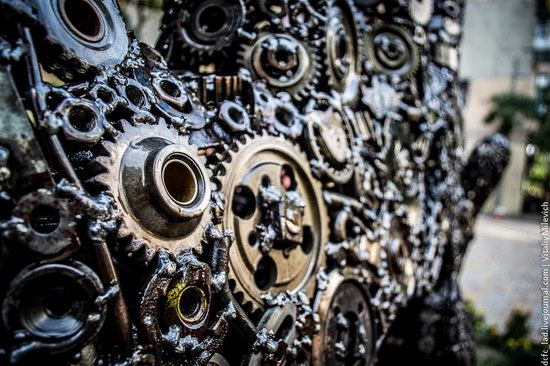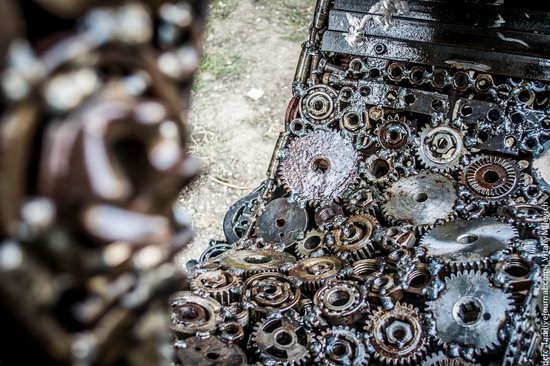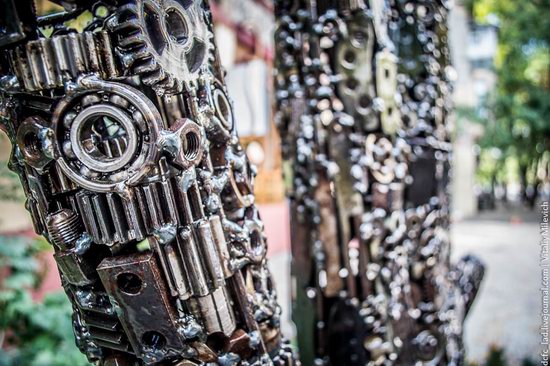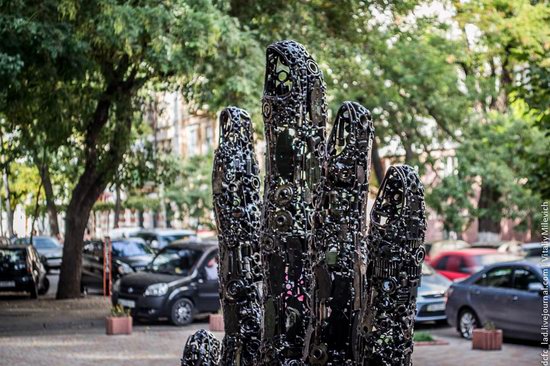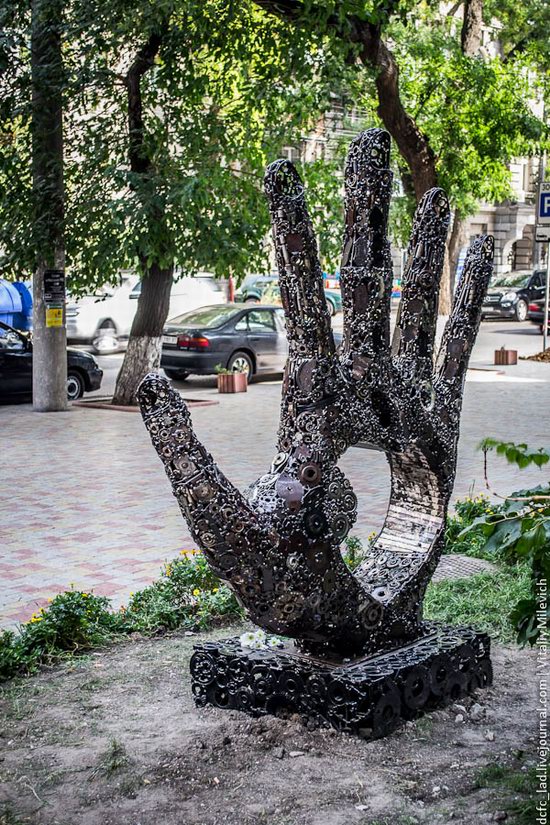 Tags: Odessa city
<< Well-made time-lapse of Kharkiv
No comments yet.