Odessa catacombs are similar to the catacombs under Paris. They were used to mine limestone for construction of the entire city. These man-made caves are not visited by tourists. Photos by Denis Mukimov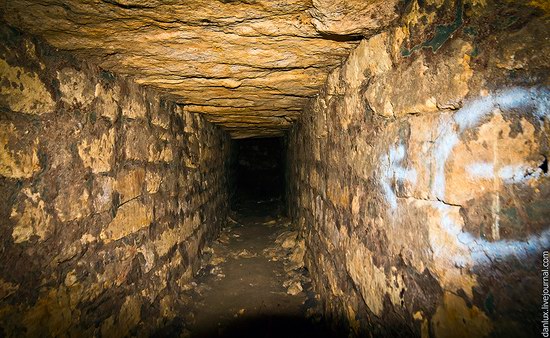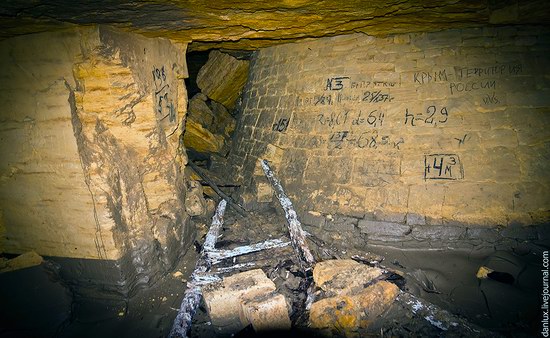 In the catacombs, you can find various traces of several historical periods. For example, in one place they are suddenly transformed into an underground bunker of the Cold War period (distance to the surface is about 60 meters).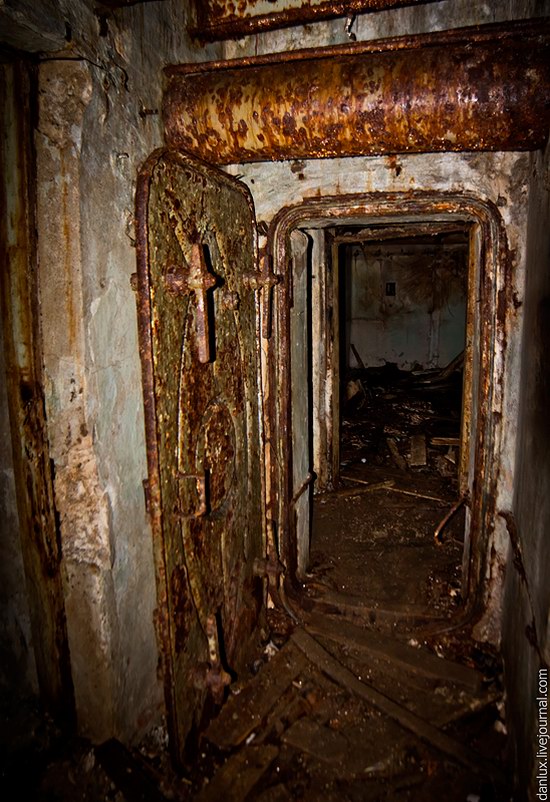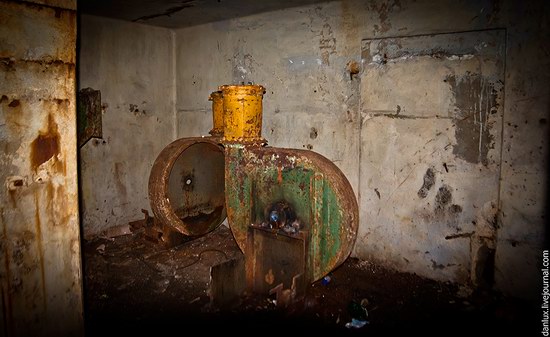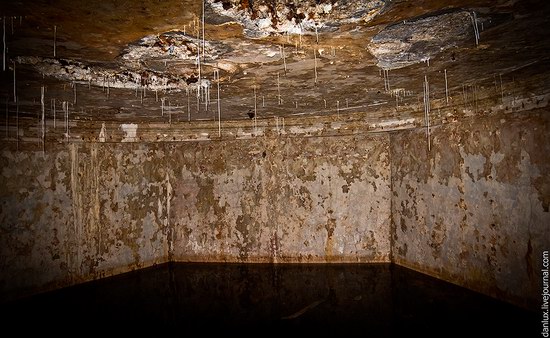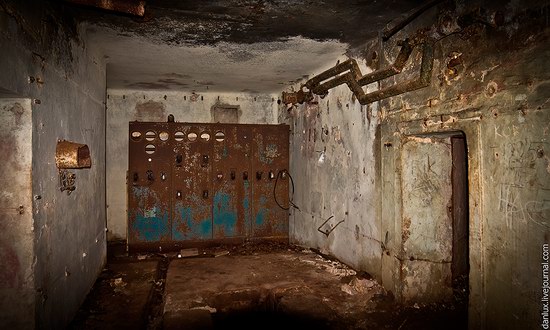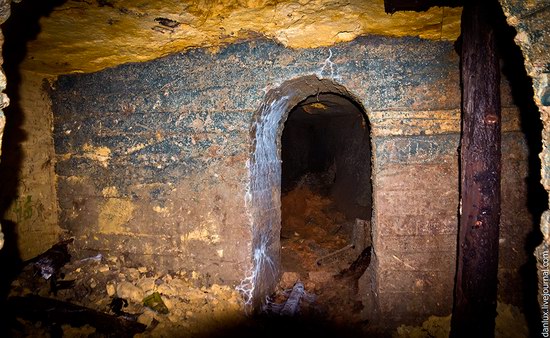 Elsewhere, you can see the wall drawings made during the Russian Civil War.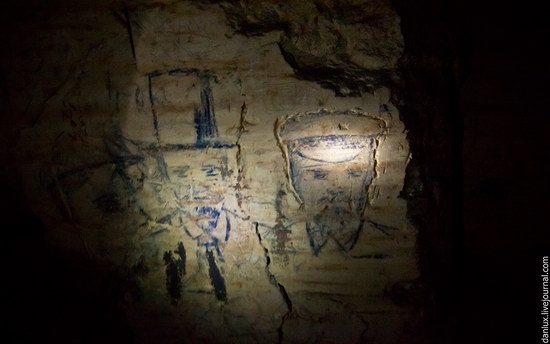 Other drawings can be dated to the mid-19th century. In this case, you can see a horse and cart used to transport limestone blocks.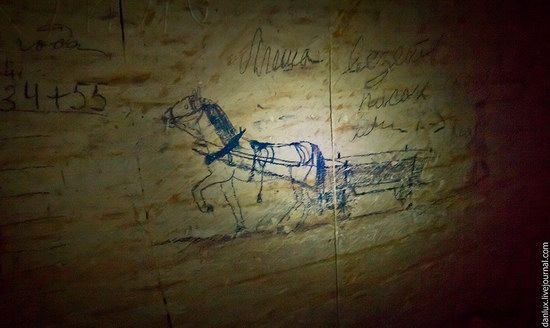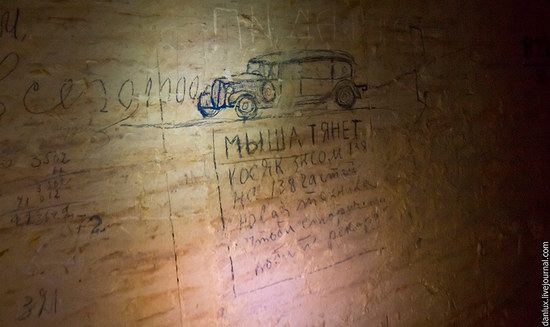 In total, this system has more than a hundred kilometers of passages that are not connected with the caves on the outskirts of Odessa which are crowded by tourists.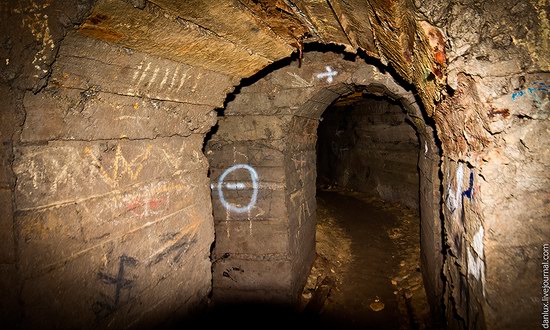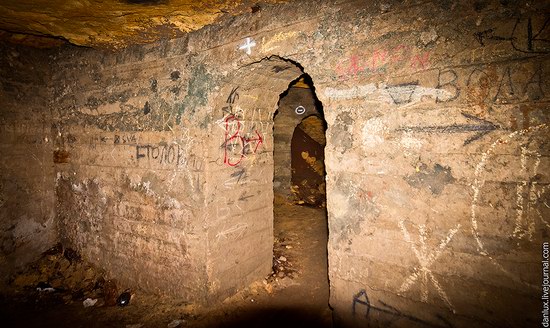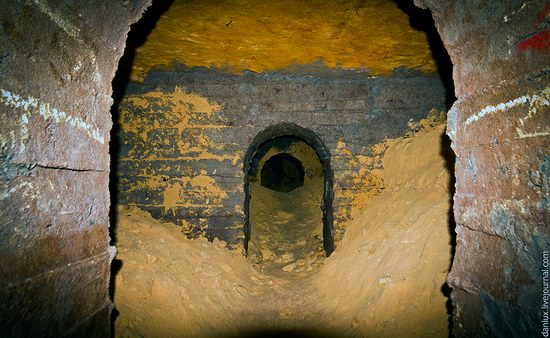 Tags: Odessa city
<< Miniature Fortresses Park in Lviv
No comments yet.