In Odessa, on the territory of the plant "Pressmash", the world's first monument to Darth Vader was unveiled. The author of the monument is the local artist Alexander Milov.
The opening ceremony of the monument was attended by the Supreme Commander of the Imperial Fleet himself. He was accompanied by Chewbacca and imperial stormtroopers. Photos by: dumskaya.net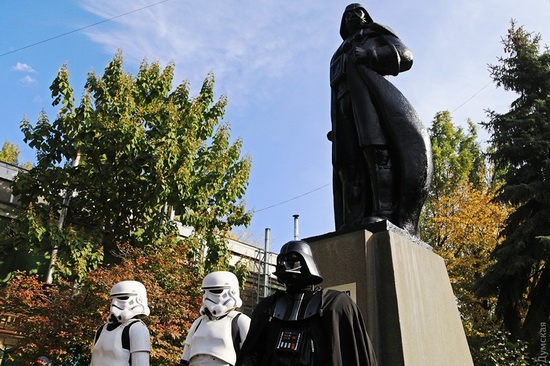 Darth Vader was made on the base of the monument to Vladimir Lenin, who was standing on the territory at the plant.
The sculpture should have been dismantled because of the law on de-communization, but employees of local firms and residents of nearby houses asked to change the monument, and not to demolish it.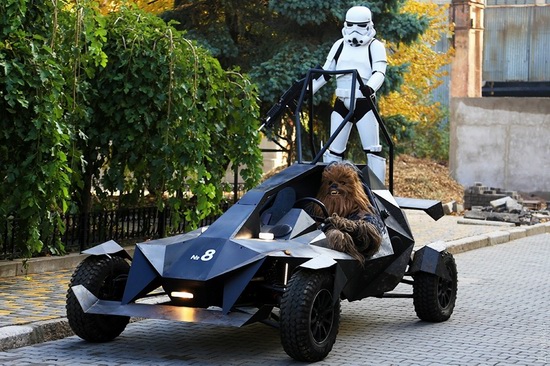 The great irony is that Lenin's face remained under the mask of Darth Vader, and he was one of the main enemies of world imperialism. Interestingly, the Dark Lord's head has an integrated router offering free Wi-Fi. Let the force be with you!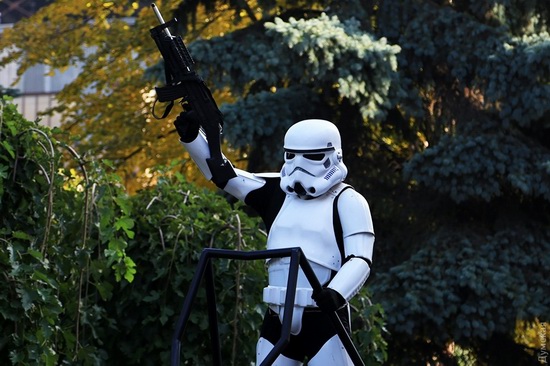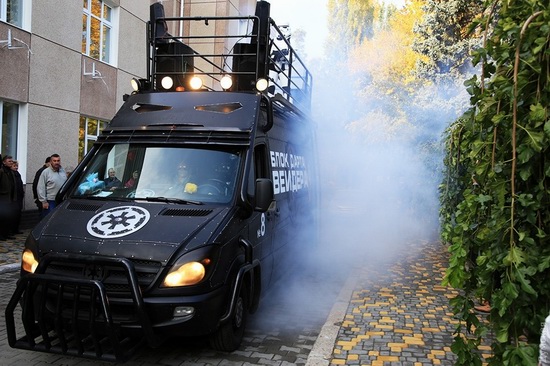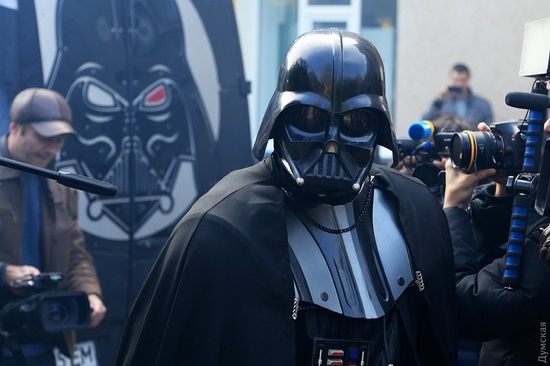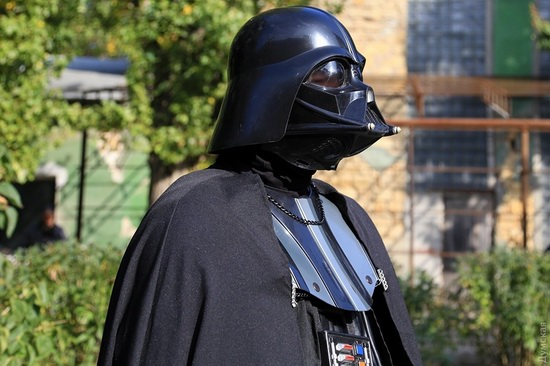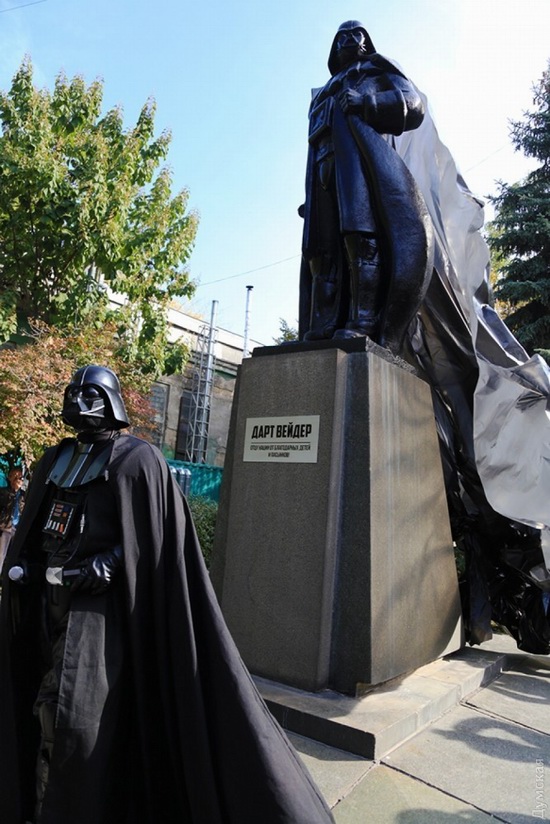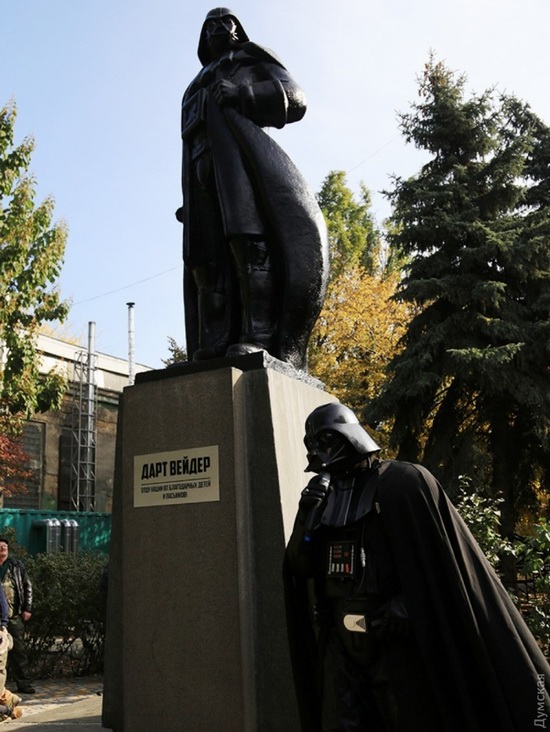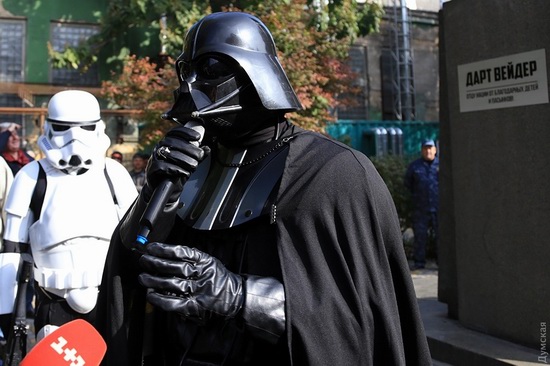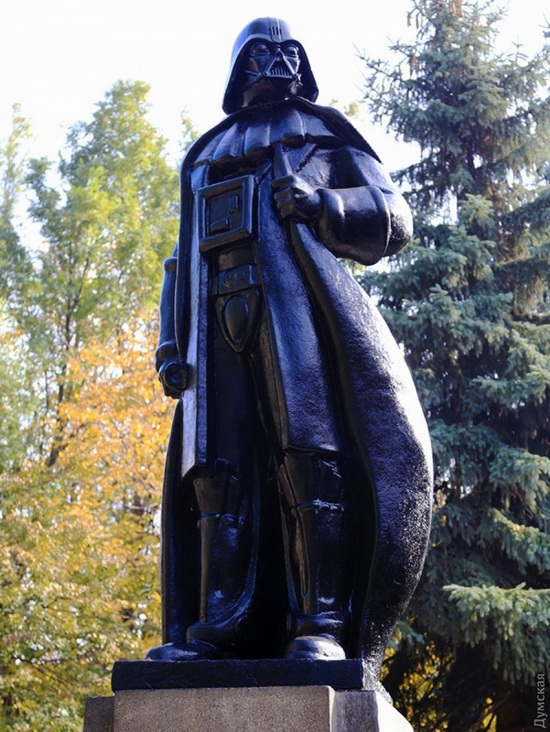 Alexander Milov, the author of the monument.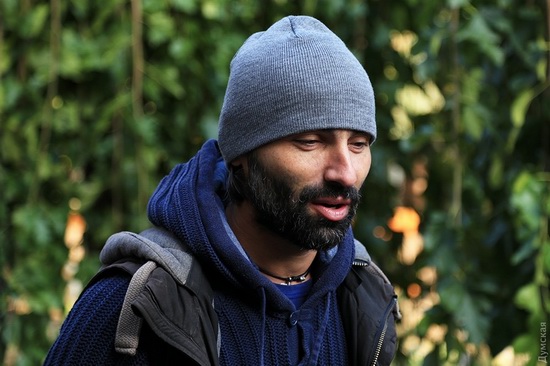 The original monument to Lenin.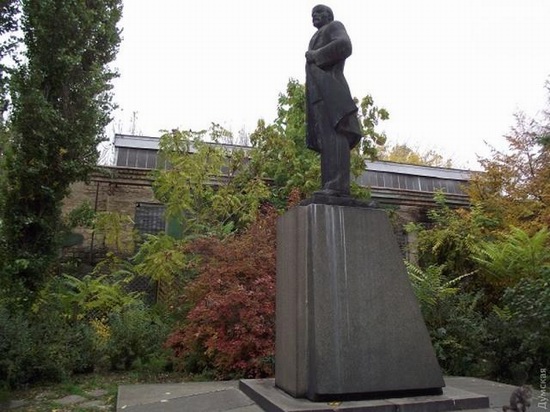 Tags: Odessa city
<< The exhibition of retro cars "Old Car Fest" in Kyiv
No comments yet.