In a quiet backwater of the Desna River, near the village of Rozhny in the Kyiv region, you can find an unexpected thing – a real river tram.
According to local residents, the owner of the "river tram" is a former chief of waterways. One day, he decided to build a floating dacha and bought a couple of pontoons.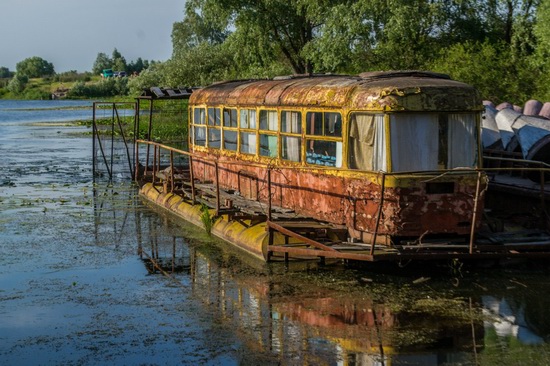 Since building a house from scratch was troublesome, he took an already finished construction, and bought a tram car in the depot at a price of scrap metal.
Inside, this craftsman equipped cabins with beds, and a kitchen with a refrigerator. The ship had no engine, but it was not a problem as, at the time, there were a lot of ships on the Desna and any of them could gladly took it in tow.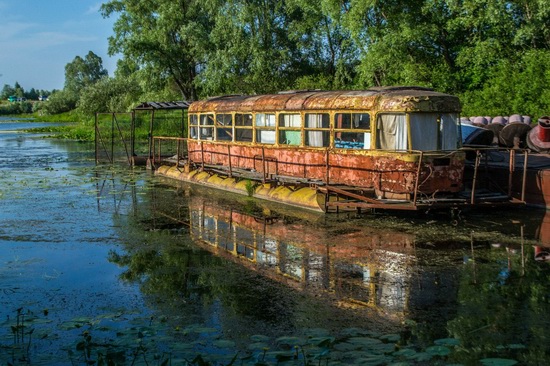 Many years later. The owner of the river tram resigned and abandoned it. Here's how it looks now gradually destroyed by nature. An amazing and unusual sight. Photos by: Richard Zorge.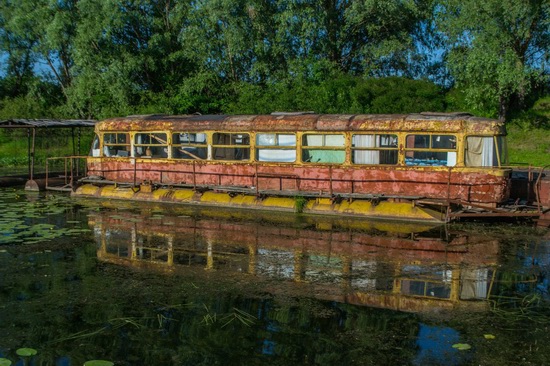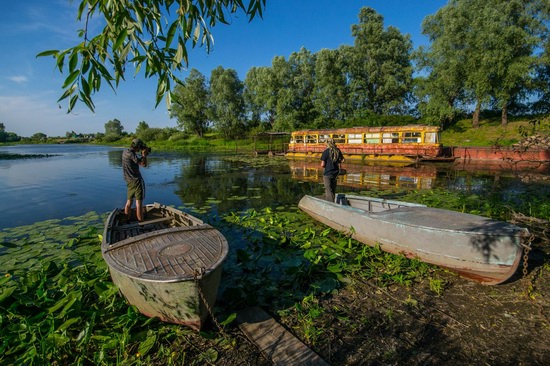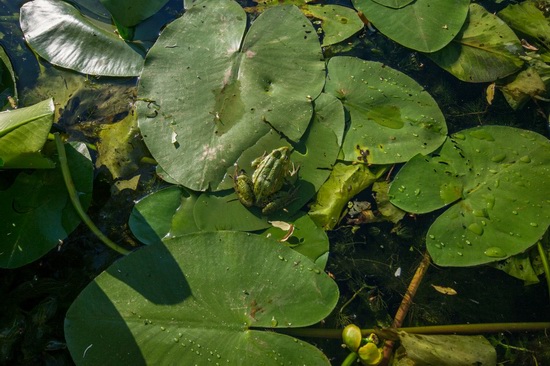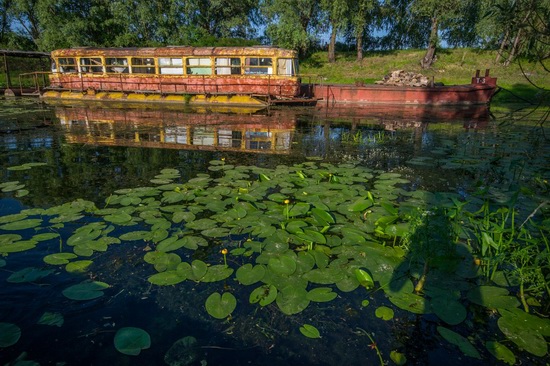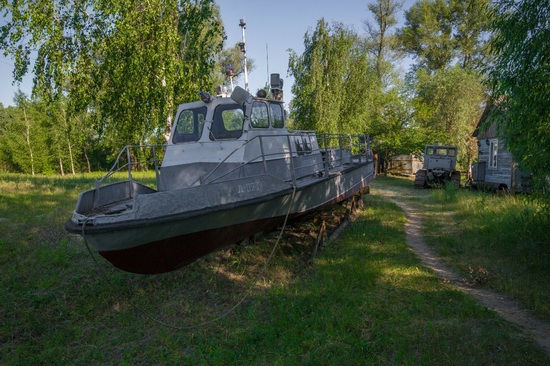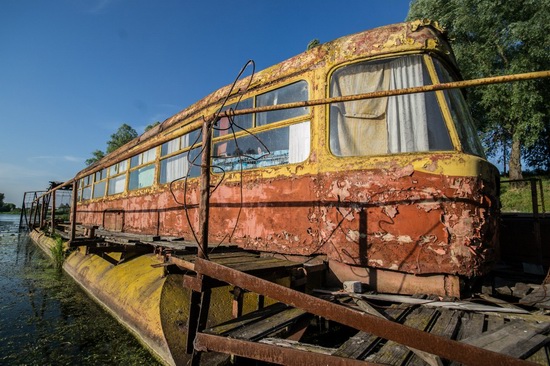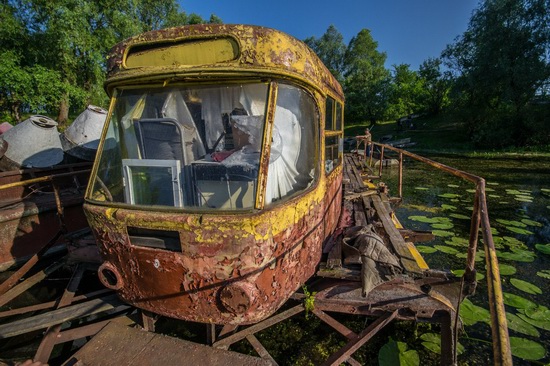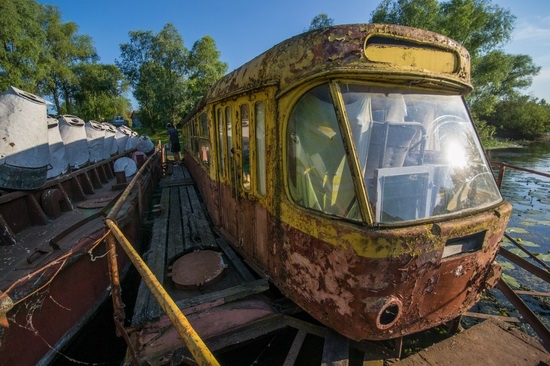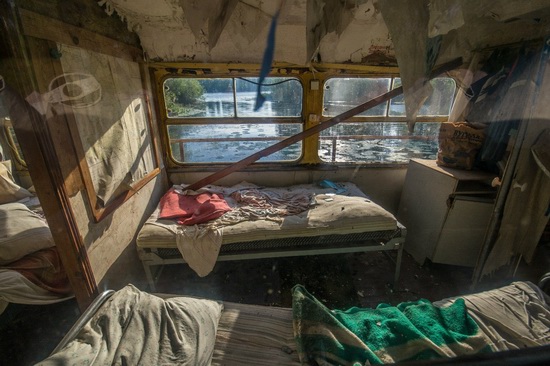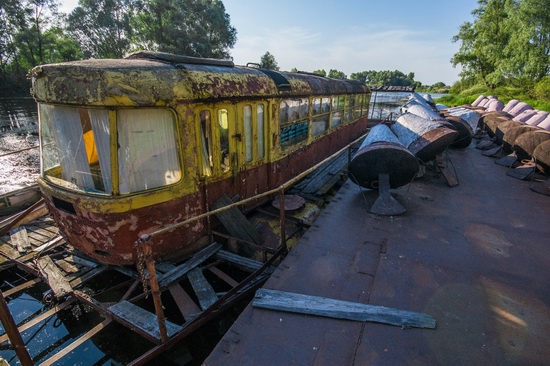 Tags: abandoned · Kiev oblast
<< Chernihiv railway station – one of the finest in Ukraine
No comments yet.