Pryozerne is a small village with a population of about 460 people located in the Rohatyn district of the Ivano-Frankivsk region, about 79 km north of Ivano-Frankivsk.
The main attraction of this village is a picturesque two-stored mansion built in neo-baroque style in the late 19th century. Ray's Mansion on Google Maps. Photos by: Maxim Ritus.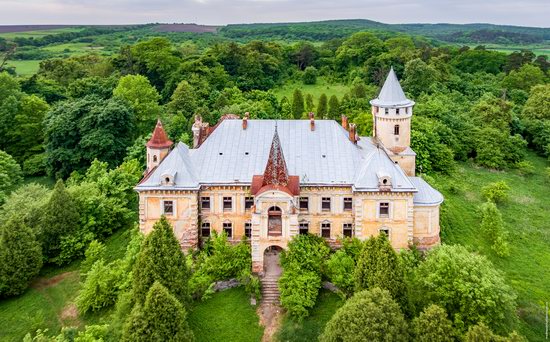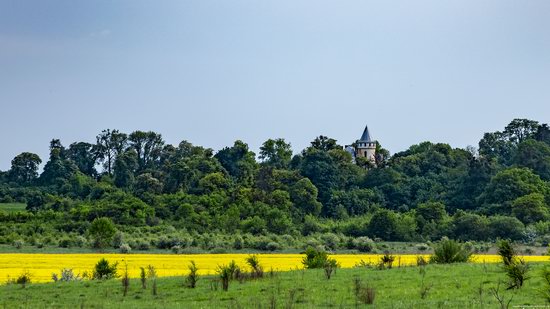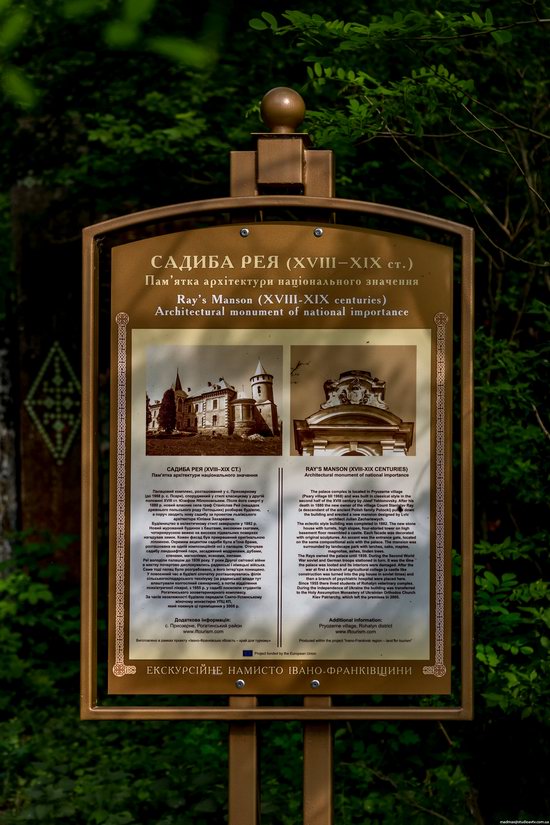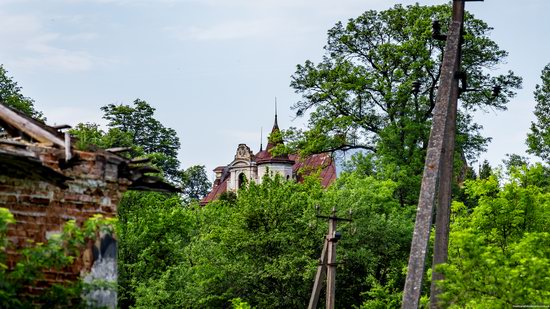 Entrance to the manor with blocked gates.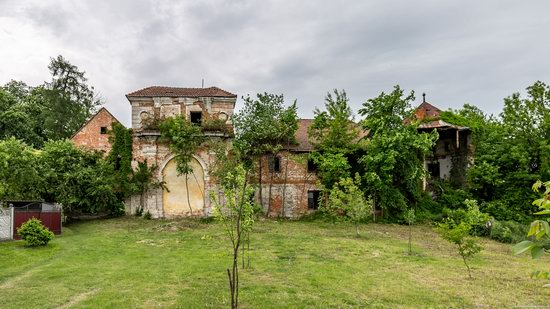 The palace was built in place of the old one by order of Countess Wilhelmina Ray (1849-1907). The construction was completed in 1882.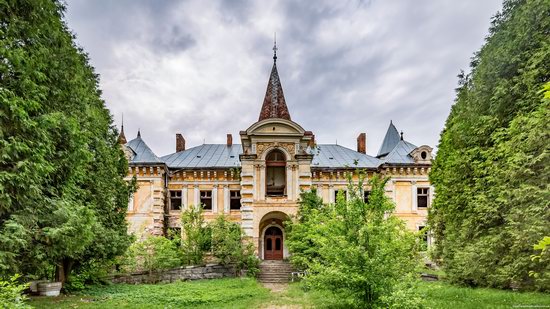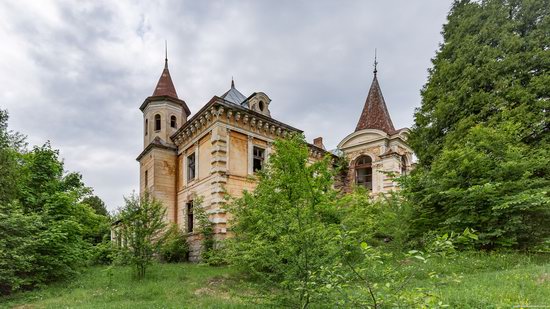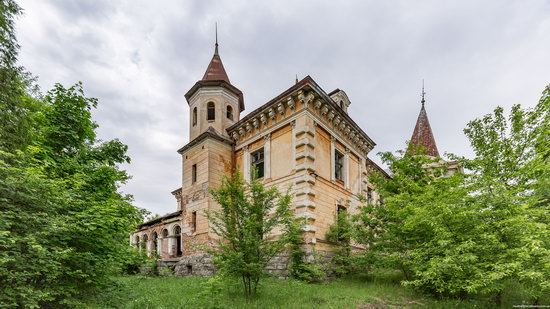 Until 1939, Ludwik Ray, one of Wilhelmina's grandsons, owned the manor. However, because of the Second World War, he had to leave it and moved to France.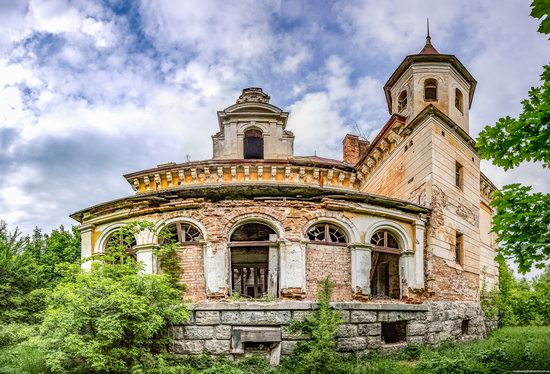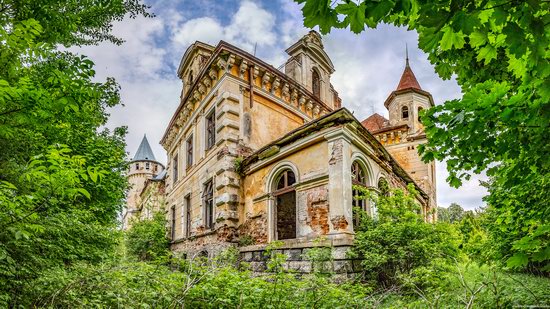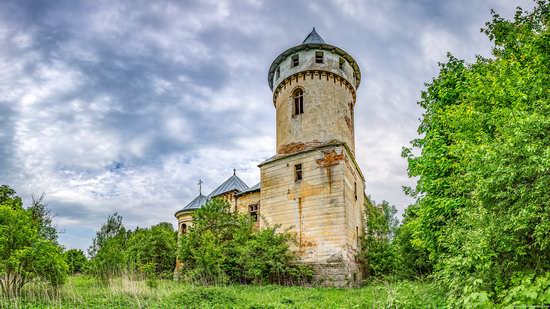 In Soviet times, the building was used as a piggery and then as a psychiatric hospital.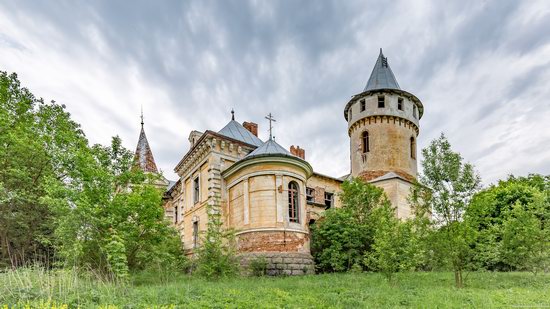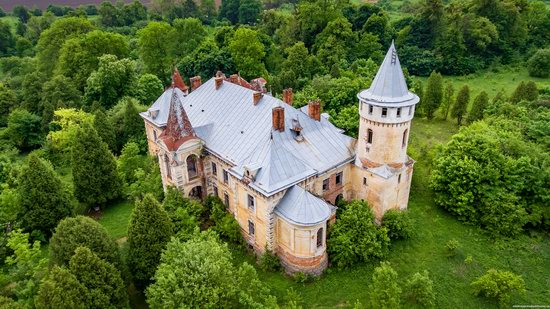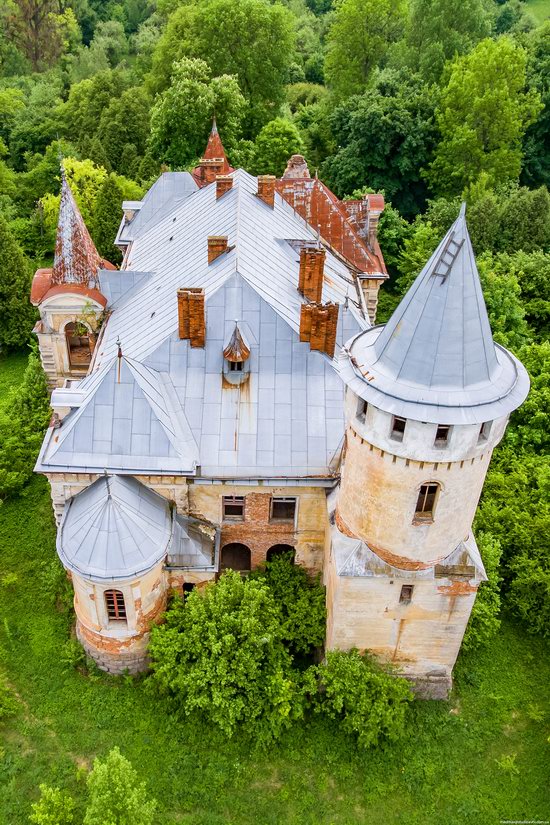 In the years of independent Ukraine there was a nunnery in the mansion. Then it was sold to a private owner, which is forbidden to do with monuments of architecture. The sale was appealed and the palace was returned to state ownership.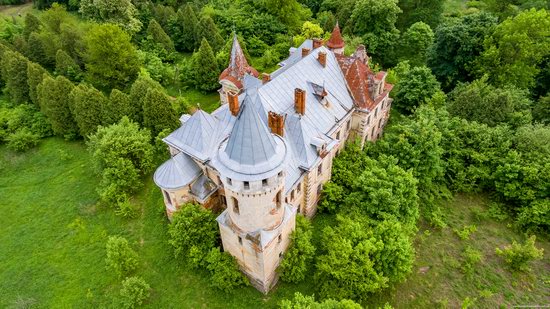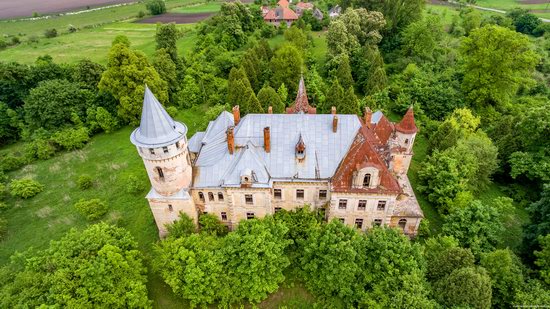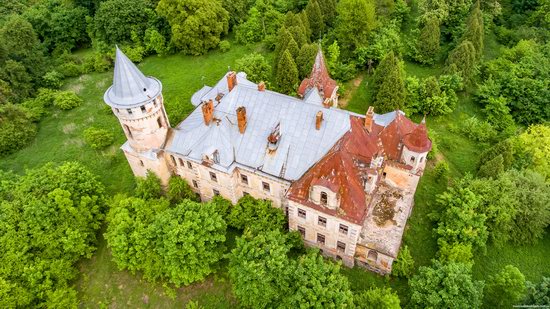 Today, this beautiful monument of architecture of national importance is abandoned and needs restoration.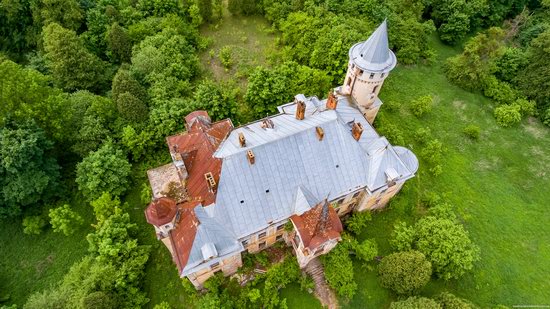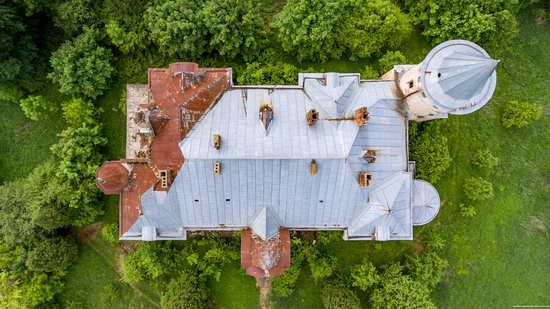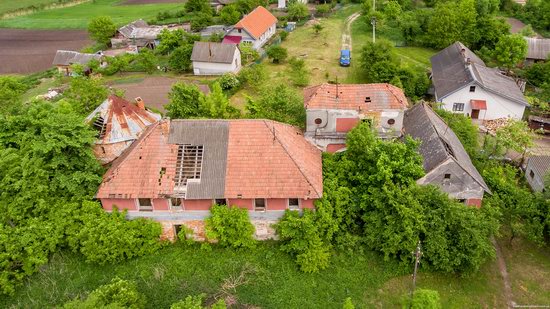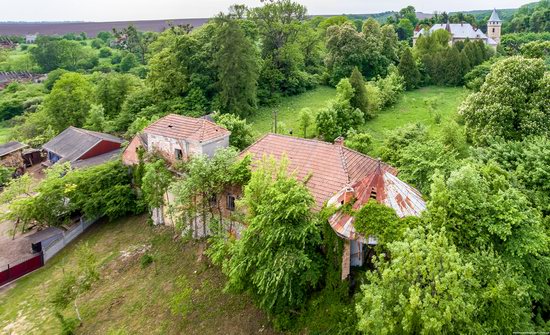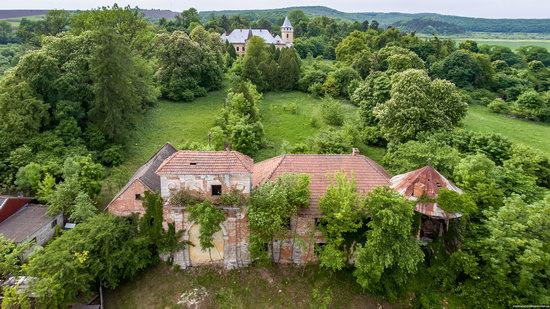 Tags: abandoned · Ivano-Frankivsk oblast
<< Catholic Church of the Nativity in Stari Petlykivtsi
No comments yet.