The Kyiv Reservoir (also known as the Kyiv Sea) is a large reservoir on the Dnieper River located north of Kyiv, near the town of Vyshhorod.
The area of the reservoir is 922 square km., the water volume – 3.73 cubic km., the largest width – 12 km, the greatest depth – 15 m near the dam, the average depth – about 4 m.
On the left you can see Vyshhorod, in the center – the dam of Kiev Hydroelectric Station.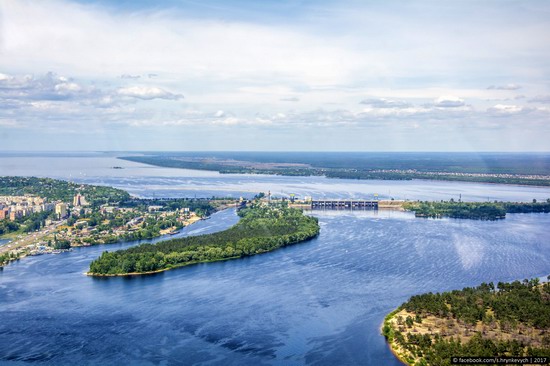 In the north, the Kyiv Sea almost reaches the border with Belarus. The rivers of Pripyat, Teterev, Uzh, Irpen flow into it. The Kyiv Sea on Google Maps. Photos by: Sergey Hrynkevych.
Novi Petrivtsi and the Kyiv Sea.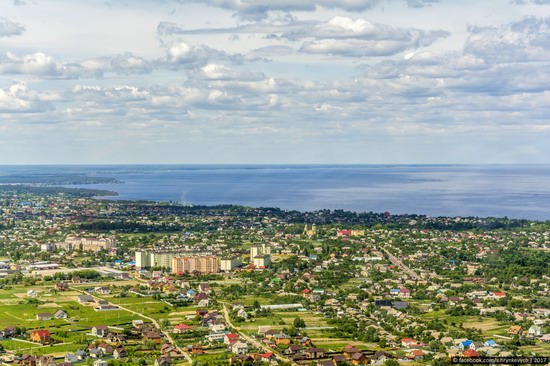 The Kyiv Reservoir was created in 1964-1966 and became the penultimate of six large reservoirs on the Dnieper. Today, it is a popular place for recreation and fishing.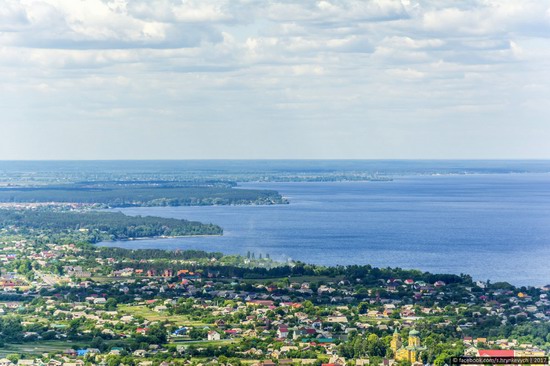 Mezhyhiirya Park.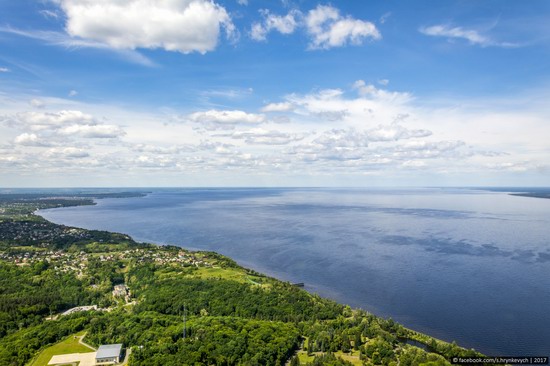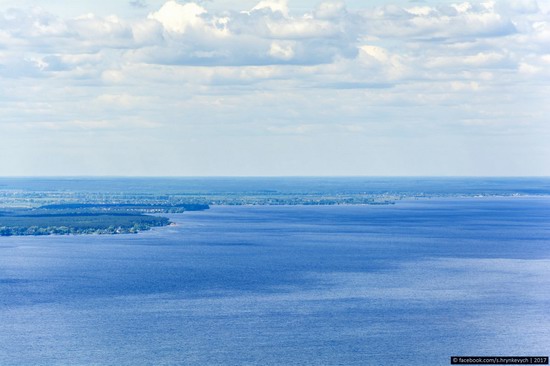 The right bank of the Kyiv Reservoir.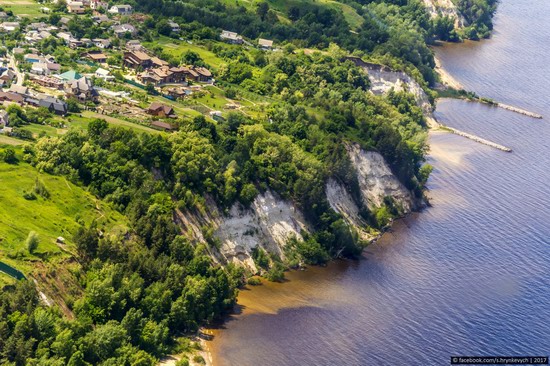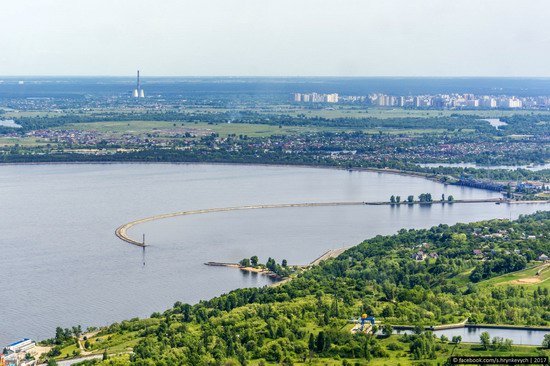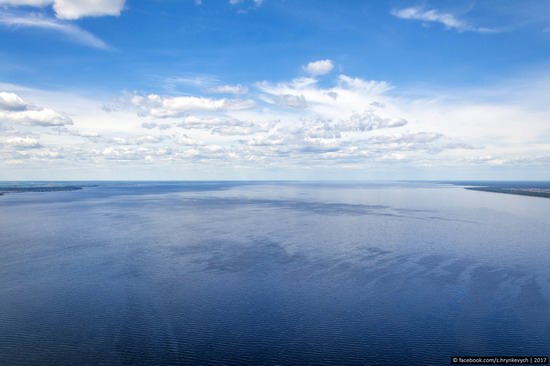 Chaynyy (Lysyy) Island.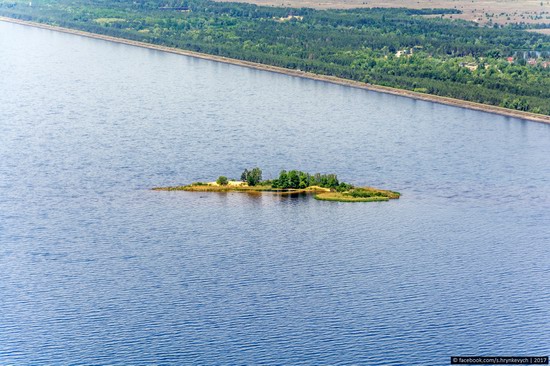 The left bank of the Kyiv Reservoir.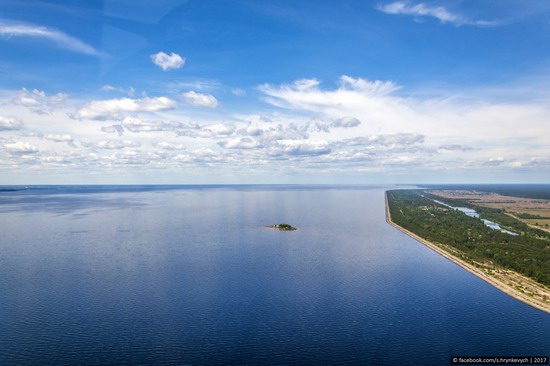 The drain channel of the reservoir.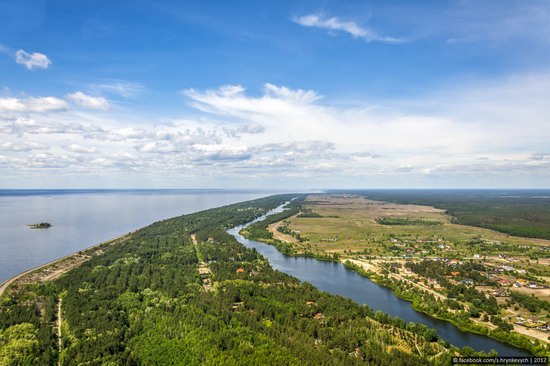 Tags: Kiev oblast
<< The resort city of Berdyansk in early summer
No comments yet.