Sarcophagus built over the fourth power unit of Chernobyl nuclear power plant in Pripyat deteriorates. The danger if it collapses is largely determined by how much radioactive material is inside it.
According to official data, the figure is 95% of what it was at the time of the accident. If it is correct, then the destruction of sarcophagus can lead to very high radioactive emissions. Photos: AP Photo/Efrem Lukatsky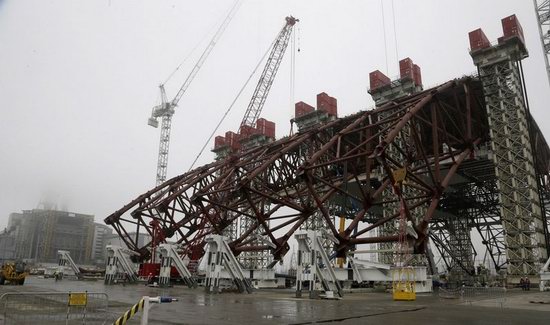 In March 2004, the European Bank for Reconstruction and Development announced a tender for the design, construction and commissioning of a new sarcophagus for Chernobyl.
In August 2007, NOVARKA company was recognized the winner of the tender. It is a joint venture between the French companies Vinci Construction Grands Projets and BOUYGUES.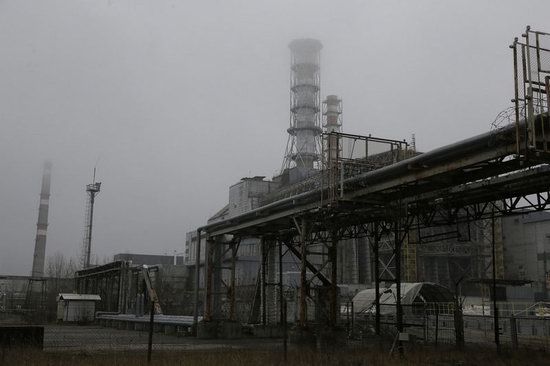 March 3, 2012, Ukrainian Emergency Minister Viktor Baloha said that the work on the installation of a new sarcophagus at the Chernobyl nuclear power plant began.
Recently, the first stage of construction of a new sarcophagus has been completed. According to current plans this unique building (height – 108 meters, length – 150 meters) will be completed by October 2015.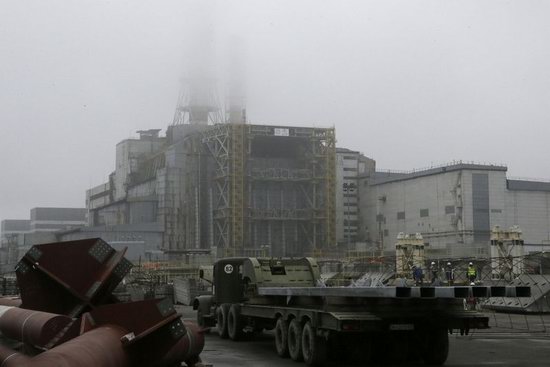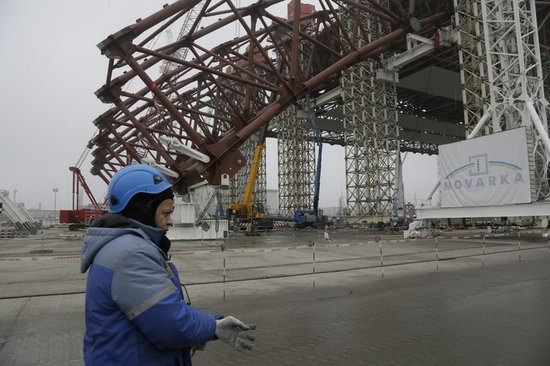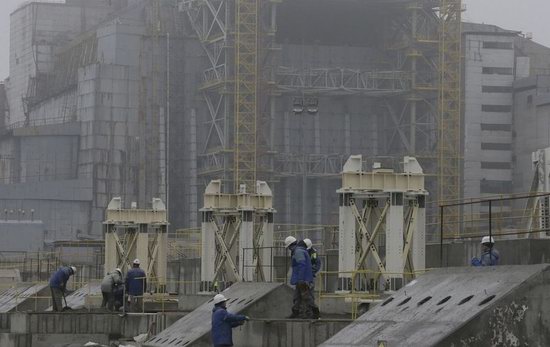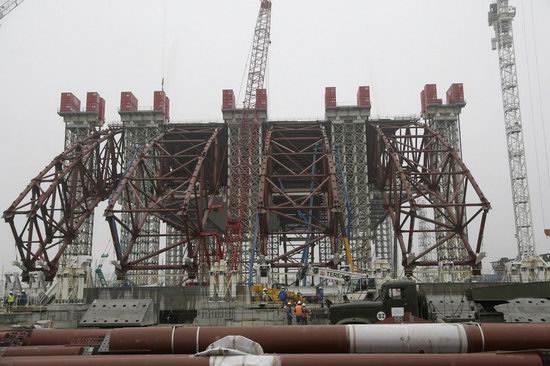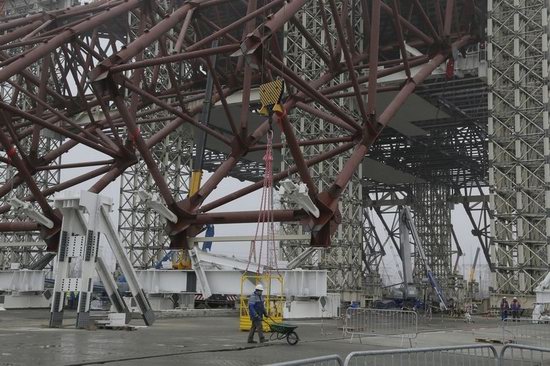 Construction of the new sarcophagus
Tags: Chernobyl · Pripyat city
<< Anti-nuclear underground submarine base in Balaklava
No comments yet.