The New Safe Confinement (also known as the New Shelter, Shelter-2) is an insulating arched structure over the destroyed fourth power unit of Chernobyl Nuclear Power Plant in Pripyat. The construction began in 2007 and is expected to be completed in 2017.
The main reason of the construction is that the existing object "Shelter" is short-lived. Under the influence of radiation and weather, it is gradually degraded. And about 200 tons of radioactive materials are still under the sarcophagus.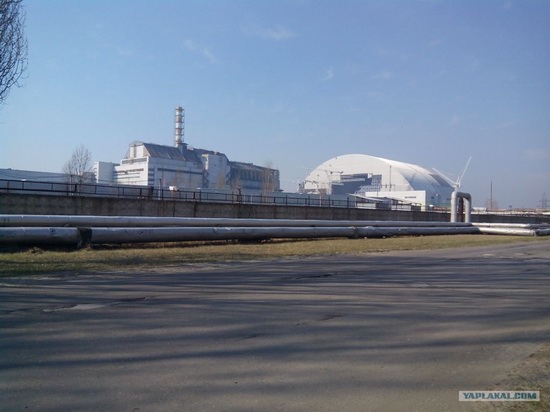 The new sarcophagus will help to protect the environment from radioactive particles; provide the possibility of partial dismantling of the outdated parts of the old sarcophagus; provide insulation of the object from rainwater and meltwater.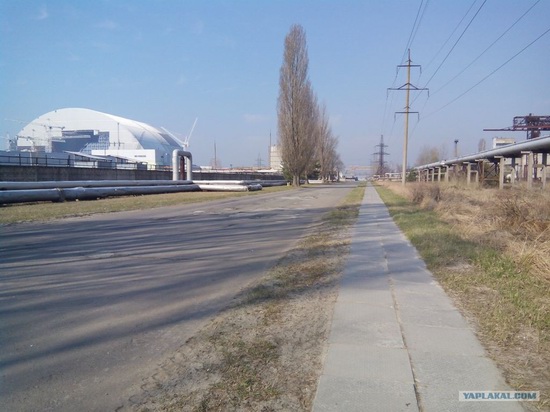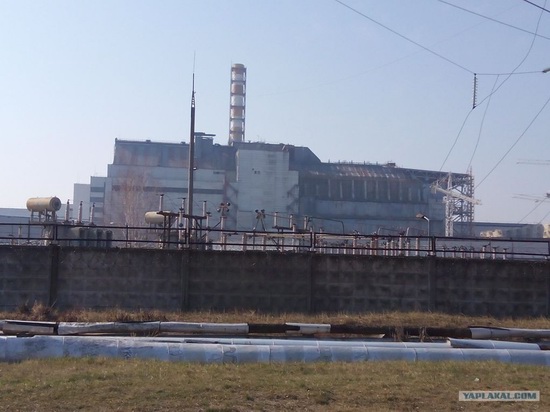 The basic properties of the new sarcophagus for Chernobyl Nuclear Power Plant: width – 257 meters; height – 108 meters; length – 150 meters; weight – 29,000 tonnes; operating time – about 100 years. The photos are from yaplakal.com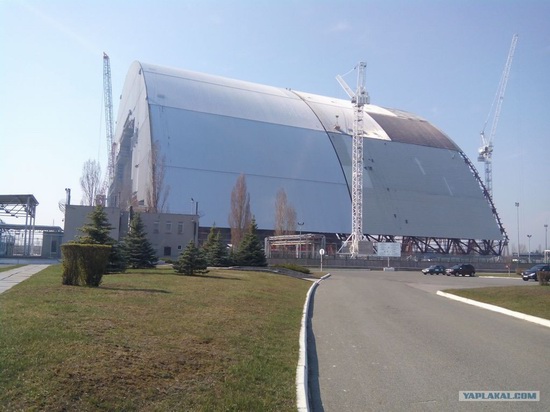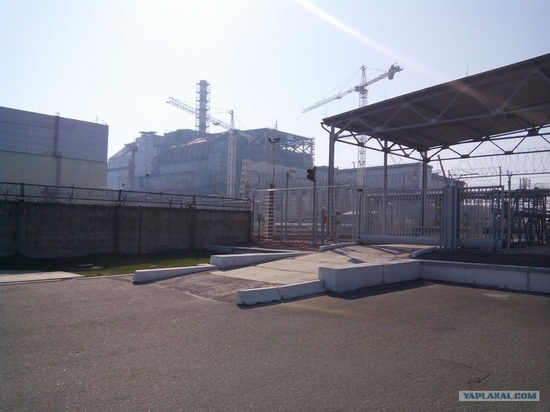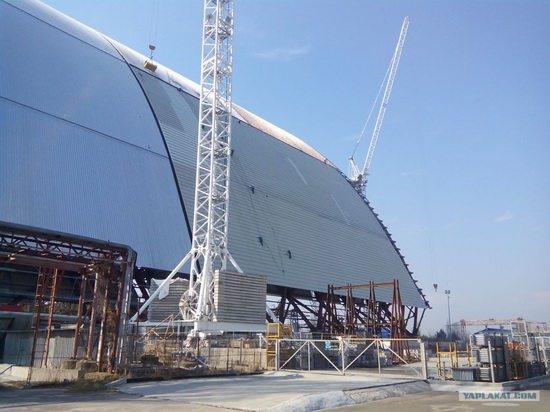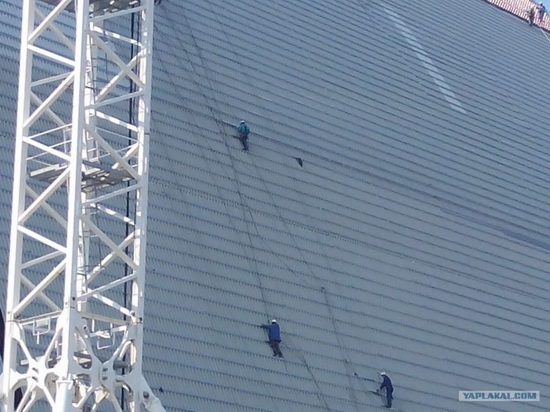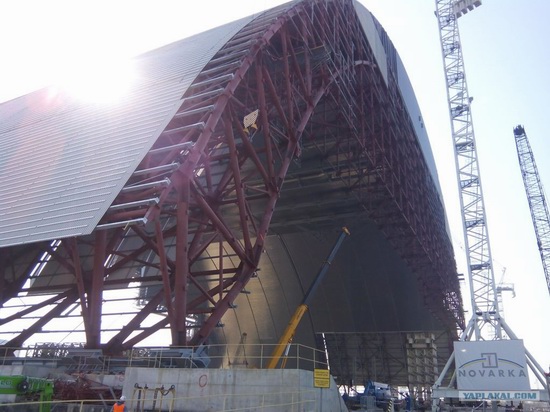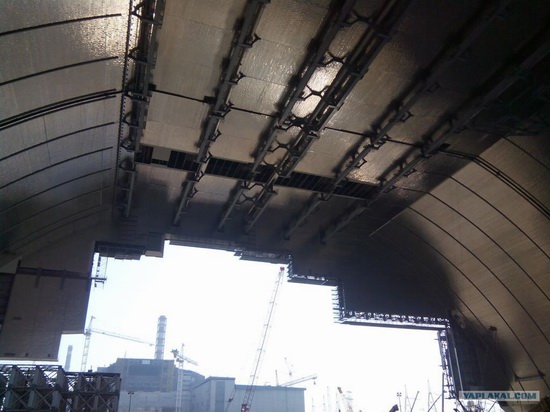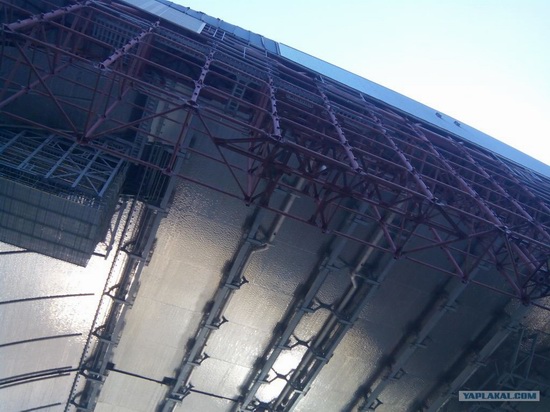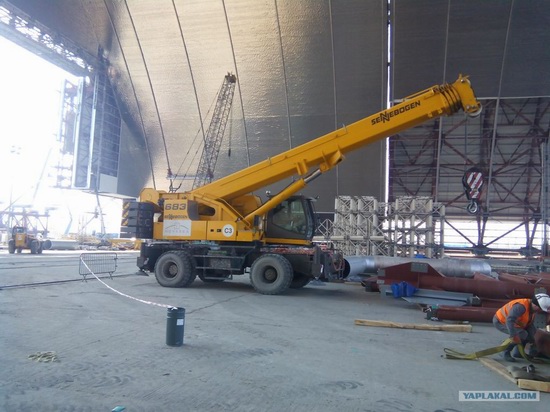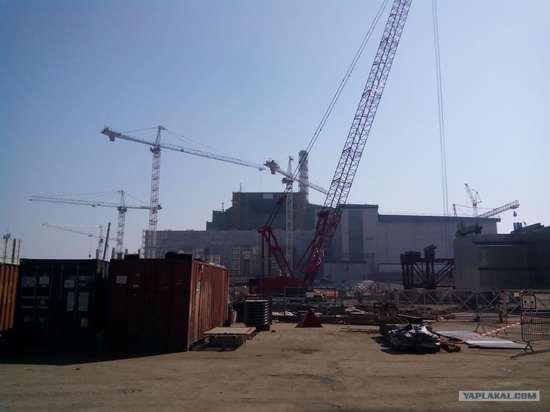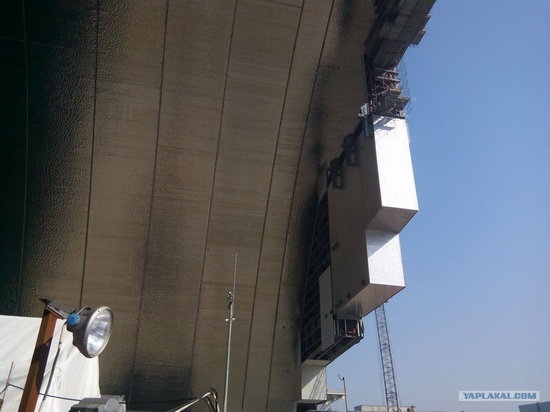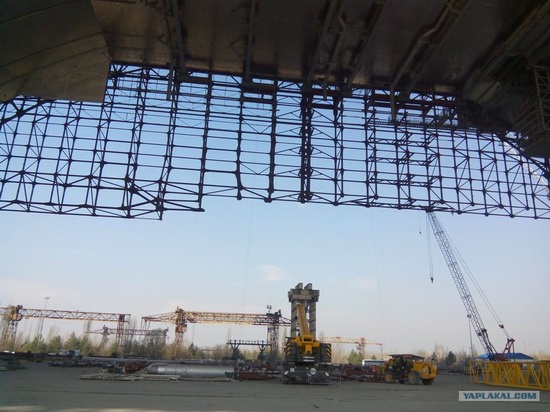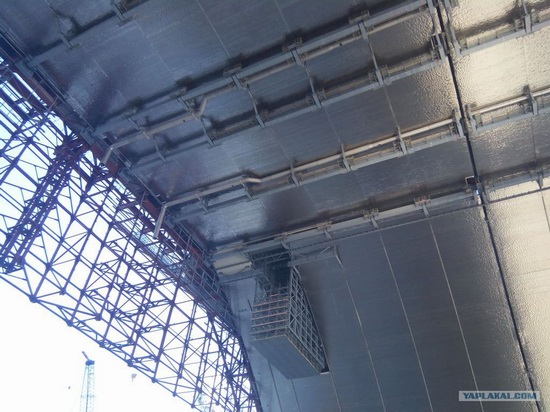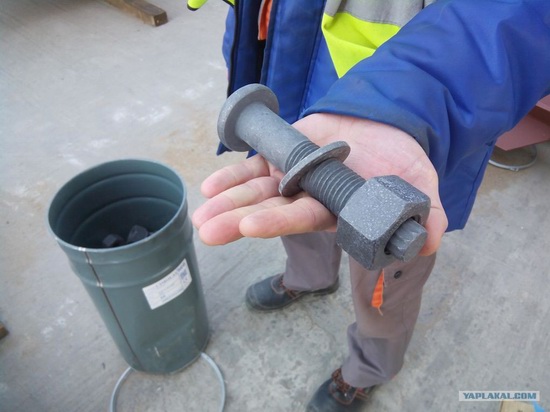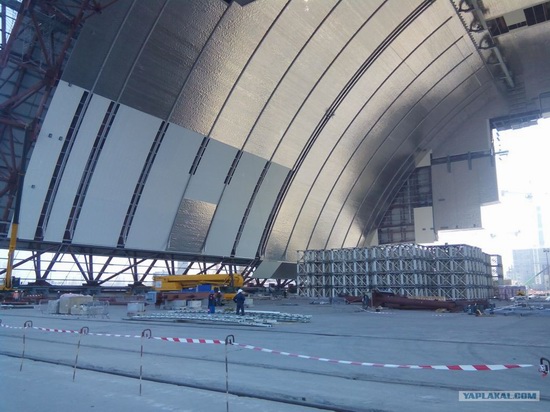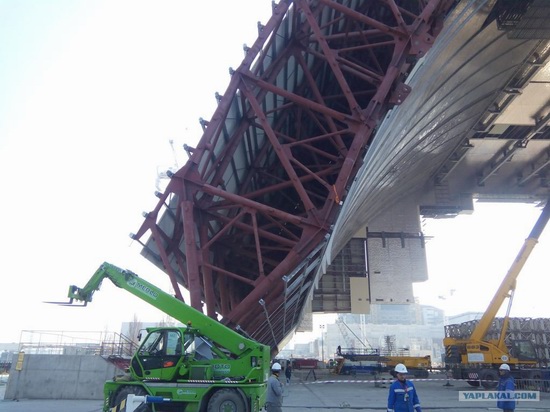 Tags: Pripyat city
<< The former residence of Viktor Yanukovych in Mezhyhiria
No comments yet.