TAG | Kirovograd oblast
Abandoned opencast brown coal mine Morozovskiy is located near the city of Oleksandriya (Kirovograd oblast). The enterprise is under liquidation, coal mining is not carried out for 5 years, despite the fact that the brown coal reserves are sufficient for at least another 20 years of active mining.
The mine is flooded by groundwater. Several machines were built before the Second World War. Photos by general-kosmosa.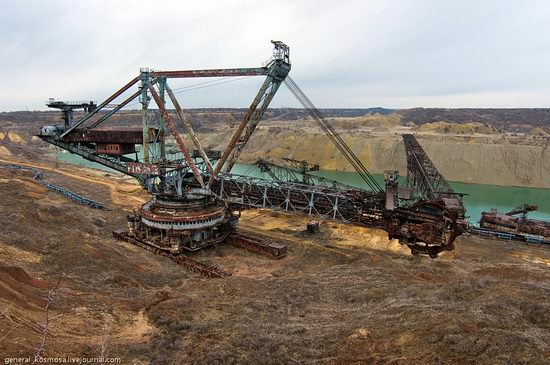 Tags: abandoned · Kirovograd oblast · Oleksandriya city