"Pevcheskoe Pole" ("Song Festival Grounds") is an area for concert performances in the Pechersk Landscape Park in Kiev. In general, the place can be described as open space for concerts and festivals.
Since the early 1990s, annual flower show is held here. This year an exhibition of flower cars is opened here.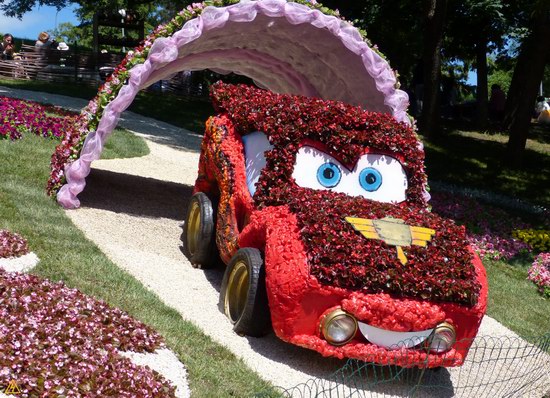 You can reach it from the Naberezhnoe (Embankment) highway (up the stairs) – bus stop "Park Otdykha" of bus #51 or minibus #500 or from the Kiev-Pechersk Lavra from Lavrskaya Street. Photos by maxiwell83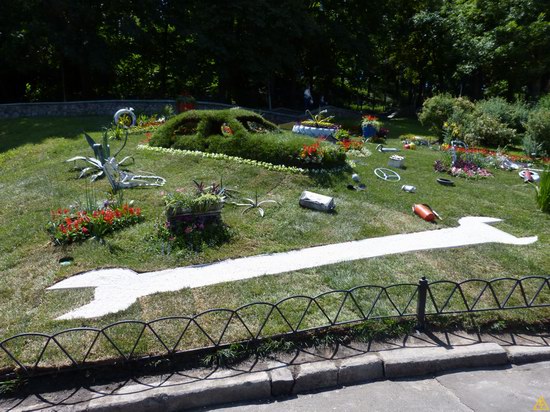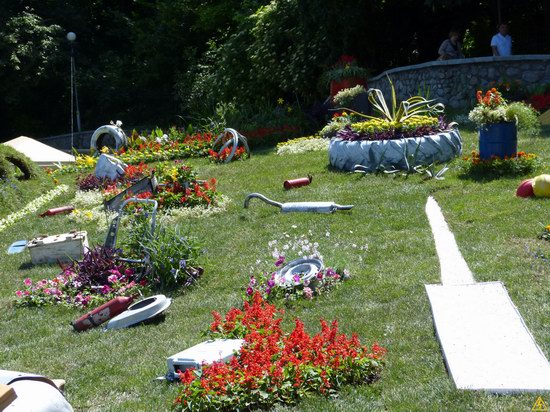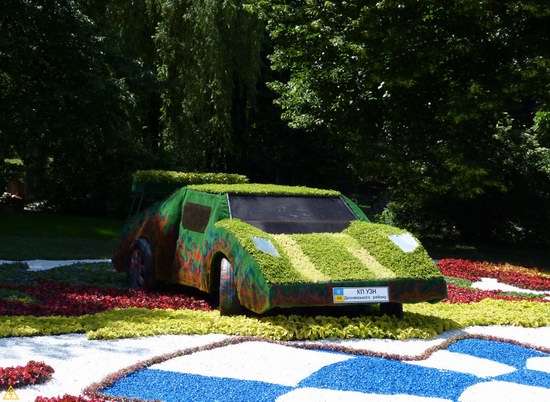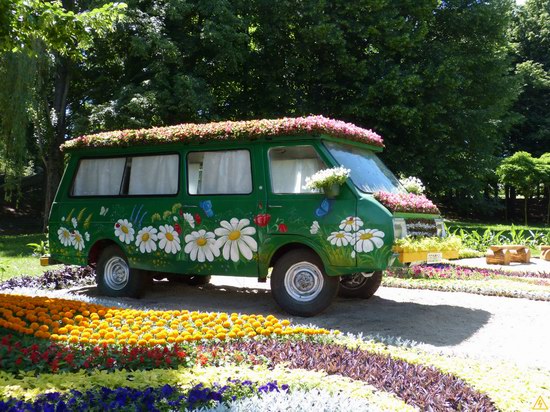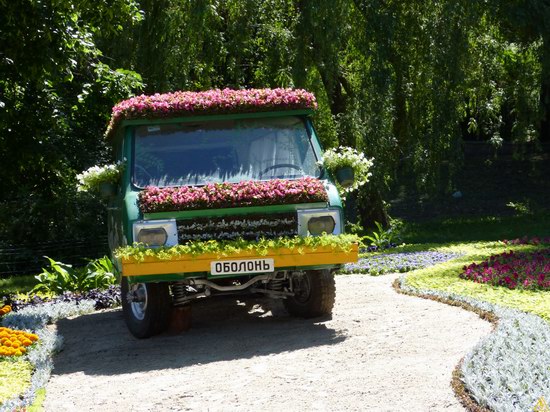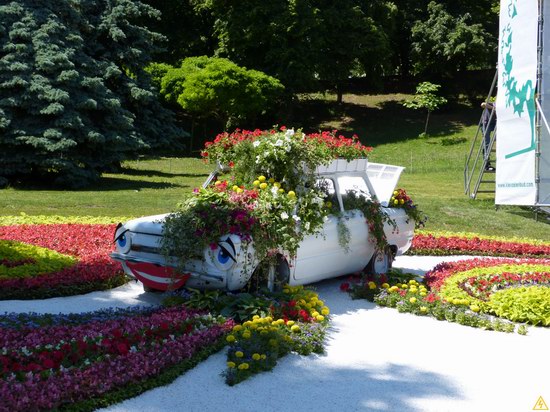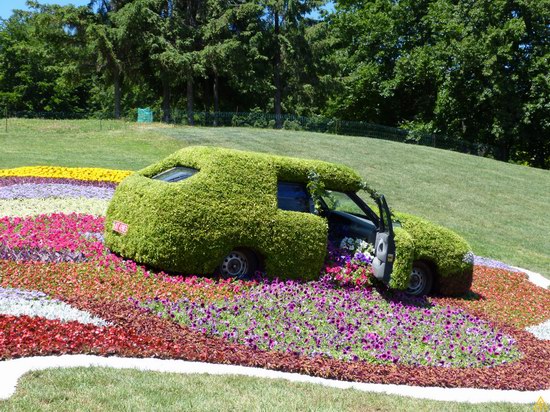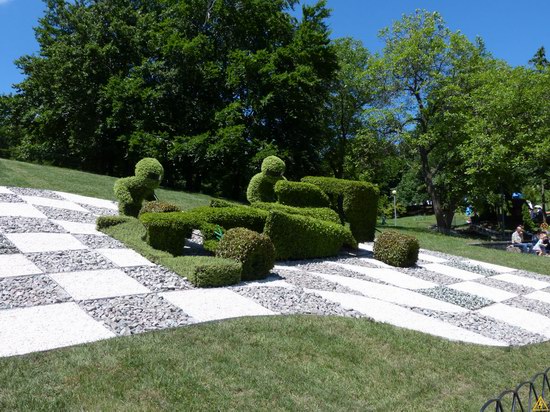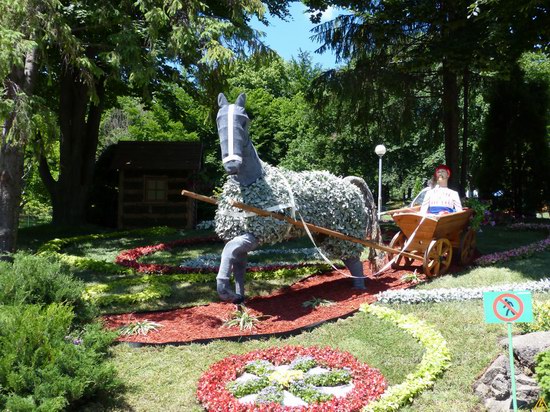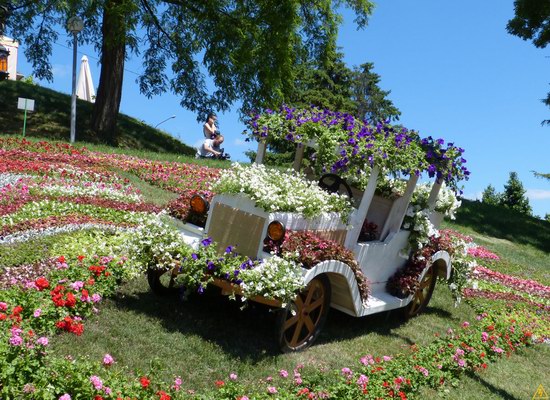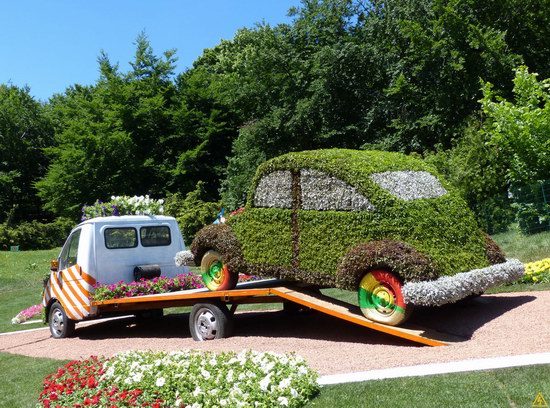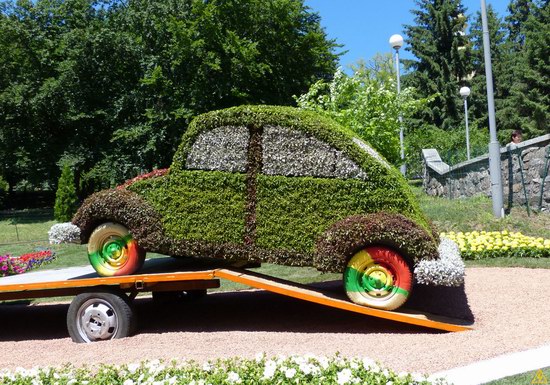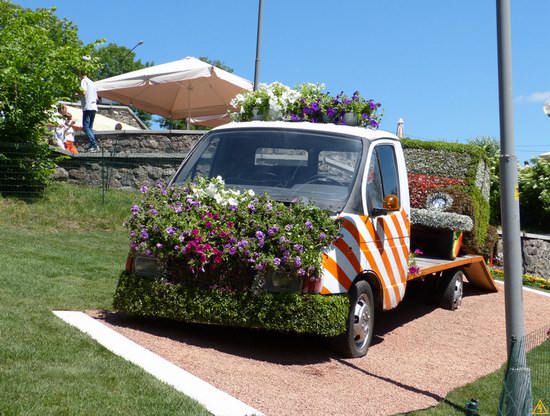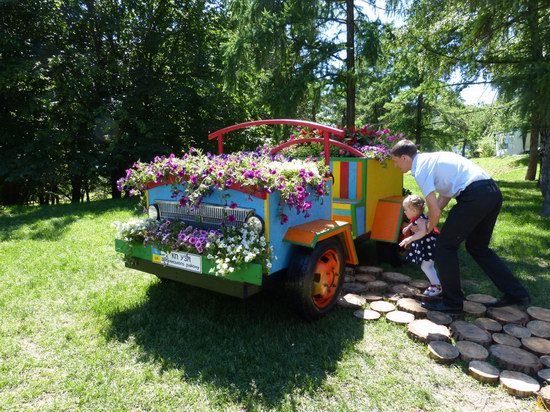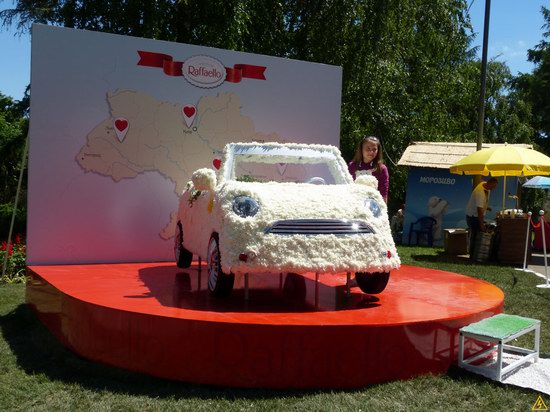 Tags: Kiev city
<< Sudak – seaside resort city in Crimea, Ukraine
No comments yet.