In the very center of Kiev, at the bottom of the Cherepanova Hill, there is the place where one of the biggest clusters of sports facilities in Europe is located.  Since 1996 it has the name of National Sports Complex "Olympic".
After being reconstructed the stadium connects Ukrainian sports history of 80 years with European experience and ultramodern technologies. Among all sports arenas that are being prepared for Euro-2012 Olympic NSC is the largest, the total capacity will be 70,050 spectators' places (68,055 places for EURO-2012).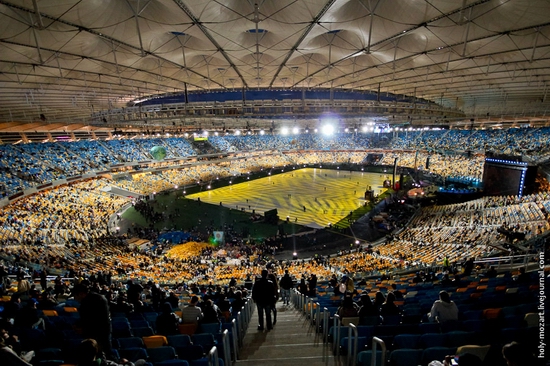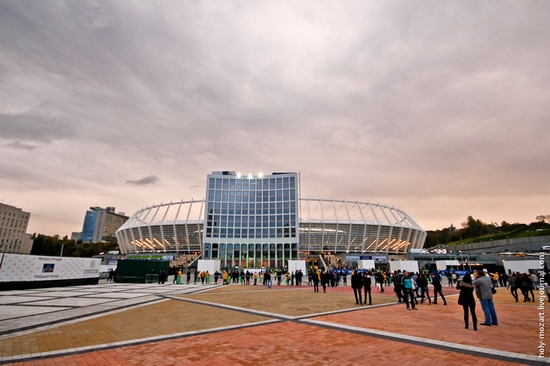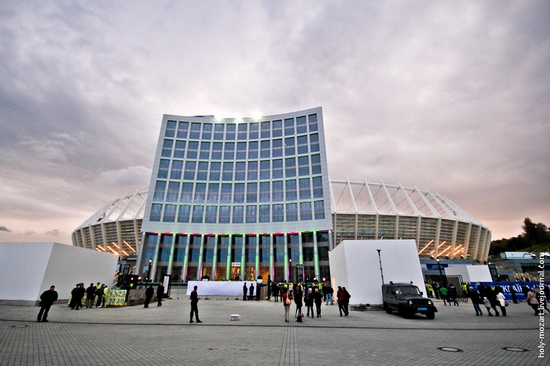 A face of the stadium is a glass frontage and a covering as hanging canopy made of translucent synthetic membrane which covers 100% of spectators' places. NSC Olympic is considered the main stadium of future Europe championship. It is the stadium on which final competition and closing ceremony will be held. Photos by Sergey Nagorny.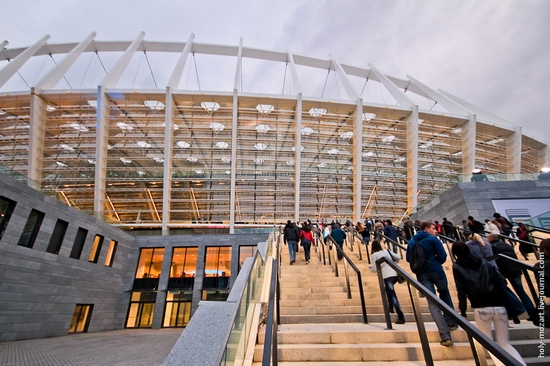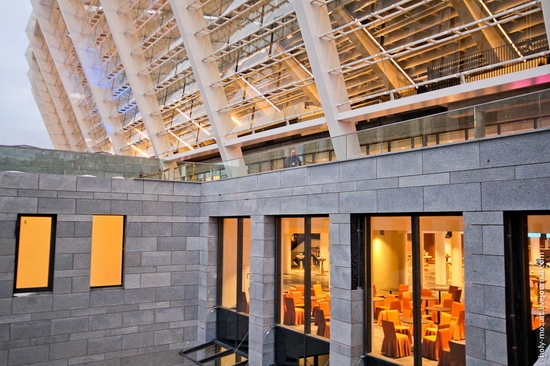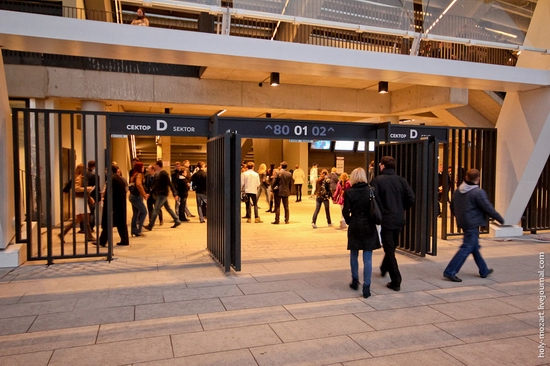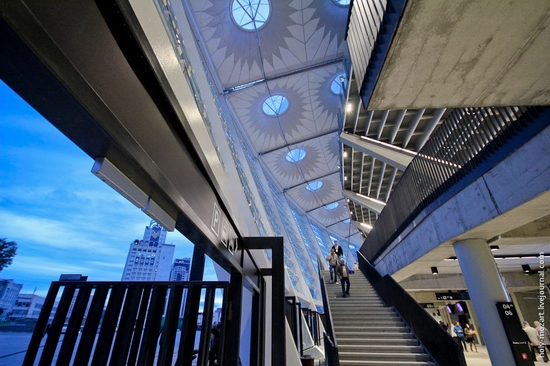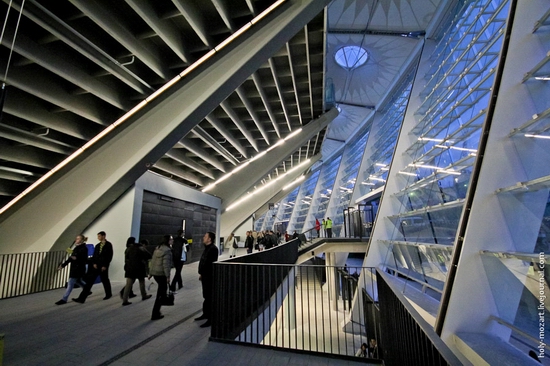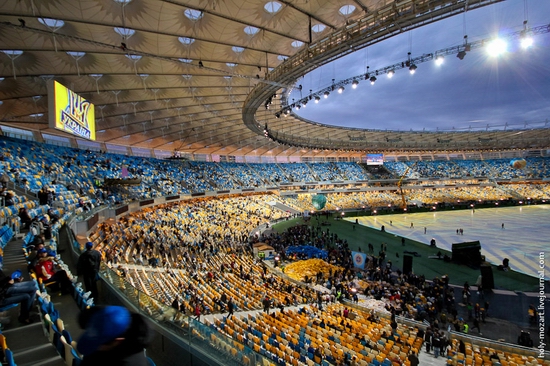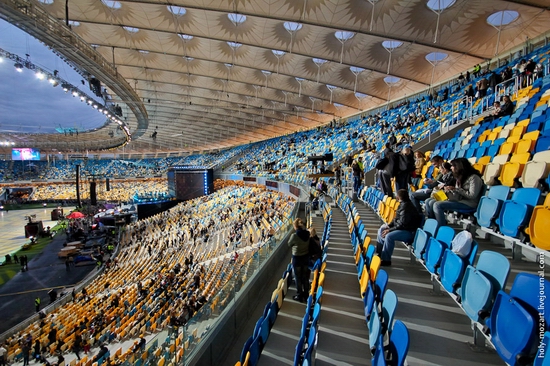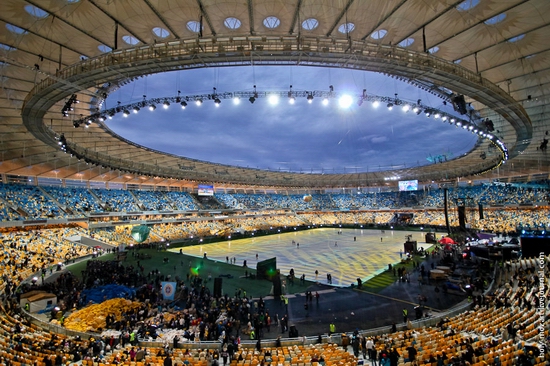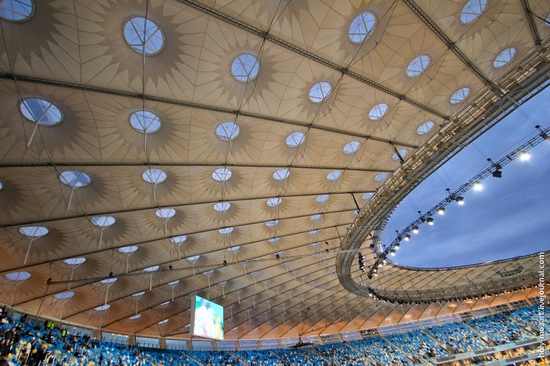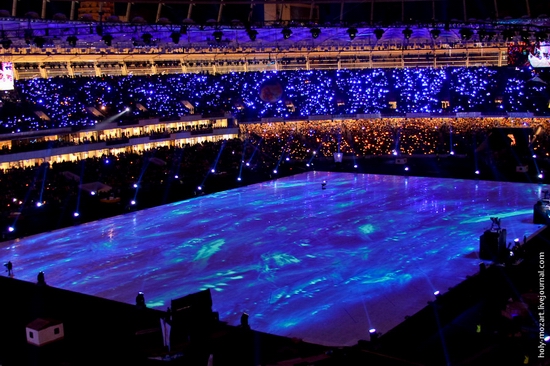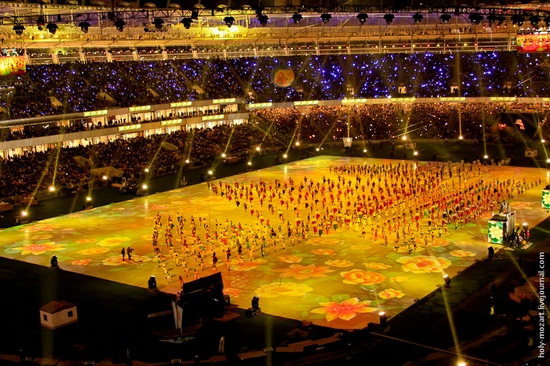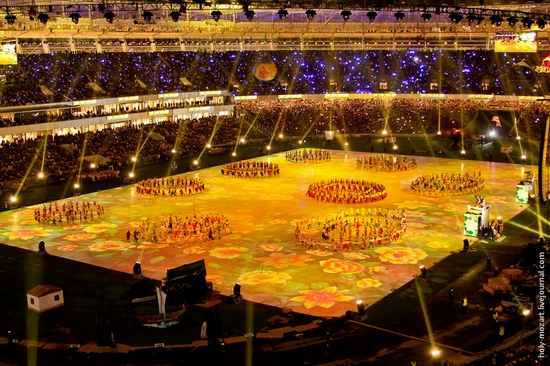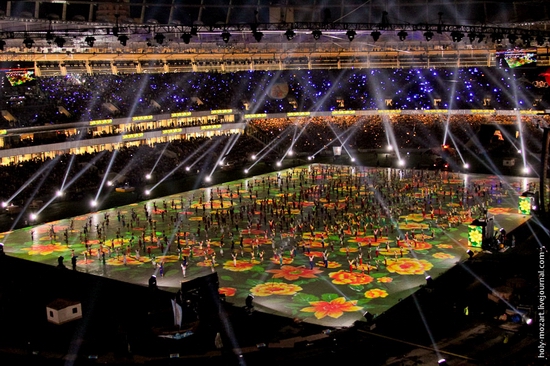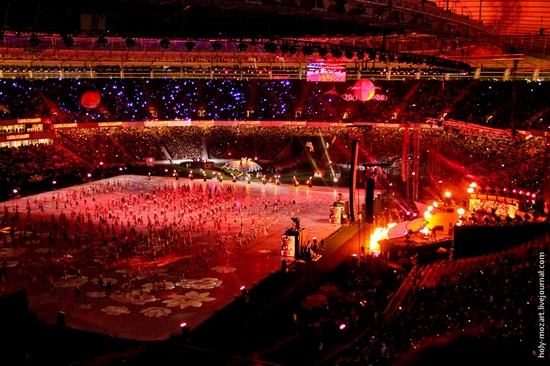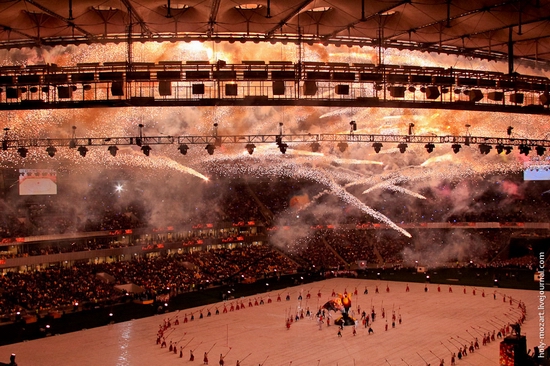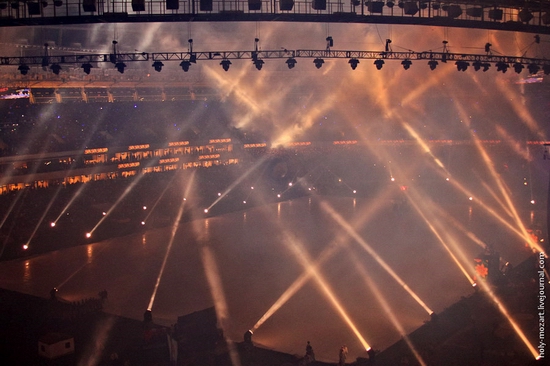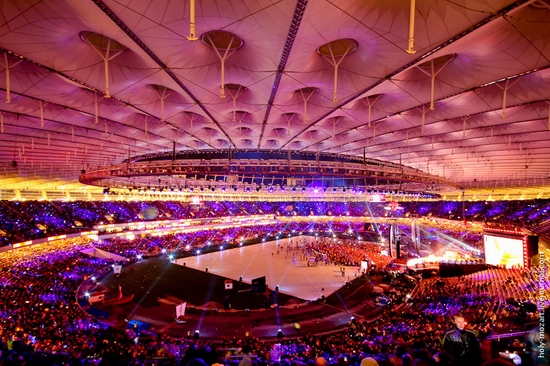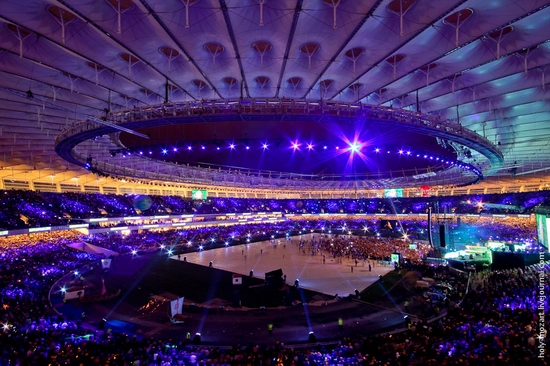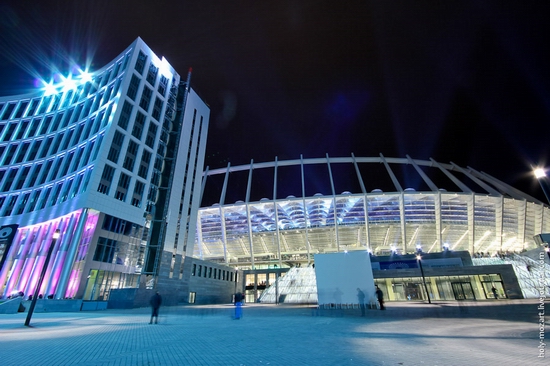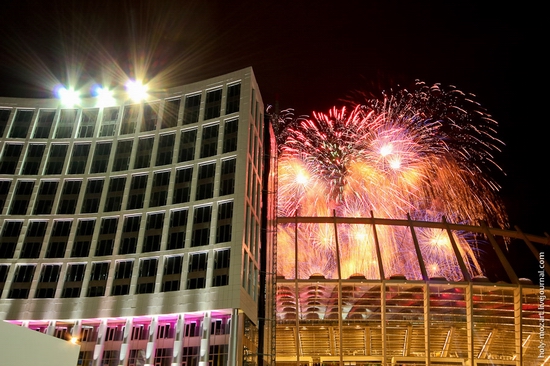 << The biggest in Europe light and music fountain
No comments yet.