Eski-Kermen is a medieval fortress-city located in the southwestern part of Crimean peninsula, about 14 km to the south of Bakhchisaray city. The name Eski-Kermen means "Old Fortress".
The territory of the city occupies an area of 8.5 hectares, with a length of 1040 m and 170 m in width. Eski-Kermen was built on the plateau bounded by cliffs up to 30 m tall. Photos by Denis Frantsouzov.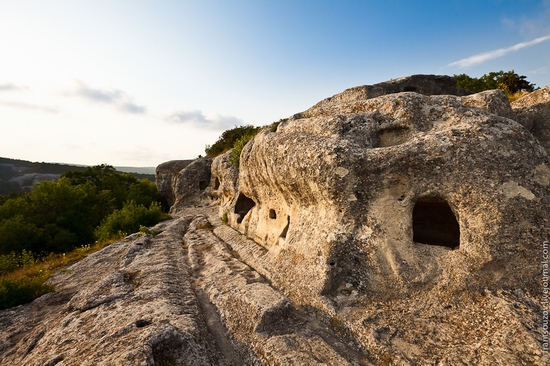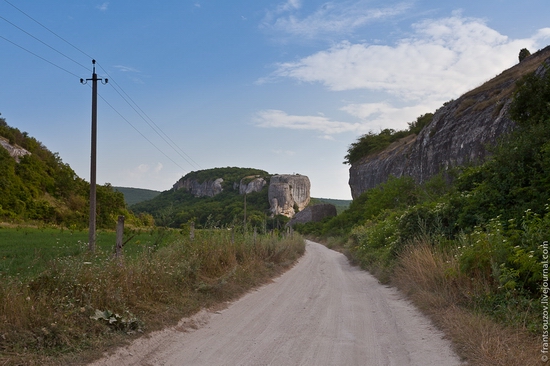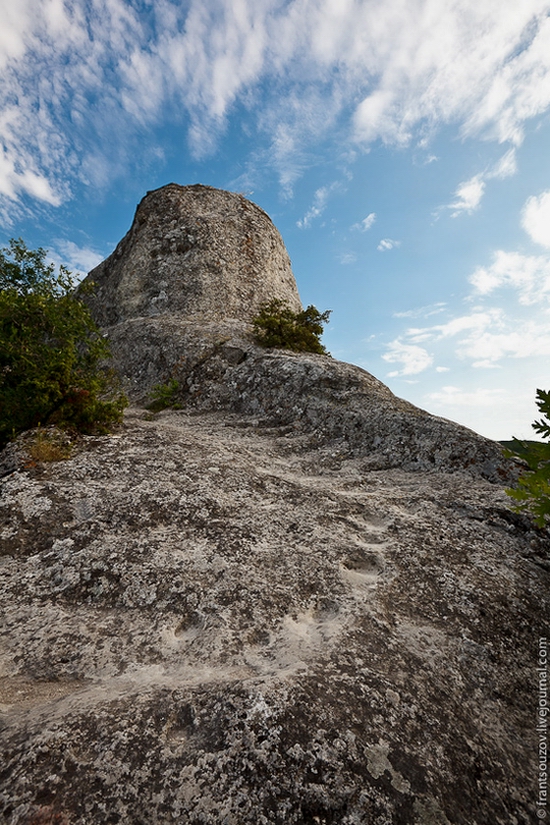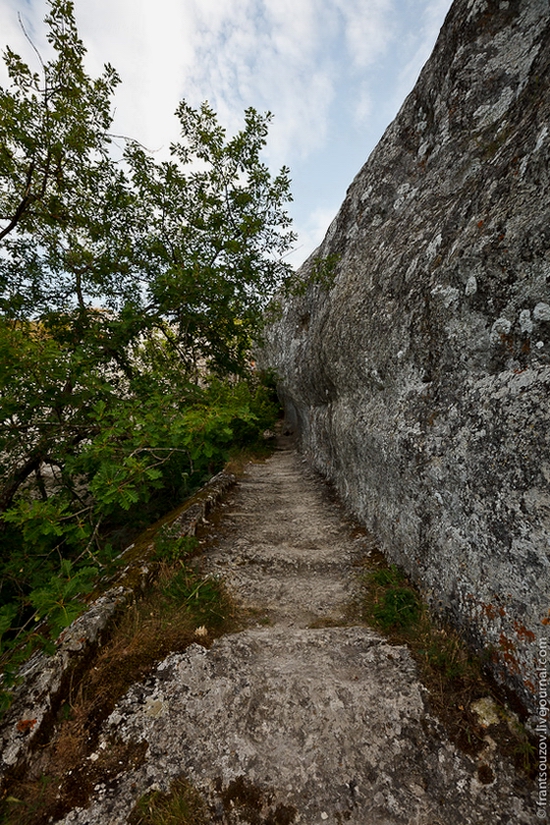 Eski-Kermen was founded at the end of the 6th century as Byzantine fortified post. The history of the town is almost unknown until the 10th century because it was a minor fortification. In the 10th century the expansion of the town began. It was flourishing in the 12th and 13th centuries, when the population exceeded 2,000. About 350 caves were cut down in the city itself, about 50 outside of it.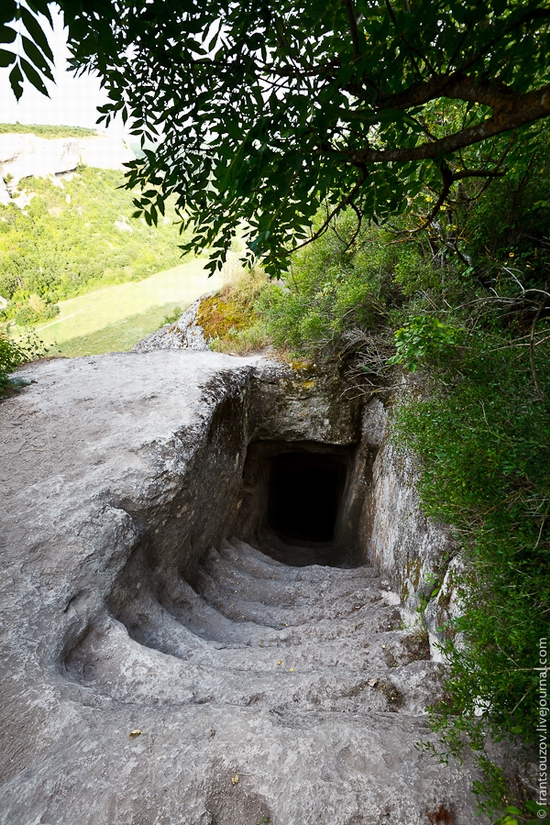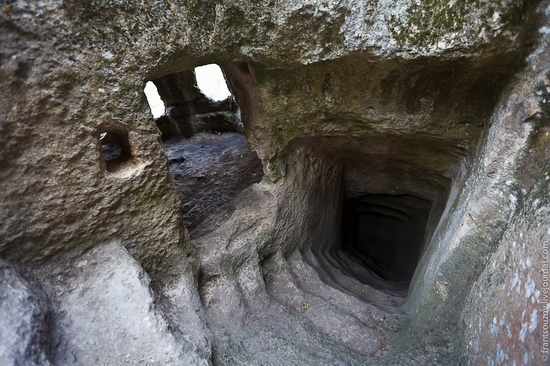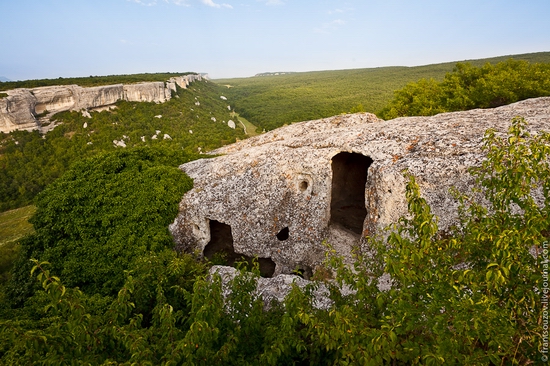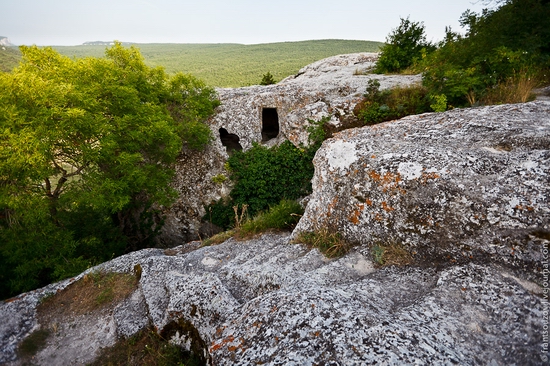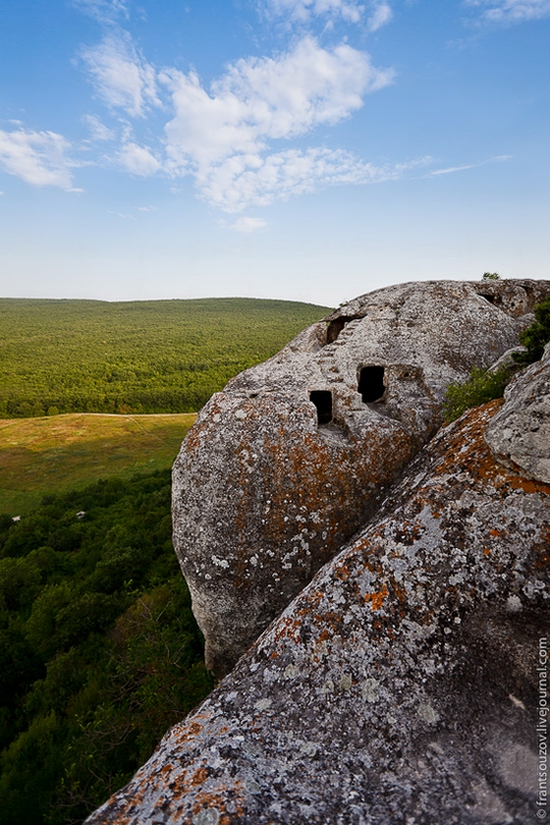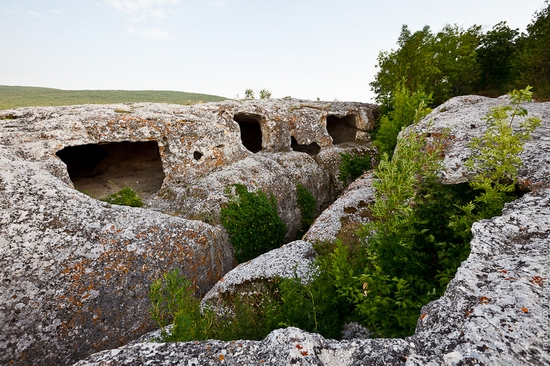 In 1299 Eski-Kermen was destroyed by the troops of the Mongols, and was no longer able to fully recover its former importance. In 1399 the Mongol army destroyed the rebuilt city again and completely devastated it. It was never restored again.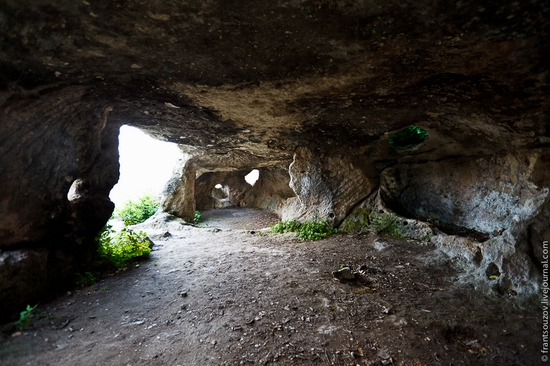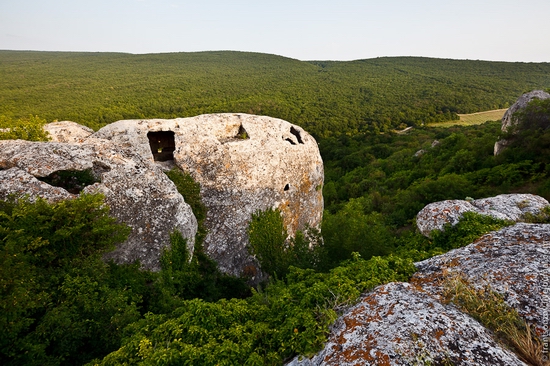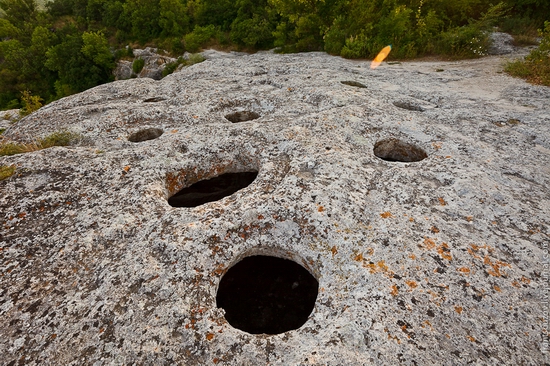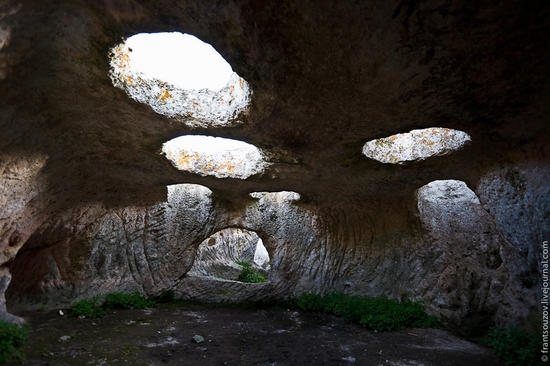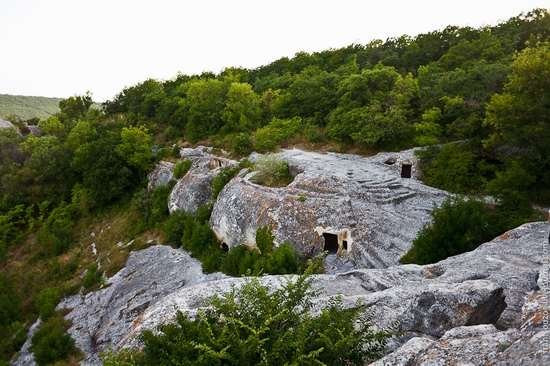 Only numerous caves have survived till nowadays. The ruins of the city overgrown with trees were buried under the ground. The local population has never known the real name of the ancient city, calling it the Cherkess-Kermen, and later the Eski-Kermen, which means "Old Fortress".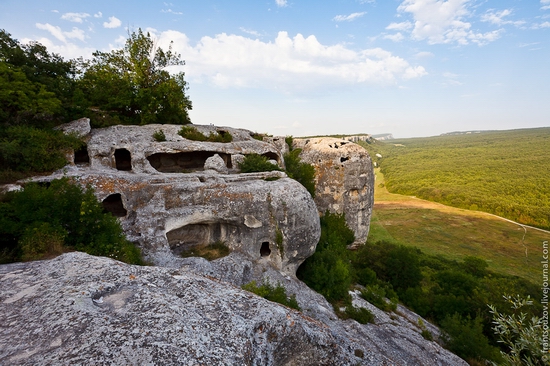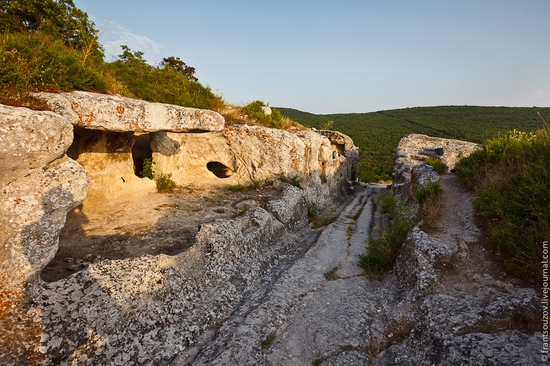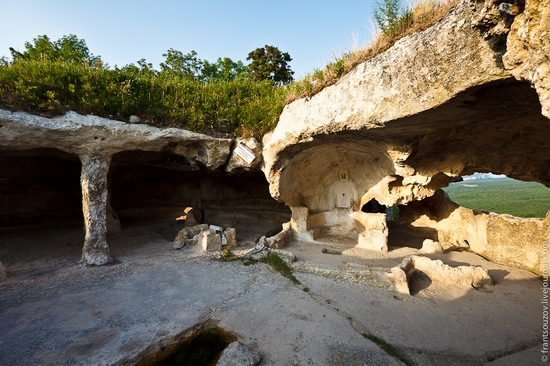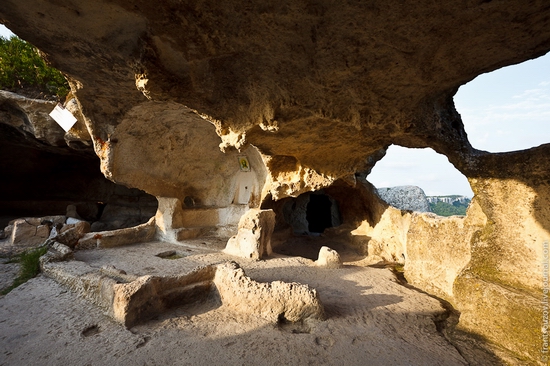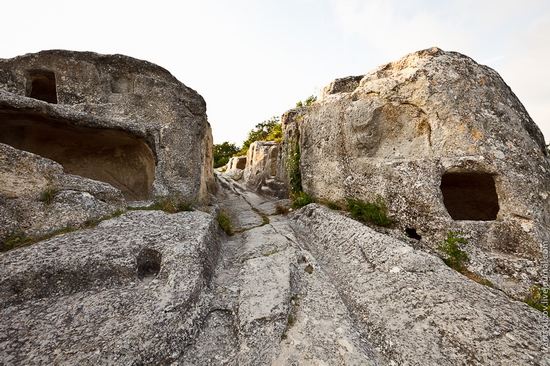 Tags: Crimea Republic · fortress
<< Opening ceremony of the biggest stadium of EURO-2012
1 comment