Tonight unidentified people painted the star on one of Stalin's skyscrapers in the center of Moscow in the colors of Ukrainian flag and raised the Ukrainian flag over it.
At about 10 am, the worker climbed to the top of the building (180 meters), made a selfie and removed the flag. Photos by Ilya Varlamov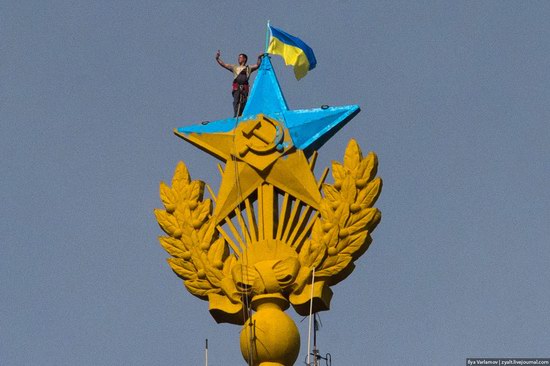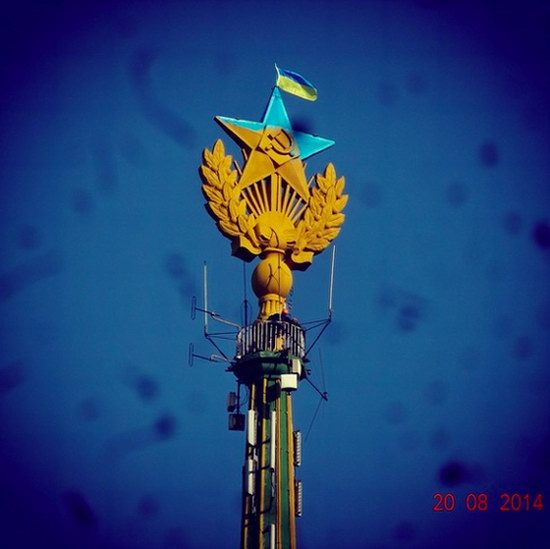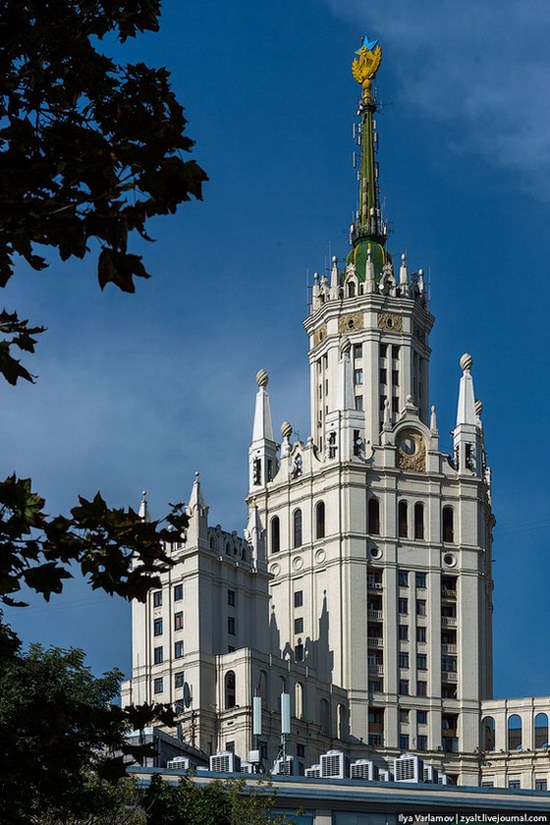 Update: The author of this art-performance dedicated to the Independence Day of Ukraine announced himself – Mustang Wanted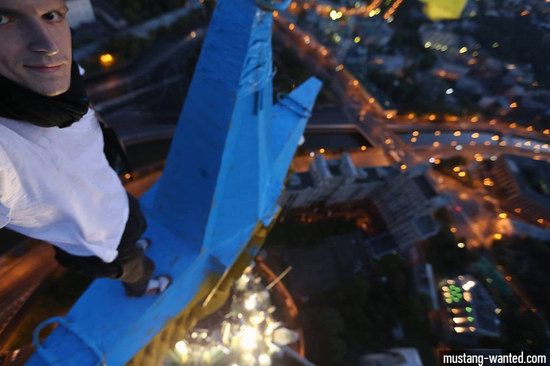 Tags: No tags
<< The Parade of Vyshyvankas in Kyiv
No comments yet.