Pomoryany, included in the list of historical towns and villages of Ukraine, is an urban-type settlement with a population of about 1,300 people located in the Zolochiv district of the Lviv region, about 92 km east of Lviv.
One of the local attractions is the Catholic Church of the Holy Trinity, an architectural monument of national importance founded in 1738. The construction of this church was completed only in 1812. The church combines the styles of Classicism and Gothic. Pomoryany on Google Maps. Photos by: Maxim Ritus.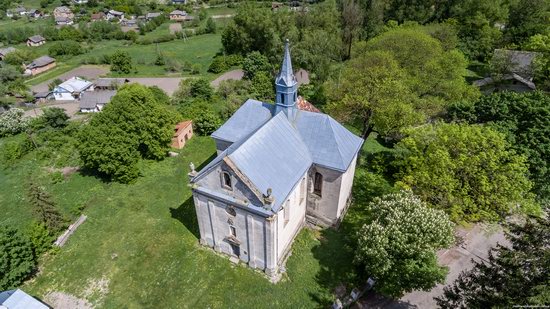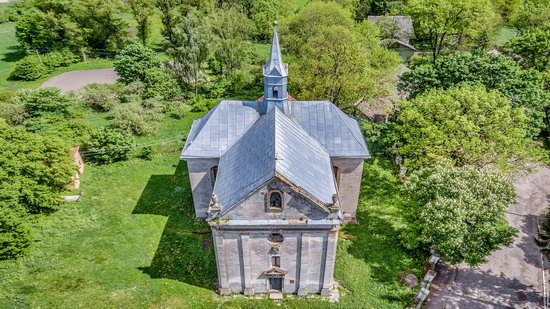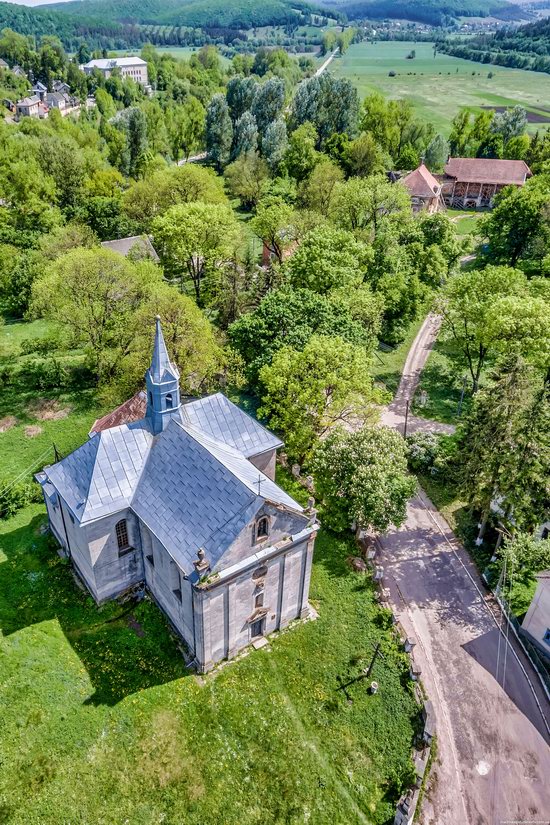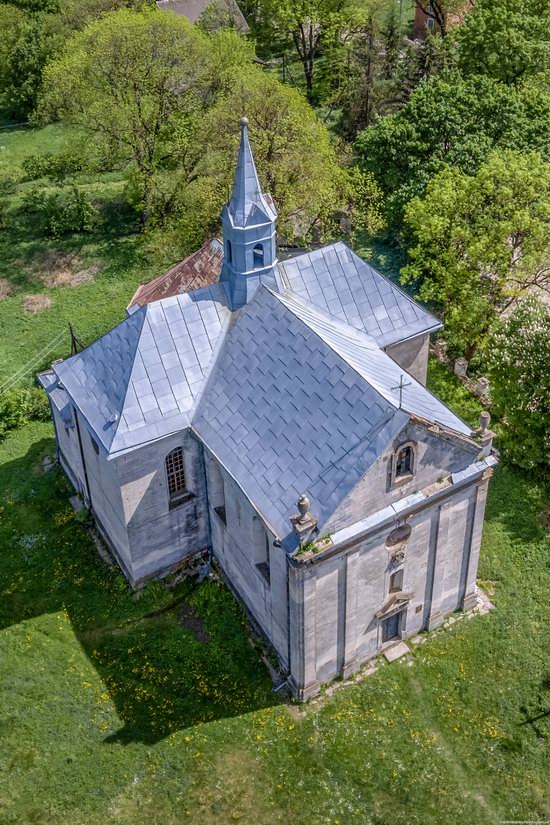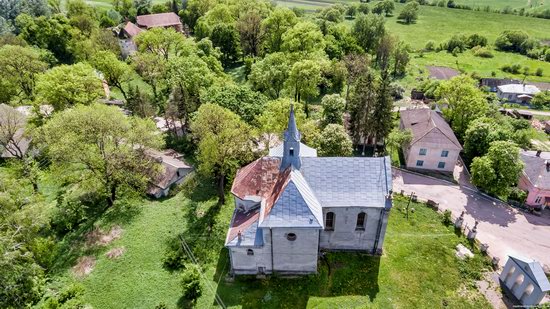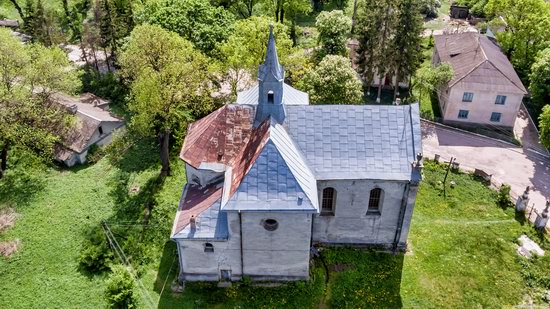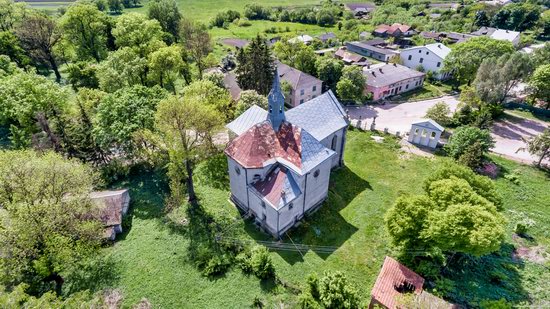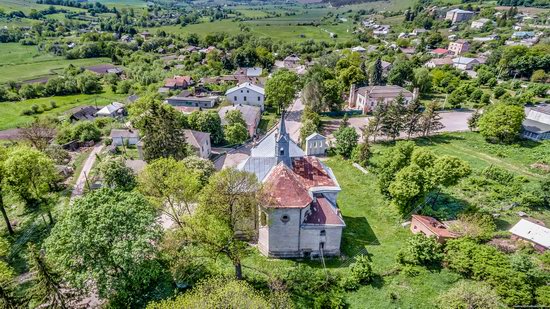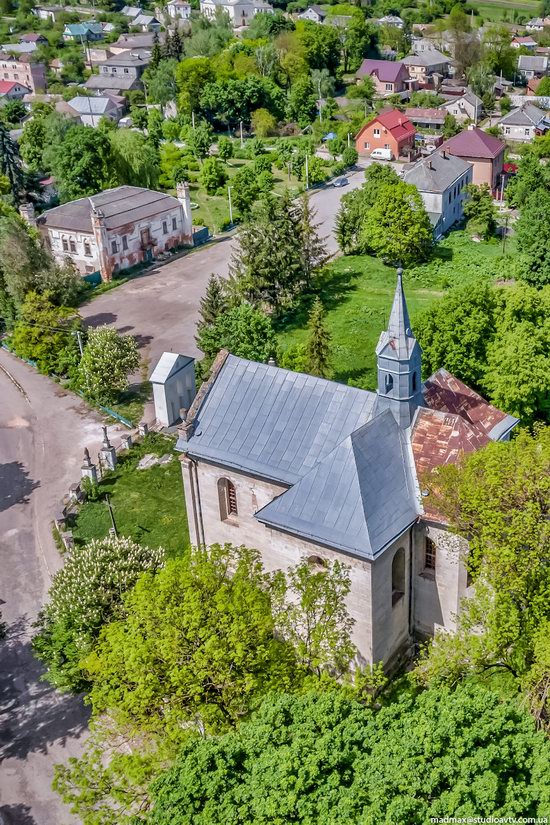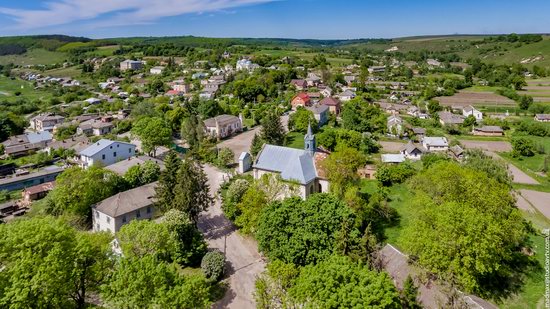 In 1854, during the fire, the interior of the church was severely damaged, but it was possible to restore it.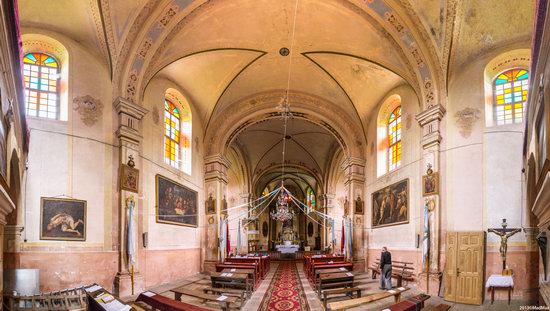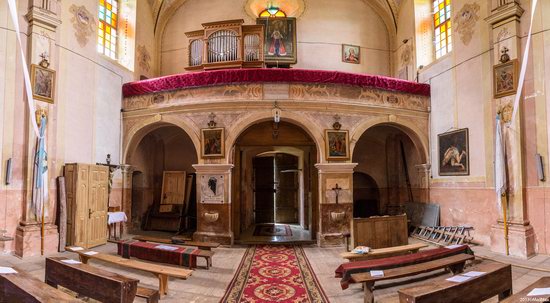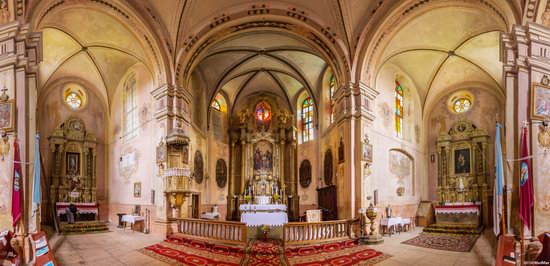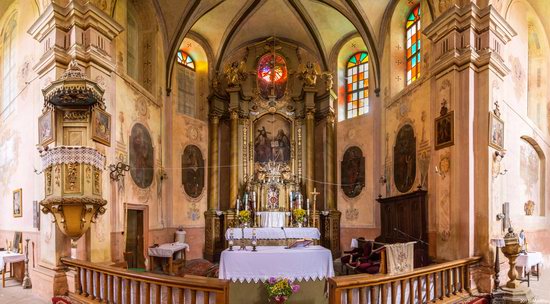 On the facade there is a coat of arms with the traditional for Galicia Masonic symbol – the eye in the triangle, as well as the faces of two boys.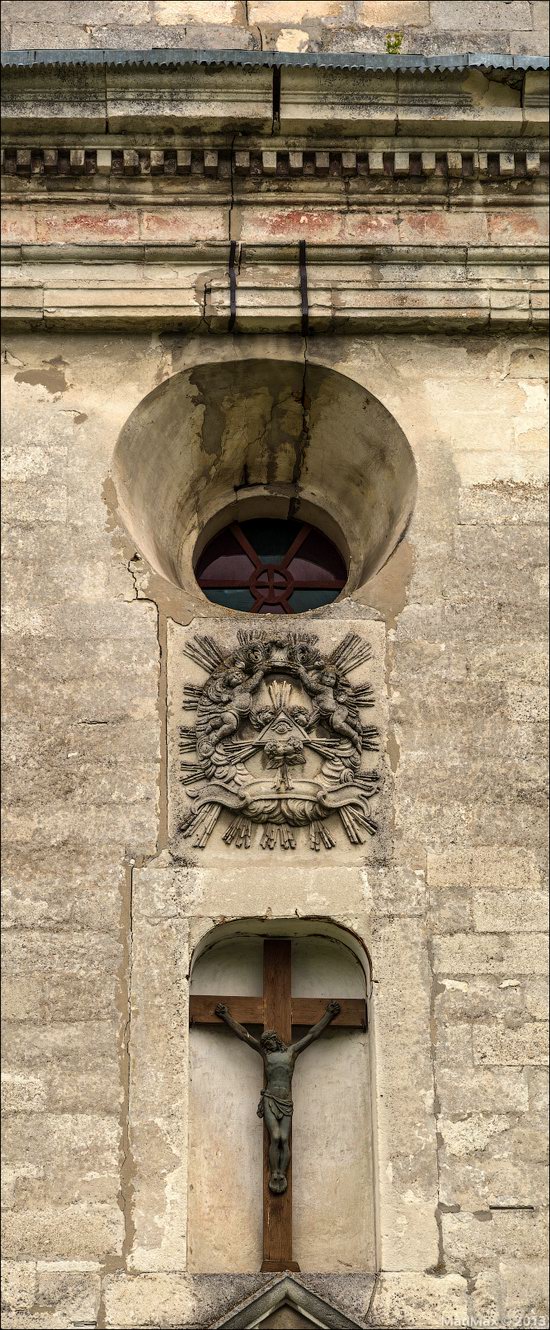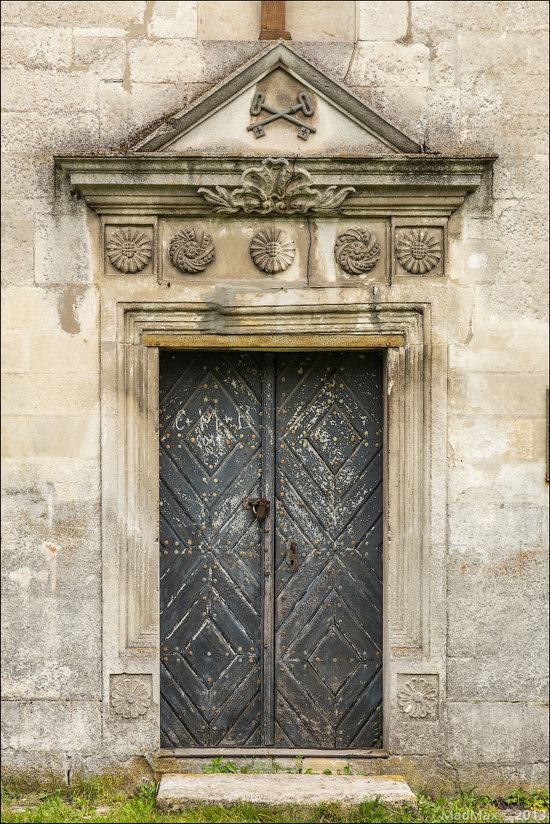 Tags: church · Lviv oblast
<< Wooden Church of St. Nicholas in Lishchyny
No comments yet.