Matkiv is a village with a population of about 400 people located in the very south of Lviv Oblast. Here you can see several monuments of architecture of national importance.
The main attraction of this place is the monumental wooden Church of the Holy Virgin (1838) of the Ukrainian Greek Catholic Church. Matkiv on Google Maps. Photos by: Maxim Ritus.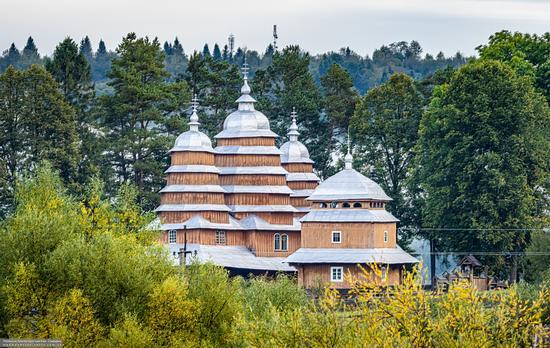 This monument of architecture and monumental art of the Boykos (or simply Highlanders), together with other wooden churches of the Carpathian region, is included in the UNESCO World Heritage List. The church is located on a low hill in the central part of the village.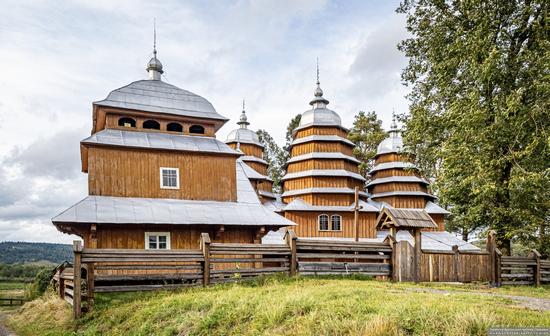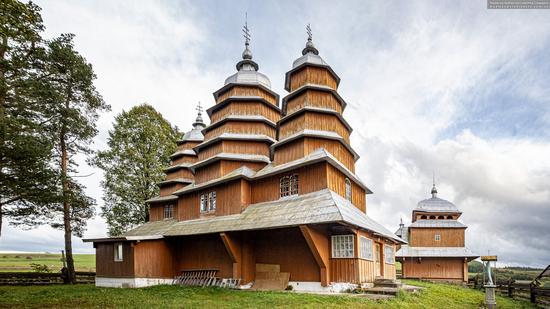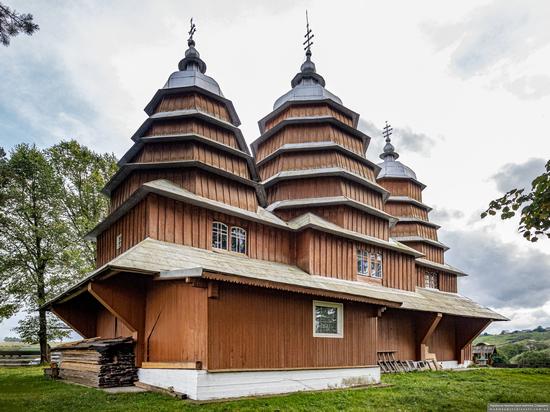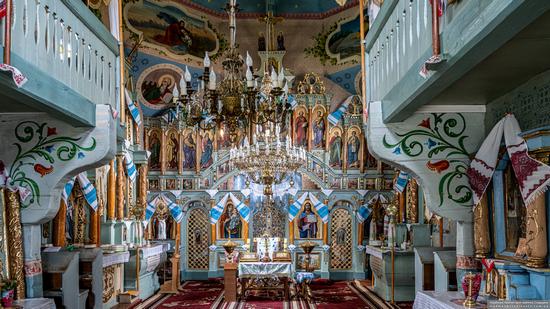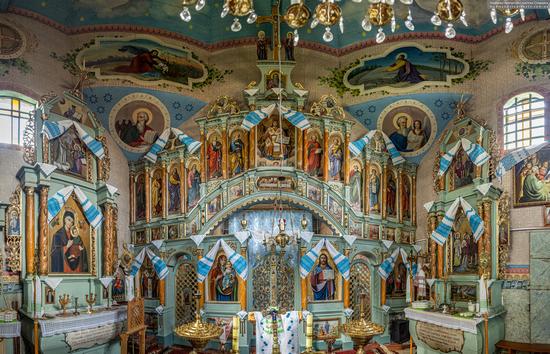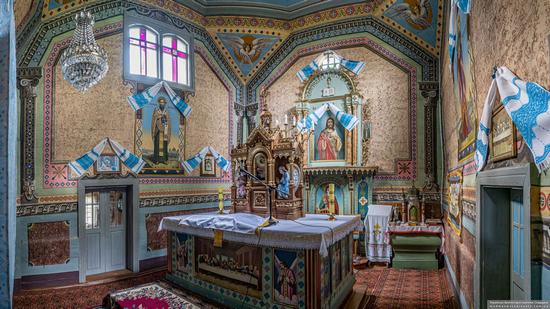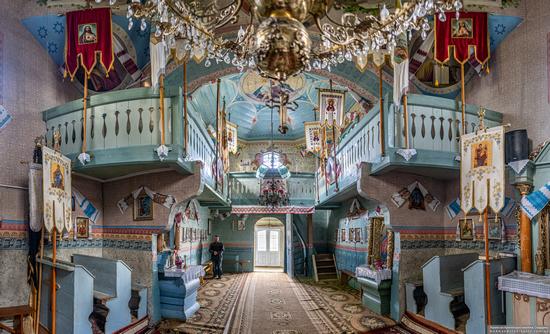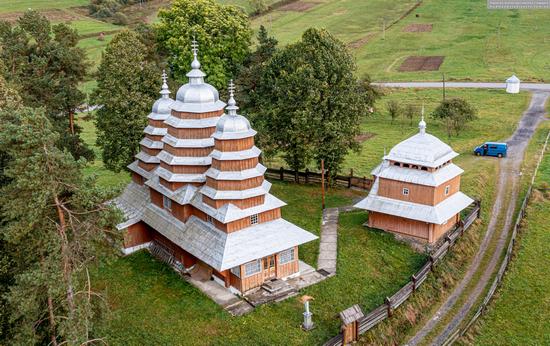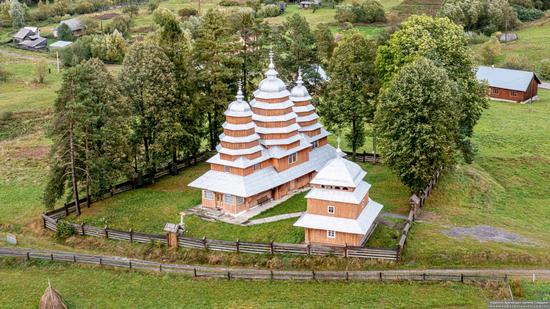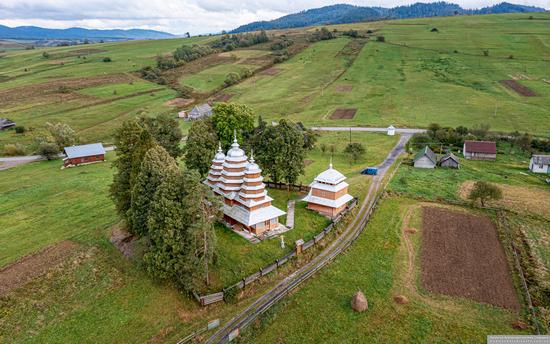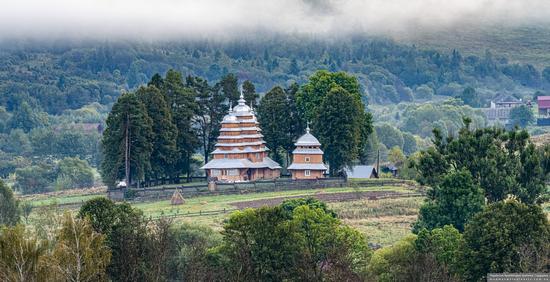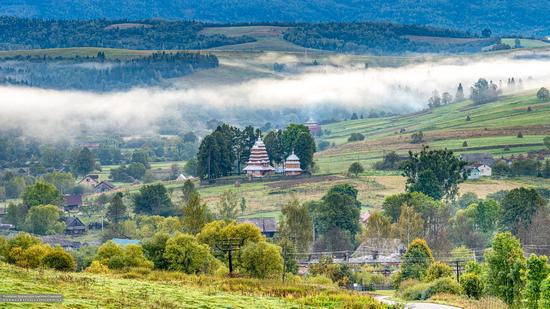 Tags: church · Lviv oblast
<< Horyanska Rotunda – one of the oldest churches in Ukraine
No comments yet.