Potelych is a village with a population of about 800 people located in the Zholkovsky district of the Lviv region.
The main attraction of the village is the Church of the Descent of the Holy Spirit – an Orthodox wooden church built in 1502. It is the oldest surviving wooden church in the Lviv region. Potelych on Google Maps. Photos by: Maxim Ritus.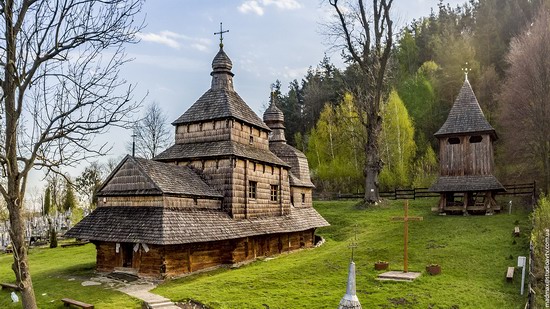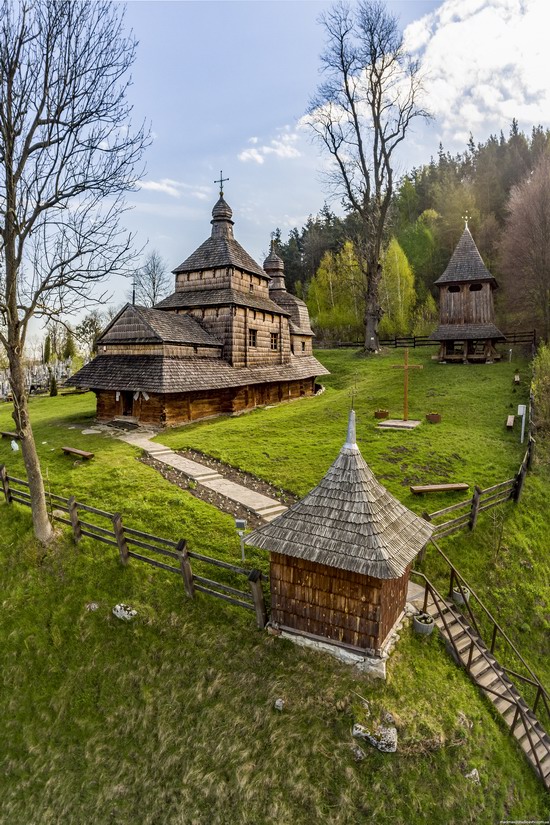 This church is an outstanding monument of architecture and monumental art of the Galician school. In 2013, the Church of the Holy Spirit, along with other wooden churches of the Carpathian region, was included in the UNESCO World Heritage List.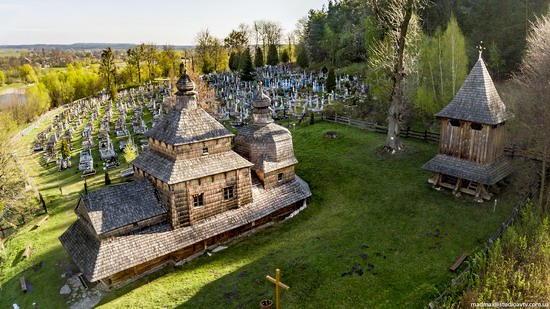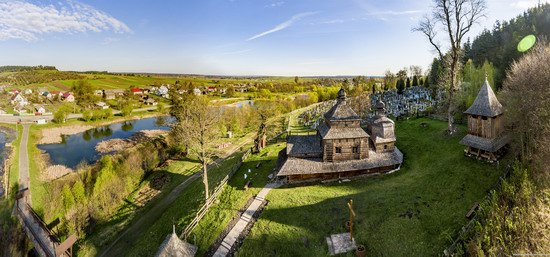 Potelych was first mentioned in the Galicia-Volyn chronicle (part of the Ipatiev Chronicle) in 1262, when Prince Daniel Romanovich stayed here. In 1498, the town of Potelych was granted Magdeburg law and became one of the major economic centers of the region.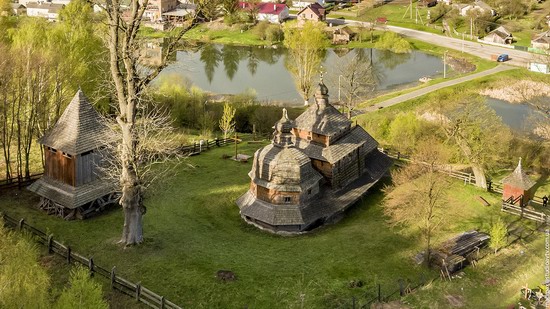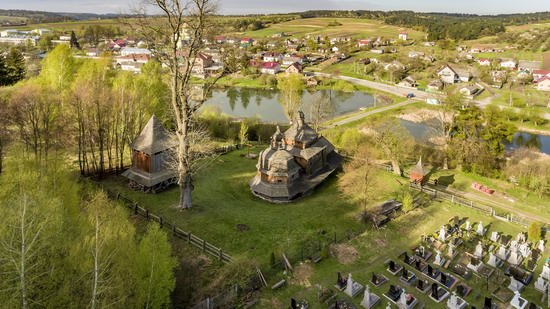 In 1502, as a result of the Tatar attack, the town was partially burned. The same year, the Church of the Descent of the Holy Spirit was built by local potters on the site of the Church of Boris and Gleb, which was burned by the Tatars.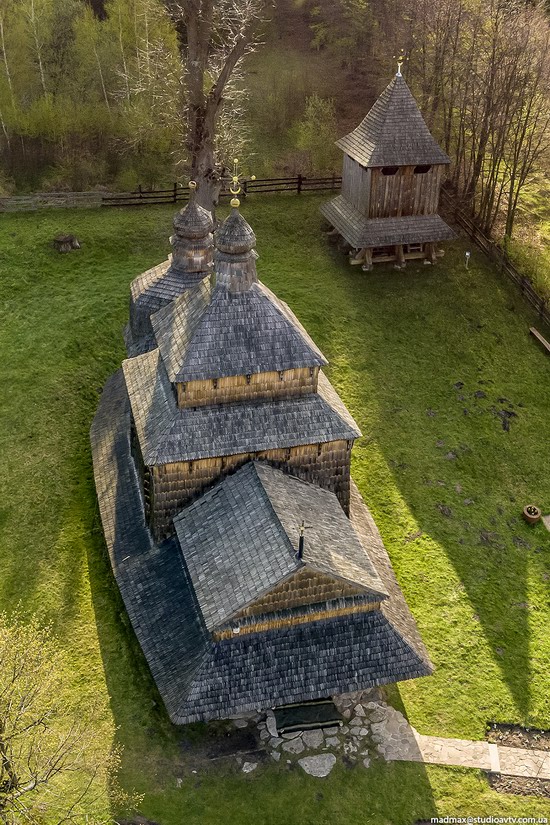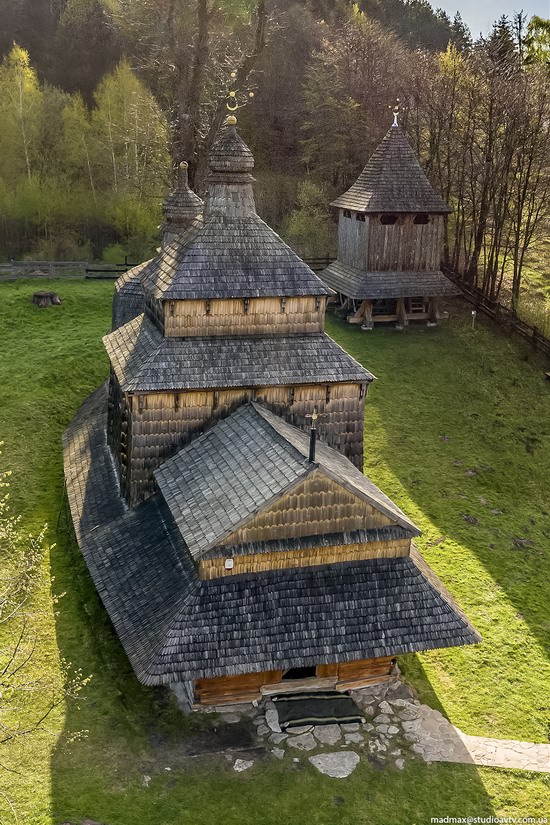 In 1569, Potelych was again attacked by the Tatars. In 1648 and 1655, Cossack regiments of Bogdan Khmelnitsky passed through the town. In the 17th century, after the main trade route between Lublin and Lviv changed, the town fell into decay and eventually lost its importance.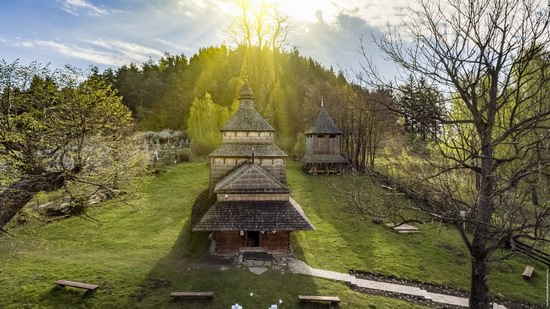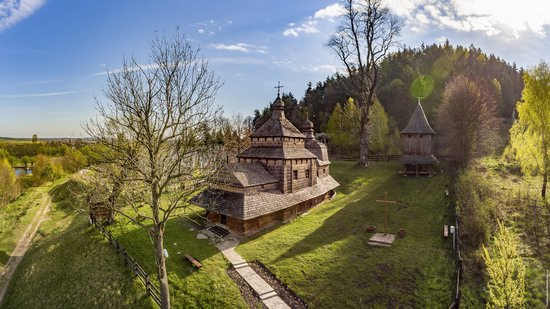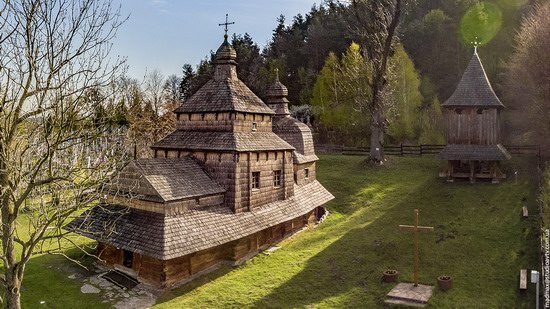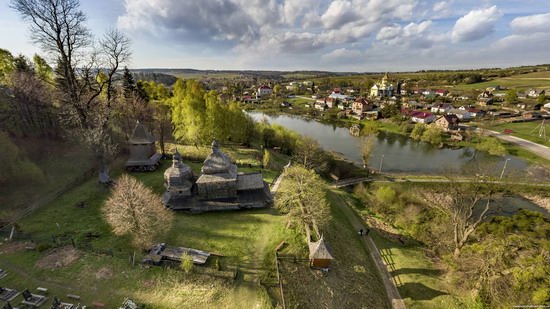 The interior of the church. The paintings on the walls were made in 1620-1640.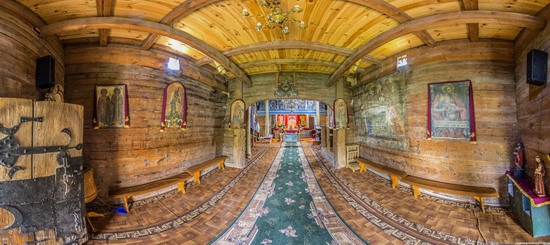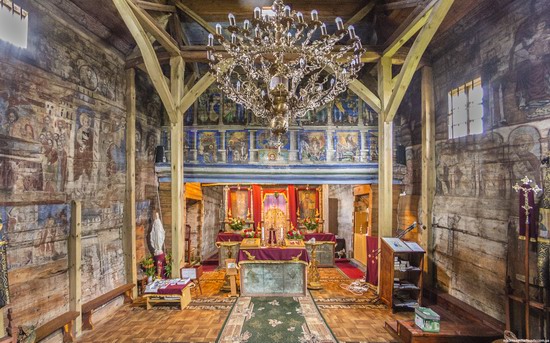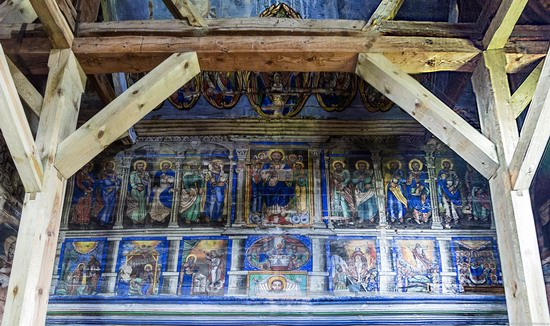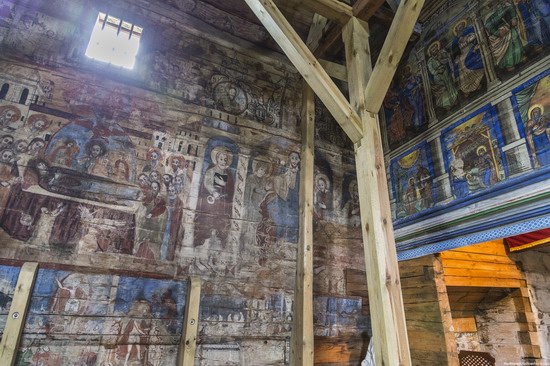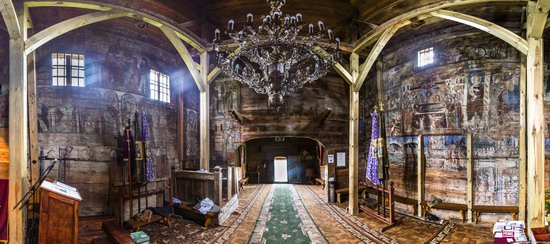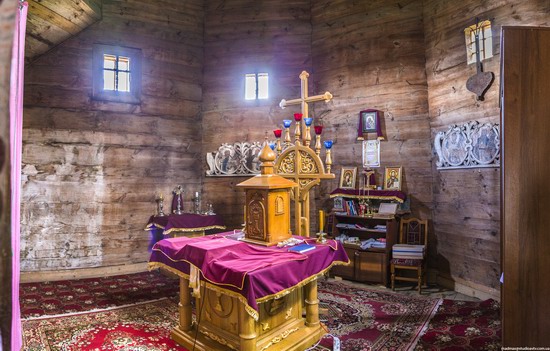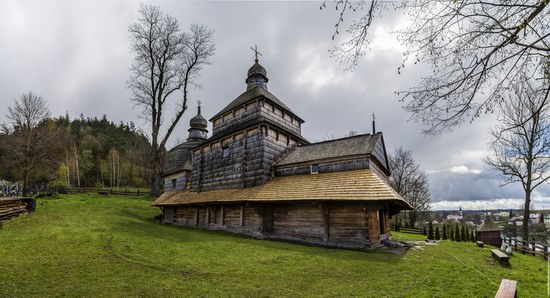 Tags: church · Lviv oblast
<< Bell Tower of Saint Sophia's Cathedral in Kyiv
No comments yet.