The Basilian Fathers Monastery of the Nativity of Christ with the picturesque baroque Church of the Holy Heart of Christ was built on the site of the wooden Basilian church in the town of Zhovkva in 1612.
Initially, the complex was made in the Renaissance style and had a defensive character. Reconstruction, carried out in 1905, completely changed its appearance. Basilian Monastery in Zhovkva on Google Maps. Photos by: Maxim Ritus.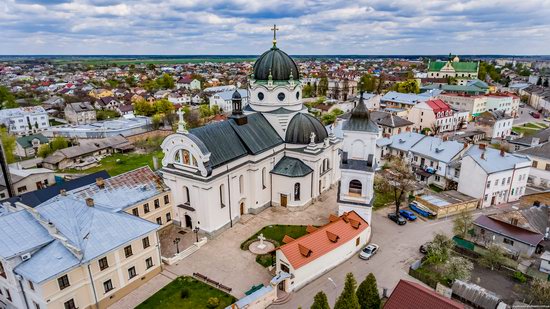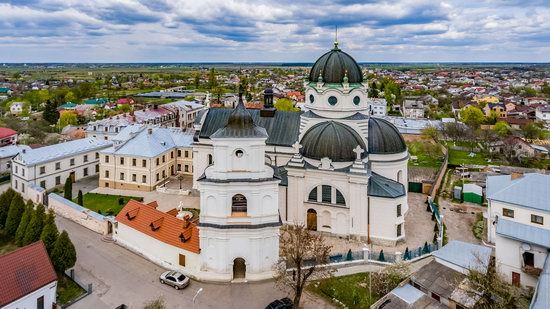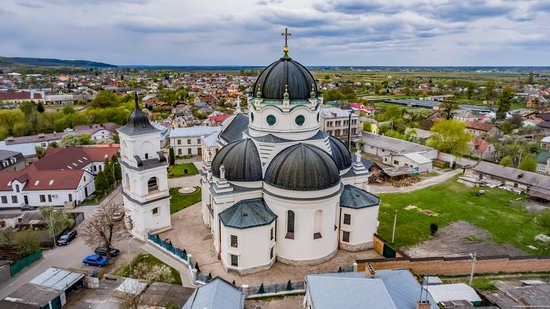 In addition to the church, the monastic complex includes monastic cells, a bell tower, and a printing house.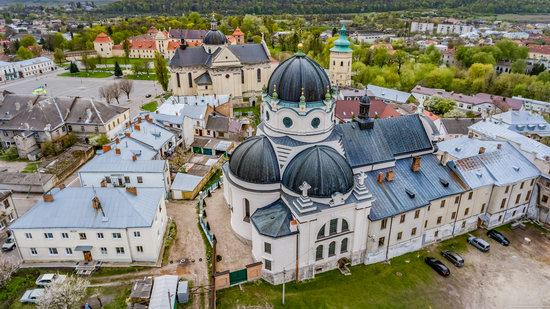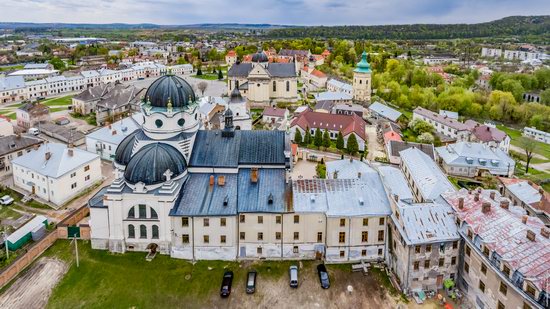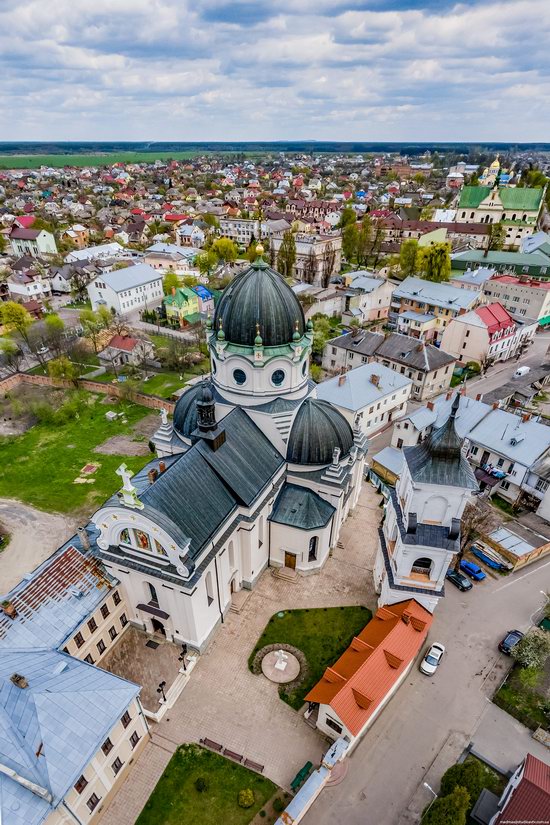 This beautiful and unusual monastery is definitely worth a visit while traveling through Western Ukraine, in particular in the Lviv region.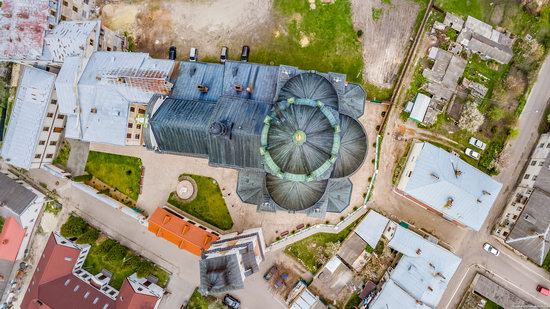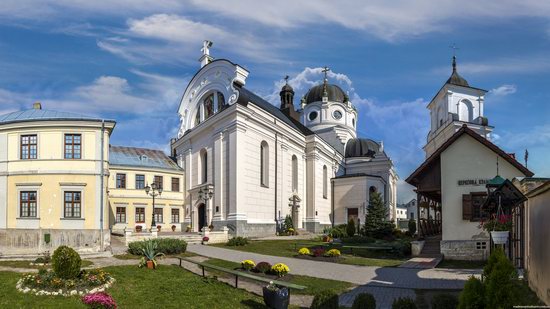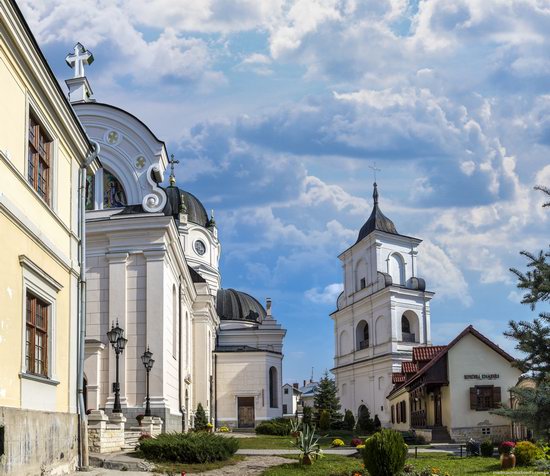 Church of the Holy Heart of Christ is one of the most interesting Ukrainian churches, famous for its murals, combining biblical motifs with national-historical ones.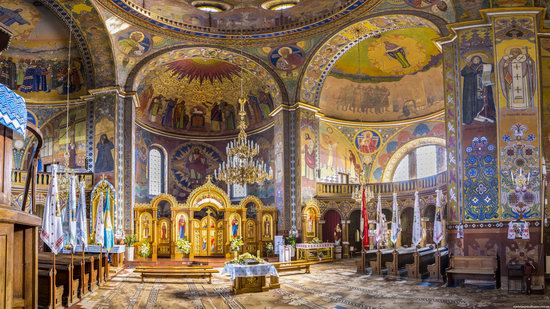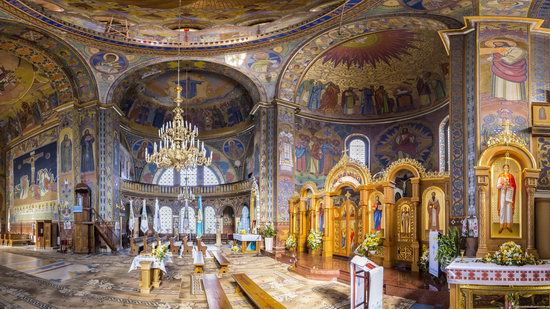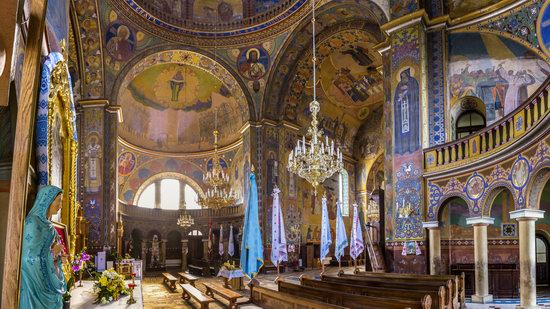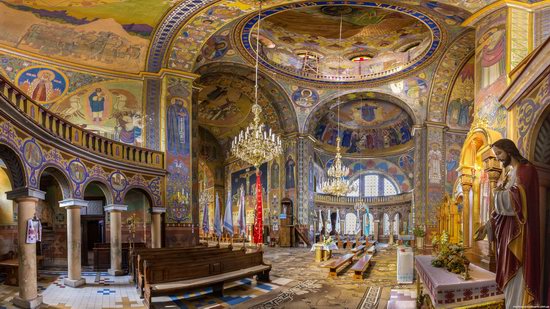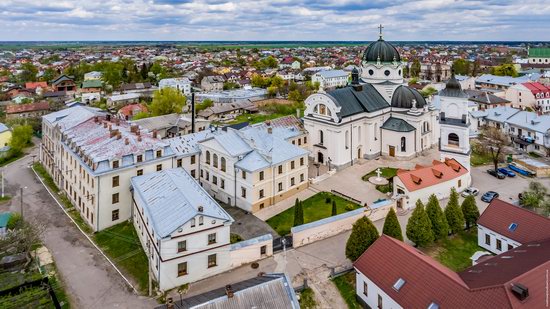 Tags: church · Lviv oblast
<< Bridges over the Dnieper River in Kyiv
No comments yet.