Pidhirtsi Castle, a well-preserved Renaissance palace surrounded by fortifications, is located in the east of the Lviv region in the village of Pidhirtsi.
Roman Catholic Church of the Exaltation and St. Joseph in the Baroque style was built near the palace in 1752-1766. From the church to the castle there is a 300-meter linden alley. Pidhirtsi on Google Maps. Pictures from the video by vnebo.com.ua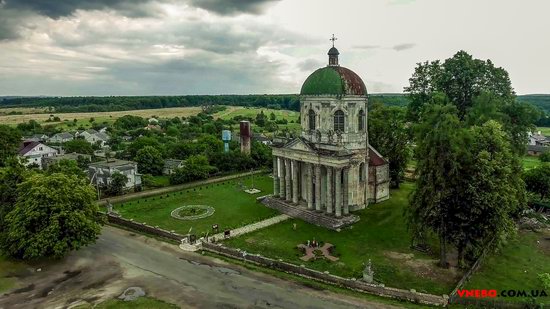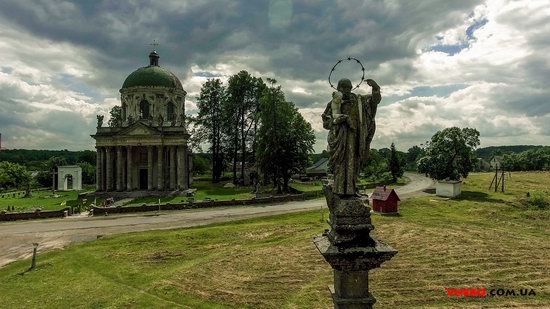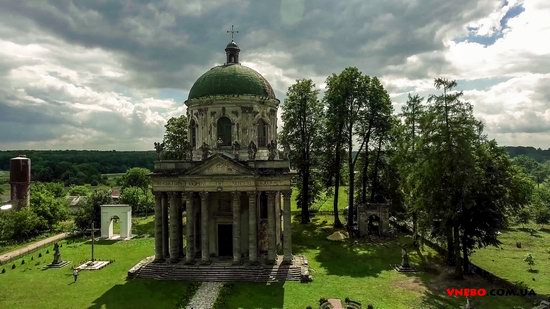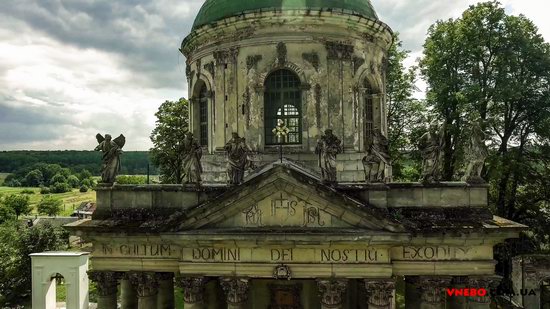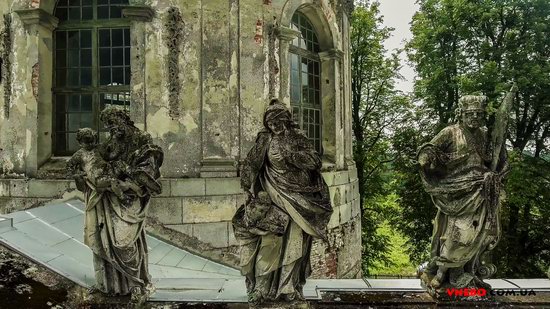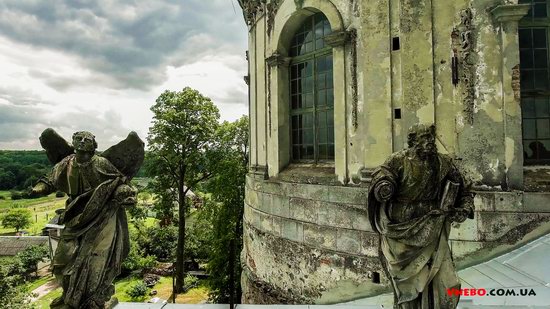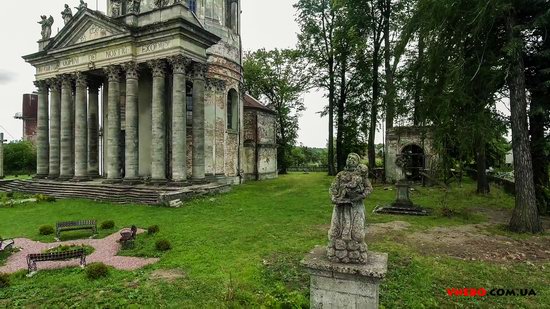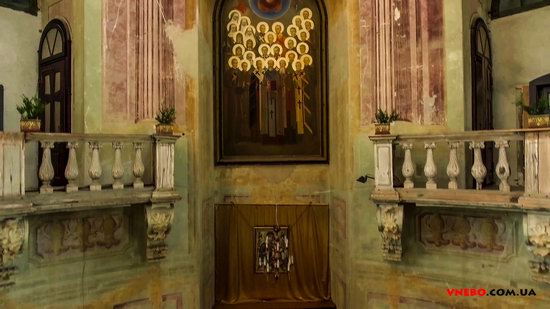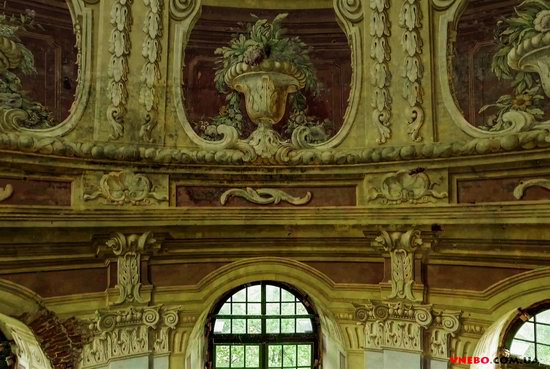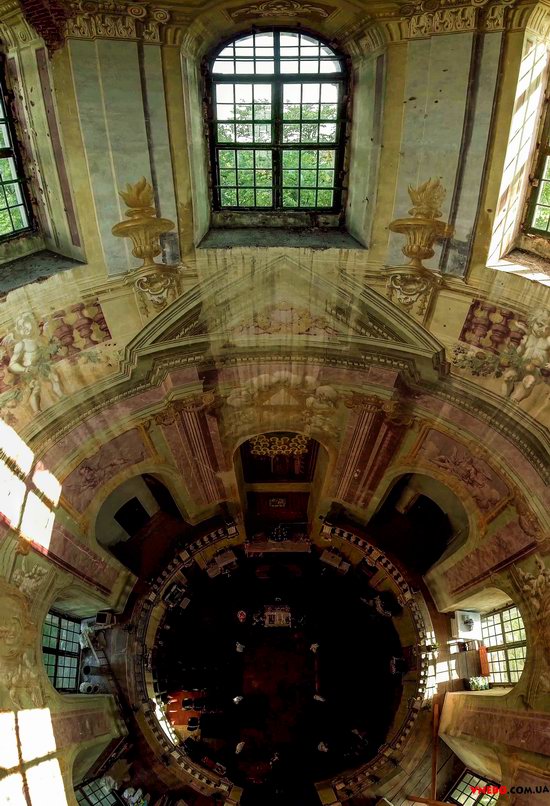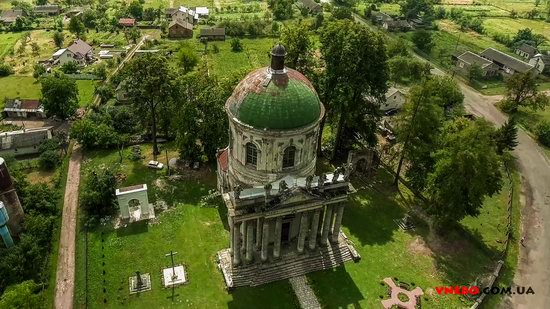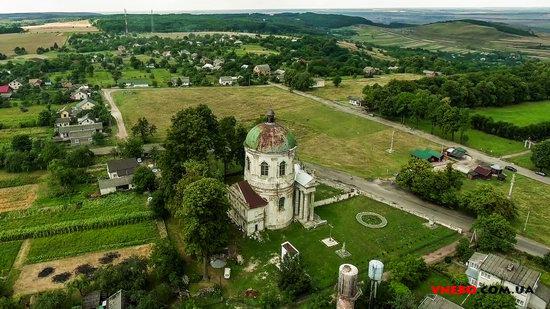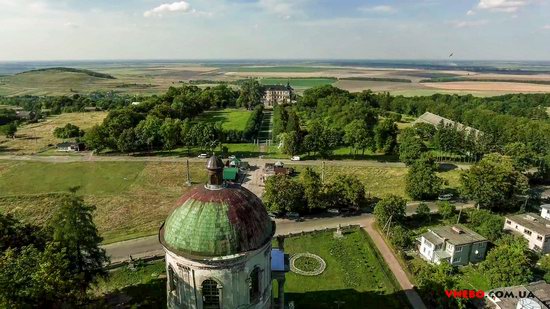 The architectural ensemble in Pidhirtsi also includes a beautiful park, which belongs to the monuments of landscape art of national importance.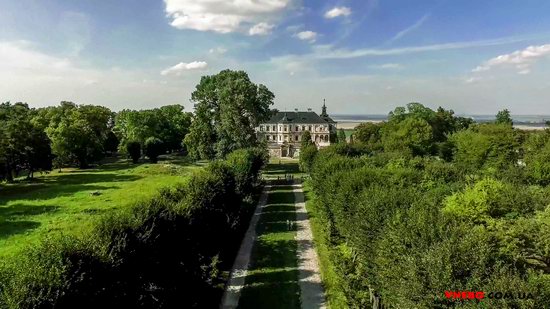 Several episodes of the Soviet movie "D'Artagnan and Three Musketeers" and "The Wild Hunt of King Stach" were filmed here. During the Soviet period, the castle housed a tubercular dispensary.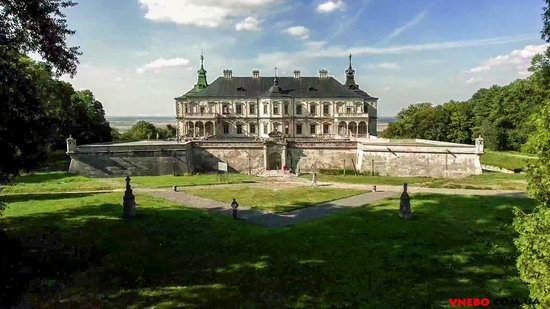 Today, Pidhirtsi Castle belongs to the Lviv Art Gallery that has about 85% of the exhibits taken away from it. It is planned to return them to the palace after restoration and open a museum of interiors. In 2015, Pidhirtsi Castle celebrated its 375th anniversary.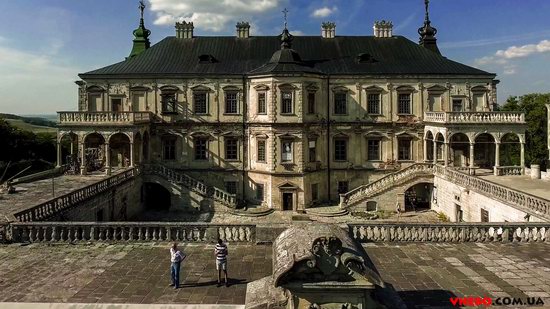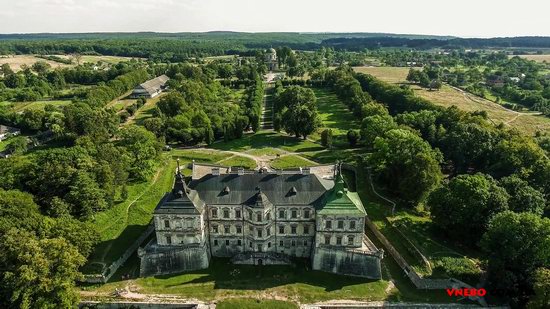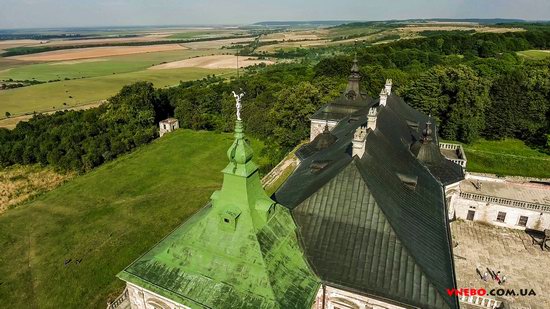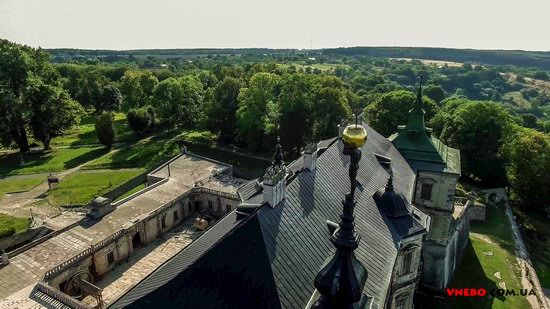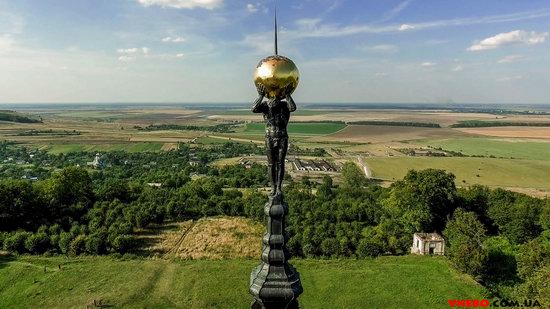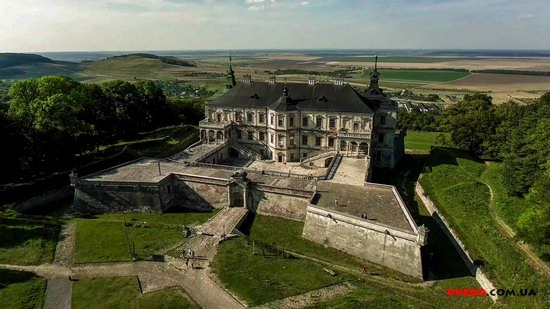 Fly over the architectural ensemble in Pidhirtsi.
Tags: church · Lviv oblast
<< Catholic Church of the Blessed Virgin Mary in Murafa
No comments yet.