Despite the fact that Zhovkva, located near the city of Lviv, is a very small town, it is rich in interesting monuments of architecture.
One of them is the Church of the Holy Trinity – a beautiful wooden church built in 1720. This is an outstanding monument of architecture and monumental art of the Galician school. The Holy Trinity Church in Zhovkva on Google Maps. Photos by: Maxim Ritus.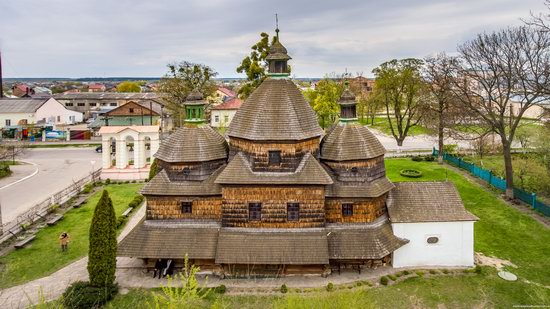 In 2013, this church was included in the UNESCO World Heritage List.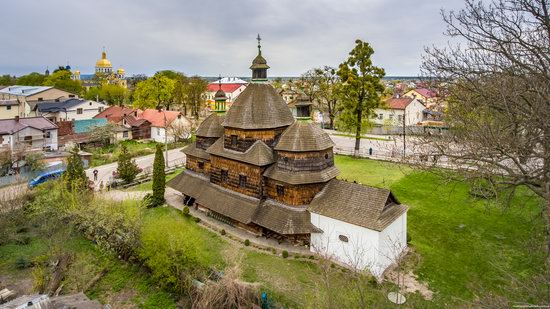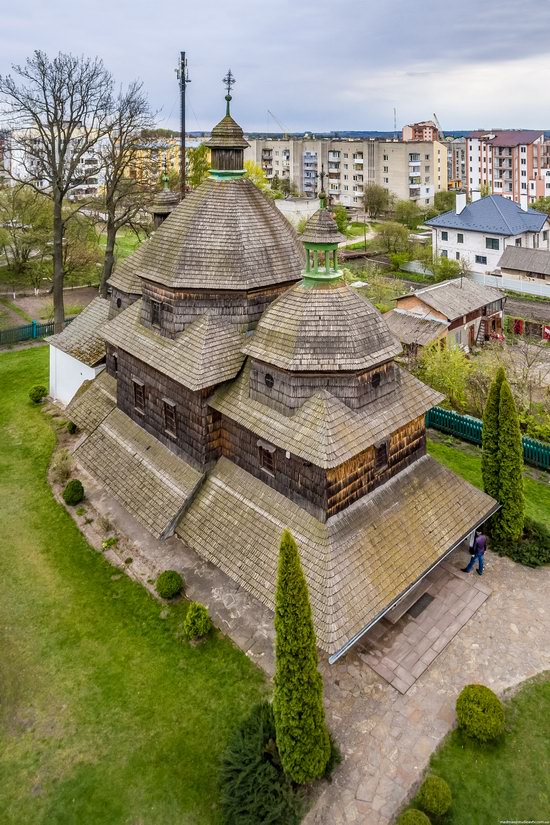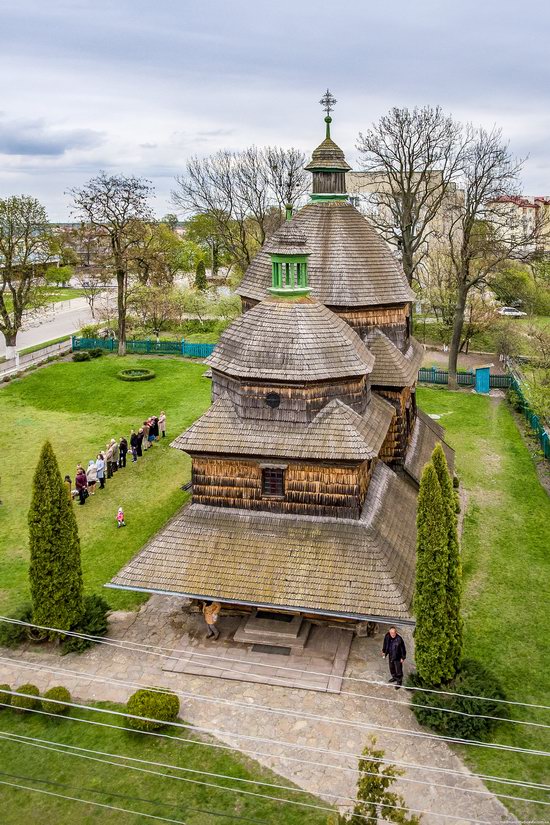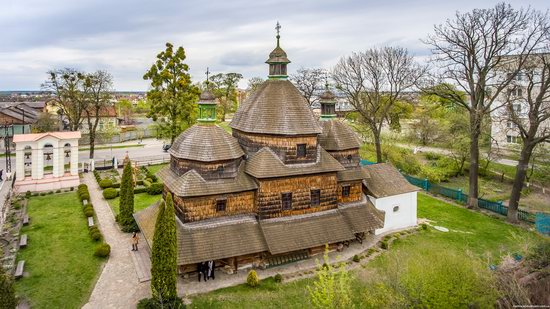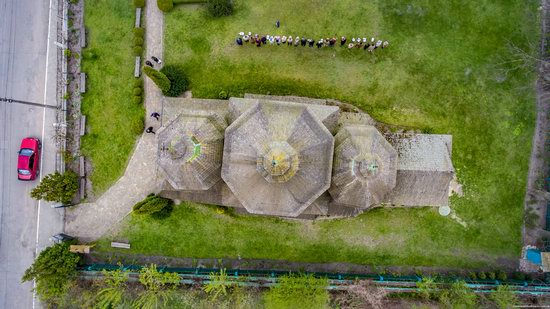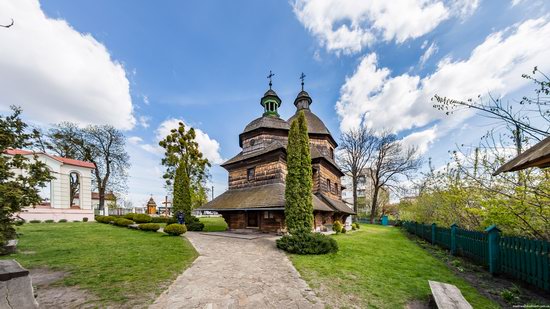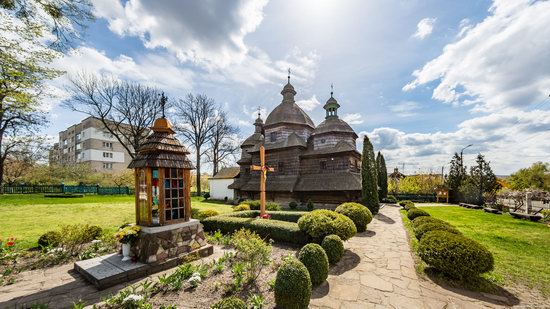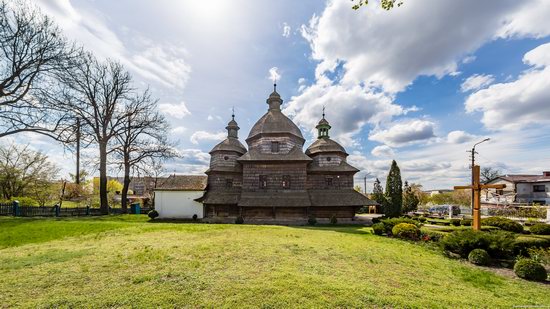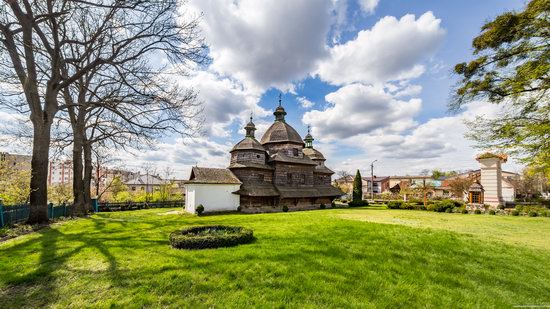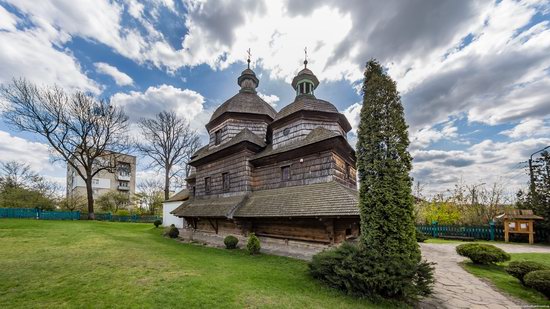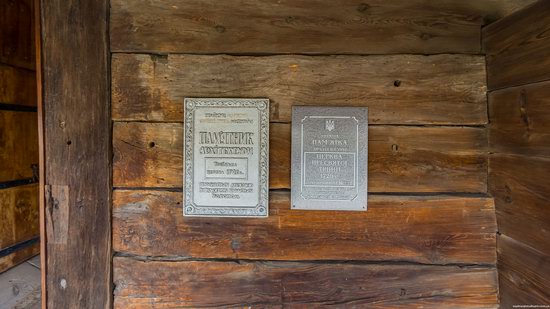 Inside you can find a five-tier iconostasis numbering about 50 icons, created by the masters of the Zhovkva school of painting and carving of Ivan Rutkovich in the beginning of the 18th century.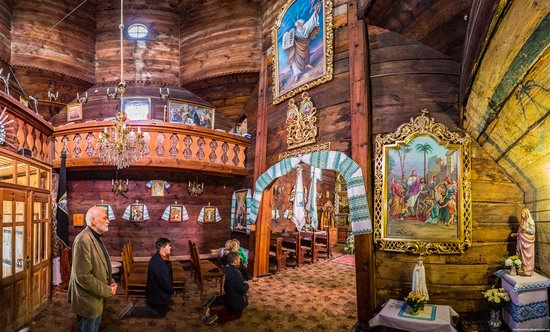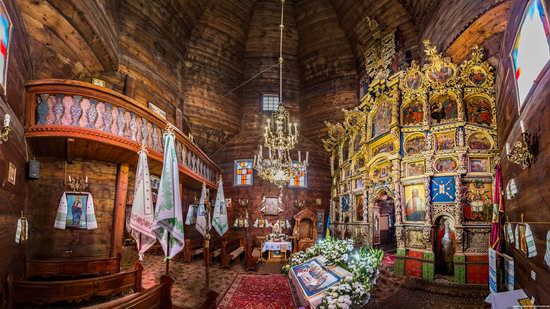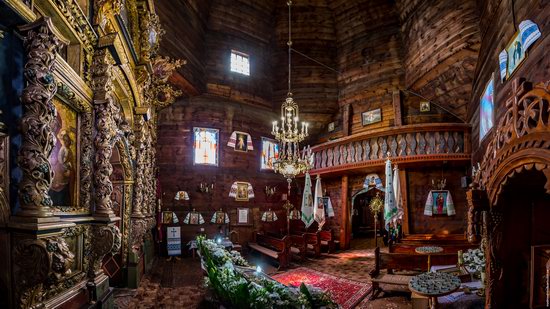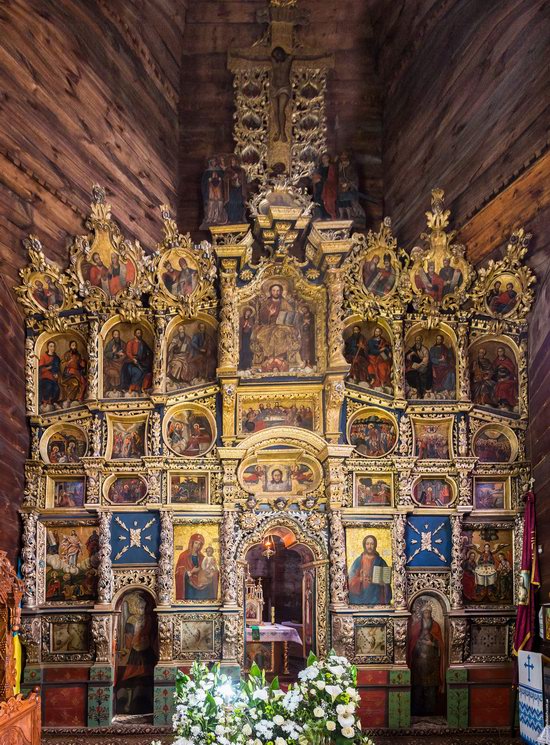 Tags: Lviv oblast
<< Pidhirtsi Castle – the view from above
No comments yet.