In the Carpathians the haymaking period usually begins in June and ends in September. At this time of the year, almost every picture taken here has amazing color transitions – from bright green to burning-orange.
It's like a carpet of different shades which covers the slopes of the Carpathians. And of course Carpathian haystacks add a special charm. Photos by: Sergiy Kotko.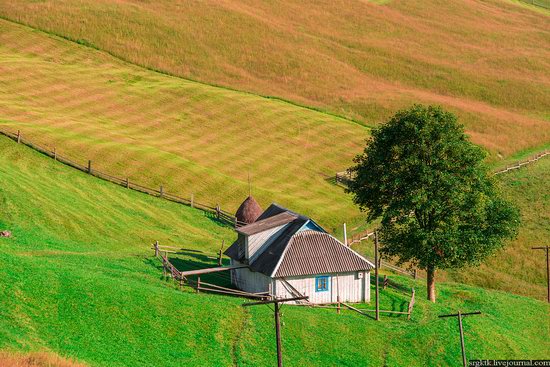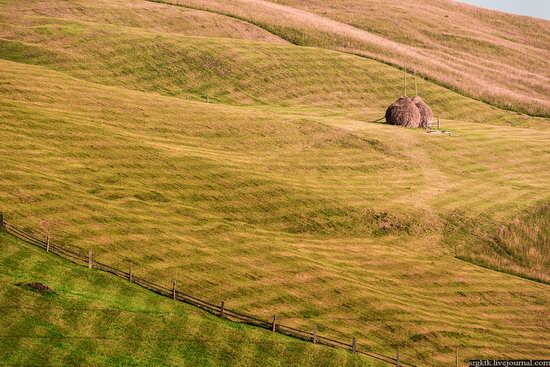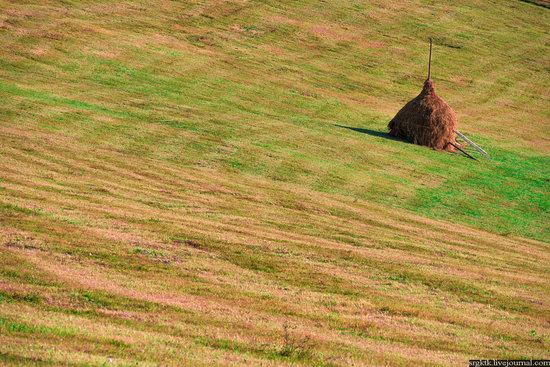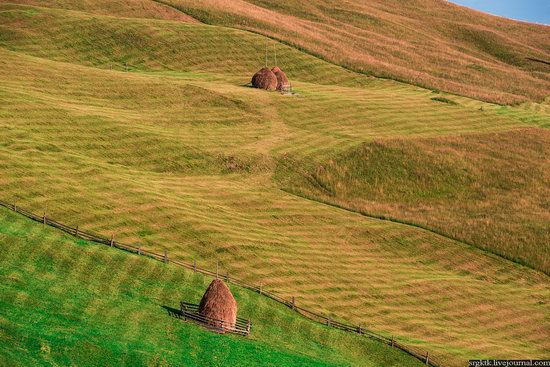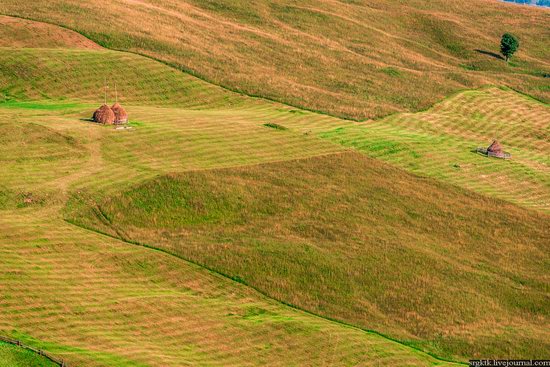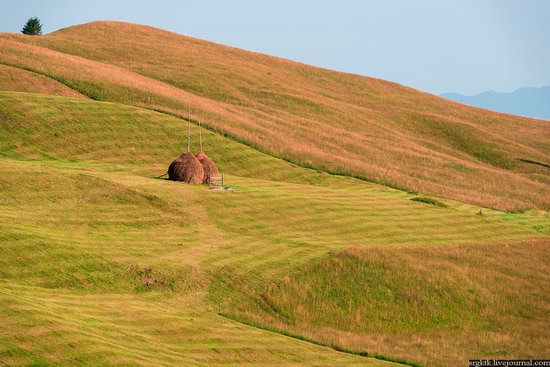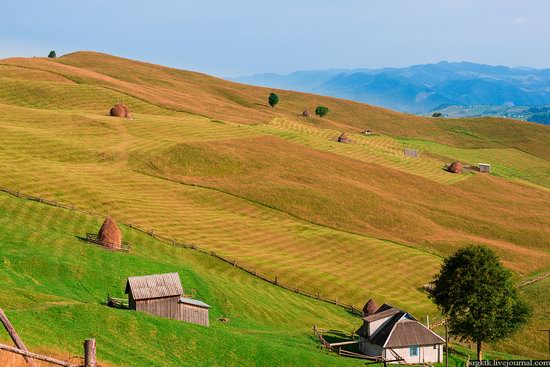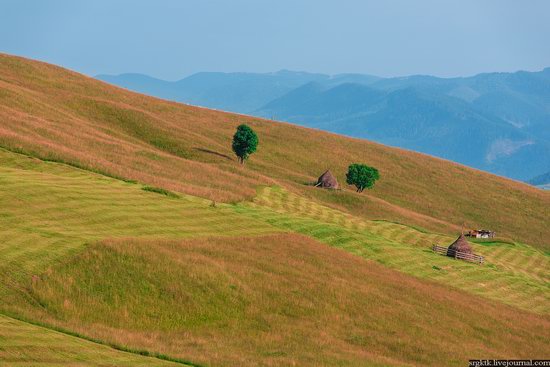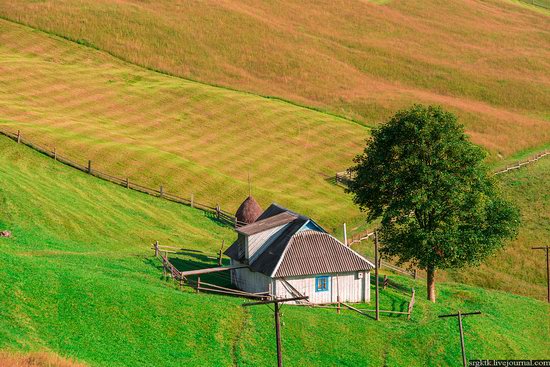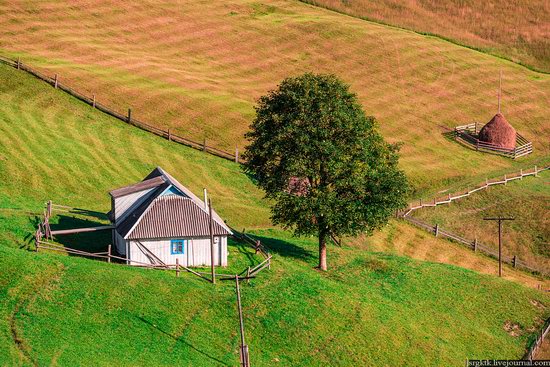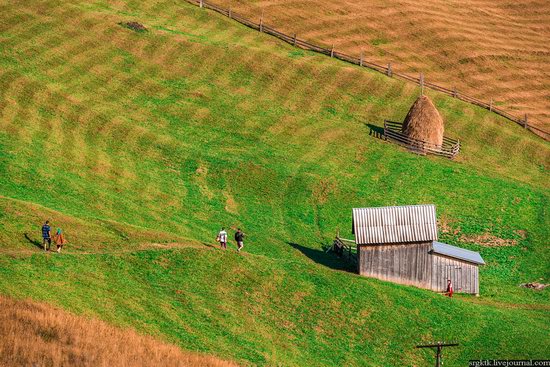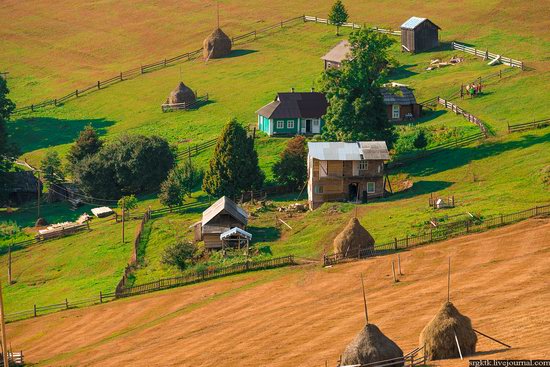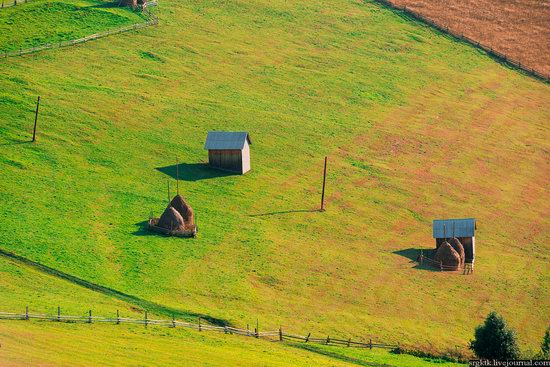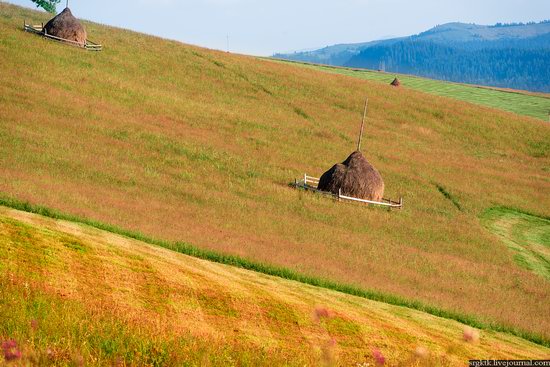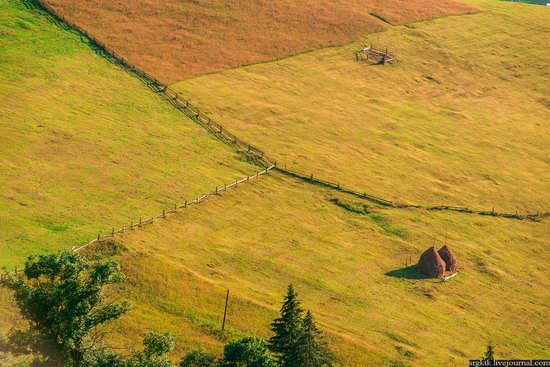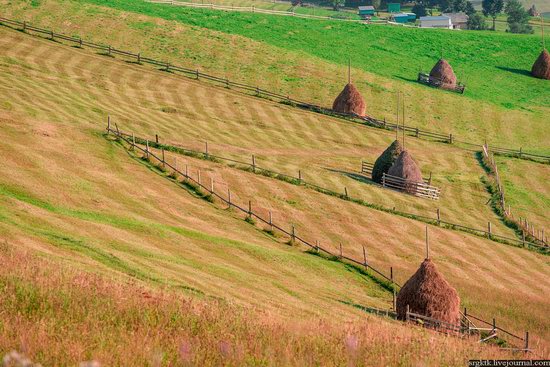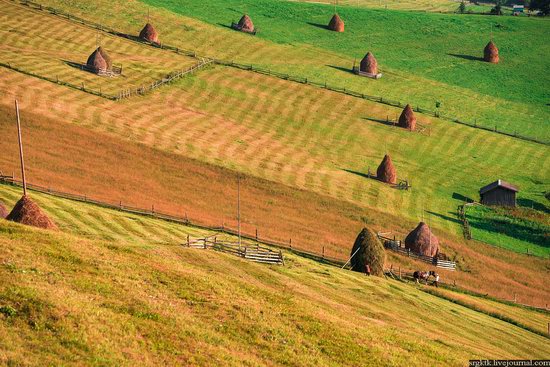 Tags: Chernovtsy oblast · Ivano-Frankivsk oblast · Lviv oblast · Zakarpattia oblast
<< The mountain ranges of Gorgany in winter
No comments yet.