Synevir is the most famous and largest lake in the Ukrainian Carpathians, located in the upper reaches of the Tereblya River, in Mizhgirya district of Zakarpattia region. The area of its water surface is about 4-5 hectares. The lake is rich with trout, but fishing is prohibited.
It is located at an altitude of 989 meters above sea level, the average depth – 10-12 m, the maximum depth – 24 meters. In 1989, the areas surrounding the lake became the National Park Synevyr. Lake Synevyr on Google Maps. Photos by: anderver.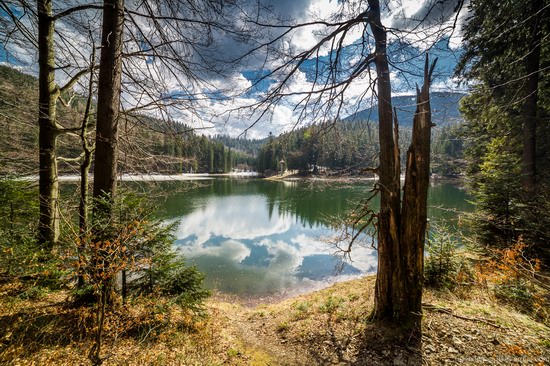 There is a legend about the origin of the lake. In ancient times, the mountains belonged to a wealthy Count, and he had a beautiful daughter with blue eyes whose name was Synya (resembling to "synyi" meaning "blue").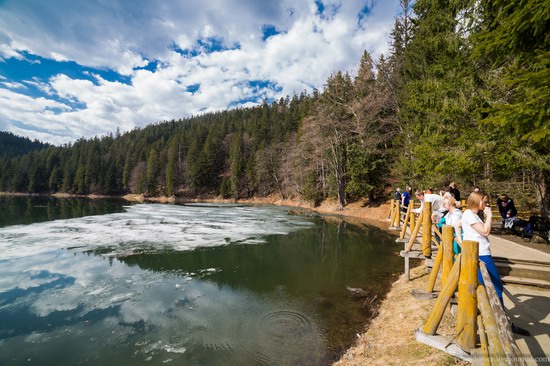 Once, the Count took his daughter with him to the mountains. While he was checking the work of woodcutters, the daughter was picking flowers on the meadow. Suddenly, she heard the sound of the flute, and saw a man sitting in the meadow and playing. His name was Vyr and he was a shepherd.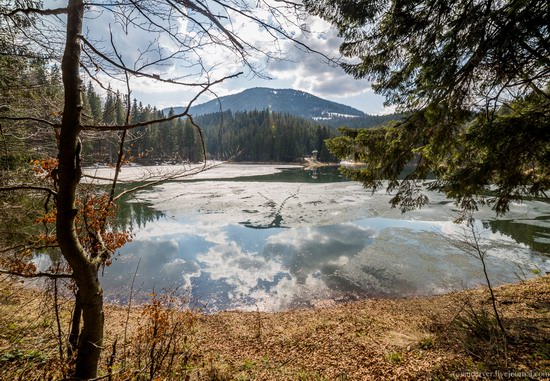 They began to meet frequently and fell in love, but the Count forbade them to meet. As they could not longer live without each other, he ordered the killing of Vyr. The Count's people waited a moment and threw a stone at Vyr from a cliff.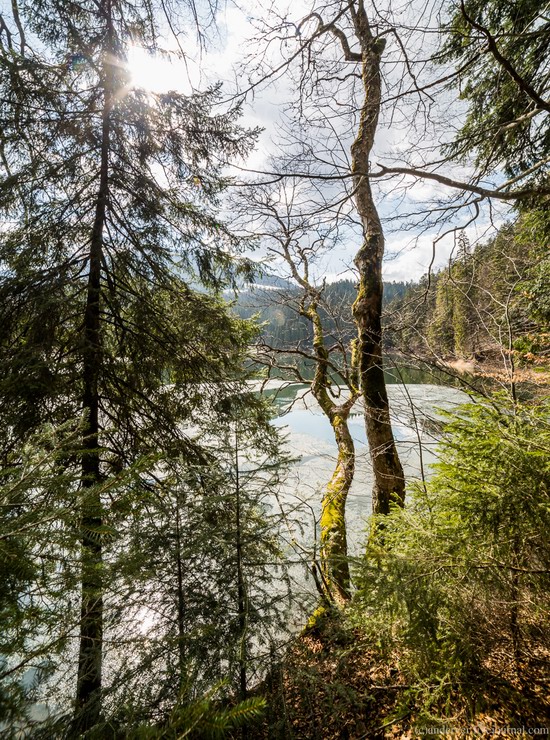 On hearing this, Synya ran to this place, hugged the stone and cried. She cried so long that a lake appeared at this place. The lake water was clear and blue as Synya's eyes, and in the middle of the lake, you can see the tip of the stone.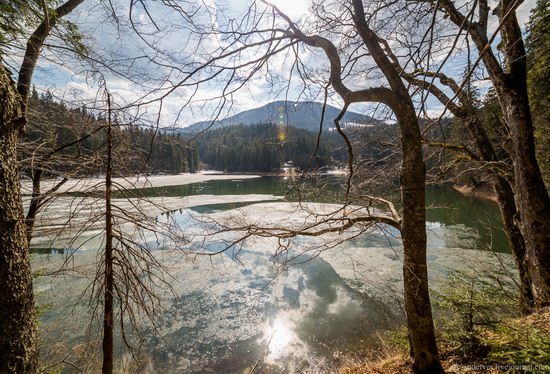 Since then, the lake is called Synevyr. Carved wooden figures of Synya and Vyr are installed on the shore of the lake. People come here from all the corners of the Carpathians to celebrate weddings. It is believed that if people meet and fall in love on the lake, their love will be strong.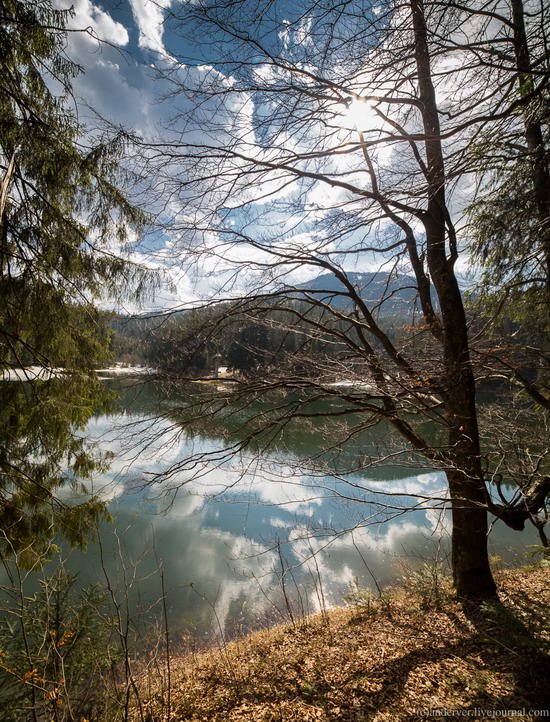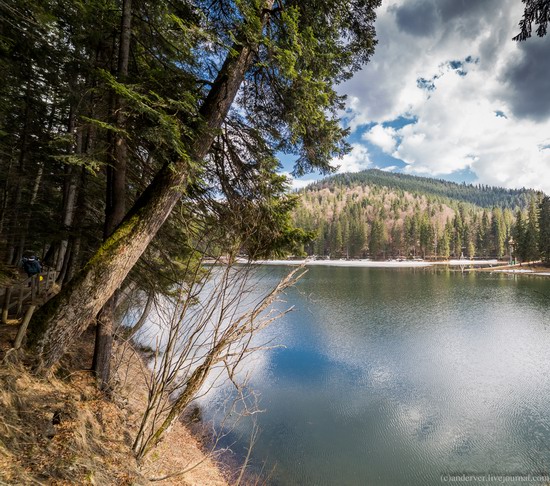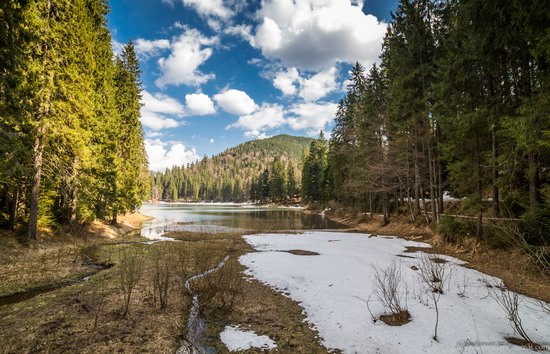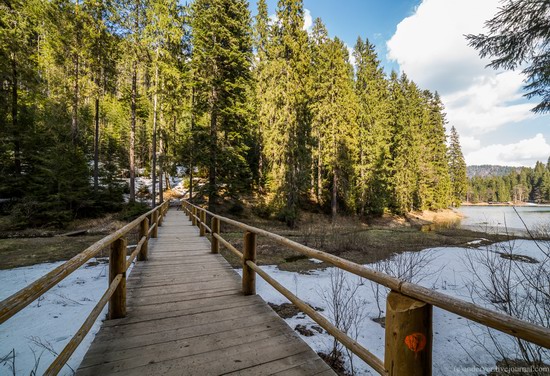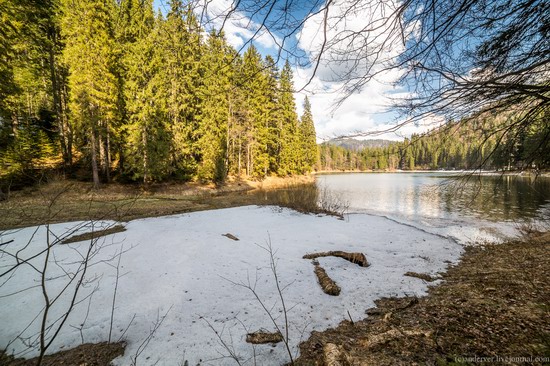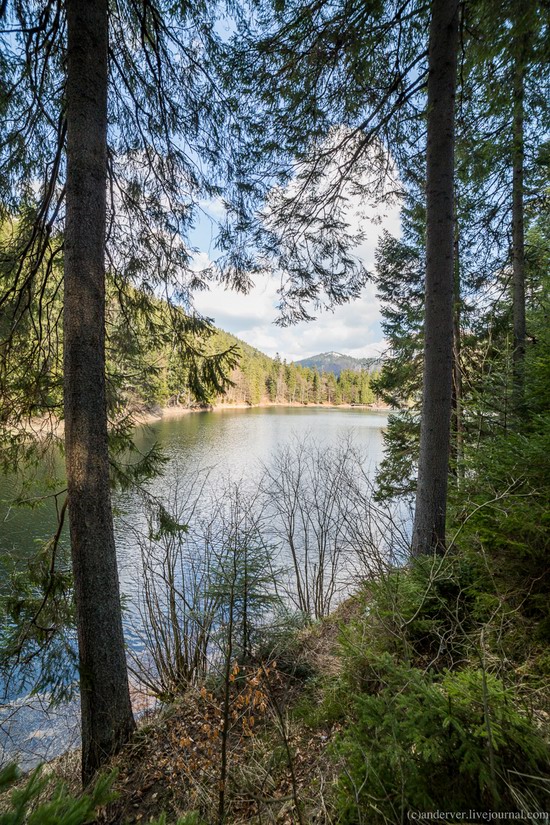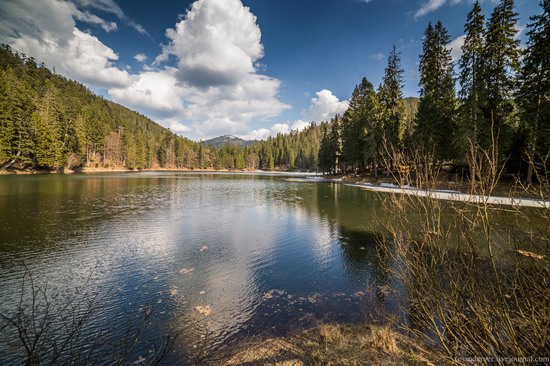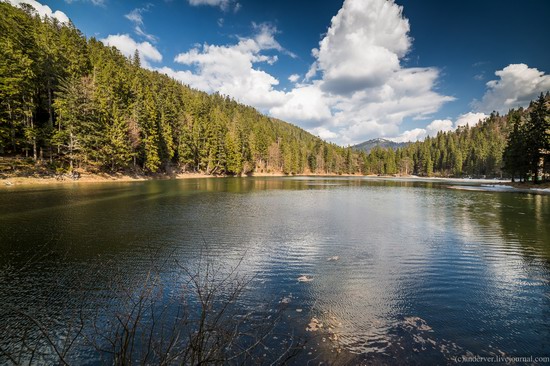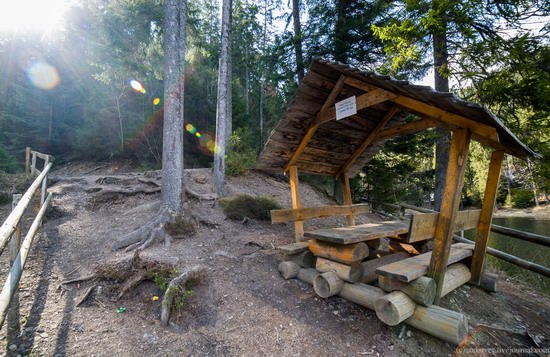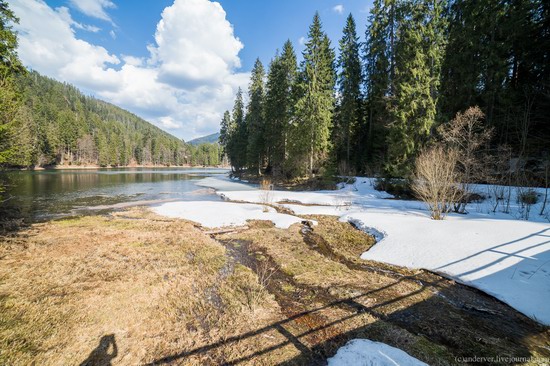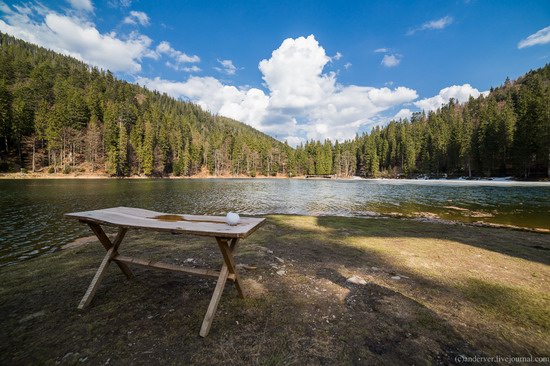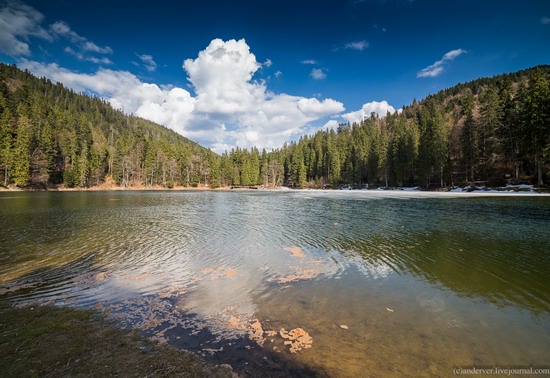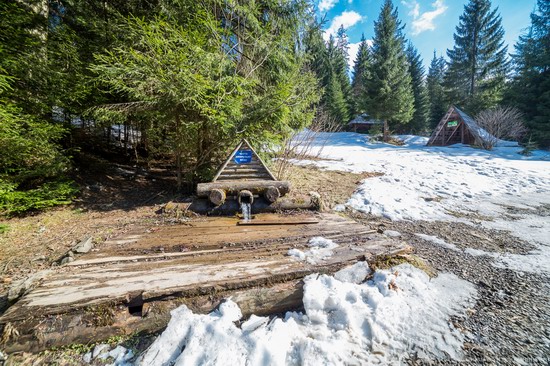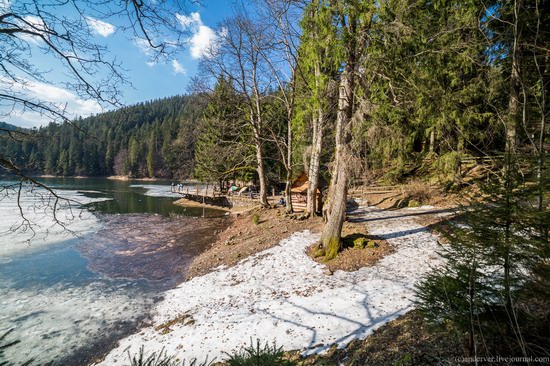 Tags: landscapes · Zakarpattia oblast
<< Flying over Buki landscape park
No comments yet.