Turka is a town with a population of about 7,000 people located in Lviv Oblast, about 135 km south-west of Lviv, near the border with Poland.
One of the architectural sights of the town is the wooden Church of St. Nicholas (1739) – a monument of architecture of national importance. Inside, there is a preserved carved wooden iconostasis with a red background, gilded carvings, and icons created in 1739. Turka on Google Maps. Photos by: Maxim Ritus.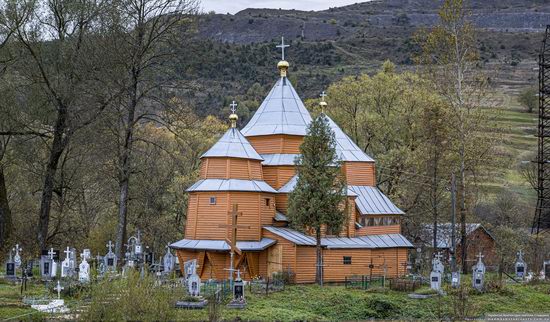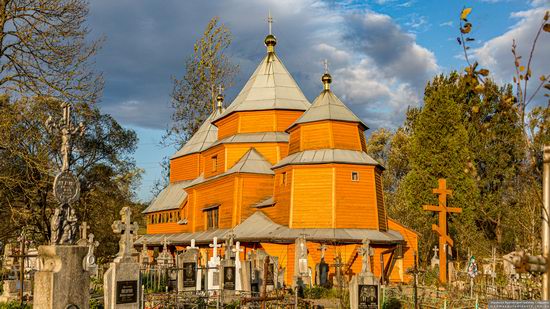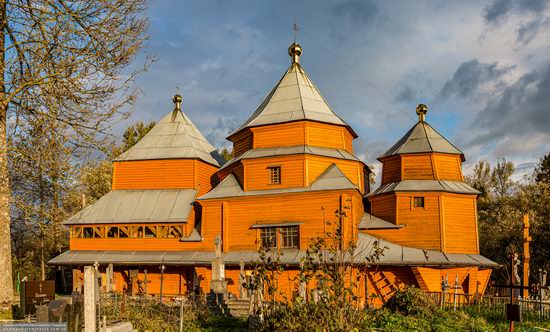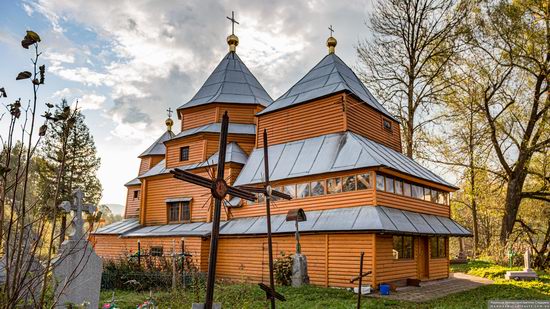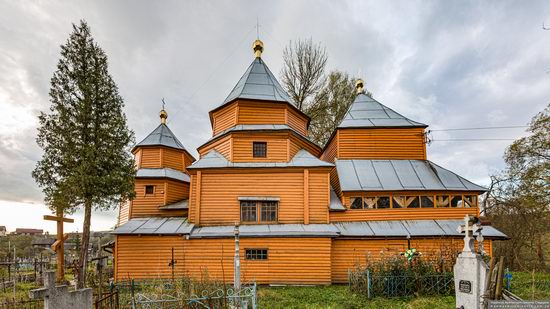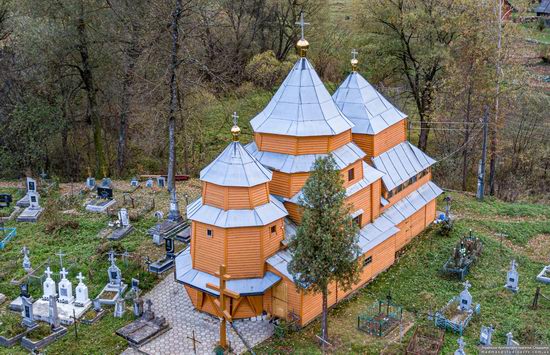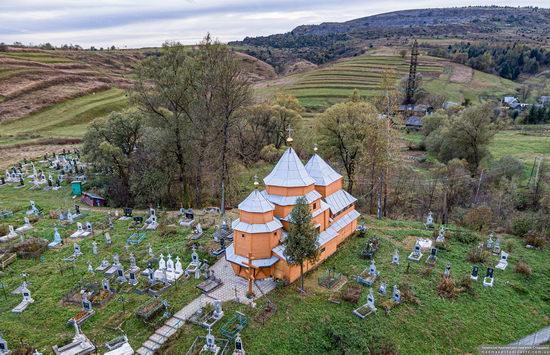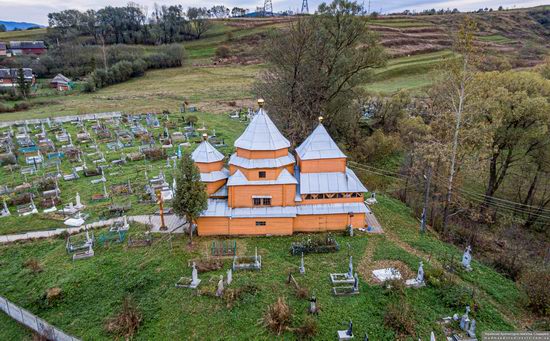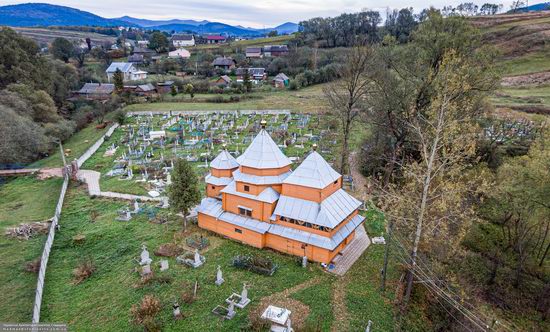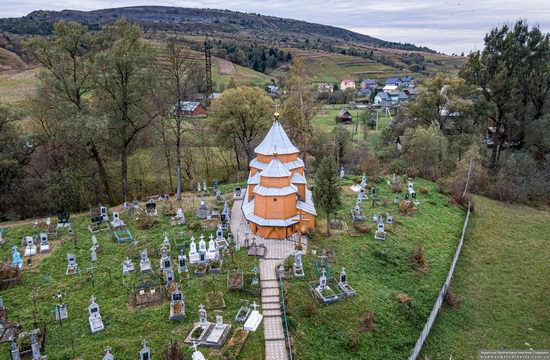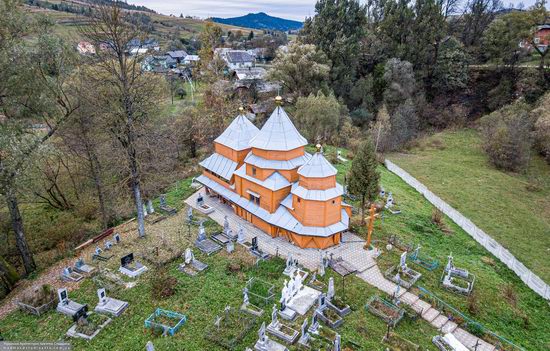 Tags: church · Lviv oblast
<< Fortified Church of the Nativity of Our Lady in Rosokhy
No comments yet.